Jackson Falls in Illinois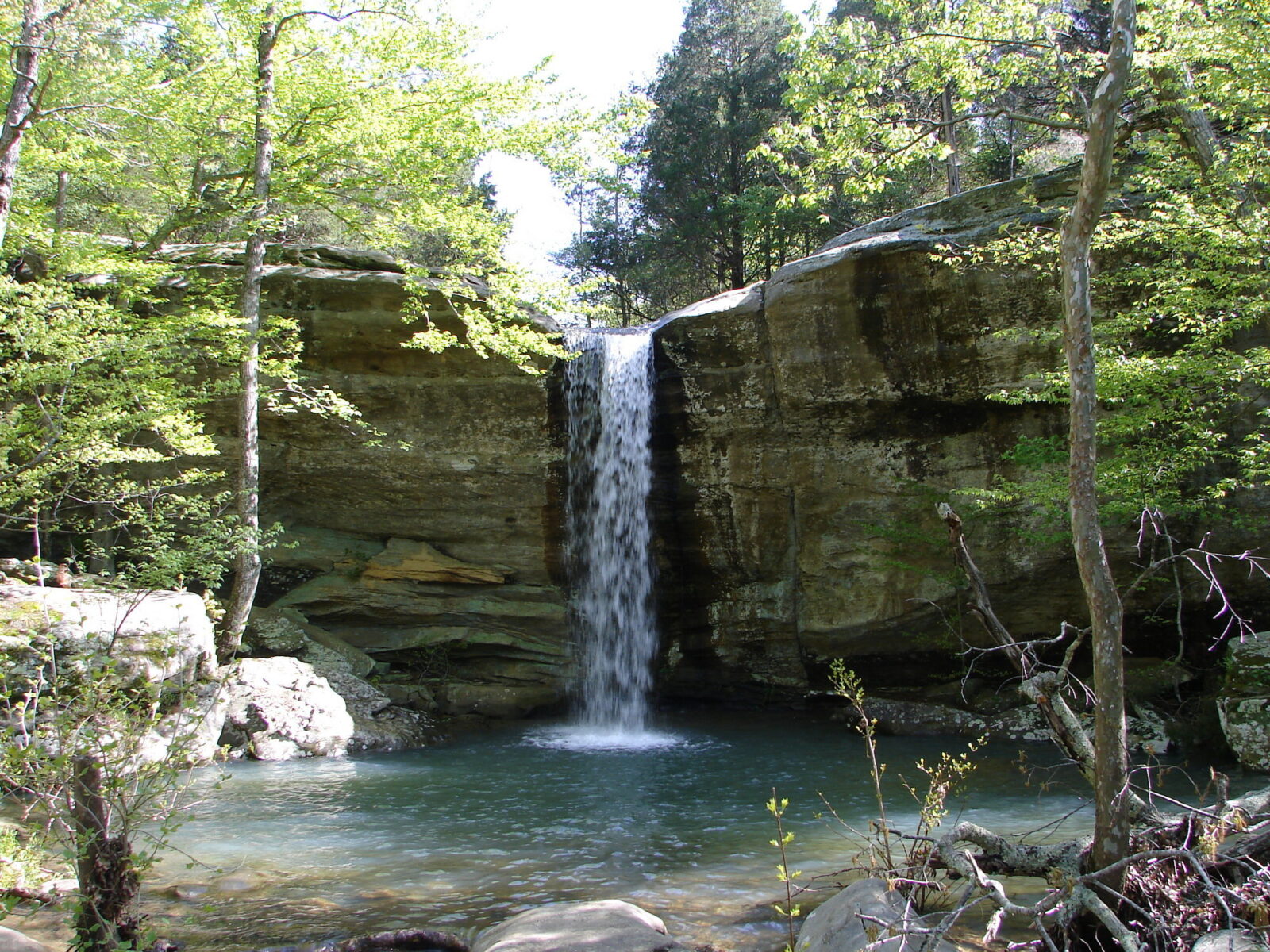 Jackson Falls is one of the best waterfalls in all of Illinois.  During the 5 mile hike to get to the base of the falls, you can also see two other waterfalls, along a beautiful canyon. During the summer months, Jackson Falls is one of the most popular swimming holes in the state.  Jackson Falls is located in Shawnee National Forest at Glen St Falls Rd, Simpson, IL 62985. For more information, click here.
Thunder Falls in Illinois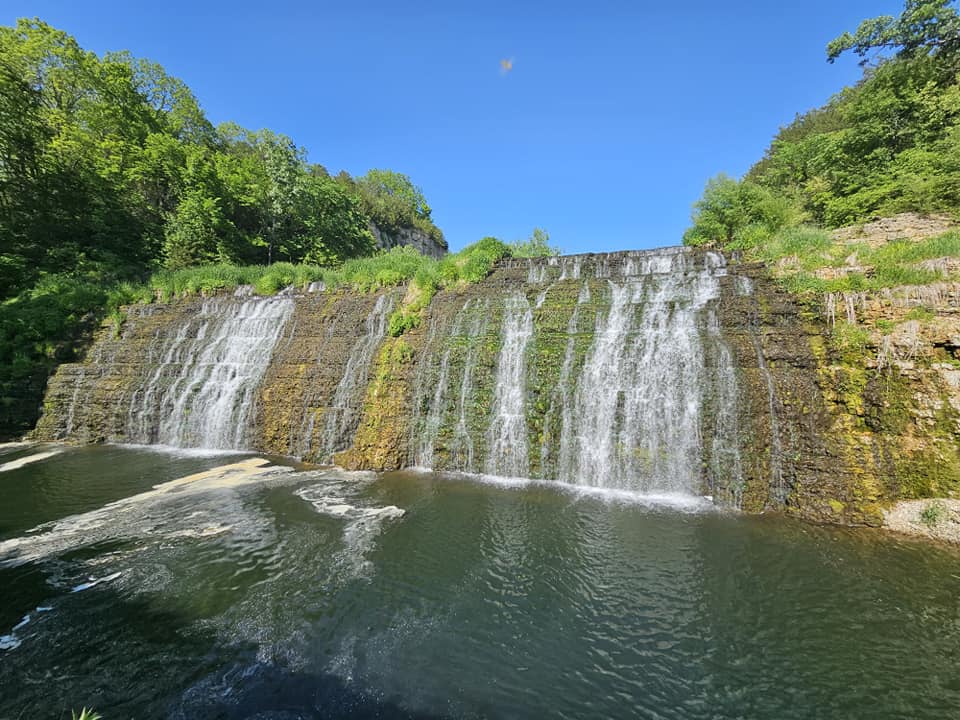 No walking is required to view this picture-perfect waterfall. This is a very popular spot for wedding and engagment photos, and has even been featured in several tourism ads both locally and on the state level. Thunder Bay Falls is located in the northwest corner of the state at 248-268 Thunder Bay Rd., Galena, IL 61036. For more information, click here.
Gooseberry Falls in Minnesota
Gooseberry Falls is one of Minnesota's most popular state parks due to its easy access to several scenic waterfalls! This park provides 70 non-electric camping sites that are available year-round. There are 18 miles of hiking trails, including 8 miles of mountain bike trails. The trails connect to the Superior Hiking Trail. There are popular picnic and swimming spots found throughout the park. Gooseberry Falls is located at 3206 MN-61, Two Harbors, MN 55616. For more information, click here.
Agate Falls in Michigan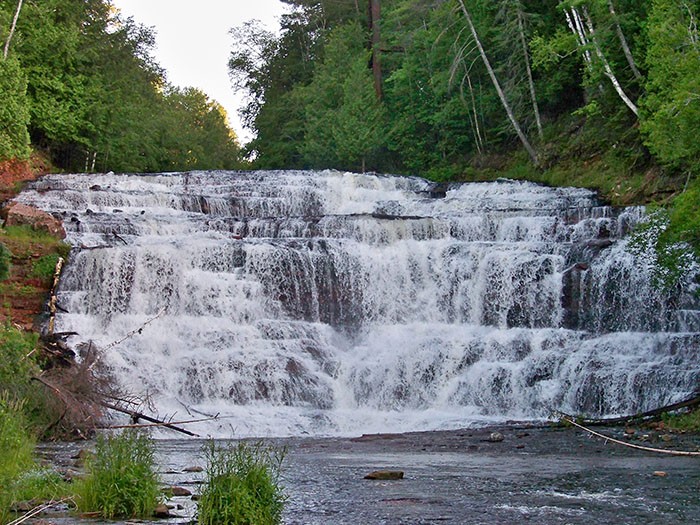 Considered by many to be one of upper Michigan's most picturesque waterfalls, Agate Falls Scenic Site is located on the middle branch of the Ontonagon River. The falls are created as the river finds its way over an extended shelf of terraced sandstone. The resulting waterfall is a broad band of interlacing cascades and small falls nearly 40 feet high. Agate Falls Scenic Site is located at M-28, in Trout Creek, Michigan. For more information, click here.
Lake Falls in Illinois
Canyons, streams, waterfalls, prairie and forest combine to delight visitors at Matthiessen State Park.  One of the  main attractions is, Lake Falls, this is a man made dam with a 65-foot-tall waterfall! Matthiessen State Park is an Illinois state park located a few miles south of the more famous Starved Rock State Park. The main entrances to both parks are located on Illinois State Route 178, the entrance is located at 2500 IL-178, Oglesby, IL 61348 For more information, click here.
Minneopa Falls in Minnesota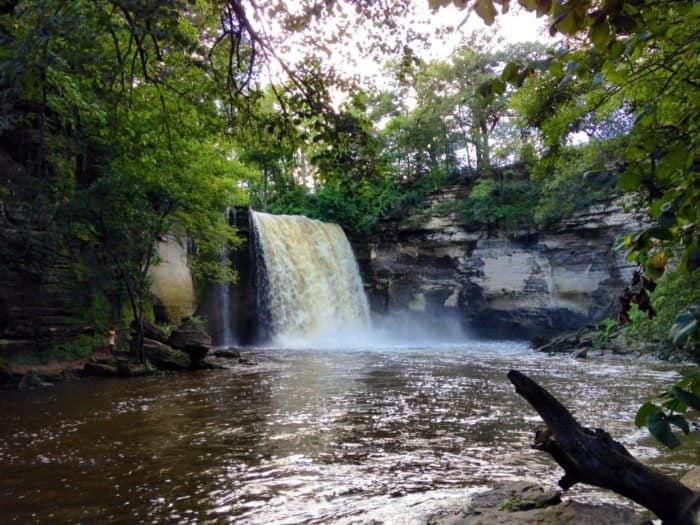 Minnesota's third oldest state park is home to a newly re-established American Bison herd. Enjoy a fun day of exploring Minneopa State Park filled with natural and historical features, including Southern Minnesota's largest waterfall. Minneopa Falls checks in at a stunning 60 feet in height. The park is located off U.S. Highway 169 and State Highway 68, five miles west of Mankato Minnesota.
Dogwood Falls in Missouri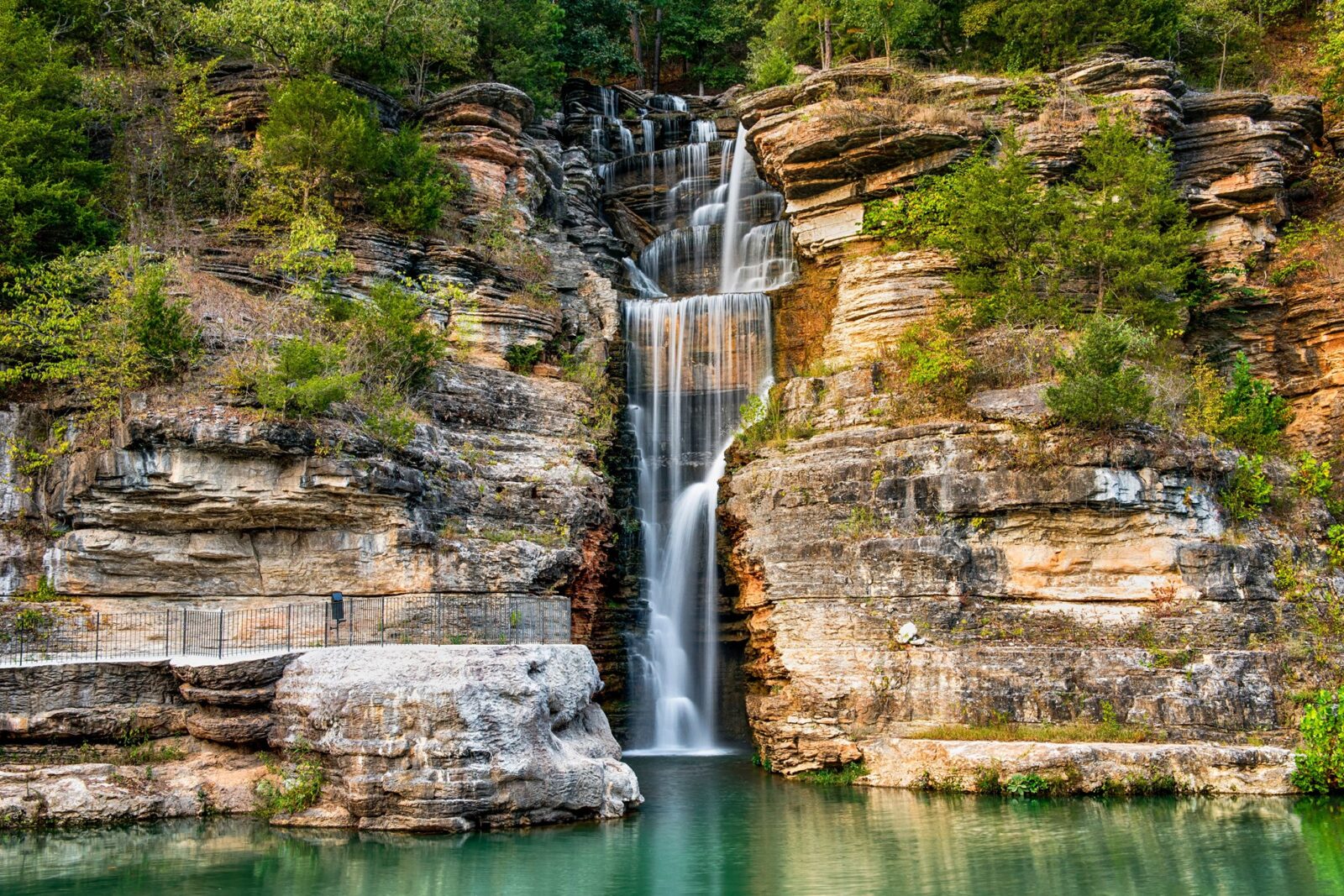 Dogwood Canyon  has been described as an outdoor wonderland just waiting to be explored.  This Midwestern paradise is spread out on more then 10,000 acres of ruggedly beautiful terrain.  The park has 30 different waterfalls, 2 lakes, and a beautiful meandering stream, that winds its way through the canyon. Dogwood Canyon is located at 2038 West State Hwy 86 Lampe, Missouri 65681. For more information, click here.
Copper Falls in Wisconsin
Copper Falls State Park has some lovely trails which lead to two waterfalls, Copper and Brownstone, both of which are around 30 feet high. Ancient lava flows, deep gorges and spectacular waterfalls make Copper Falls State Park one of Wisconsin's most scenic parks. If you are in the park, you have to see the stunning gorge on Bad River. Copper Falls State Park is located at 36664 Copper Falls Rd, in Mellen. For more information, click here.
Smith Falls in Nebraska
Smith Falls is located in the charming Smith Falls State Park and the falls are known to be the highest waterfall in all of Nebraska. Smith Falls is a popular place to enjoy during the summer months when many people come to kayak, tube, boat, and camp for a few days. Smith Falls was named after Frederic Smith; he was the first person who filed the smallholding patent on the property surrounding the falls. These falls are great for taking pictures and enjoying a picnic at one of the picnic tables in the park. If you are adventurous, try kayaking while visiting Smith Falls. Smith Falls is located at Smith Falls State Park at 90165 Smith Falls Rd. in Valentine, Nebraska.
Cedar Falls in Ohio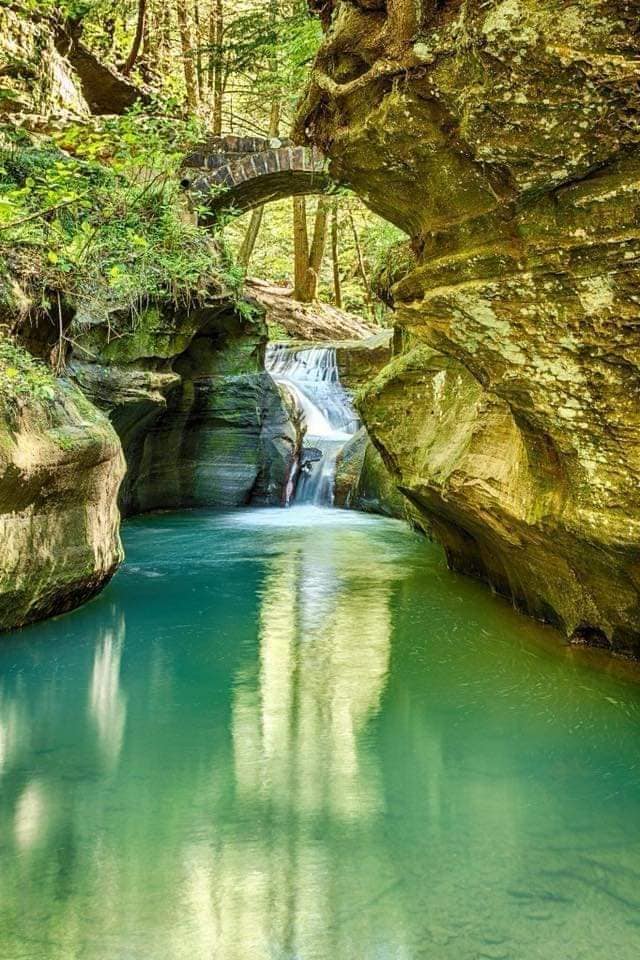 Cedar Falls are fairly narrow but have become one of the most visited falls in Ohio State. That is because they are family-friendly and offer the chance to cool off on a hot day. Their appearance changes by the season with the flow of water. Inside the state park, you will see caves and cliffs around this 50-foot waterfall. Visitors facilities are excellent and have led to even greater numbers coming, without the environment being spoilt in the least.The trails are good and cyclists can explore the park at their leisure – all stop to look at the falls. This waterfall can be found in Hocking Hills State Park.
Are there any we left off the list? Let me know in the comments.