The Cottage- is the perfect Hocking Hills vacation home destination! The surrounding forest is the perfect perfect backdrop for your getaway. The Cottage was originally built in the 1920s — and is newly renovated, and has all of the modern day luxuries you could want including a hot tub, TV, wifi, and more. The Cottage is located in Rockbridge Ohio. (right next to Hocking Hills State Park) For more information, or to check pricing and availability, click here.
The Cottage sleeps 4 in one queen bedroom, a loft with two twins, and additionally has a pull-out queen sofa in the living room. Pictures used in this article are owned by Dunlap Hollow. There is also a hot-tub and wood burning stove.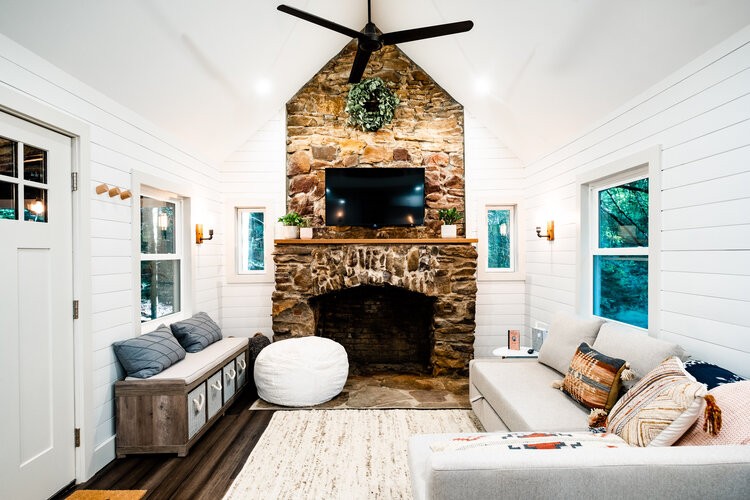 The Cottage has a wood burning stove and inviting outdoor spaces, this cozy, secluded cottage is the quintessential Hocking Hills cabin experience. They are currently excepting reservations for the 2024 season.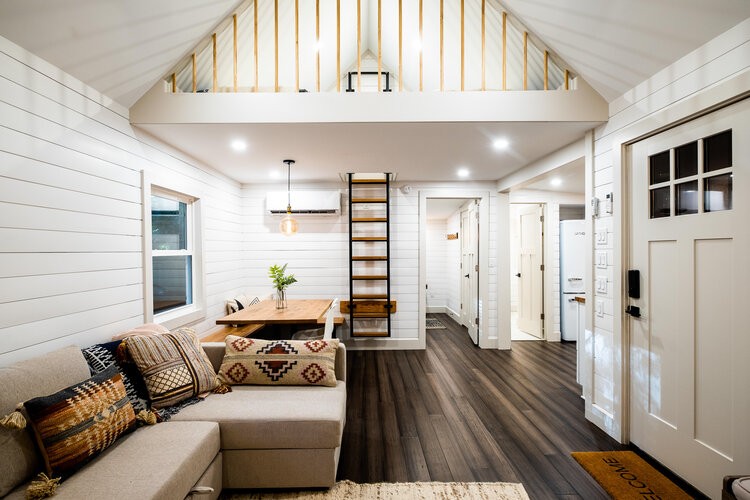 My favorite amenity, at this property is without doubt the private hiking trails scattered throughout the property! If you love the feeling of being in the forest, or you enjoy going on hikes, The Cottage vacation home is absolute paradise!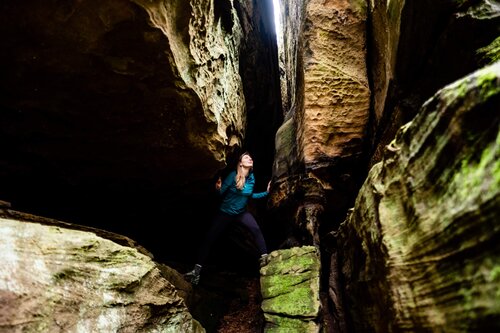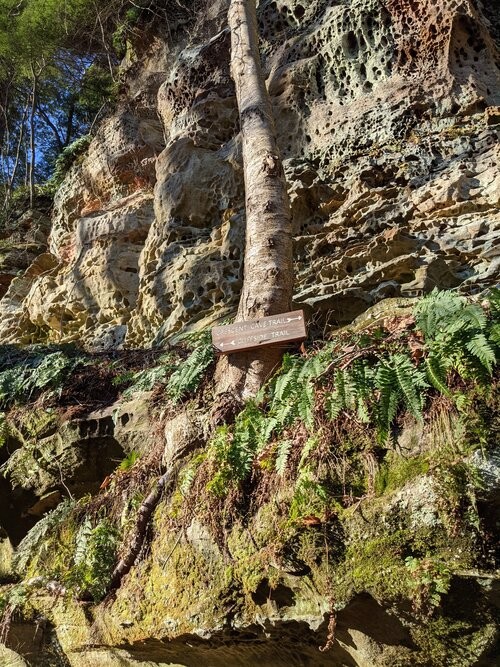 Dunlap Hollow boasts a rugged landscape of cliffs, caves, seasonal waterfalls, and an impressive overlook. It provides a pristine example of the iconic Hocking Hills terrain, but without the crowds. Guests are welcome to hike the trails and experience the true essence of Dunlap Hollow.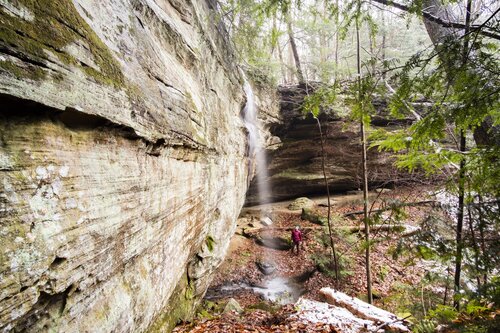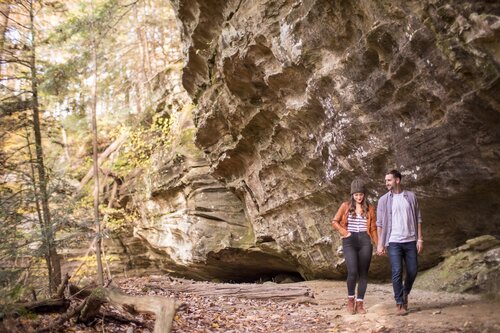 After exploring the trails at your vacation home, head over to nearby Hocking Hills State Park, and check out one of the most beautiful state parks in the United States. You will be hard pressed to find better hiking in the Midwest.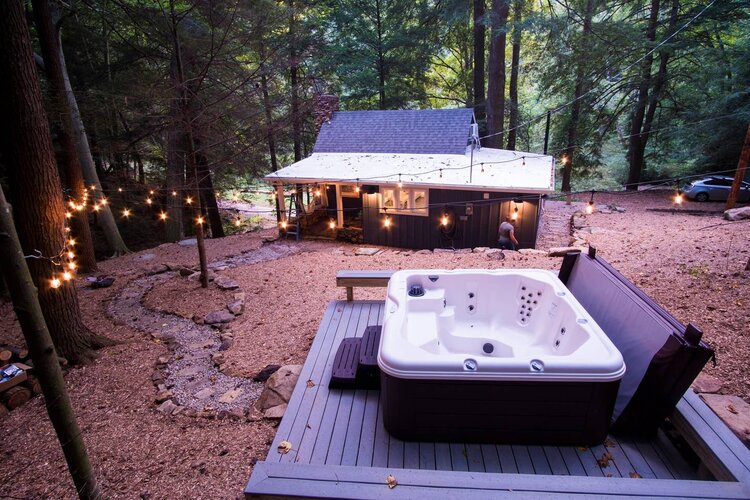 For more great lodging options in the area, click here. For a list of the best nearby parks and locations, click here. For a list of family activities, click here.