If you thought Ohio didn't have canyons to explore, think again.
Cantwell Cliffs in Rockbridge, Ohio features a deep valley, steep cliffs and even a rock shelter that visitors can explore. Although the trail is only a 1-mile loop, it isn't for the faint of heart―but the scenery you'll encounter along the way makes the journey more than worth while.
Located in the northern part of the Hocking Hills region, Cantwell Cliffs is a remote, yet breathtaking hiking destination.
The deep valley and picturesque cliffs were formed by erosion caused by Buck Run, according to the Hocking Hills State Park website.
The trail is a 1-mile loop that takes about an hour or so to complete. There are several stairs to climb, making it a fairly strenuous journey if you aren't used to hiking often.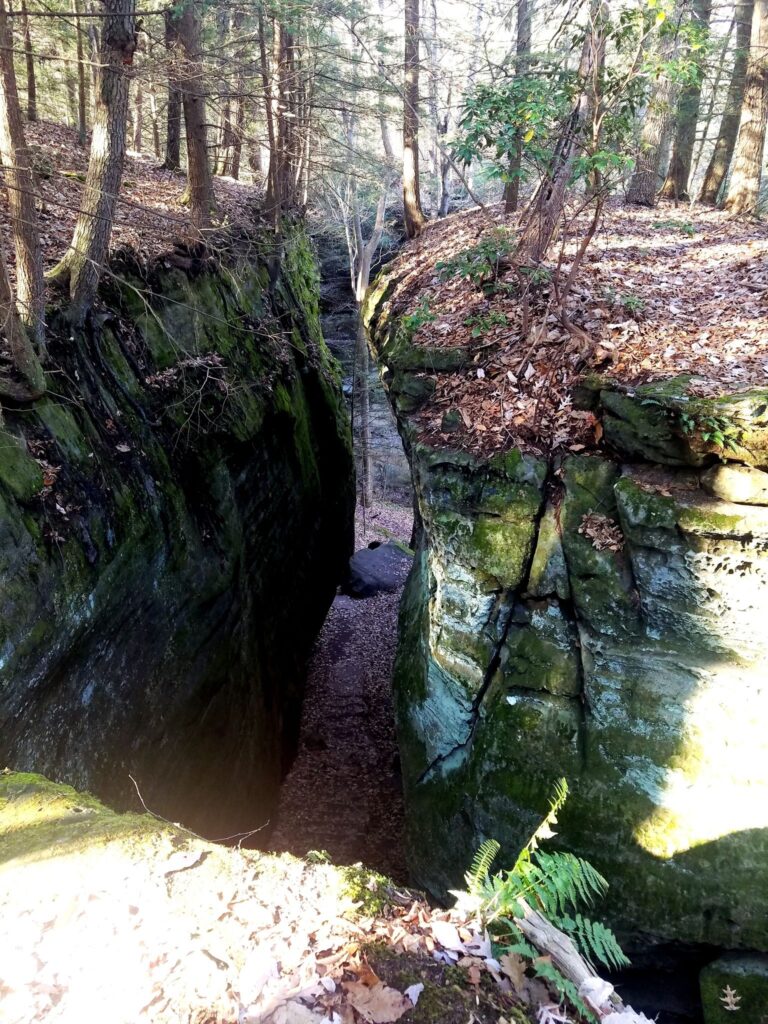 You'll pass through several narrow staircases and crevices that can be difficult to get through.
There's even a "Fat Woman's Squeeze" (pictured), which is the most narrow passage you'll encounter.
The rock shelter area can be a nice to spot to stop and relax. It's the perfect place to take in the view and catch your breath for a few minutes.
As the trail is a scenic loop, you can choose to either hike along the rim of the canyon or down into the gorge first. Both offer stunning perspectives.
Cantwell Cliffs is one of the most scenic areas in the Hocking Hills. If you love an inspirational hike, be sure to put it on your Ohio bucket list.
Cantwell Cliffs is located at OH-374, Rockbridge, OH 43149.