We love visiting all the beautiful resorts around the Midwest, in this article we will feature 10 of our favorites.
Kalahari Resort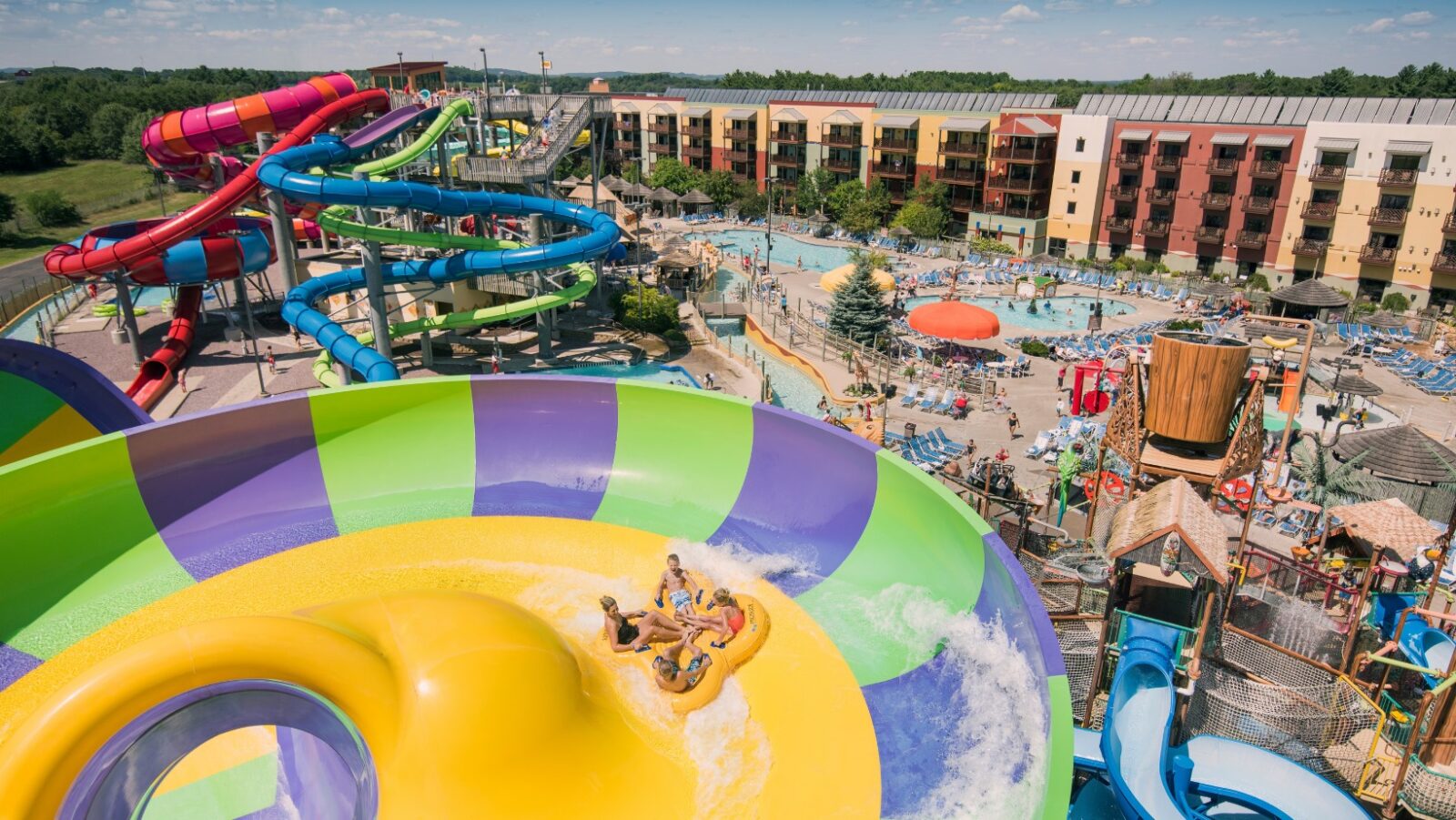 Kalahari Resort is a unique, African-themed, family-oriented resort that provides a one-stop family destination. Many flock to the resort for the massive water park attractions including the Flow Rider surfing attraction and an exciting array of rides, slides and more. In addition to the water park, the resort has an Indoor Theme Park that offers fun and adventure for all ages. Parents won't be left out, there is exceptional dining, a fantastic salon and spa and a championship golf course. Kalahari Resort has two Midwest locations, the one in Wisconsin Dells as well as a location in Sandusky, Ohio. Kalahari Resort is located at 1305 Kalahari Drive in Wisconsin Dells, Wisconsin. For more information, click here.
Still Waters Resort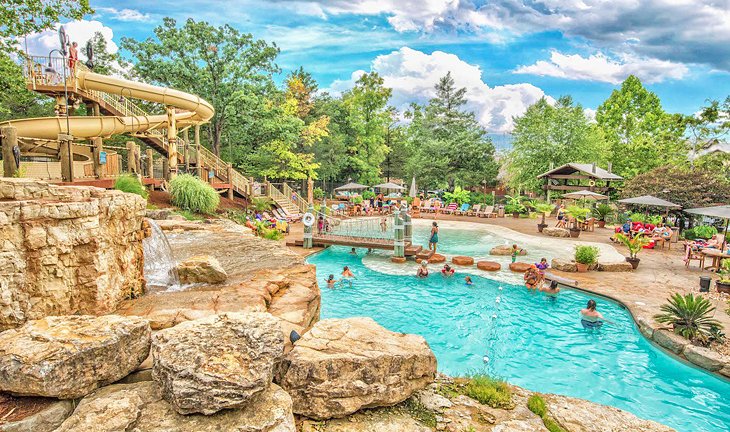 Still Waters Resort in Branson is a luxury, family resort located on Table Rock Lake. Conveniently located near Silver Dollar City, the resort has the perfect combination of convenience to all of Branson's attractions at the same time providing a relaxing, lakefront escape. The resort is built around fun on the water. A variety of rentals are included in your stay including kayaks, pedal boats and bikes. The resort also has three pools for endless swimming, three hot tubs and a water slide. If you've had enough time in the water, the resort also has a sand volleyball court and access to several hiking trails.Still Water Resort is located at 21 Stillwater Trail, in Branson, Missouri. For more information, click here.
Wilderness Resort
Wilderness Resort is a massive, family-oriented resort in the Wisconsin Dells. The resort is the largest waterpark resort in the state and has four outdoor and four indoor water parks that are available exclusively to resort guests. The parks include a Wild West themed park, an indoor wave pool and an adrenaline-pumping tubing slide. Other exciting resort activities include miniature golf, indoor go-carts, bumper boats, laser tag and zip-lining. Accommodations include rustic-themed but upscale hotel rooms as well as well-furnished condos, villas and cabins providing options for a wide range of budgets and preferences. Several cafes, restaurants, coffee shops and retail stores are located on-site and provide fantastic options for dining and shopping during your stay. For more information, click here. Wilderness Resort is located at 511 E Adams, in Wisconsin Dells, Wisconsin.
Bass River Resort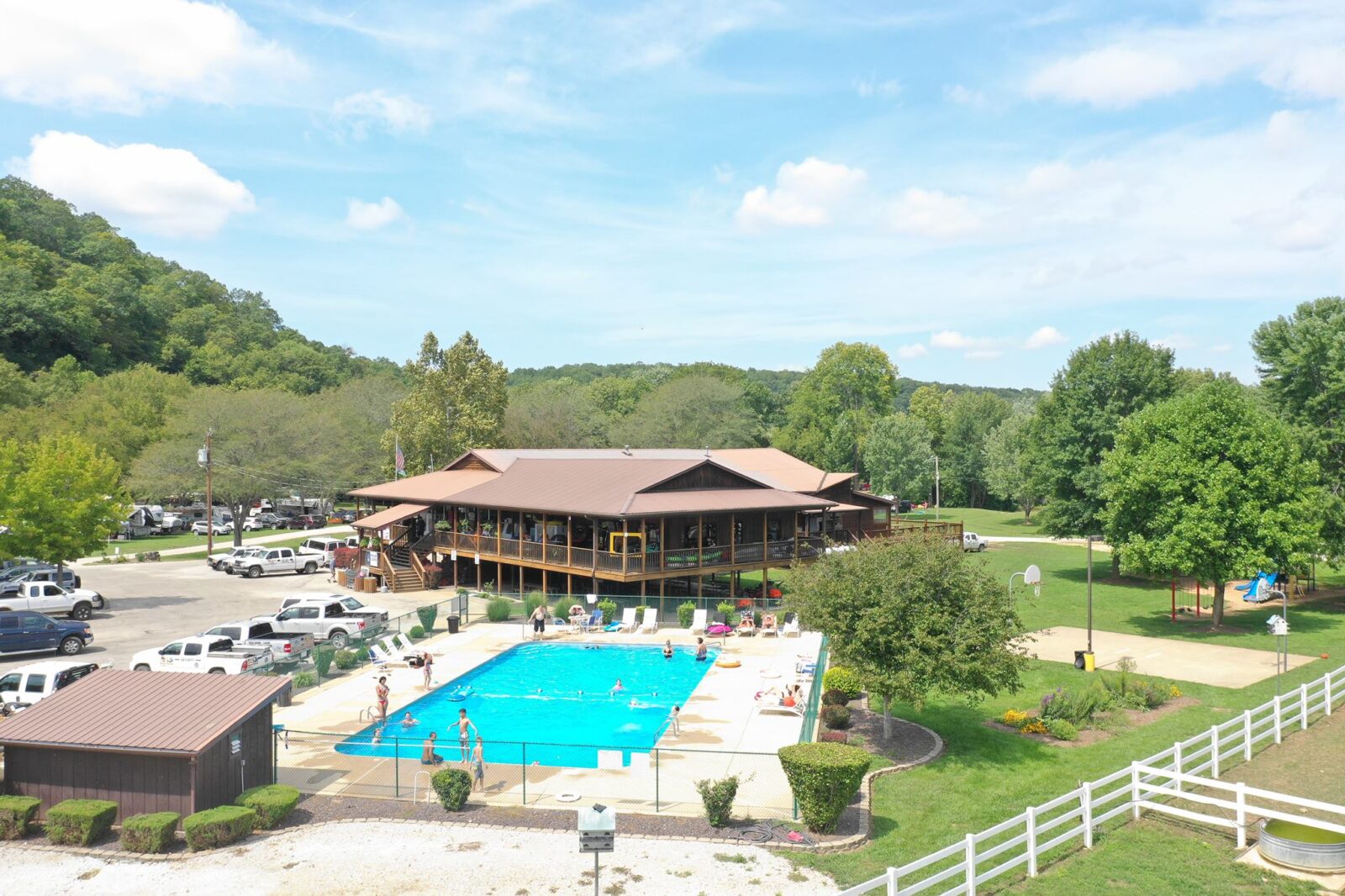 This gorgeous resort located in Steelville Missouri is the perfect destination for your next family vacation. There is so much to see and do you could stay for the whole summer. The campground has over 400 different sites to choose from, and 55 different cabins. Everything from tent sites to sites with full RV hookups. They have sites for pop up campers with electrical hook ups all the way to renting a full house. So no matter what type of adventure you desire, Bass River Resort has you covered. Even with all the fantastic lodging options, the real reason people come to the resort is all the fun activities available to them. At Bass River Resort there is no shortage of things to do. Bass River Resort is located at 204 Butts Rd, in Steelville, Missouri. For more information, click here.
Grand Bear Resort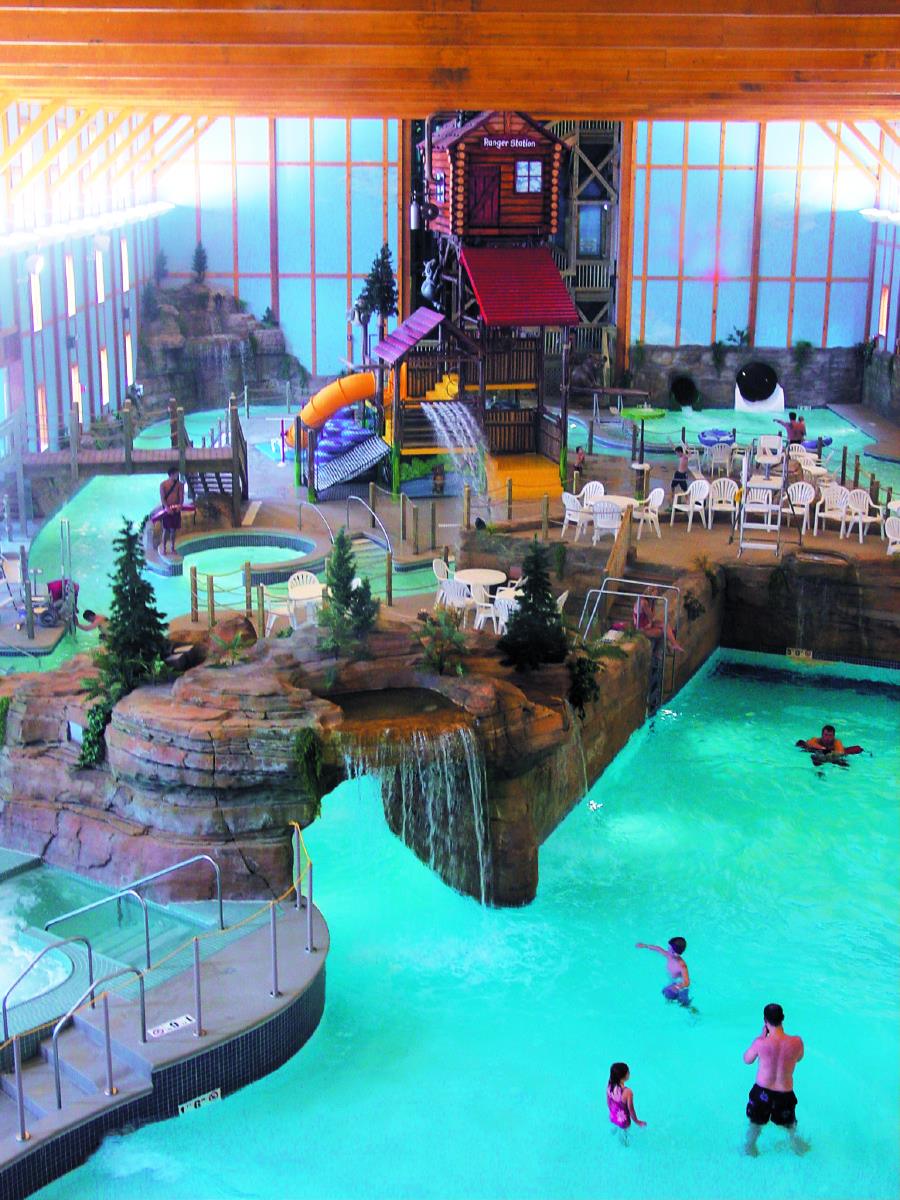 Discover a magical family getaway just beyond the glow of Chicago at Starved Rock's own Grand Bear Resort. Nestled in this gorgeous natural area of Illinois, Grand Bear Resort offers an oasis of relaxation and adventure – a destination where water-park fun meets nature! A truly unforgettable place to unwind, play, meet, dine and explore with family and friends. Grand Bear Resort is an oasis of relaxation and adventure where water park fun meets natural wonder! Featuring 24,000 sq.ft. indoor water-park, mini-golf, arcade, 4 cafe/restaurant/bars, banquet hall & party suites just steps from Starved Rock State Park. Grand Bear Resort is located at 2643 IL-178, North in Utica, Illinois. For more information, click here.
Aeries Resort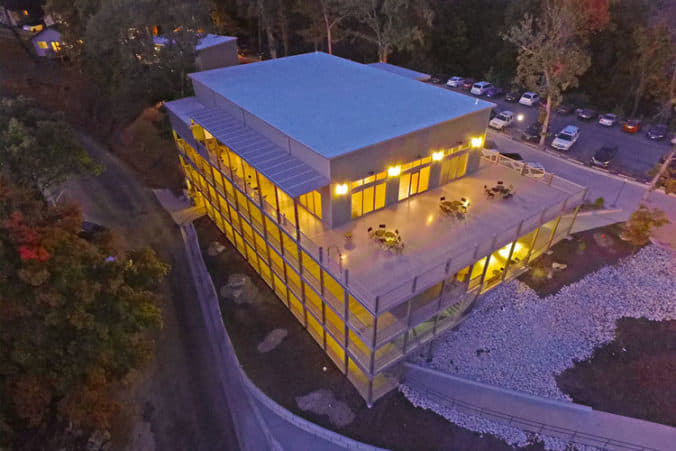 At Aerie's Resort your treated to an incredible adventure with first class accommodations.   Whether you're planning a romantic rendezvous for two, a fun retreat with friends, or a weekend adventure for the family, Aerie's offers a variety of accommodations with something sure to fit your plans. If your looking for comfort, convenience, and the Best View in the Midwest, book your stay with Aerie's. Aerie's Resort and Grafton Zipline is so much more then just a beautiful resort and Canopy tour.  There is also an amazing winery.  The winery at Aerie's Resort is the perfect choice for award-winning wines, fine dining, and live entertainment. They also recently added the only Alpine Mountain Coaster in the state. Aerie's Resort is located at 14 W Main St, in Grafton, Illinois. For more information, click here.
Off Shore Resort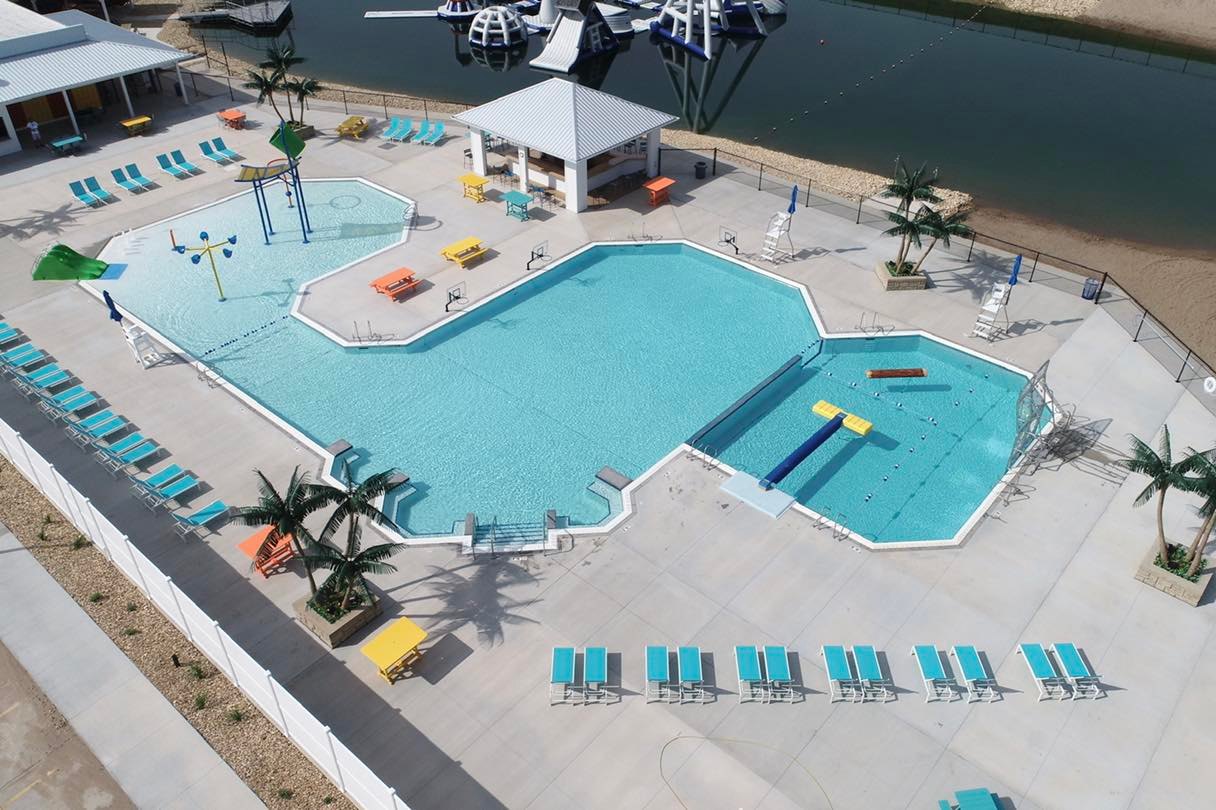 Off Shore Resort is situated on the most scenic Mississippi Riverfront property in the upper Midwest and features a hotel, campground, state of the art outdoor pool an aquatics center, bar and restaurant and an event center. Whether you enjoy, making smores while sitting around a campfire, or getting massaged at the luxury resort, this is the place for you. The Off Shore Resort is a hidden gem summer paradise, you need to see to believe. Off Shore Resort is located at 4115 N Riverview, in Bellevue, Iowa. For more information, click here.
Honey Creek Resort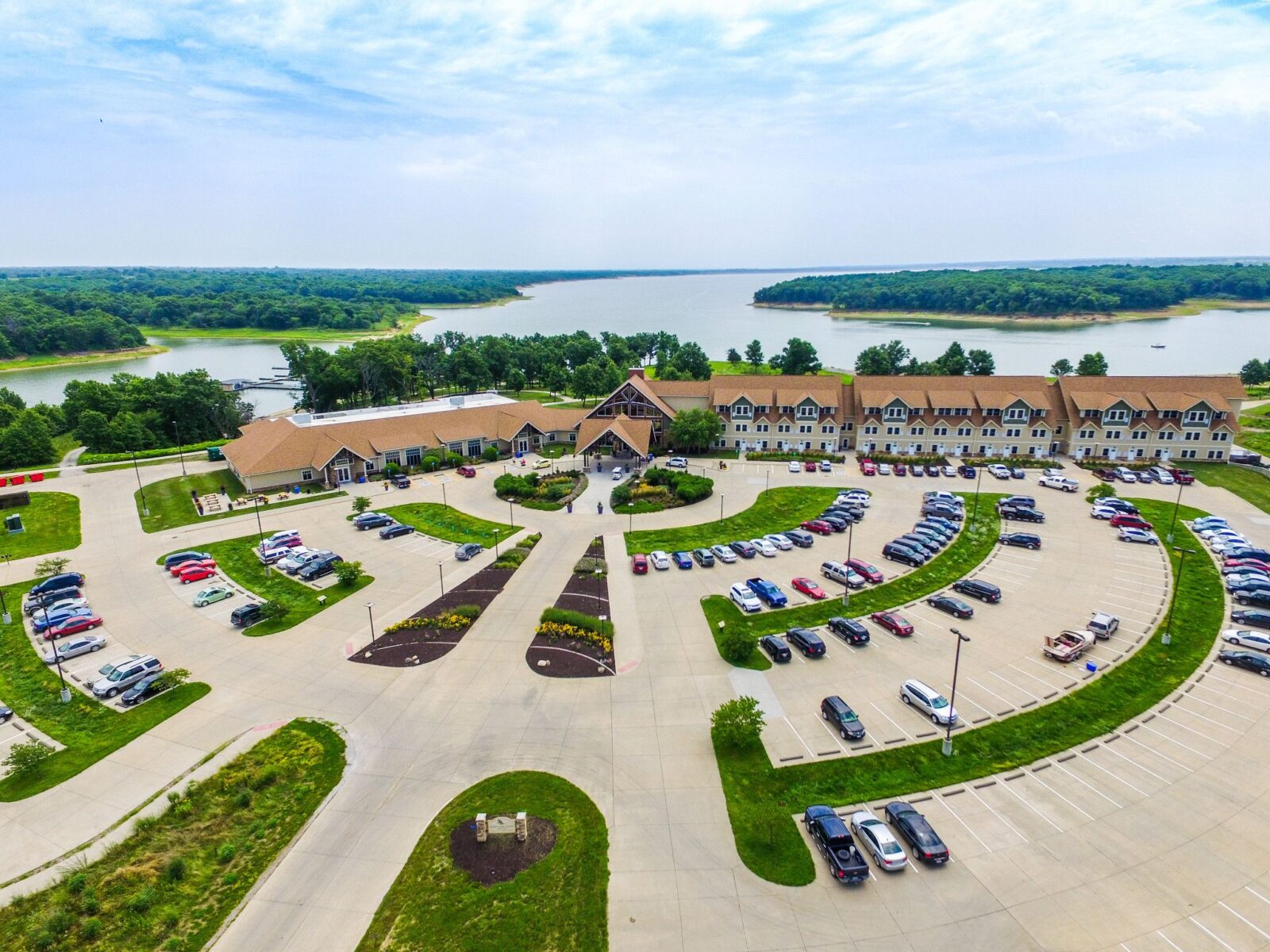 Honey Creek Resort is situated on the banks of the Rathbun Lake, and provides for an outstanding array of accommodation choices. From Lodges overlooking the lake, to free-standing cabins and a huge number of powered RV or tent sites, the Resort provides for travelers from every walk of life. There are plenty of amenities and programs available to fill the day, including lake activities (of course) which include canoe, stand up paddle board and jetski hire, and an indoor water park which is available for use all year round. The resort also incorporates an 18-hole championship golf course at The Preserve. If those activities don't suit, the operators run other programs on a daily basis to ensure any stay at Honey Creek is worth remembering. Honey Creek Resort is located at 12633 Resort Dr, in Moravia, Iowa. For more information, click here.
Lake Shore Resort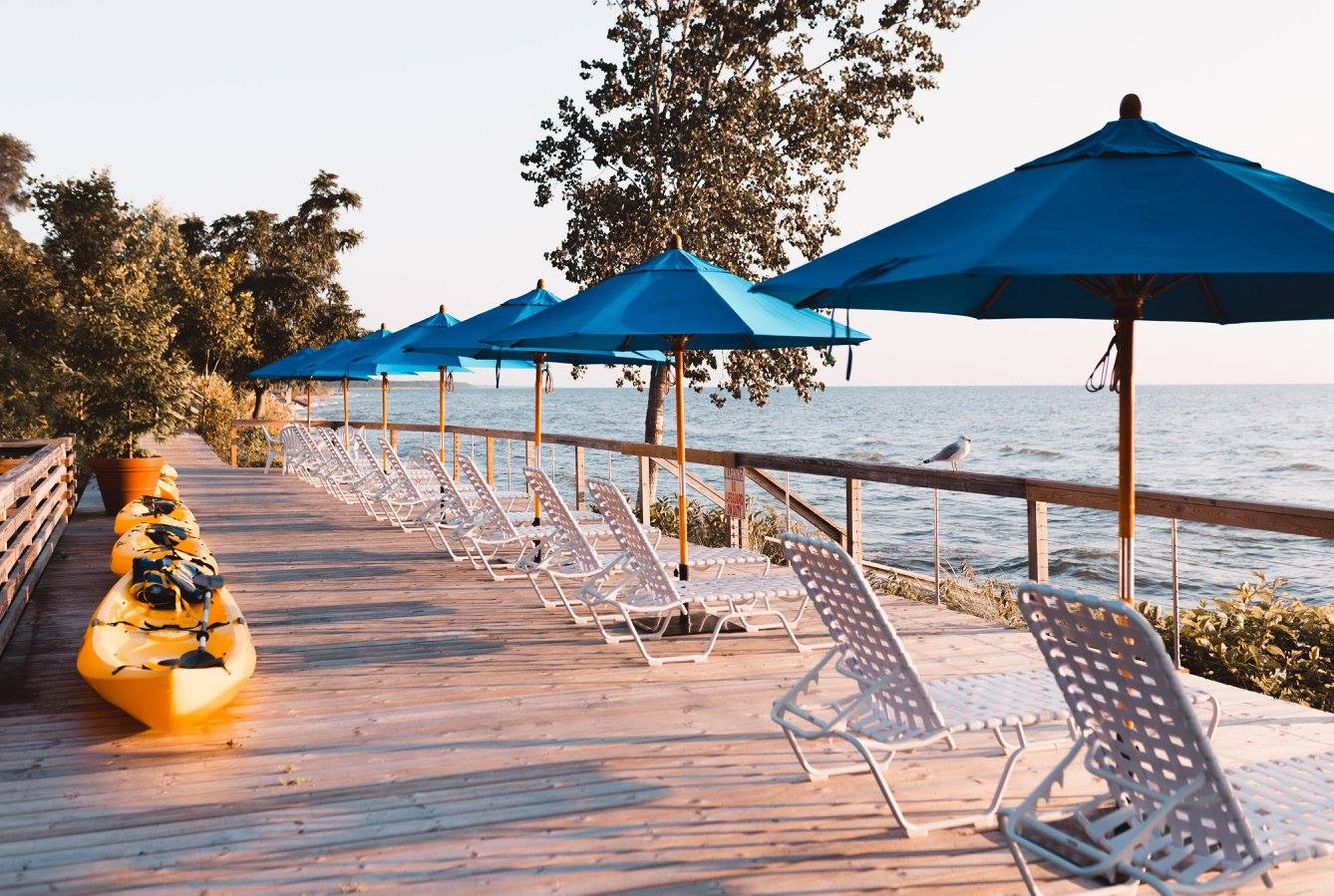 Lake Shore Resort, is a peaceful retreat where you can relax, refresh, and reconnect.  With nature all around you and gorgeous views from every room, deck, and pool, Lake Shore combines the tranquility of a waterside resort with a convenient location just three miles from downtown Saugatuck Michigan. Lake Shore Resort is located at 2885 Lakeshore Drive, in Saugatuck, Michigan. For more information, click here.
The Hocking Hills Lodge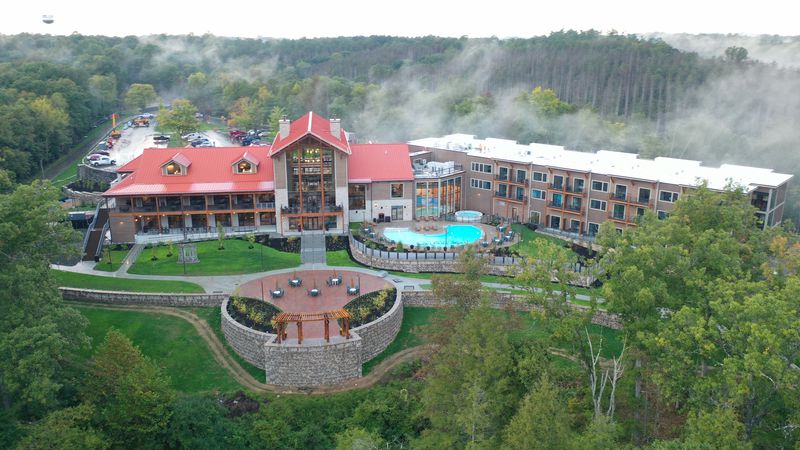 The resort style lodge will have 81 rooms, an indoor and an outdoor pool, plenty of patio space, four indoor fireplaces, and the Rock House restaurant, the new location has been under construction since 2020. The newly-constructed lodge replaces one that burned down in 2016, although this lodge is a huge step up from its predecessor. This glorious park is already a much-beloved vacation destination, and with the addition of the lodge, families will be able to enjoy first class accommodations while in the area! The Hocking Hills Lodge is located at 20020 State Route 664 South in Logan, Ohio. For more information, click here.
So here is our list, let me know if I left any amazing resorts off the list! Thanks for reading!