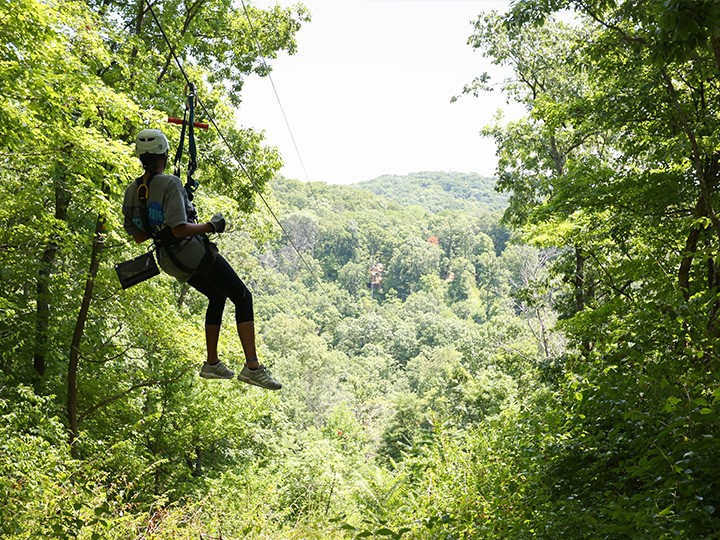 Many times on our quest to find the best adventures in the Midwest, we end up out in the middle of nowhere.  Surrounded by nothing but wilderness. While that type of trip is usually what I crave the most.  Every once in a while its nice to go on an adventure, without sacrificing comfort.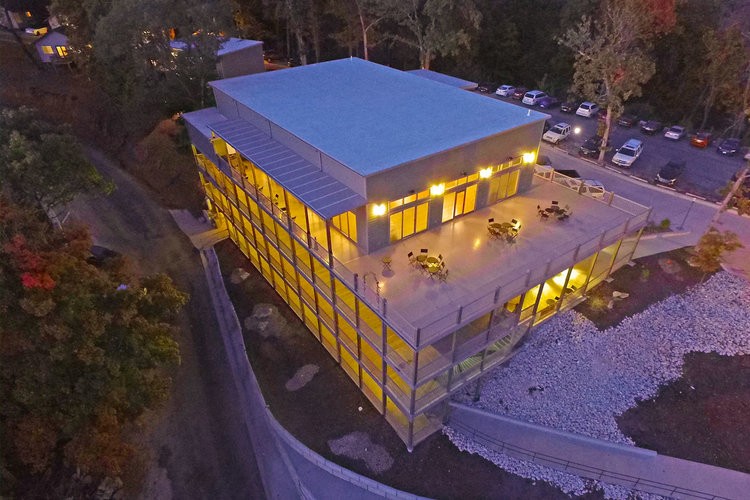 At Aerie's Resort your treated to an incredible adventure with first class accommodations.   Whether you're planning a romantic rendezvous for two, a fun retreat with friends, or a weekend adventure for the family, Aerie's offers a variety of accommodations with something sure to fit your plans. If your looking for comfort, convenience, and the Best View in the Midwest, book your stay with Aerie's.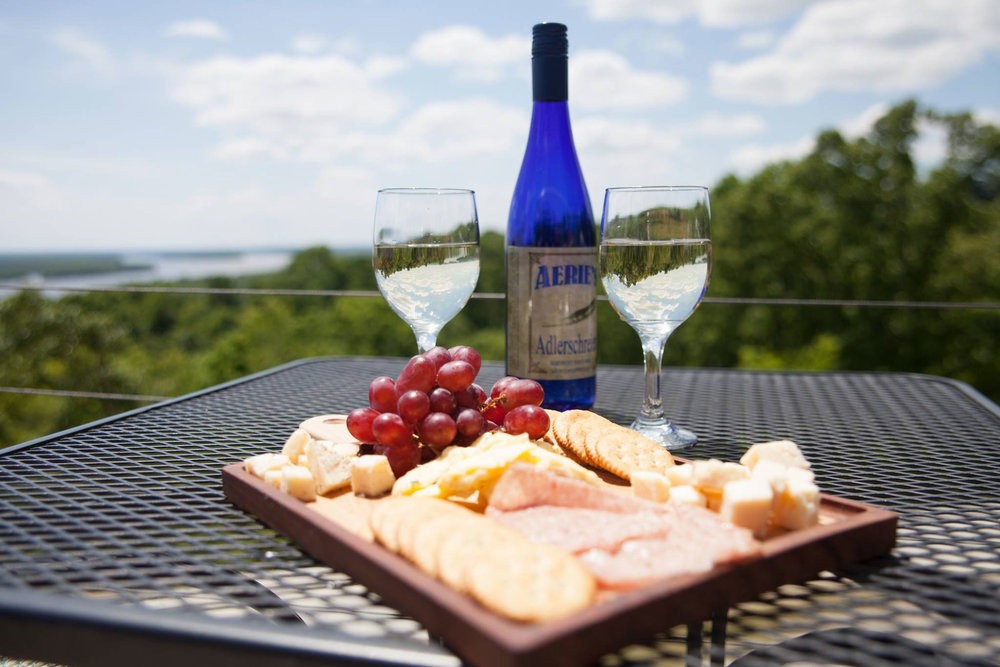 This beautiful resort is also home to Grafton Zipline, which has 7 incredible lines totaling 2 miles in length. The ziplines range  from 300 feet to the longest line checking in at just over 1600 feet.  As is the case with any zipline course, its only as good as the views around it.  At Grafton Zipline you soar high above a lush forest  overlooking the confluence of the Illinois & Mississippi Rivers.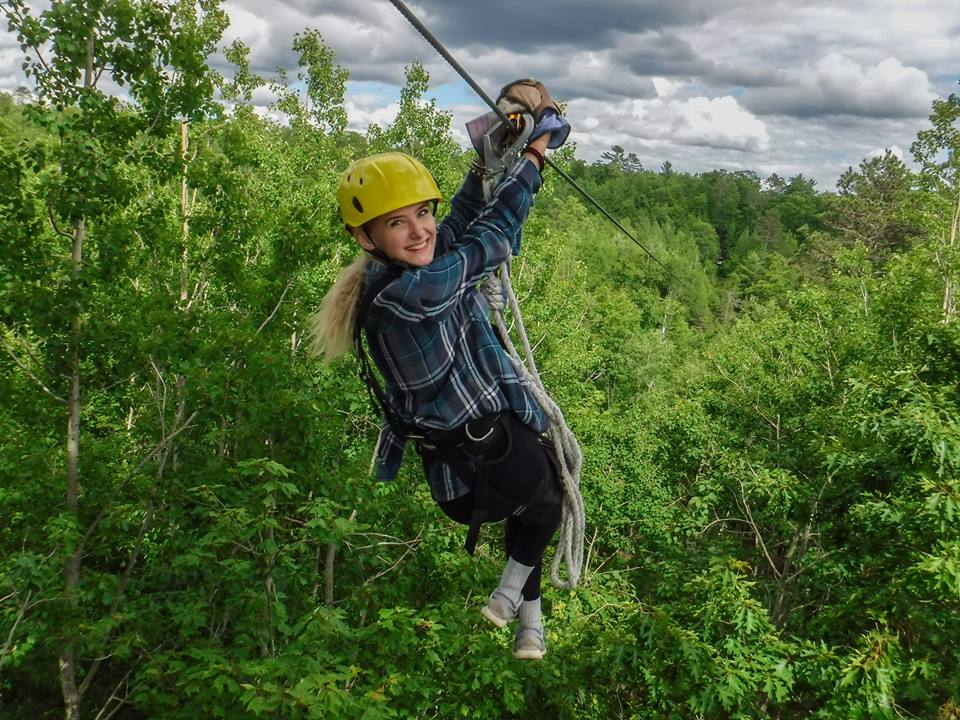 Aerie's Resort and Grafton Zipline is so much more then just a beautiful resort and Canopy tour.  There is also an amazing winery.  The winery at Aerie's Resort is the perfect choice for award-winning wines, fine dining, and live entertainment.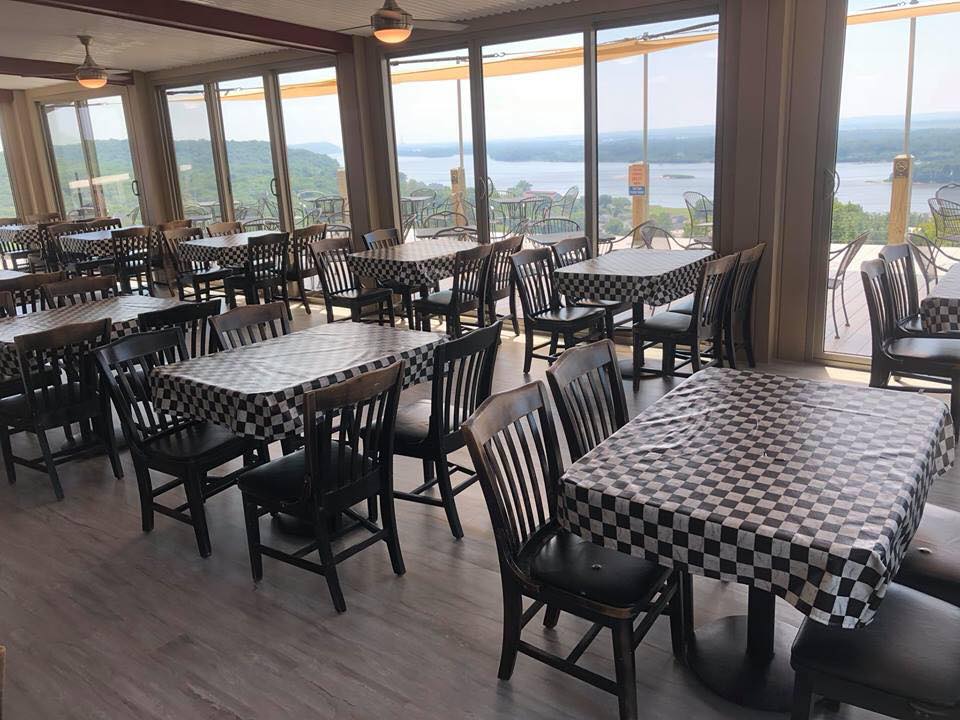 The Terrace at Aerie's Resort is a unique venue for weddings, banquets, conferences, and corporate events.  The banquet room is gorgeous and has wrap around windows with panoramic views. There is also a 4,400 square foot outdoor deck overlooking  the lush green hillsides and rolling rivers.  Memorable events deserve an unforgettable setting and at Aerie's Terrace you and your guests will have the experience of a lifetime.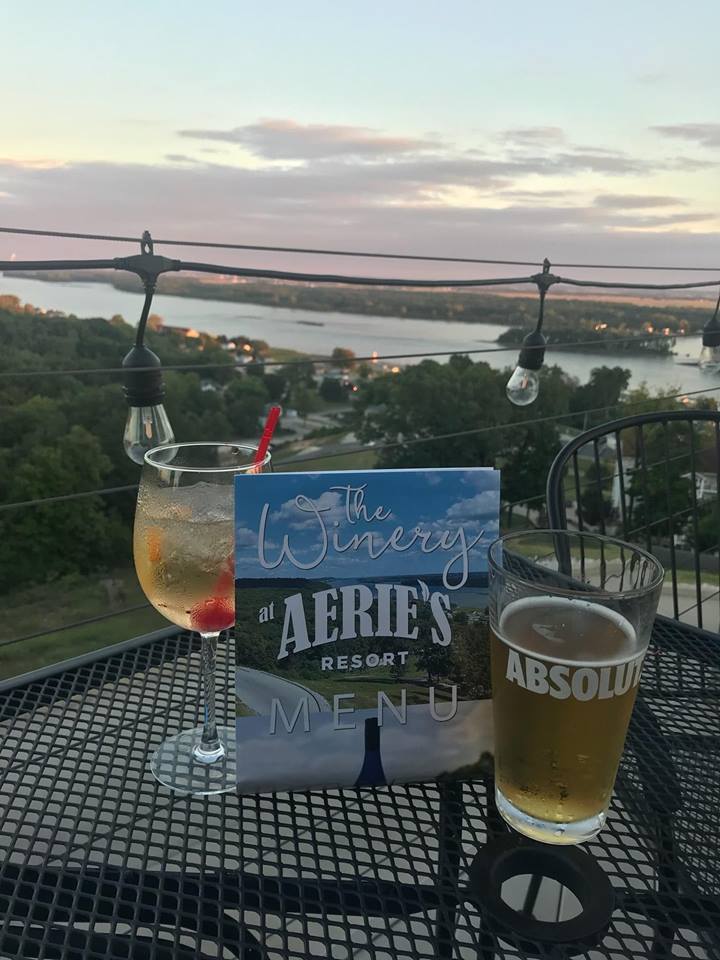 Some people visit for the heart pounding rush of the Grafton Ziplines, others come to enjoy the fine dining and live music, others plan their trip for the award winning selection of wines, while some just come for the breath taking views surrounding the facility.  No matter what your reason is, we are sure you will have an amazing time at Aerie's Resort and Winery.
For more information or to book your stay call:   (618) 786-9477 or visit