Missouri is absolutely loaded with incredible natural springs. However there is one that has incredible sapphire blue water it doesn't even look real. However Blue Spring near Eminence is 100% real. You don't have to guess how it earned its name. Blue Spring is 14 miles east of Eminence or 14 miles west of Ellington off of State Route 106. For more information, click here.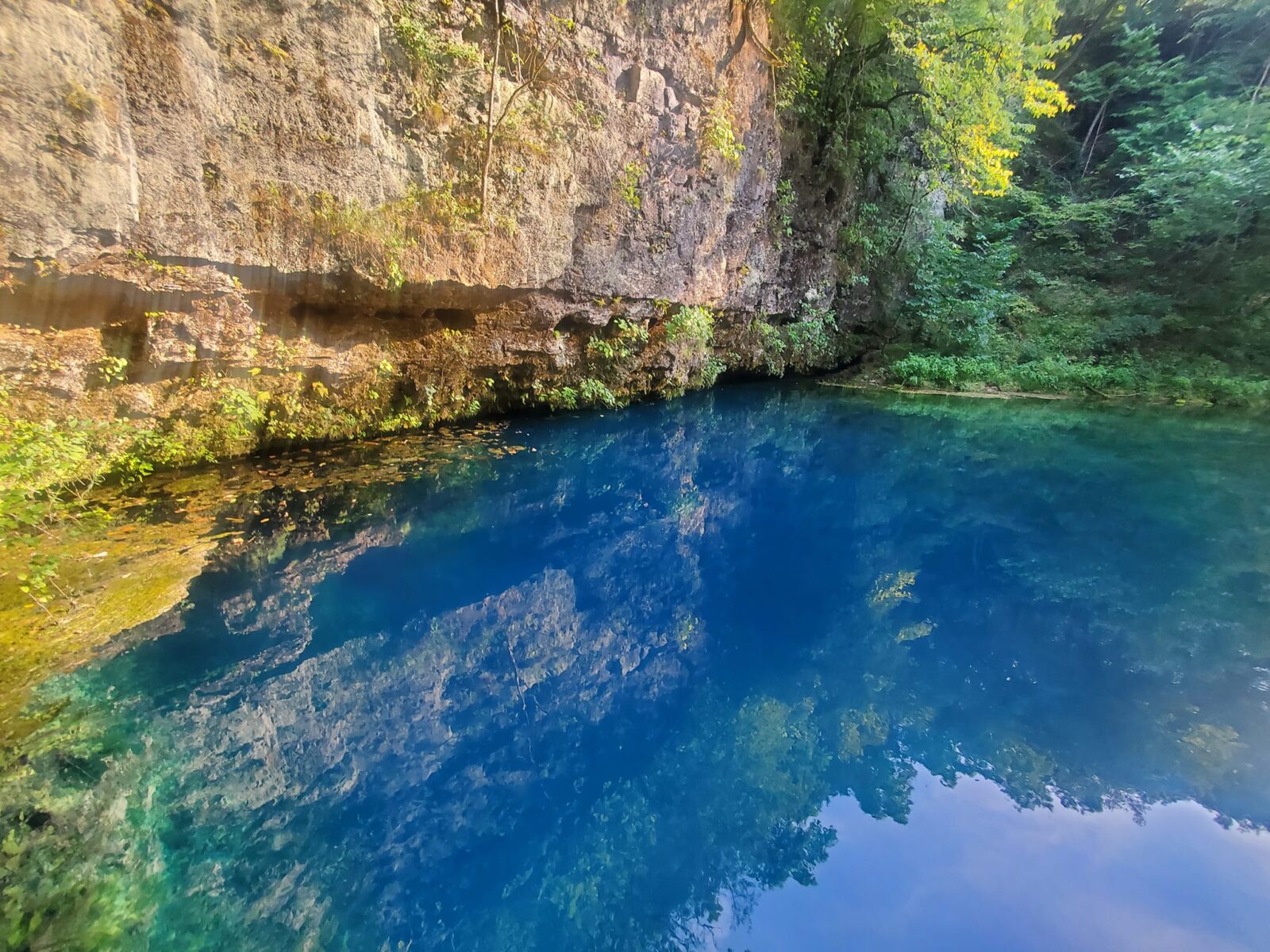 The Ozark National Scenic Riverway is set in place to protect our natural rivers and streams. Approximately 80,000 acres of the Ozark is protected under the Riverways, and even more land is protected by the Missouri Department of Conversation.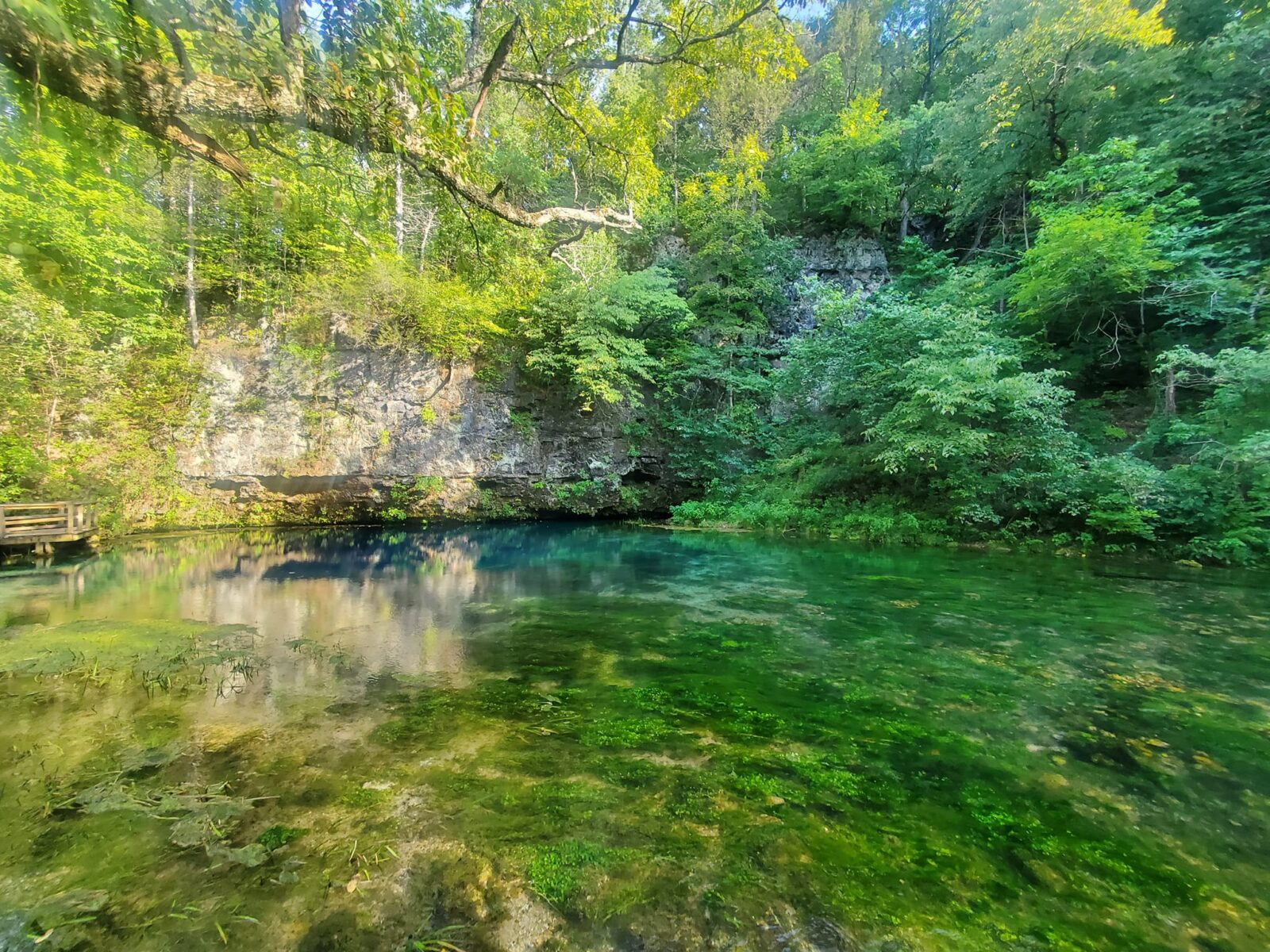 In an area just loaded with gorgeous sites, Blue Springs Natural Area still stands out above the rest. Just follow the  Blue Spring Trial path to the most stunning sapphire blue water you have ever seen!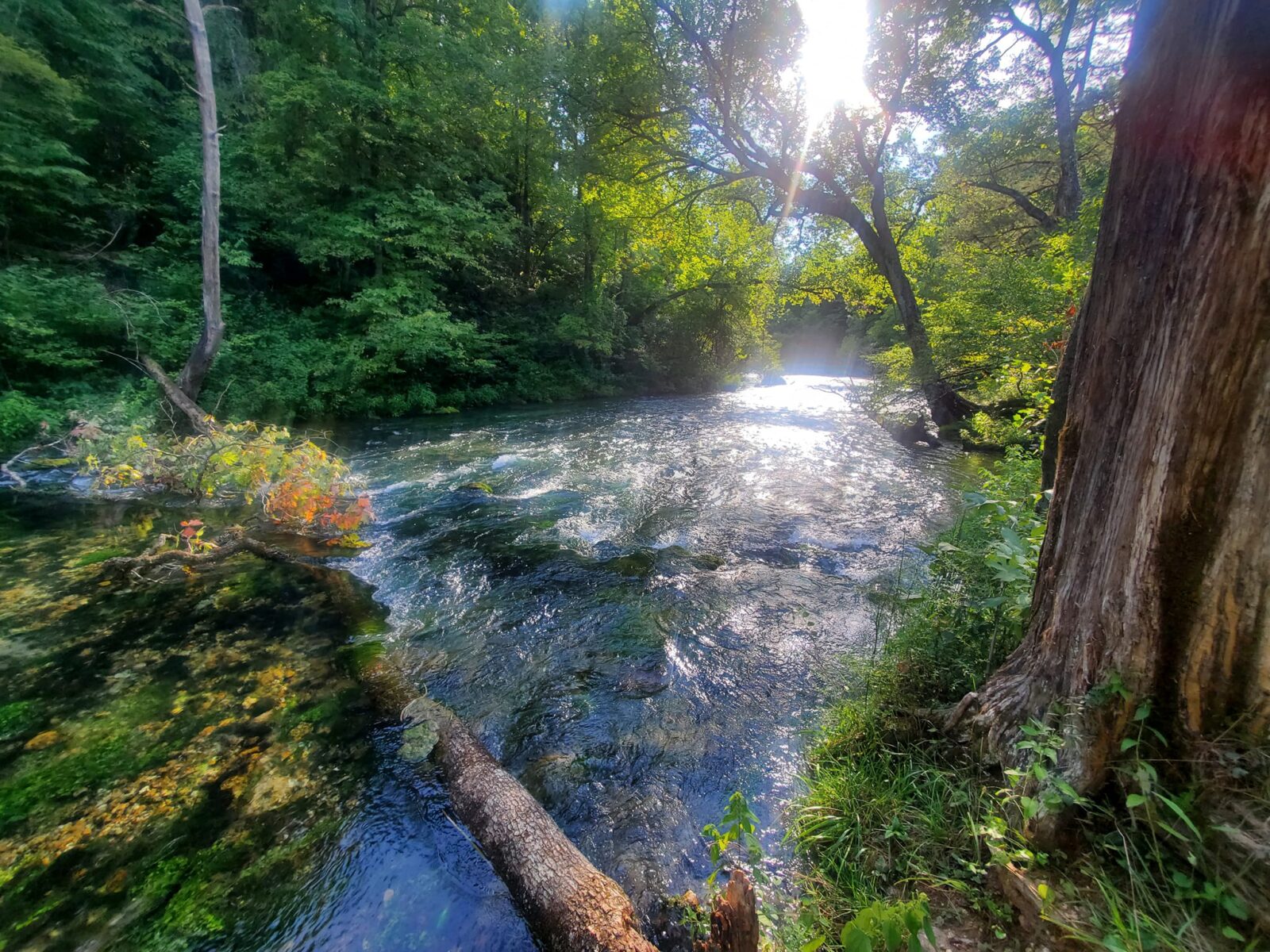 Native Americans called the spring "Spring of the Summer Sky," because of its stunning, clear blue water. Blue Springs Natural Area is located just a short distance from the beautiful Current River. So there is plenty of sites to see nearby.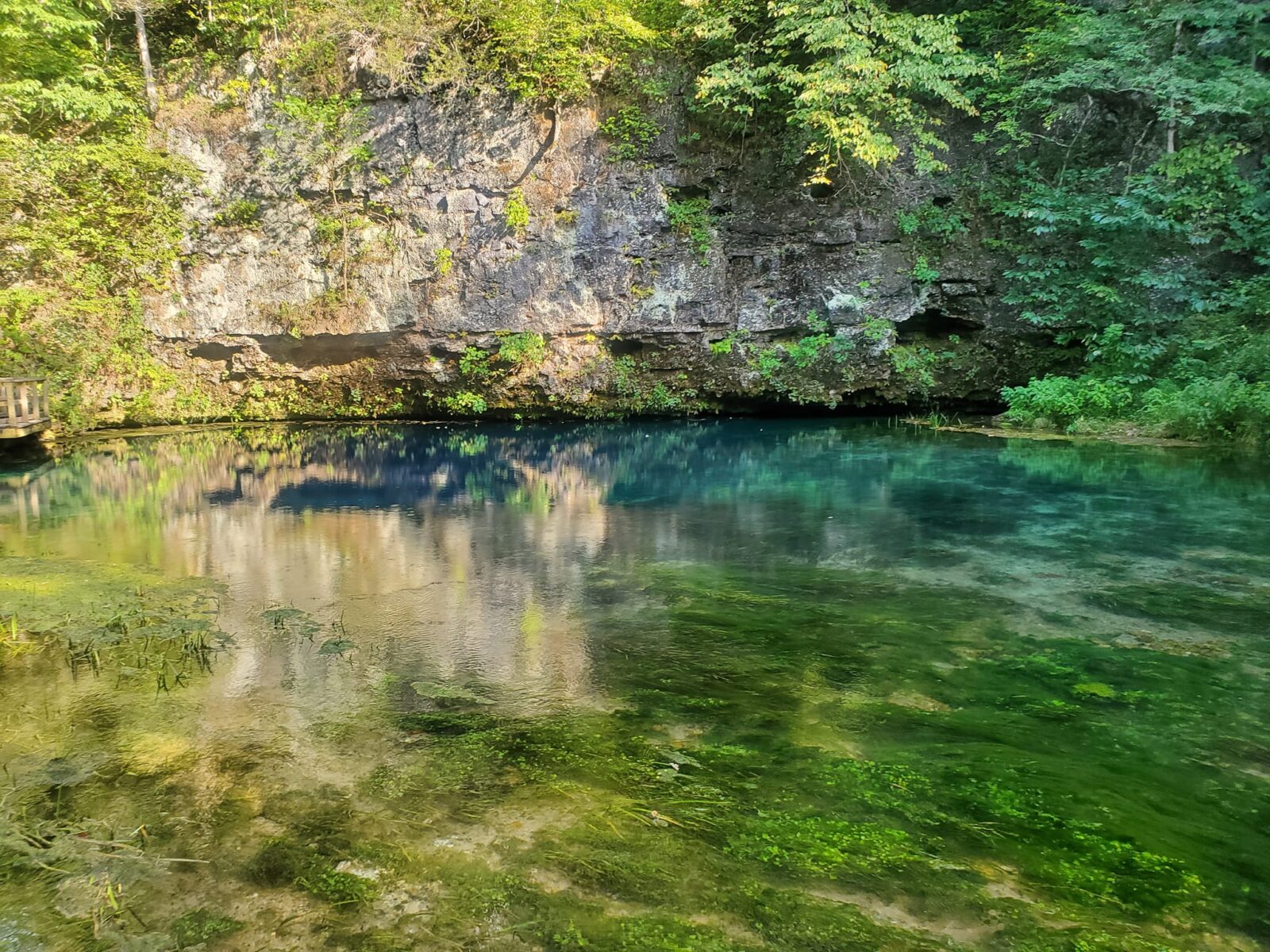 The spring is one of the deepest in the United States reaching depths of 310 feet in some areas.  If you were to place the Statue of Liberty in Blue Spring, her torch would be five feet below the surface of the water!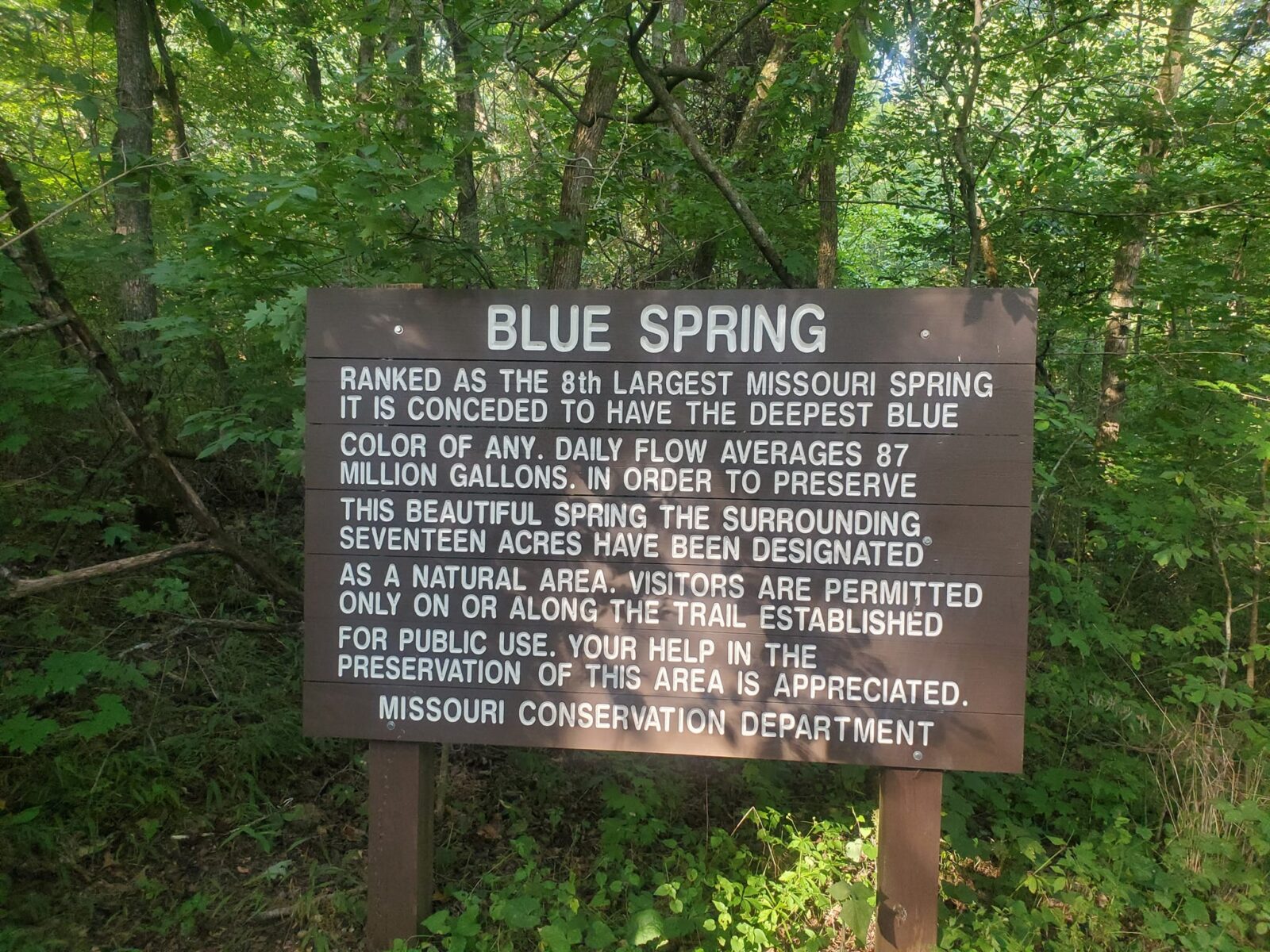 The spring looks very inviting, but unfortunately, swimming and wading in the spring are strictly prohibited to preserve its beauty. If you are looking for an epic swimming hole, Rocky Falls is just a very short drive away and is a perfect spot to swim.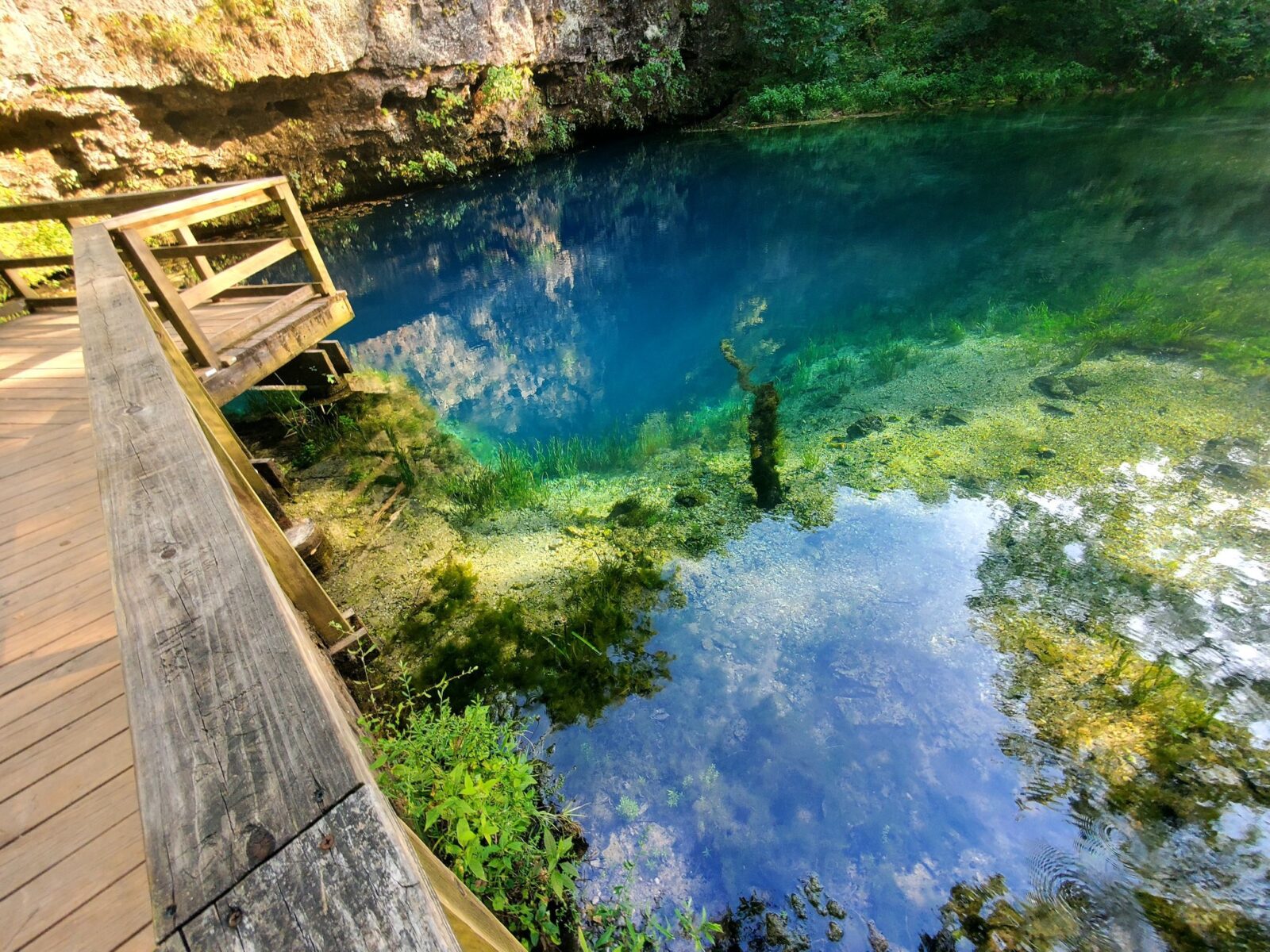 Blue Spring is accessible all year, but is most beautiful in the fall while the leaves are changing color and in the spring when the wildflowers bloom.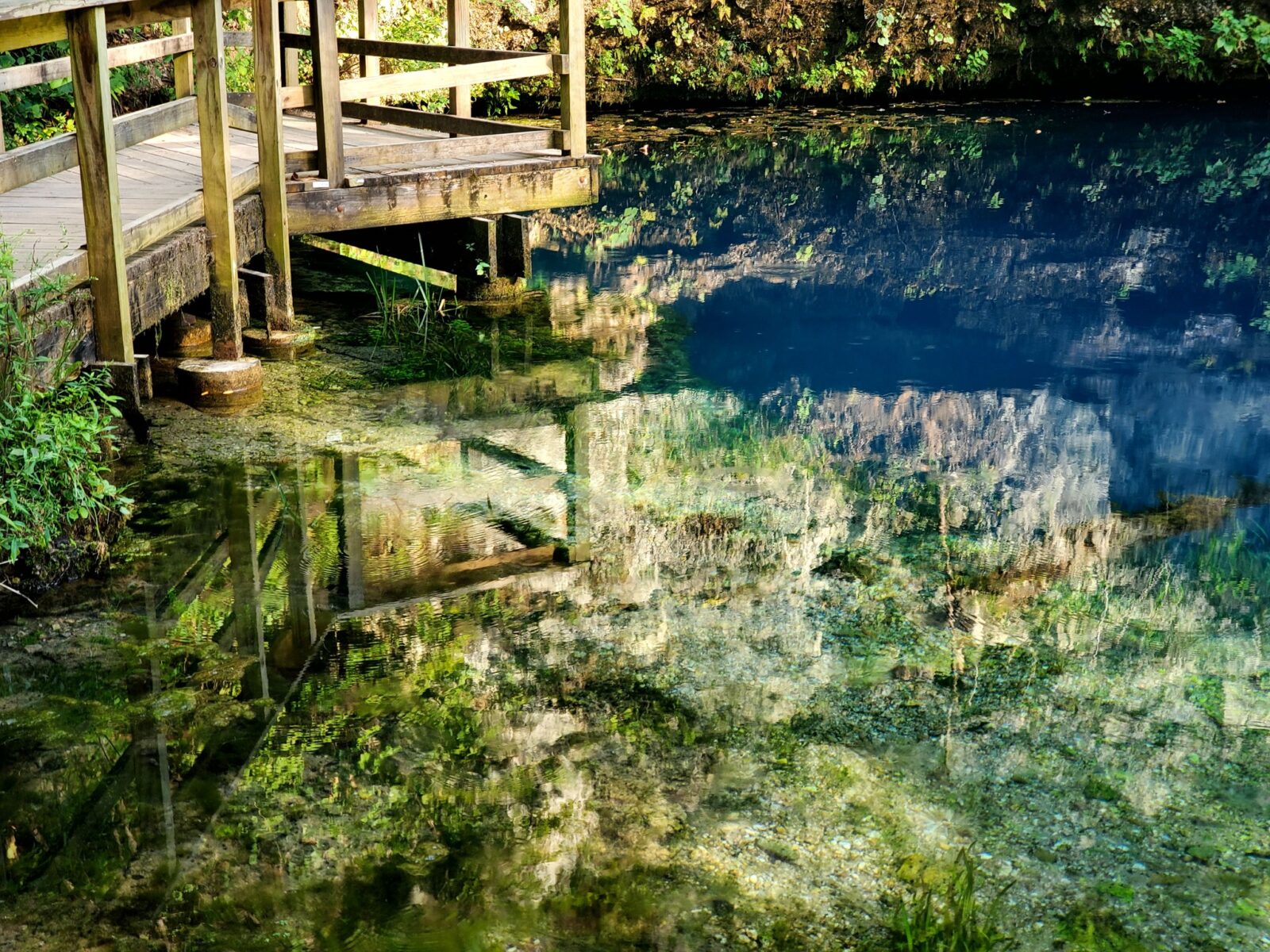 To get to the spring from Eminence follow these directions from the Missouri Department of Conservation: "head east on Highway 106 and travel 14 miles. Turn right (south) into the Powder Mill campground and parking area owned and operated by the National Park Service. At the boat launch on the Current River, look for a trailhead sign for the Powder Mill/Blue Spring Trail. Follow the trail south along the Current River for 1.5 miles to the Blue Spring parking area."
The park is located at  County Rd 535, Ellington, MO 63638.
For nearby lodging options, click here. For a list of Missouri's best parks and locations, click here. For a list of nearby family activities, click here.