Rocky Falls is one of the most unique beach/waterfall combinations in the Midwest. Rocky Falls is located in Shannon County 9 miles southeast of Eminence on Highway NN, off of Route H. To see another Hidden Gem just a few miles away, click here.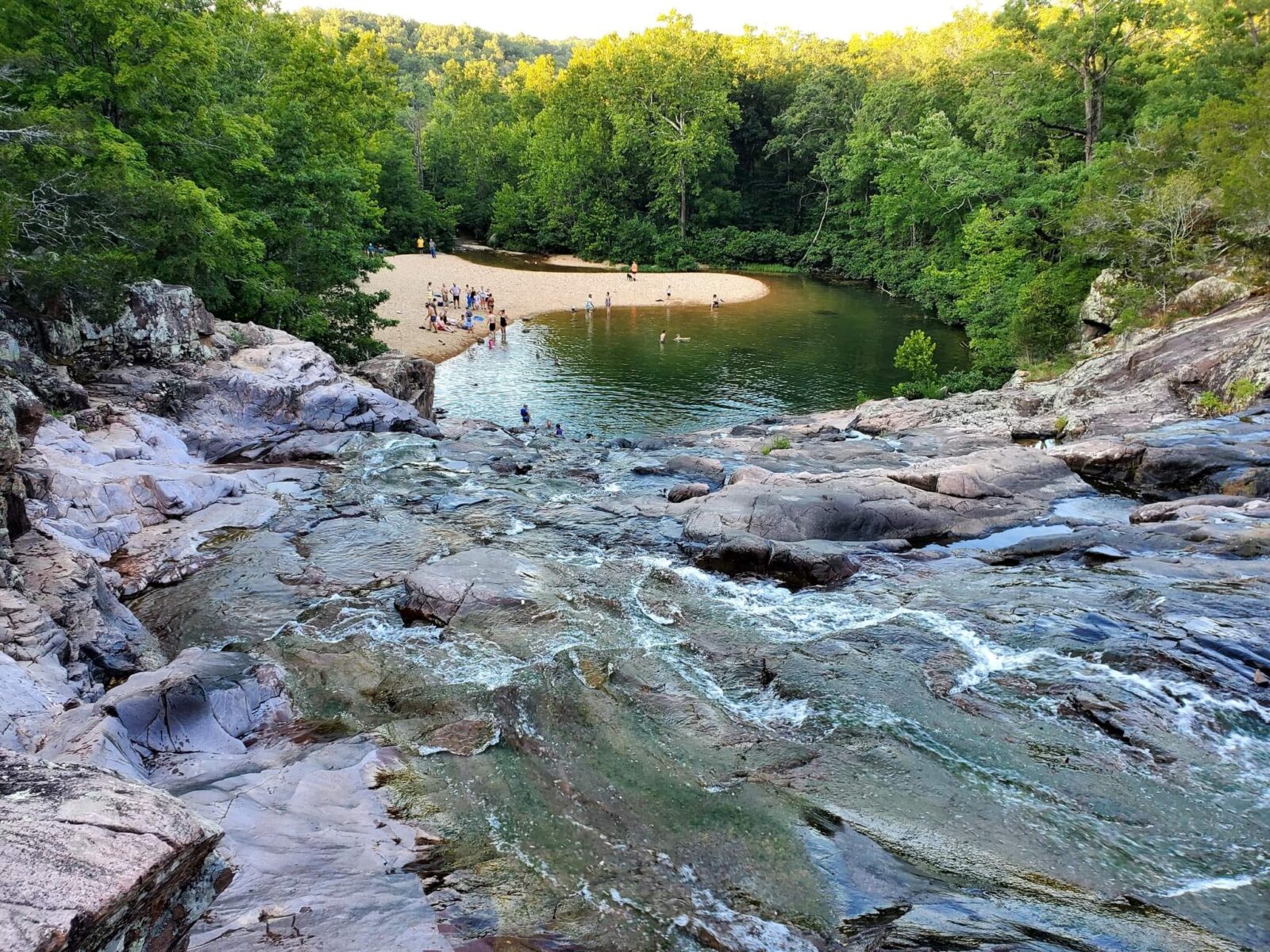 The area is located in Southeast Missouri between the towns of Winona and Eminence off of Highway NN.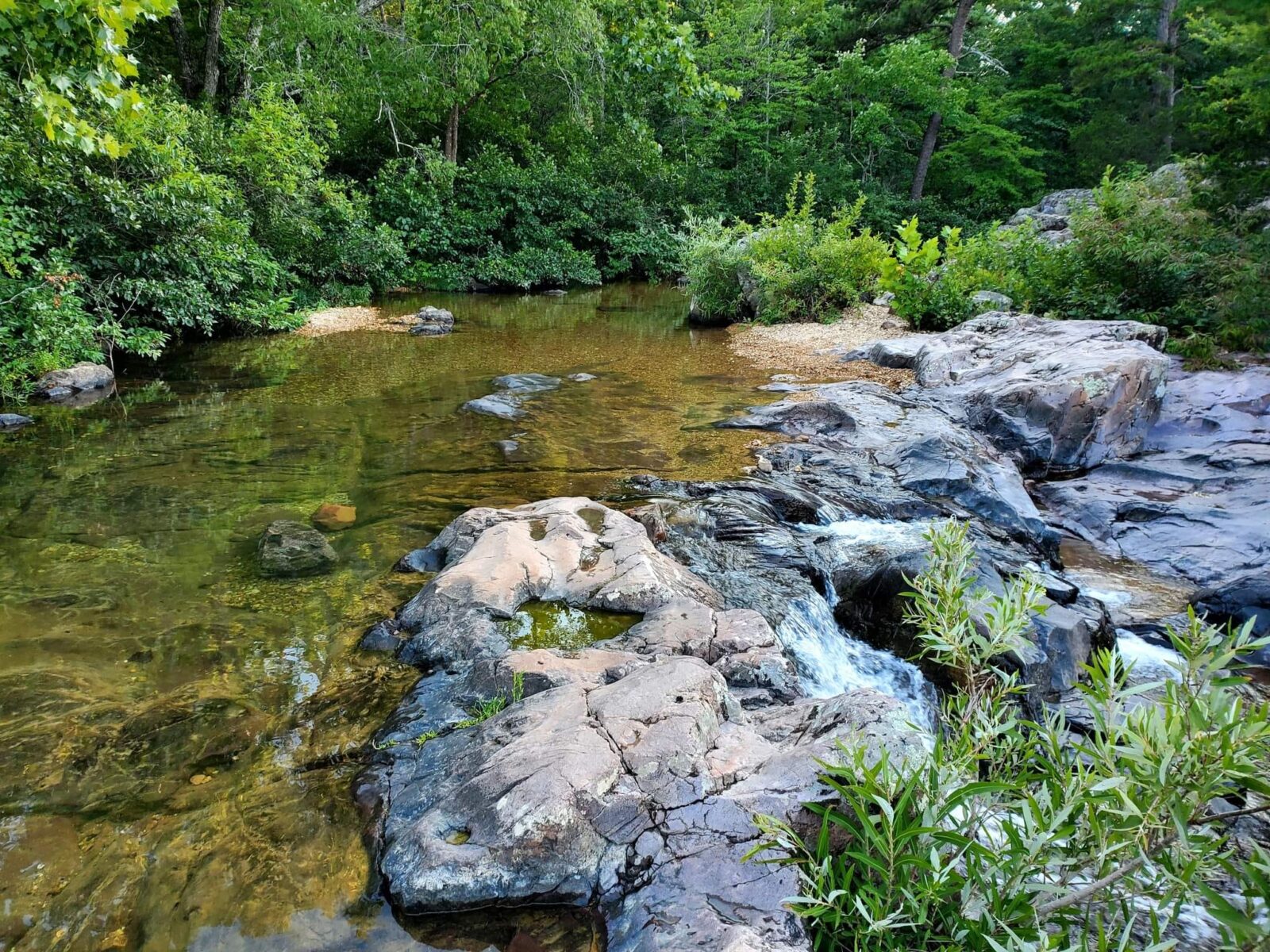 The beach is surrounded with a beautiful rock backdrop, made up of rocks more than a billion years old. This gorgeous area is highlighted by the waterfall that pours into the swimming area.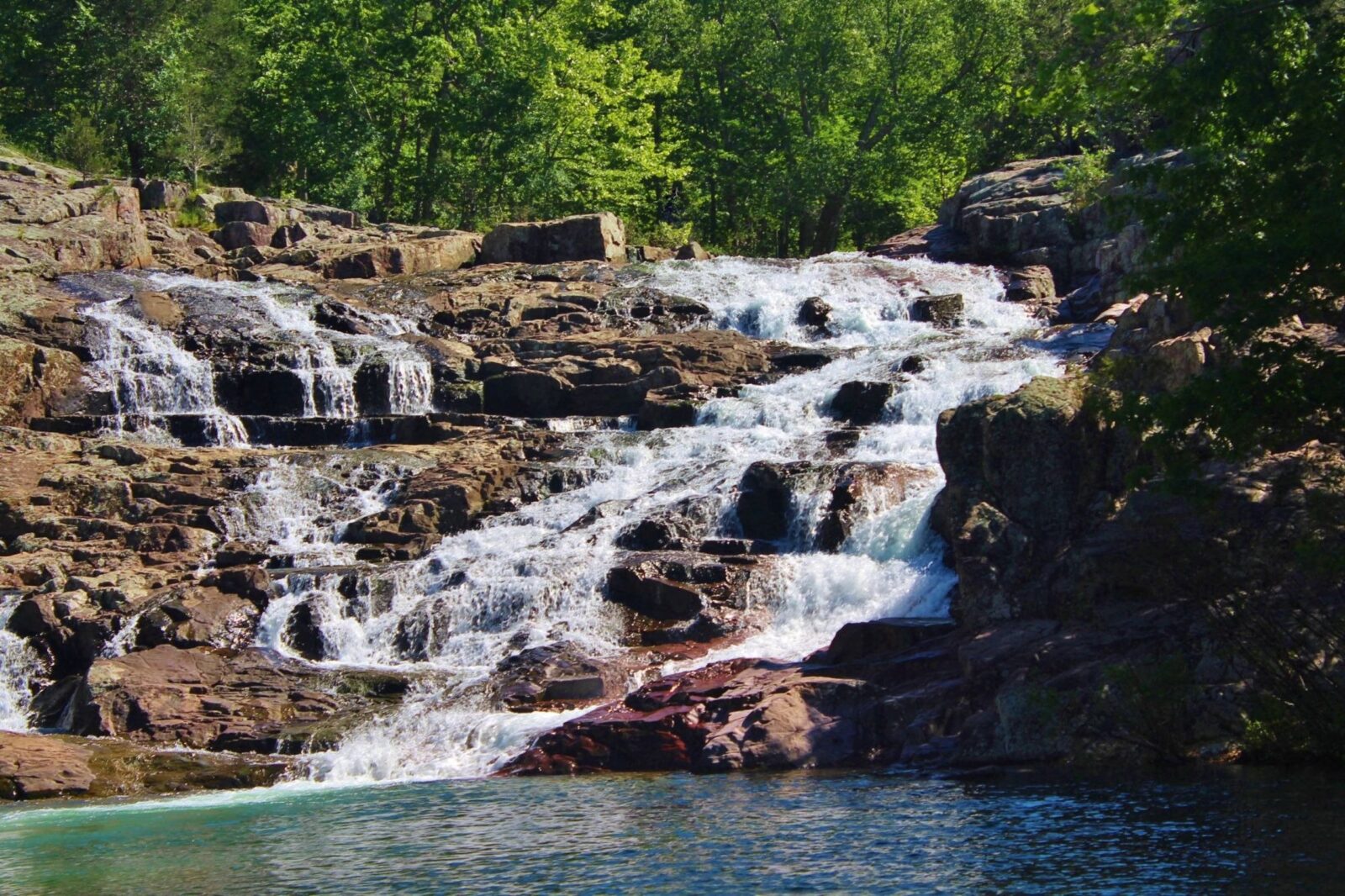 The area is one of the finest geological areas in the entire state. The falls itself is a stunning site made up of steep rock formations. Rocky Falls is also located near Echo Bluff State Park, and The Current River. Both are worth checking out while your in the area.
This is a great place to have a picnic and explore the waterfall area and do some day hiking. One section of the Ozark trail hikes right past the falls. There are parking and picnic areas available right by the water. The waterfall cascades down over 60 feet from top to bottom, forming into a cool clear pool at the bottom.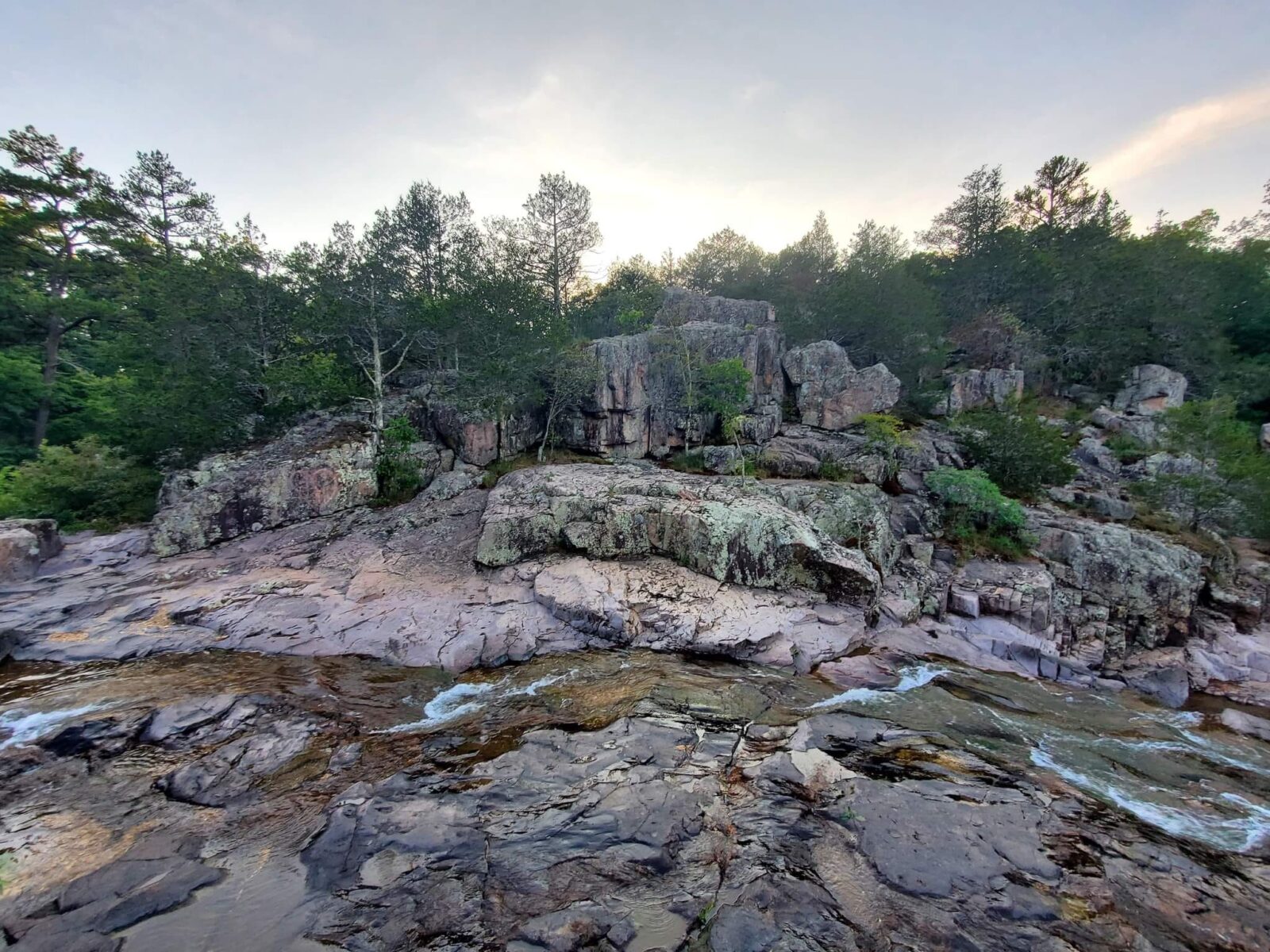 For more nearby lodging options, click here. For a list of Missouri's best parks and locations, click here. For a list of nearby family activities, click here.