Enjoy fun and excitement at Jolly Mon Indoor Water Park, featuring 600 feet of water slides, an activity pool, an over-sized whirlpool, and a lazy river for tubing, and floating. This indoor water-park is open year round and is a perfect vacation destination! Jolly Mon Indoor Water Park is located at 494 Tan Tar A Drive, in Osage Beach, Missouri. For more information, click here.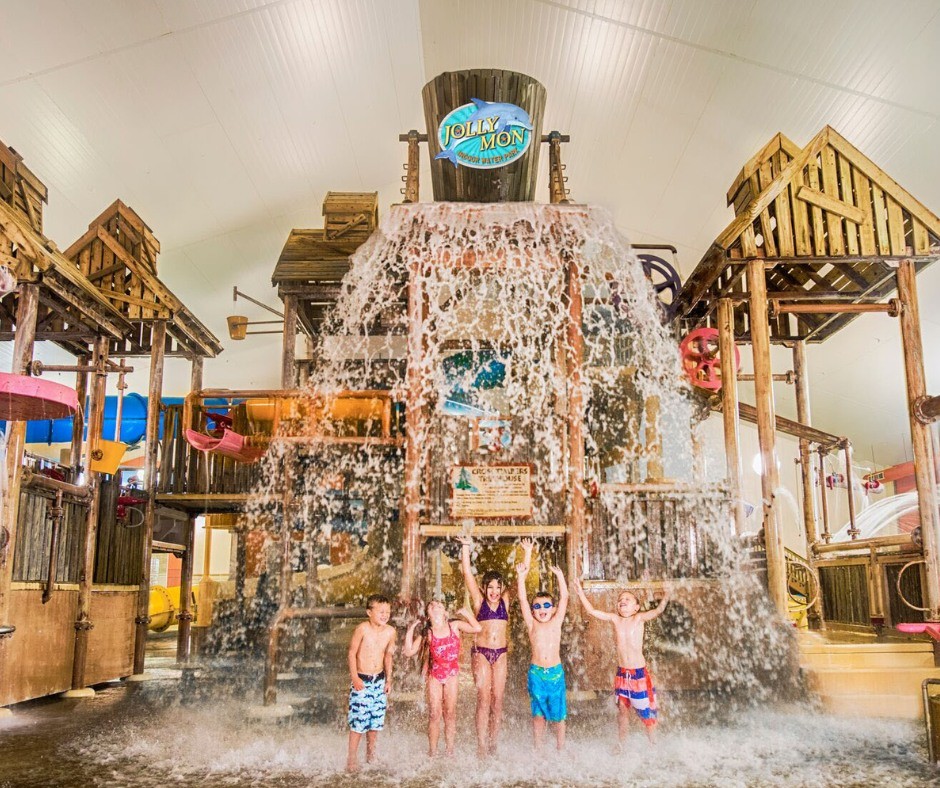 The Jolly Mon Indoor Water Park is part of the Margaritaville  Lake Resort at the beautiful Lake Of The Ozarks. The resort has a nice variety of activities and accommodations available.  There are also numerous  restaurants on-site, including the world famous Land Shark Bar & Grill! Nestled amid the rolling hills of Central Missouri, the area has long been known as the premier vacation destination in America's Heartland.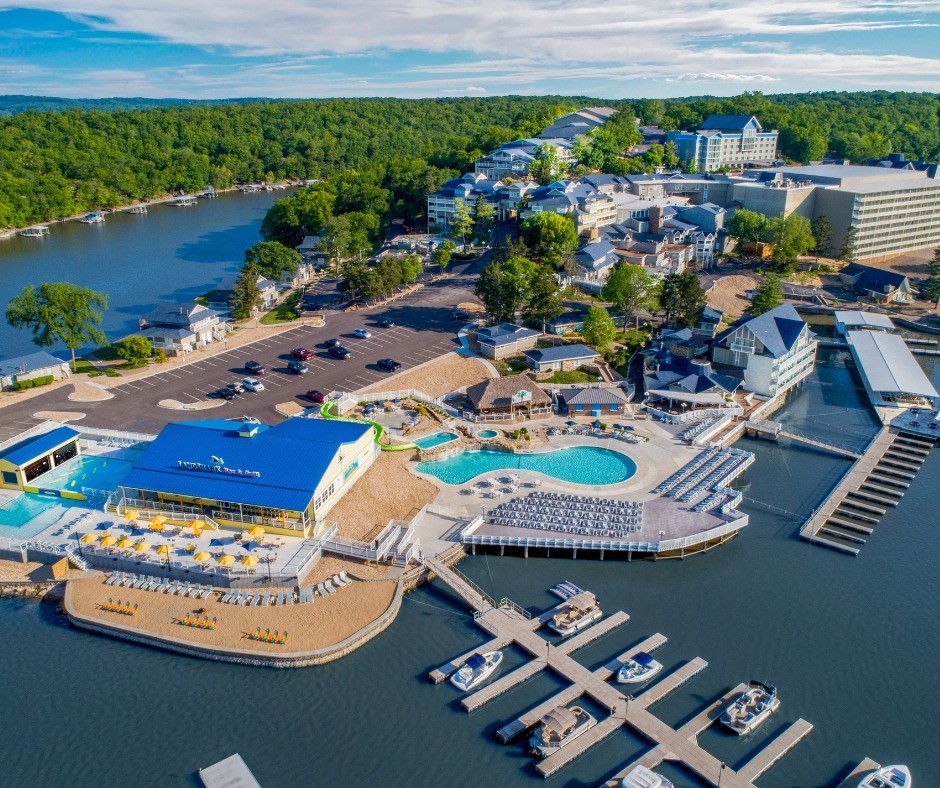 With more than 1,150 miles of scenic shoreline, more than the entire Pacific coast of California, the Lake of the Ozarks offers visitors gallons (about 617 billion) of fun and adventure. Because of its size and expanse, the Lake literally offers something for everyone, whether visitors are looking for fast-paced action or a peaceful escape from the rigors of life. Incredible attractions like Stark Caverns and Ha Ha Tonka State Park are also just a short drive away!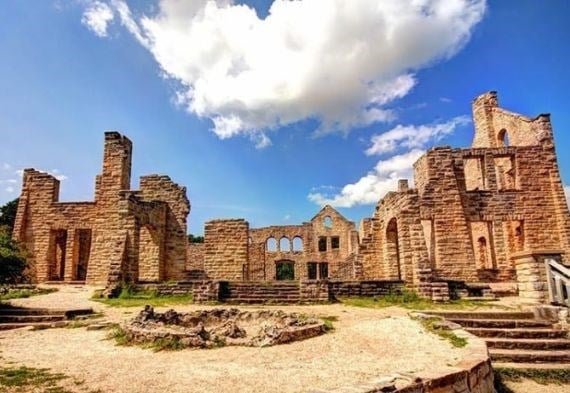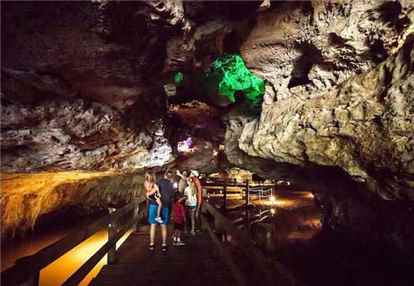 The highlight of Jolly Mon Indoor Water Park is a three-story wilderness tree house with slides, bridges, water blasters, tunnels, and a gigantic 600-gallon tipping bucket. Kids of all ages will splash, play, slide and enjoy endless aquatic adventures at this 20,000 square foot family water park. They also offer guest lockers, private birthday party rooms and the Snack Shack.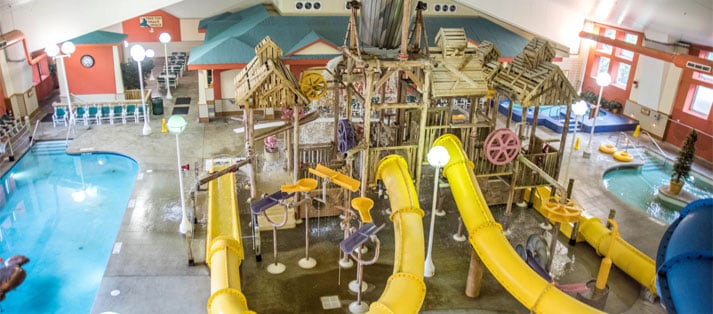 There are so many ways to escape at Margaritaville Lake Resort – your one stop shop for recreation. Discover all they have to offer with a wide array of entertainment options to capture your imagination, for  family vacation to private parties. Test your swing with a round of golf on the championship course, ready to challenge even the most seasoned players. Rent boats, tubes, water skis or WaveRunners at the full-service marina. Dive into Jolly Mon Indoor Water Park, the only indoor waterpark at the Lake of the Ozarks.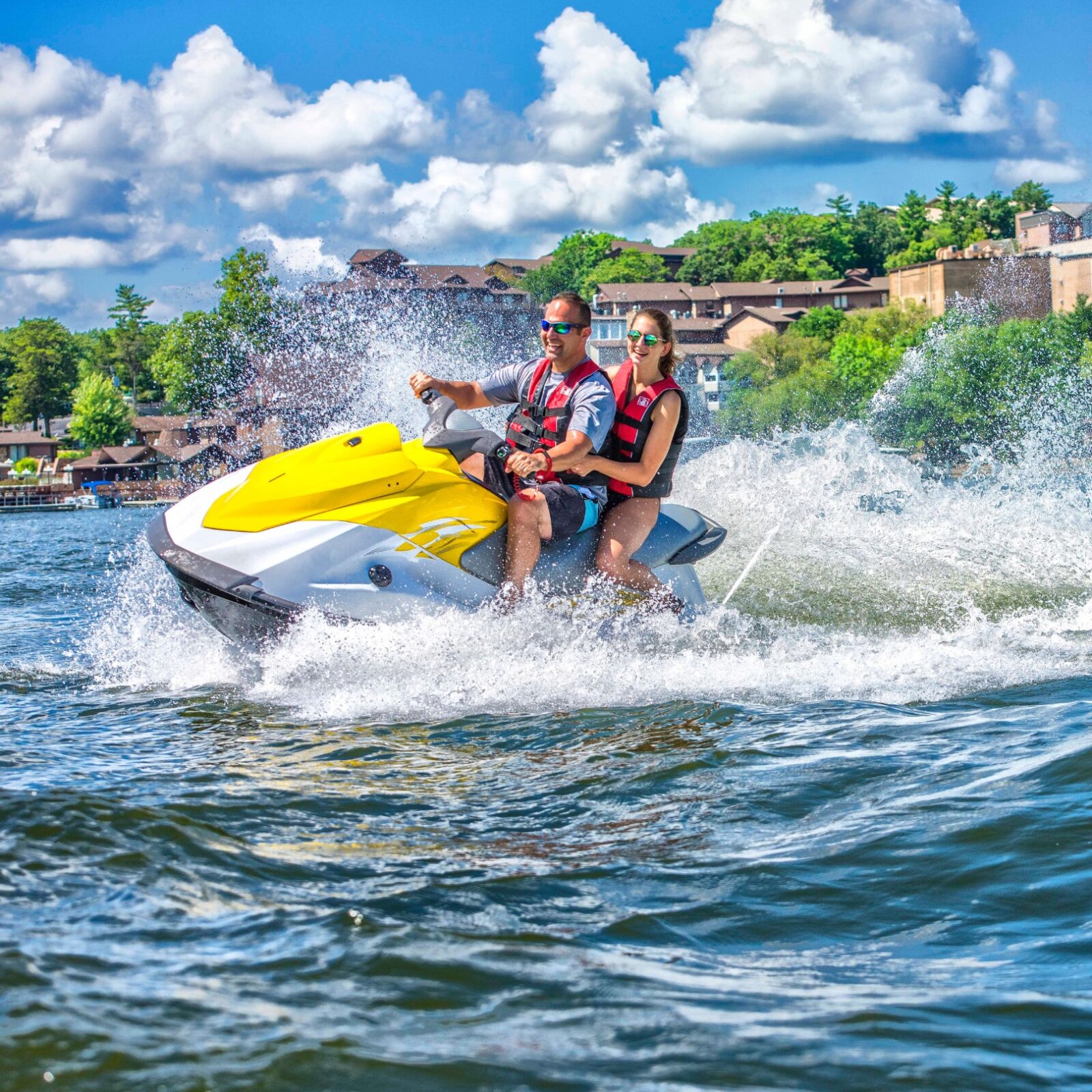 At Margaritaville  Lake Resort, activities and recreation include:18 holes of championship golf, 3 outdoor pools, Indoor pool & whirlpool, Miniature golf, Horseback riding, Driftwood Spa & Salon, Pontoon Boat Rentals, WaveRunners, Tennis, Fitness center, Basketball, Tropic Island Cruise, Arcade games, Billiards, Bowling and of course the Jolly Mon Indoor Water Park!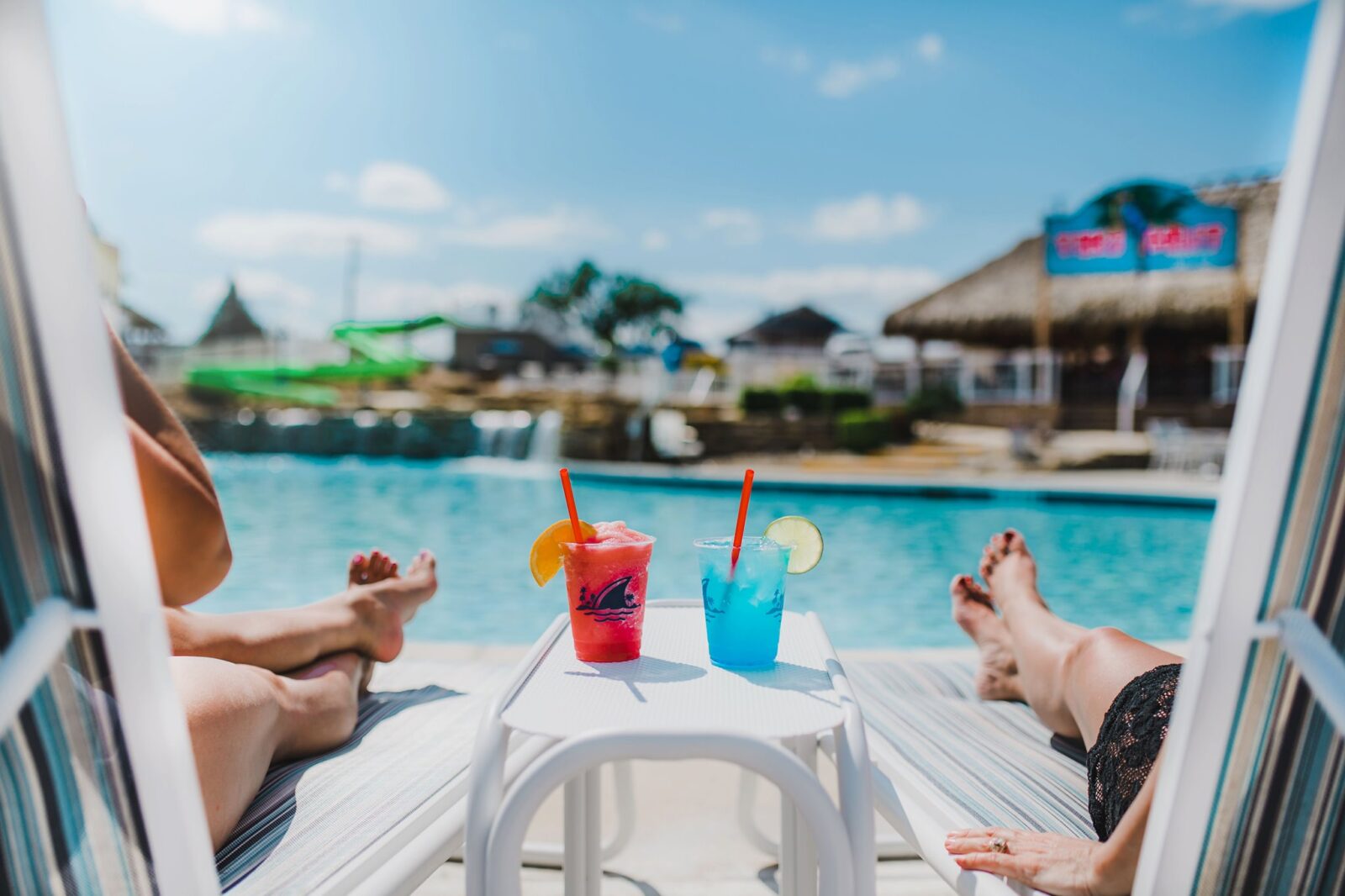 You do not have to be a guest of Margaritaville to splash around at Jolly Mon Water Park – they are open to the public. Admission tickets can be purchased at Jolly Mon's desk upon arrival to the water park. Advance purchase tickets are not available. Jolly Mon Water Park is open: Fridays: 12pm – 10pm, Saturdays: 10am – 10pm, and Sundays: 10am – 7pm!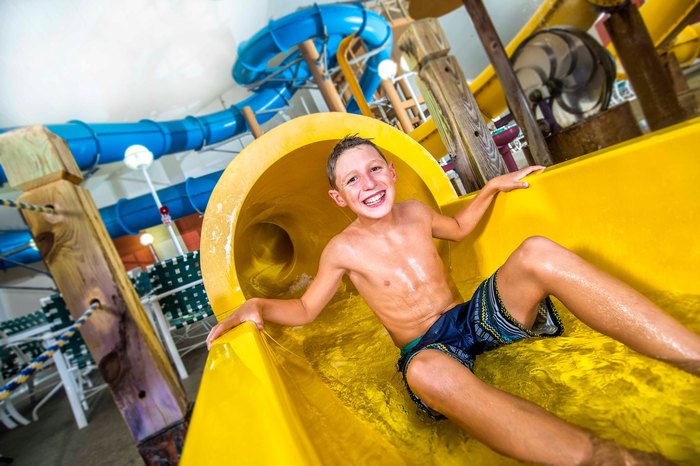 For nearby lodging , click here. For information, on Missouri's best parks and locations, click here. For a listing of the best family activities in Missouri, click here.