Stark Caverns is just one of many of the gorgeous caves in Missouri doing cave tours. However this unique and stunning cave also has its very own escape room, located right inside the cave! Stark Caverns is located at 125 Cave Drive in Eldon Missouri. For more information, or to check prices, click here.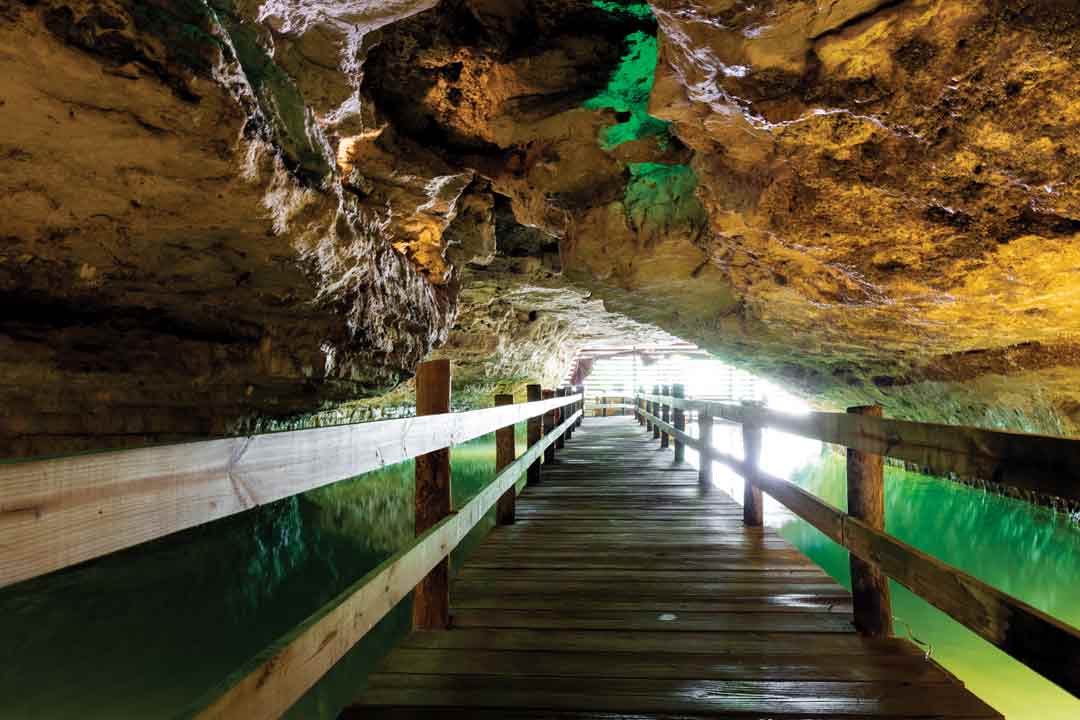 Stark Caverns has a very interesting history, it is believed the cave was first occupied by Native Americans, as pottery and other artifacts have been found within. Later on the cave was used during prohibition as a speak easy and moonshine distillery. It has also been used as a meeting place for Confederate soldiers during the Civil War. Its also been home to a merry go round and even a roller and ice skating rink.  Pictures used in this article are owned by Stark Caverns.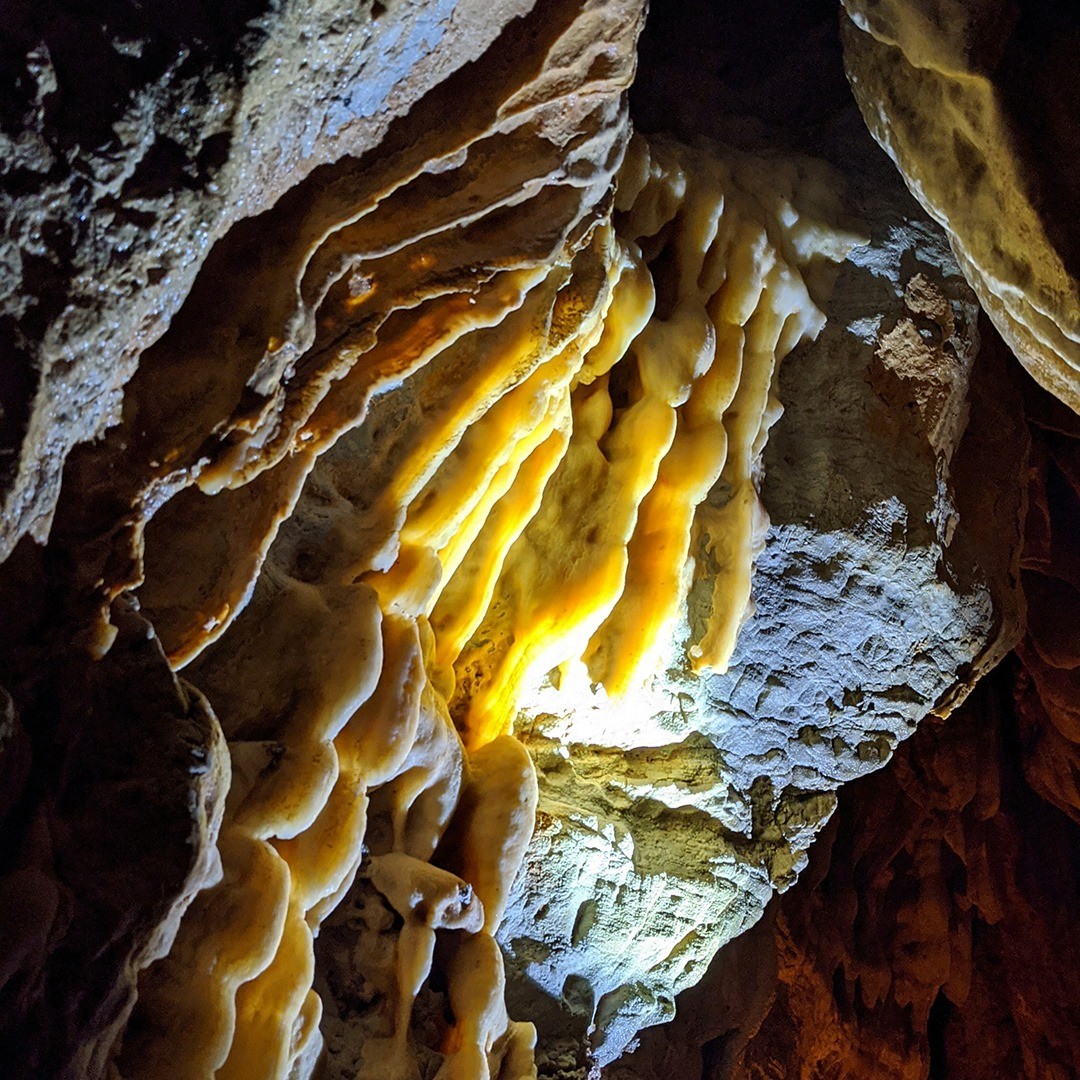 Today Stark Caverns is a popular destination, known for its amazing cave tours! The entire cave tour is paved and lit. It stays a mild 57 degrees year-round, and is 90 percent handicapped accessible. It is a good-size cave, with many spectacular natural formations including soda straws, flow stone, stalactites, stalagmites, helictites (bent soda straws), and big beautiful columns. The cave's predominate fossil is stromatolite -fossilized blue green sea algae that was alive during the time Missouri was submerged. Stromatolites cover a significant portion of the ceilings within Stark Caverns. Geologic records indicate that the Stark Caverns stromatolite quality and quantity are among the largest in North America.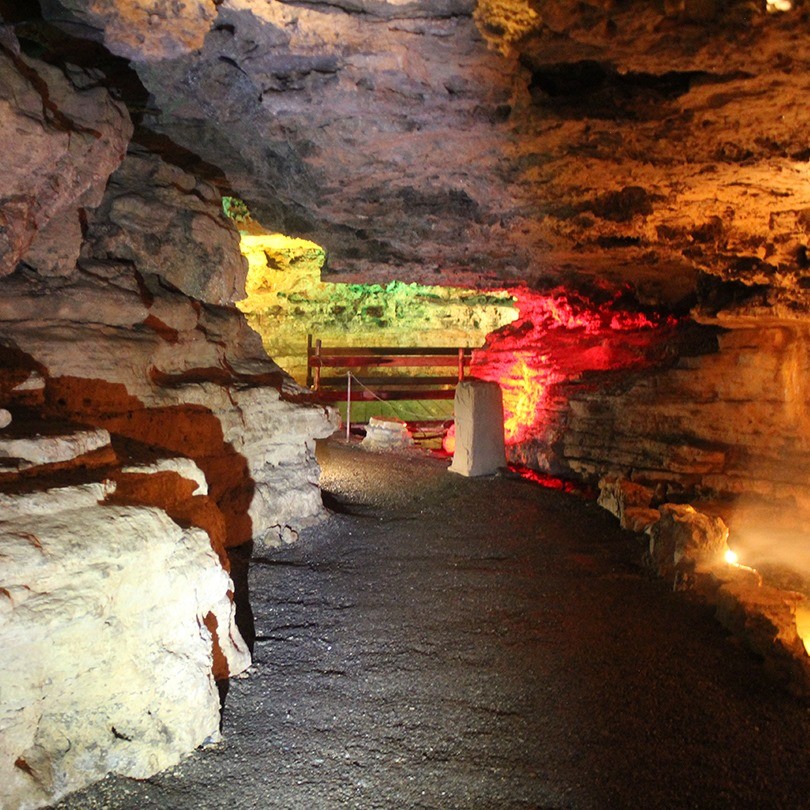 Stark Caverns offers two incredible tours. The General Tour and the Black-light Tour! The one-hour guided tours are given daily, year round. You will explore amazing geological formations, Native American artifacts and ancient bear beds. See Moonshiner's Dam, the Wishing Well and Stark Caverns own Grand Canyon. Learn about stalagmites, stalactites and fluorescent minerals while discovering an entirely new world underground.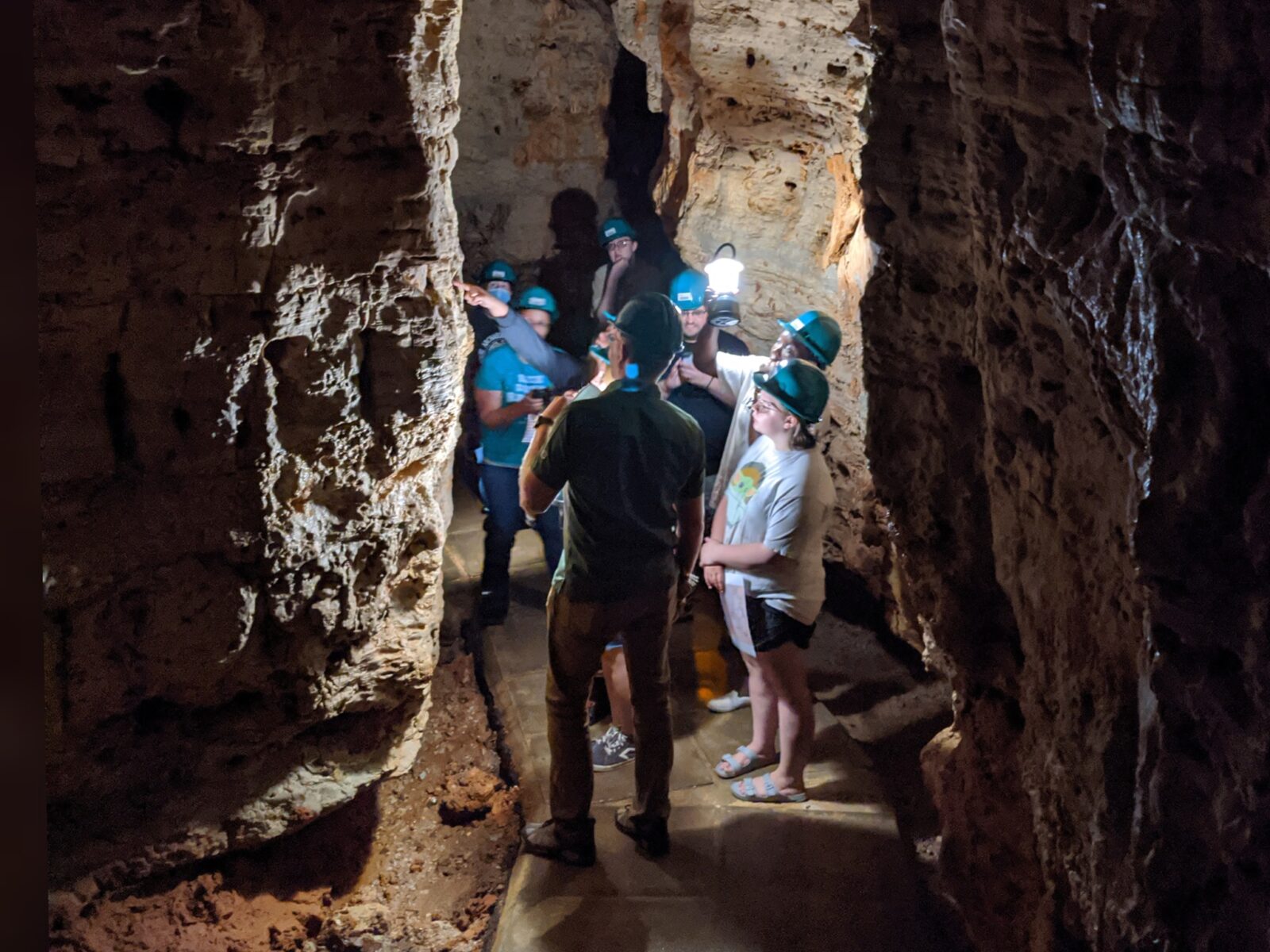 The Escape Room. As far as I could find, this is the only escape room within a cave in the United States! So this is a truly unique experience! Family legend says that Great Grandpappy made a fortune selling moonshine before he disappeared. You are all the family that he has left, and you've never seen anything to indicate this is true, until…. A letter has arrived from the far-off tropics. Great Grandpappy has has left you the secret to his success, the family recipe and tickets to the tropical location where it is legal to make moonshine. Never much of a trusting man, he didn't write the recipe down, but left clues hidden inside Stark Caverns where where he used to make his 'shine. Now you have 60-minutes to find the clues, solve the puzzles, and locate the recipe before the revenuers arrive. GOOD LUCK!!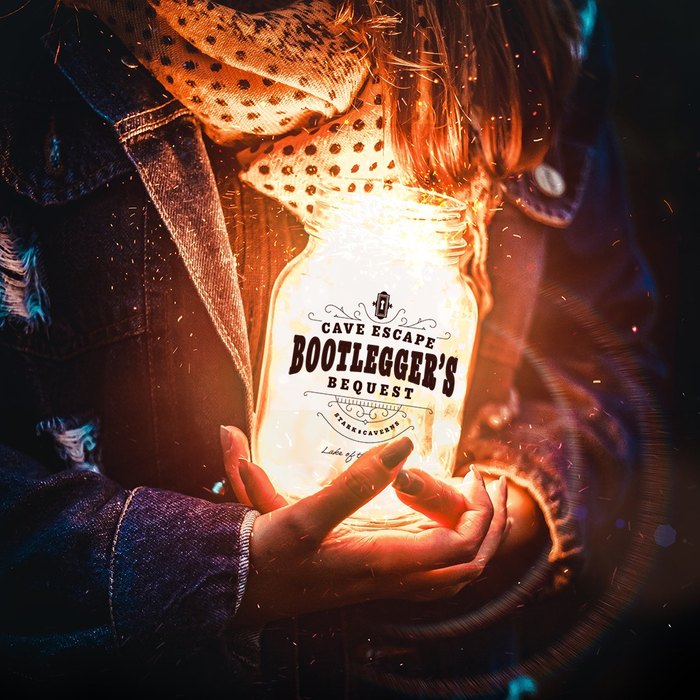 If that wasn't enough. the cave also has a wide variety of events throughout the year, including: The Sweetheart Black-light Tour which includes Chocolate tasting and Champagne! There is also a craft beer night, and a special Yoga In The Cave! To see the full calendar of events, click here.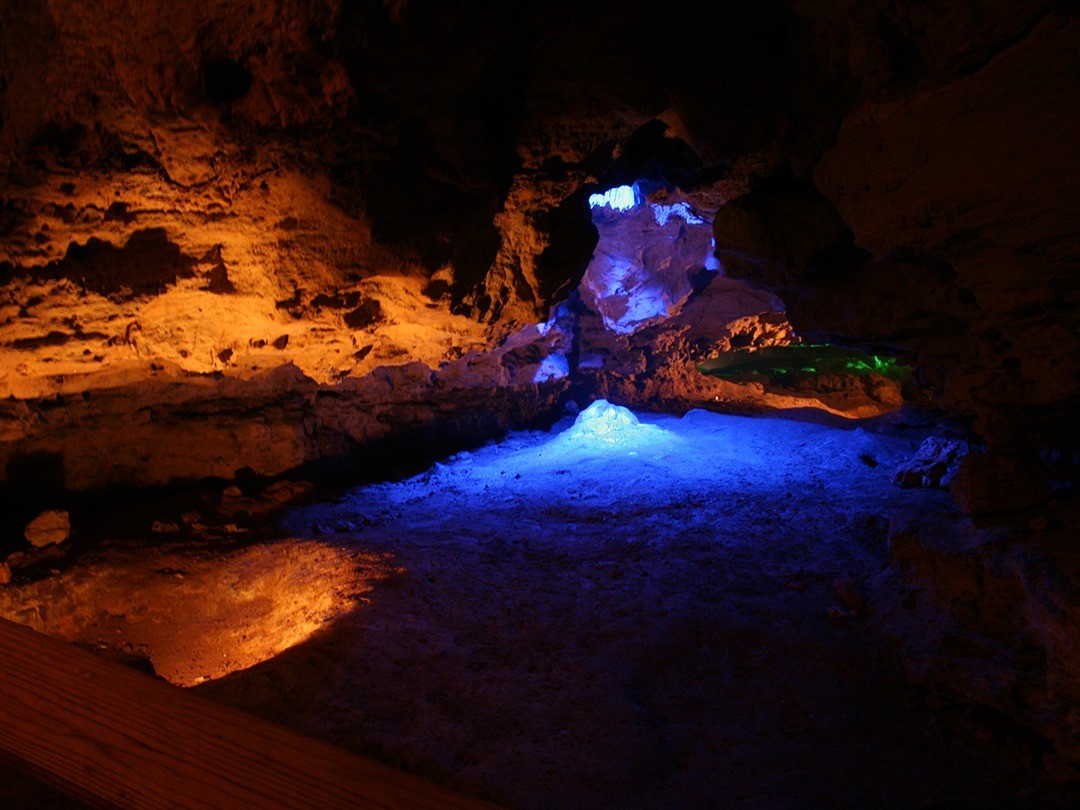 For nearby lodging , click here. For information, on Missouri's best parks and locations, click here. For a listing of the best family activities in Missouri, click here.