What makes Rickwood Caverns State Park unique is the massive cave that contains 260-million-year-old formations that were created by water and reveal evidence that the cave was carved from an ocean bed. If you're looking to cool off from the sweltering summer temperatures or warm up during those cold winter months, this underground wonder maintains a constant 58-62 degree temperature year round as you travel 175 feet beneath the earth.  Visit anytime of year to experience the wonder of Rickwood Caverns Cave Tours. Rickwood Caverns State Park is located at 370 Rickwood Park Rd, in Warrior, Alabama. For more information, click here.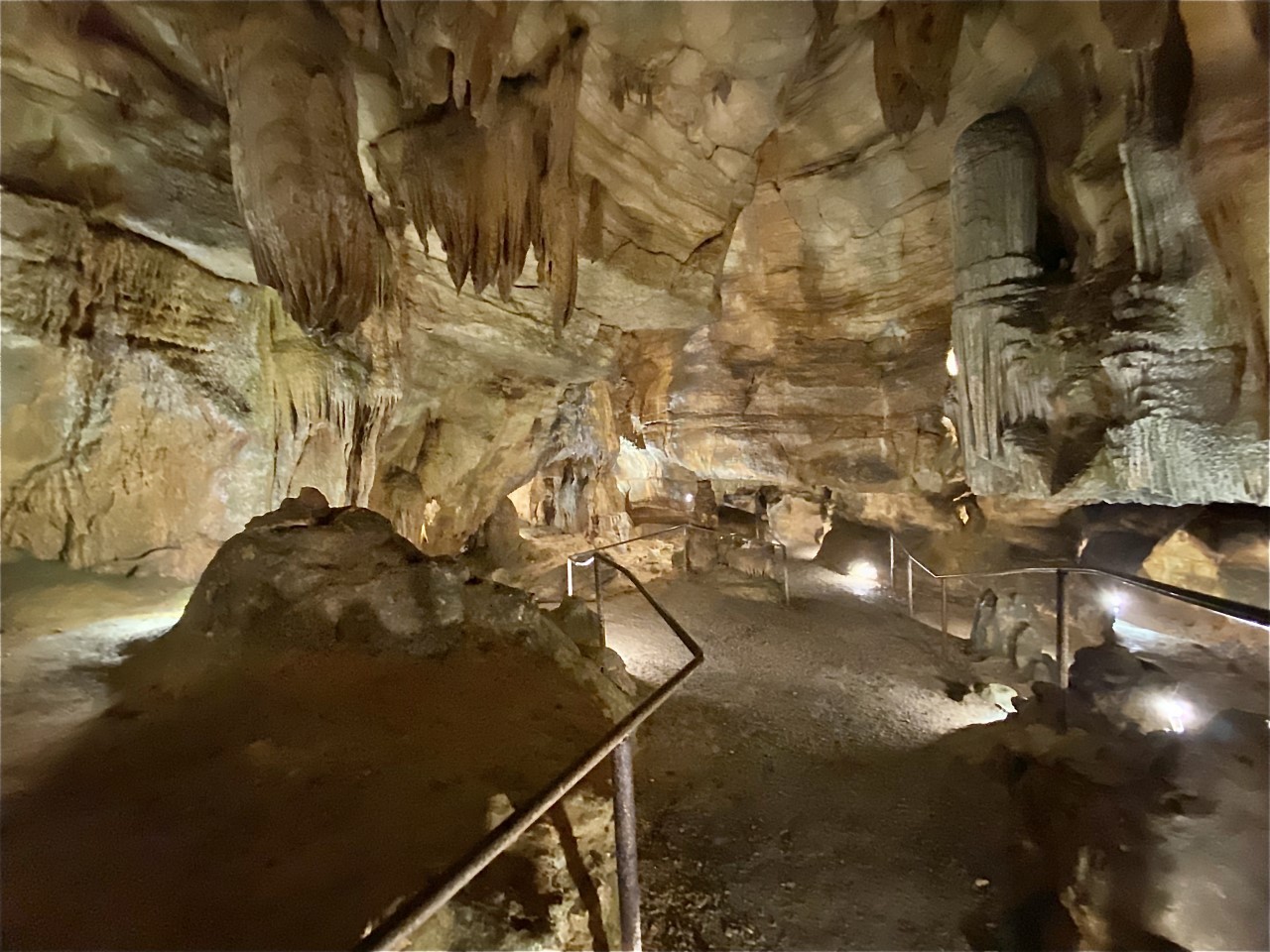 The main attraction is the guided cave tour. Rickwood Caverns State Park also offers a gift shop, picnicking, gemstone mining, camping, playground, and hiking the Fossil Mountain Hiking Trail, which got its name from the leaf and seashell imprints visible in some of the rocks. The park features an Olympic-size swimming pool, fed by chilly waters from the cave. There's also a kiddie pool.
There are numerous hiking trails throughout the park as well, including the Fossil Mountain Hiking Trail, the Picnic Loop Trail, the Moss Rock Connector Trail, and the Fitness Loop. Each trail varies in length and difficultly, to find more information on these trails, click here.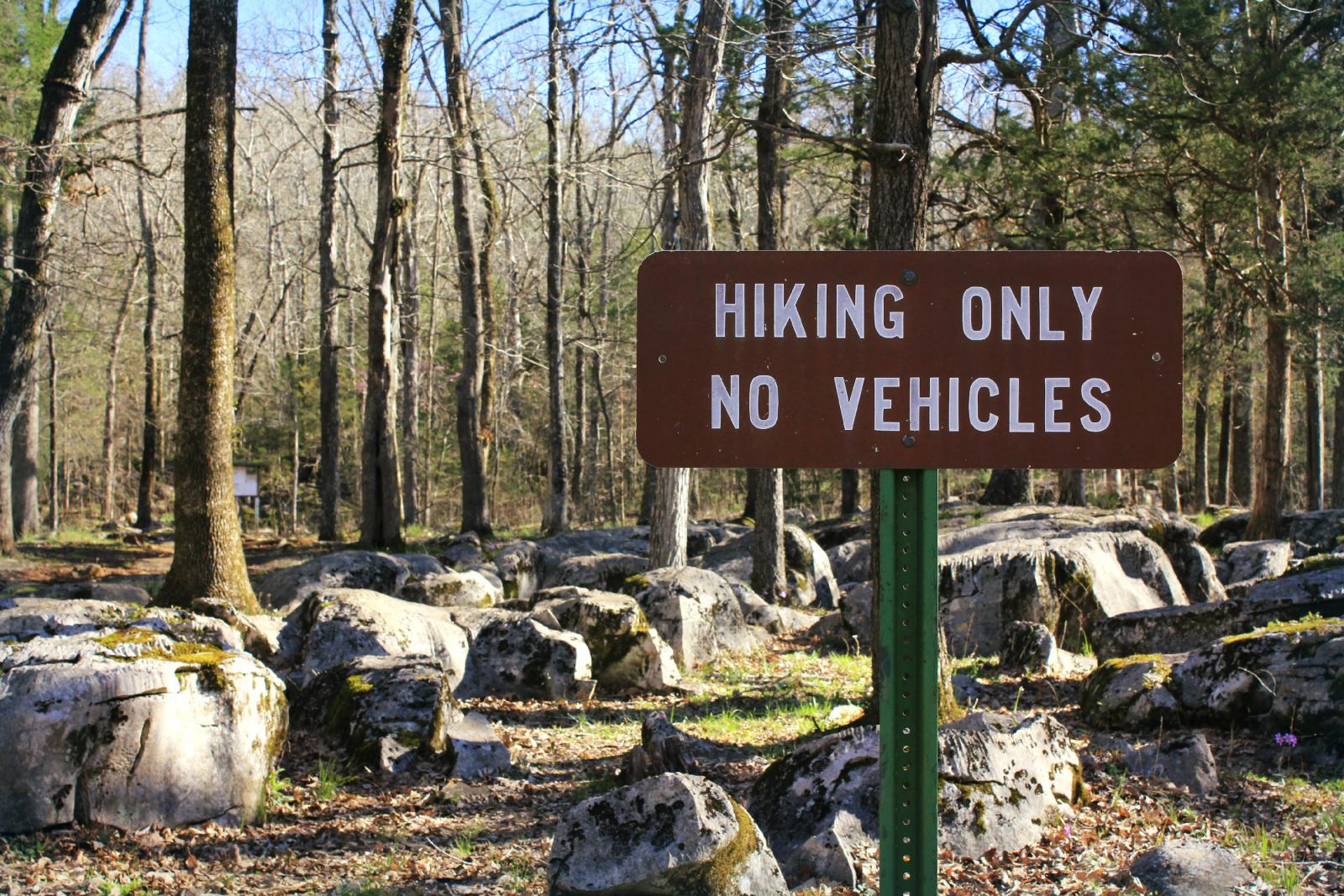 Accommodations for camping include 13 water and electric campsites, which are landscaped and can accommodate trailers and motor homes up to 40ft.  The sites have 50 or 30 amp. There are also 5 primitive sites for tents only. The campgrounds are patrolled 24 hours, and comfort facilities include restrooms and dump station. Rates vary by date, availability, and unit amenities.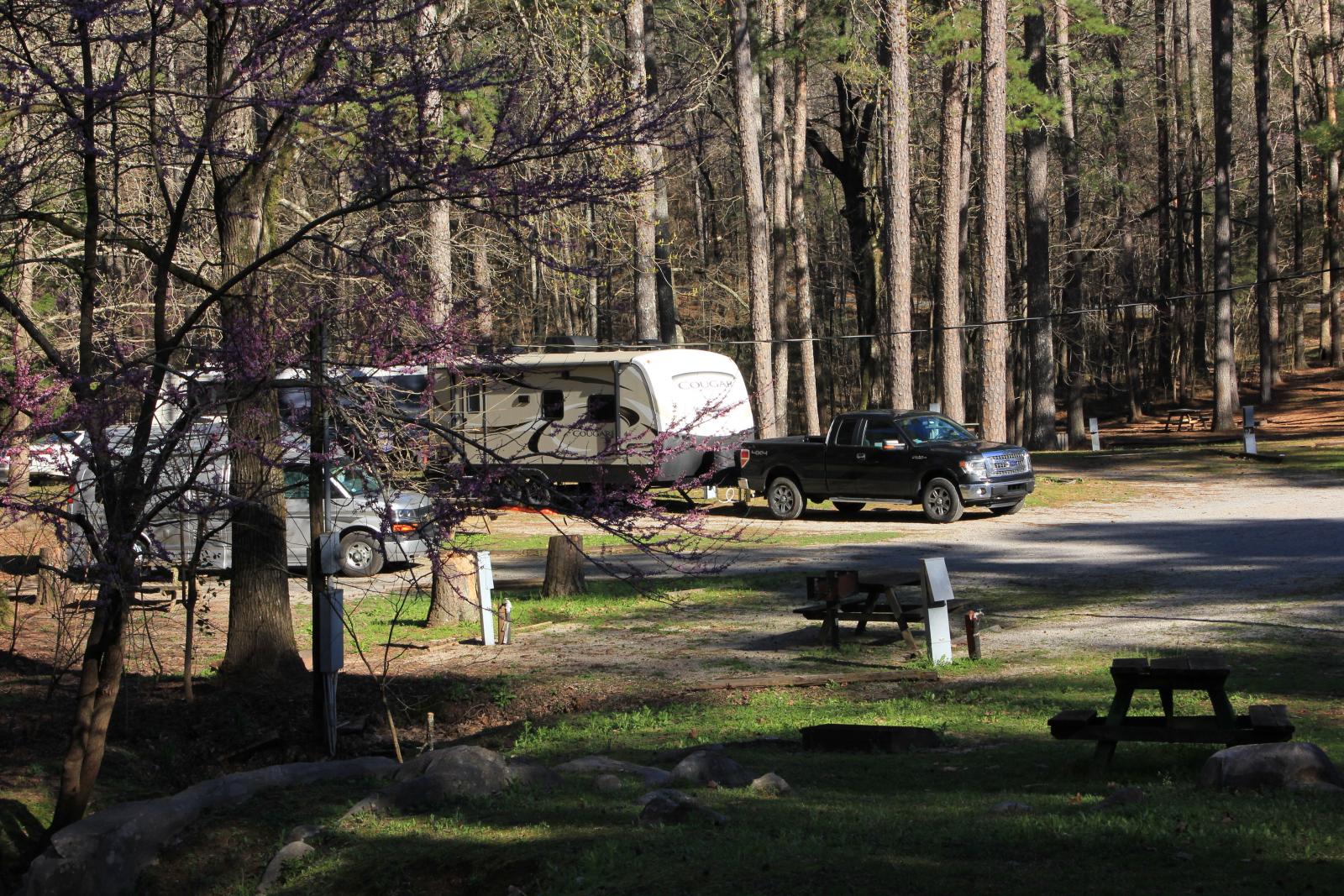 Rickwood Caverns State Park is located just a short drive from Bankhead National Forest, this park has one of the best swimming holes I have ever seen. To check out an article I wrote about the swimming hole, click here.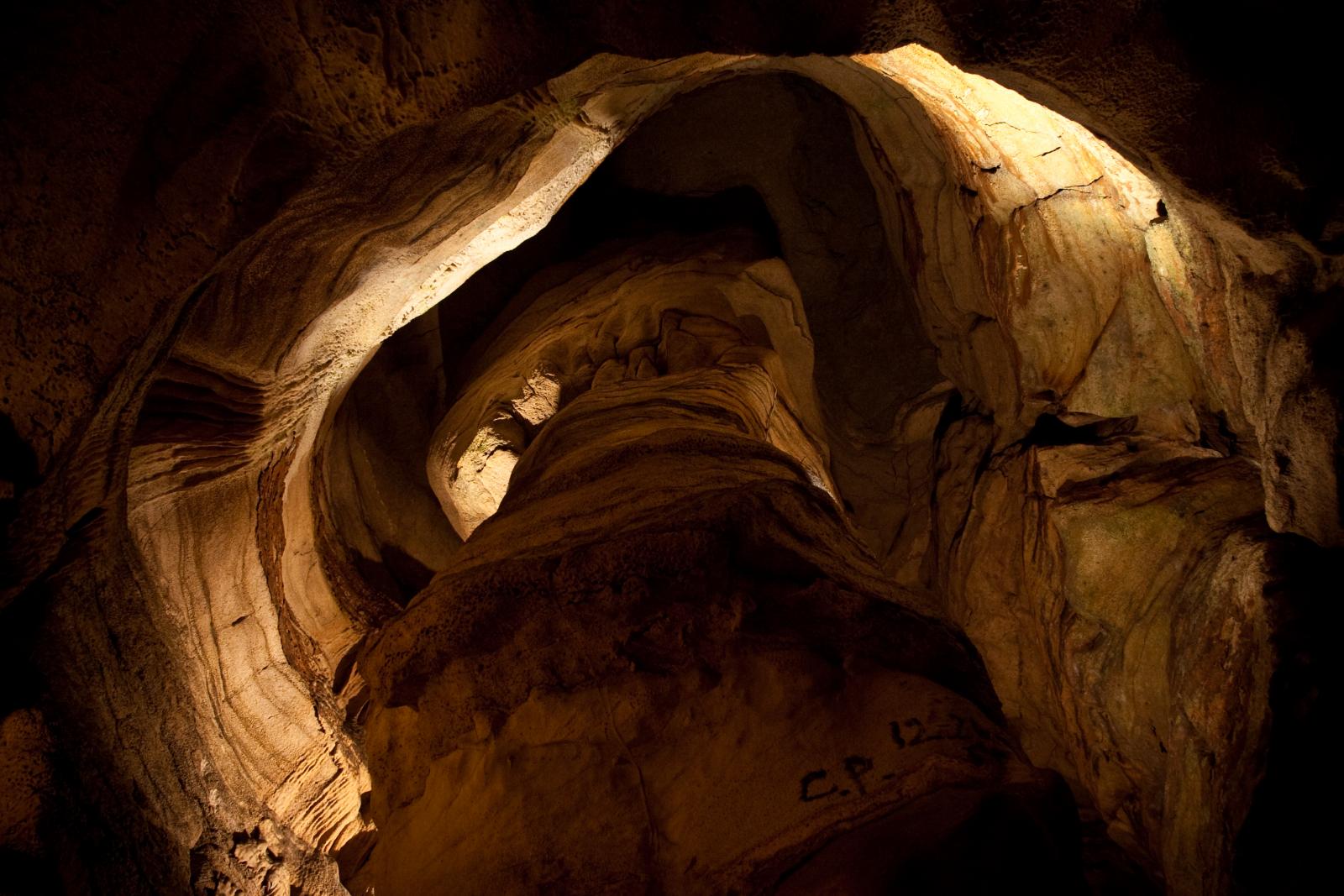 For nearby lodging and camping options, click here. For more great parks and amazing locations in the area, click here. For the best family activities, click here.