Cataract Falls is the largest waterfall by volume in the state of Indiana, and is an incredible sight to see any time of year! However during the winter months, this stunning waterfall takes on a whole new look. Cataract Falls is located at 2605 N. Cataract Road in Spencer, Indiana. For more information, click here.
Cataract Falls is made up of two separate falls situated on Mill Creek! The upper waterfall plunges 20 feet and the lower falls which is located about a mile downstream falls drops another 18 feet! The total drop of the creek is 86 feet!
A bridge was built at the upper falls in 1876 and was open to the public until 1988. In 1995 the Indiana Department of Natural Resources restored the Cataract Bridge
There is one nature trail about a half mile in length and is located between the two falls. While there isn't much room to hike, the area is a fun place to climb around and explore, and is also a popular place for photography enthusiasts. On the East side of the falls a few trails exist that have been made by the public.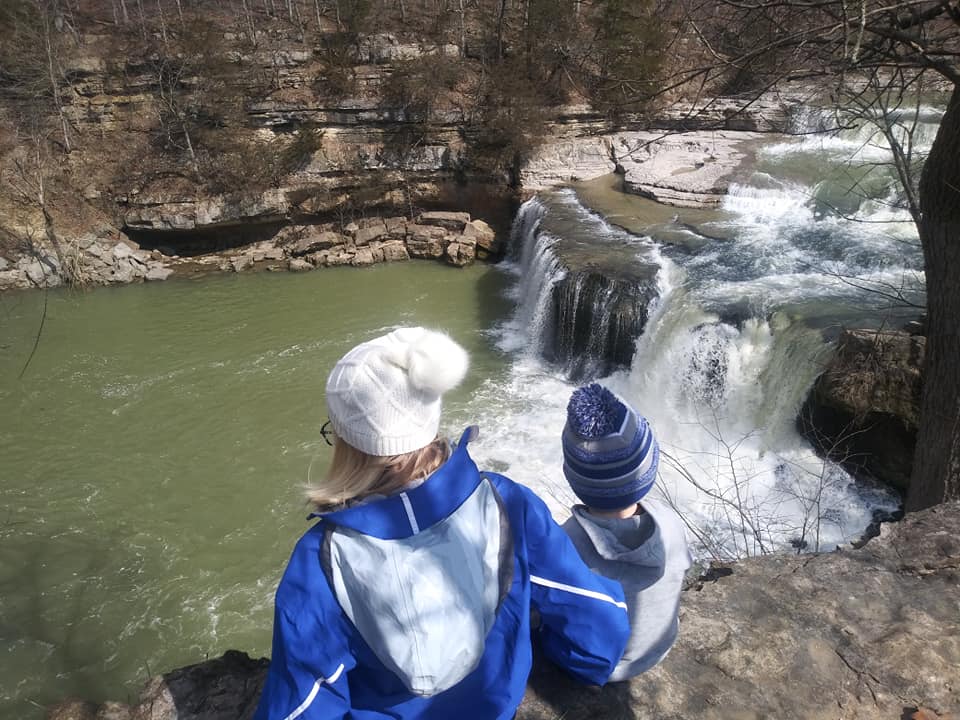 If you follow Mill Creek down from the lower falls you can reach Cagles Mill Lake. There are covered picnic areas at the upper and lower falls, along with restroom facilities! The park is open from sun-up til sundown.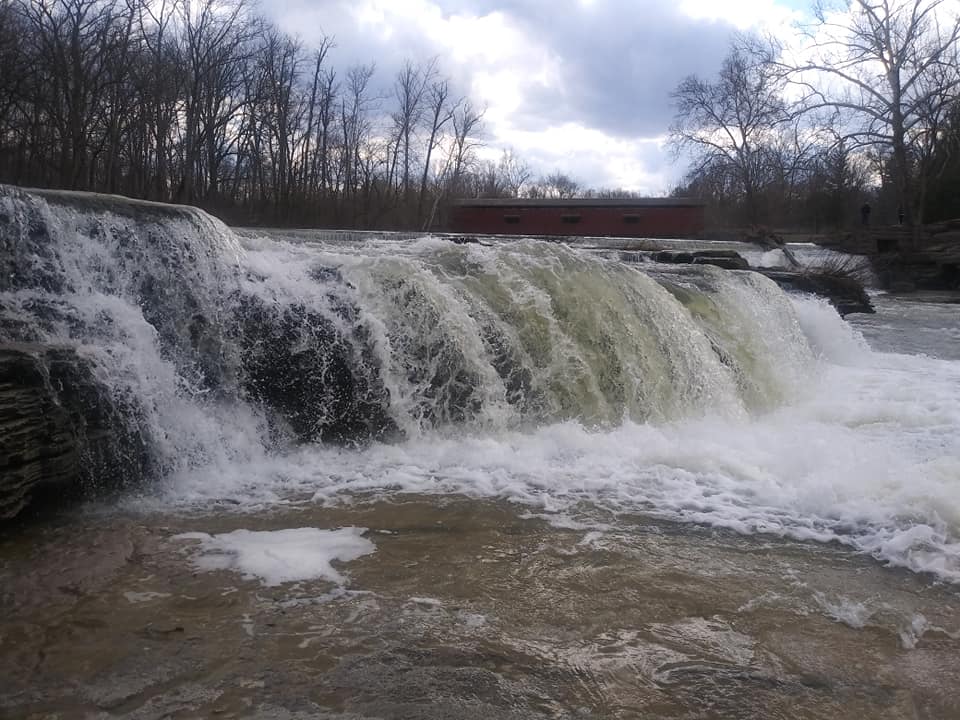 For more great locations to explore in Indiana, click here. If your looking for nearby lodging, click here. If you want a list of family activities in the area, click here.