Of all the vacation homes we have  covered on this page, The Shanty ranks right up there as one of my favorites! The Shanty is located in Pocahontas Arkansas, and sits 50 feet from the banks of the gorgeous 11 Point River. This unique property is park of Trukees Cabin and Canoe Rentals, and can be found at 7060 Hwy 62 West, in Pocahontas, Arkansas. For more information, click here.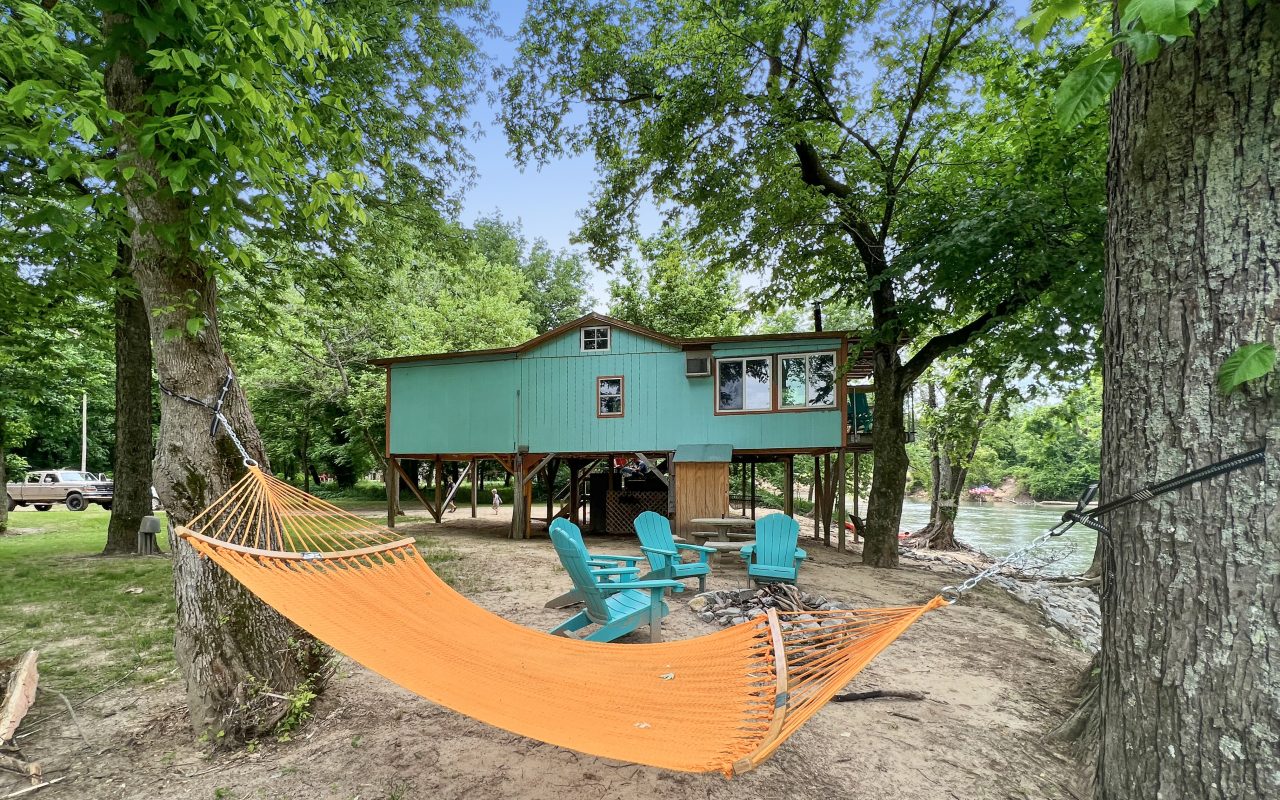 The Shanty is all about beach life, and even comes with its very own shaded sandy beach on the beautiful Eleven Point River! This unit is great for those who enjoy fishing, swimming, boating, & floating! Its also just a great place to relax next to the water!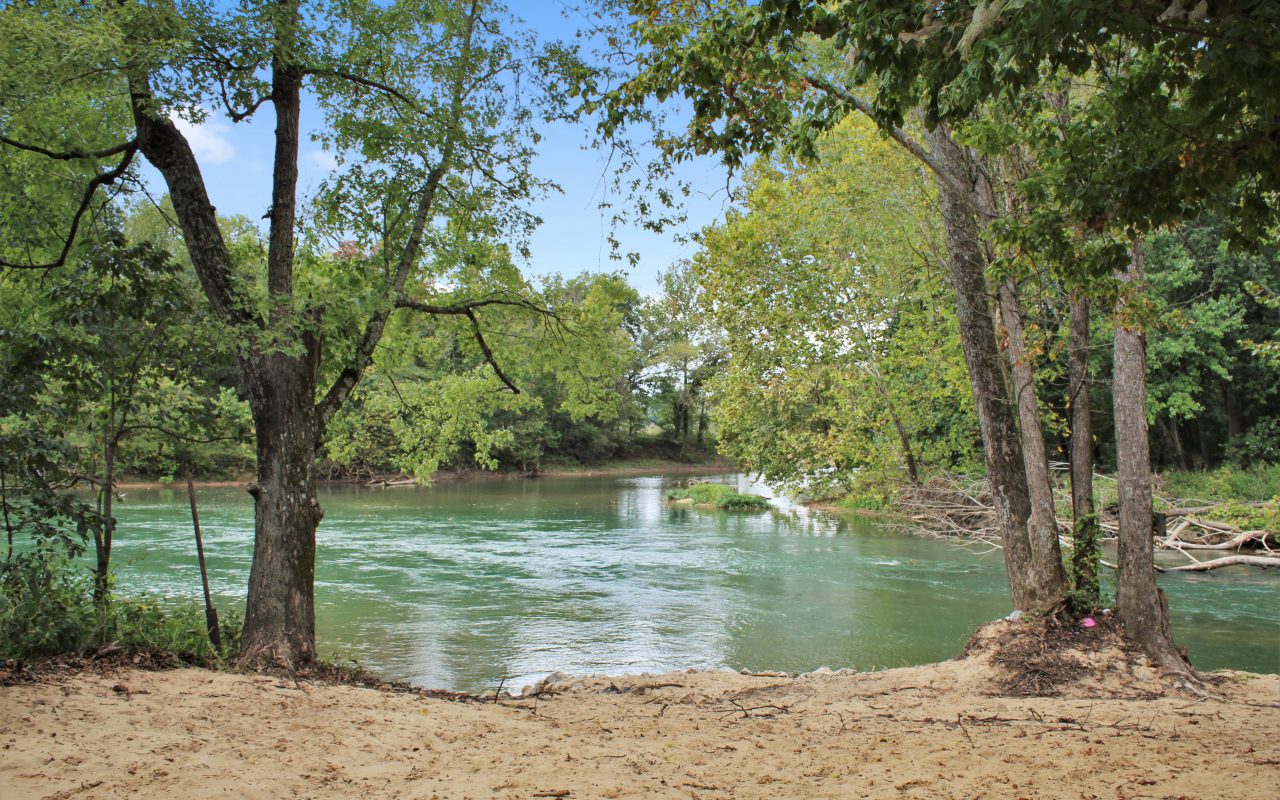 The Shanty is a very secluded & peaceful cabin offers a fully stocked & updated 1 bed, 1 full bath and 1 half bath adventurous getaway. The cabin has one queen bed and six single beds.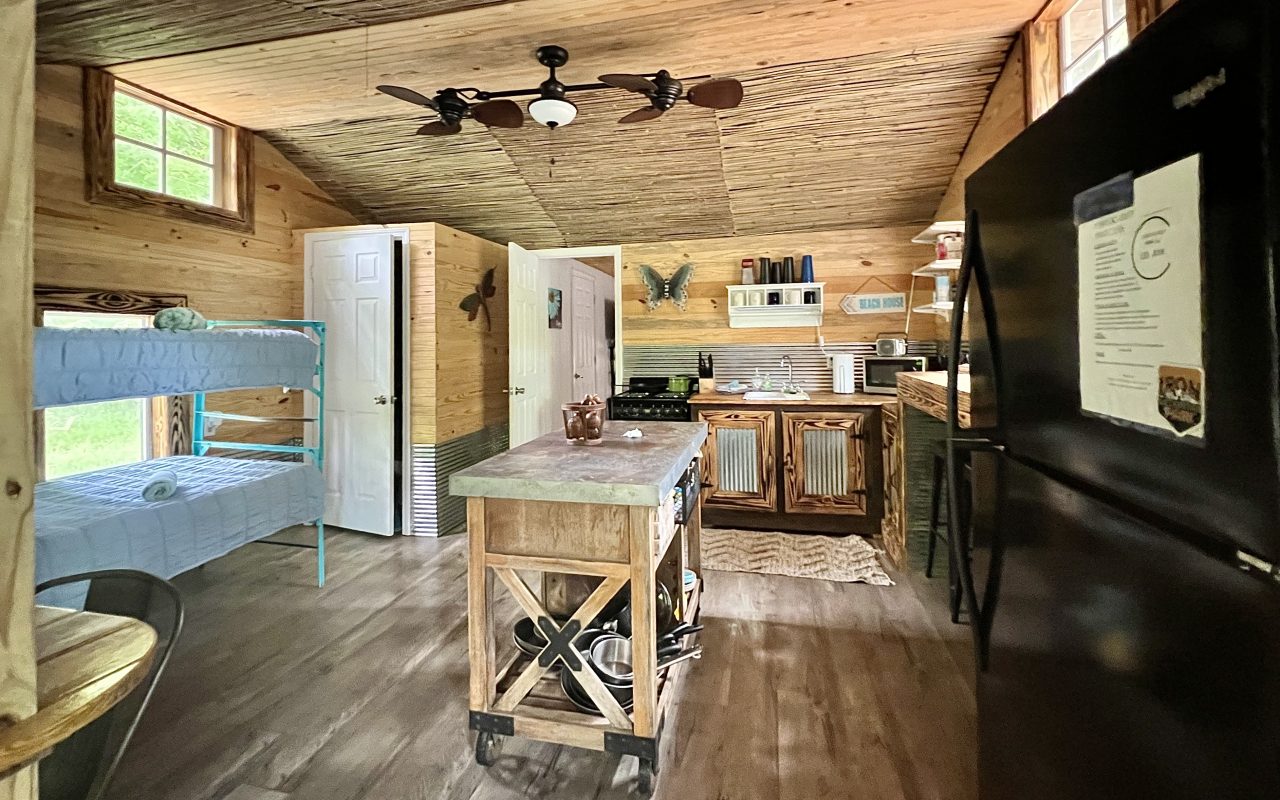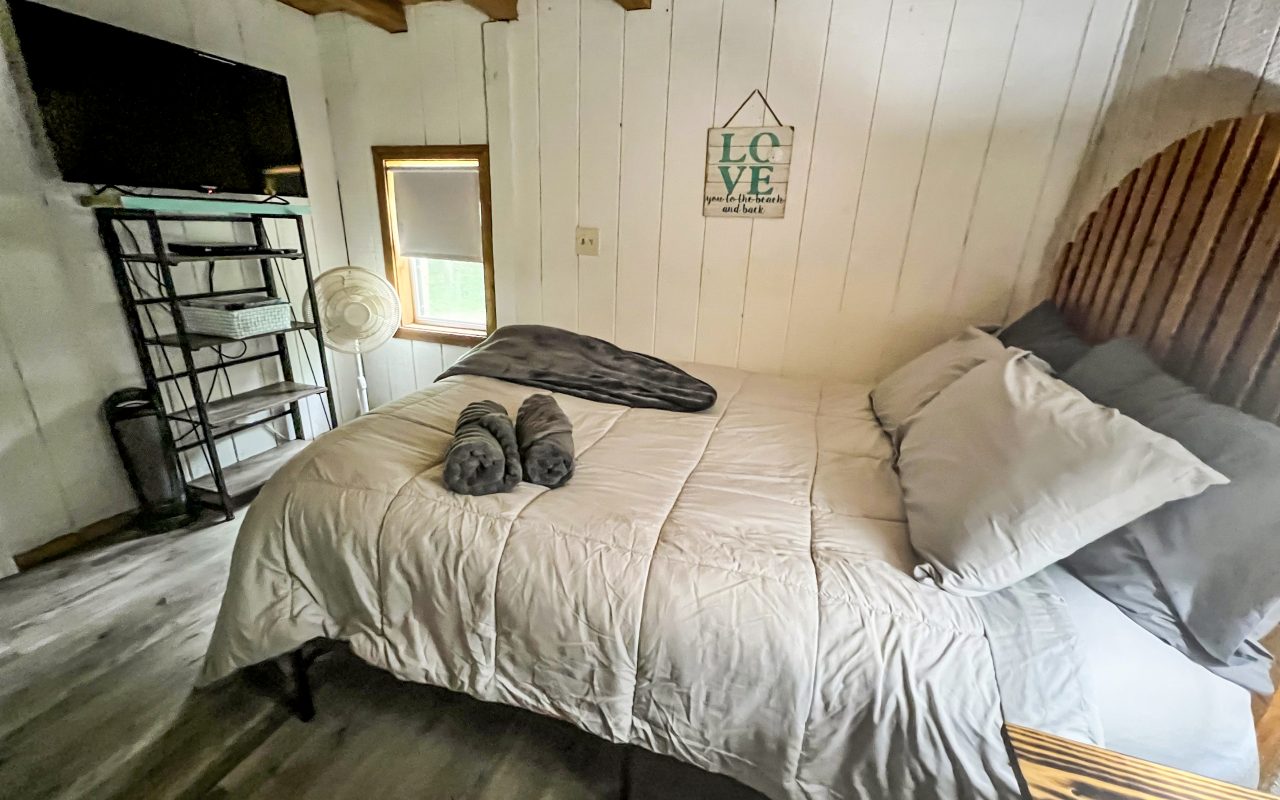 Outside The Shanty you can enjoy amazing views from the deck or hammock! There is even a rope swing, fire pit and a hanging bench you can relax on!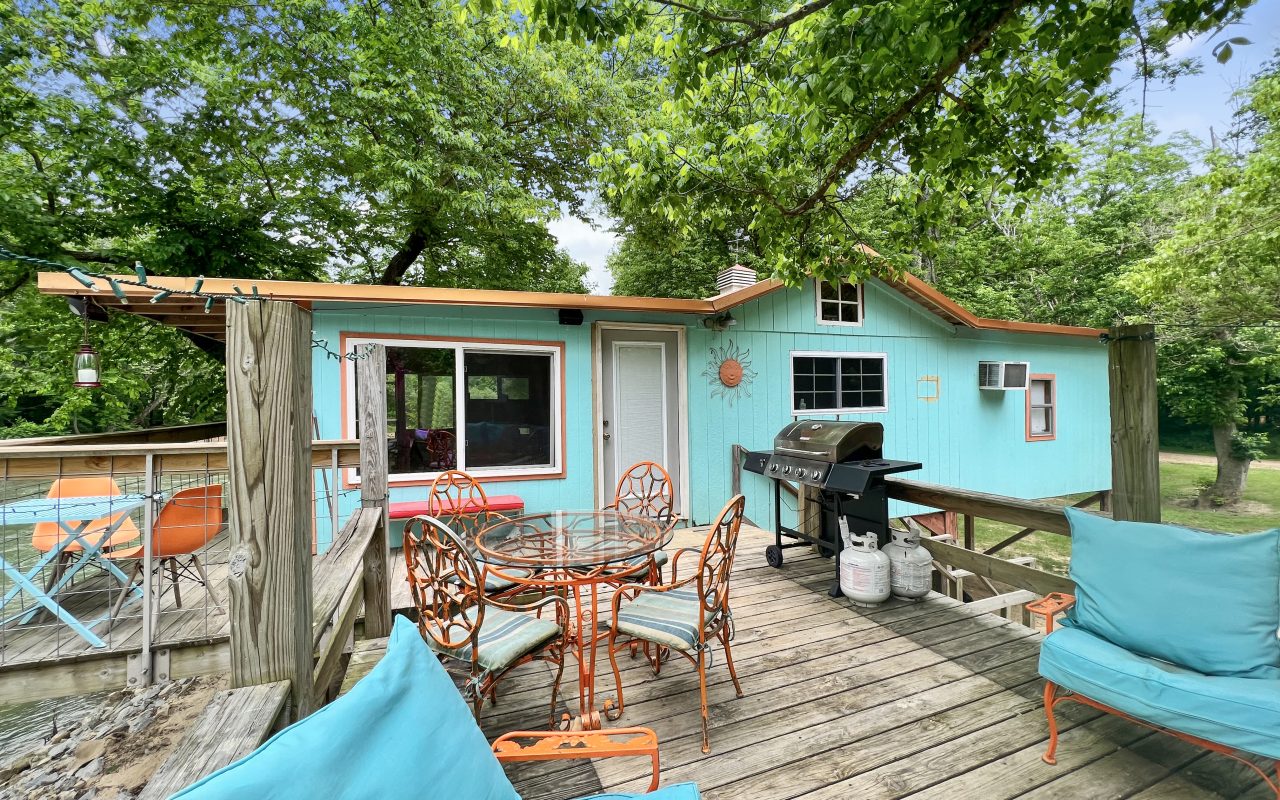 If that wasn't reason enough to visit, Trukees also offers an amazing float trip! Kayaking the 11 Point River is a bucket list worthy adventure in its own right. You will be hard pressed to find a cleaner, more pristine stretch of river! All float trips are custom planned so you end up right back at your site.The water flows clean, unpolluted and clear from springs in Missouri and Arkansas, maintaining an adequate flow for paddling year-round. The river is also packed with wildlife, wild horses, bald eagles and even wild boar have all been spotted in and around the river, Trust me this is one river you want to kayak, its really that good! Trukees has several different float trip options available, as well as numerous float vessels to choose from. Your options include tubes, rafts, canoes, kayaks, and more!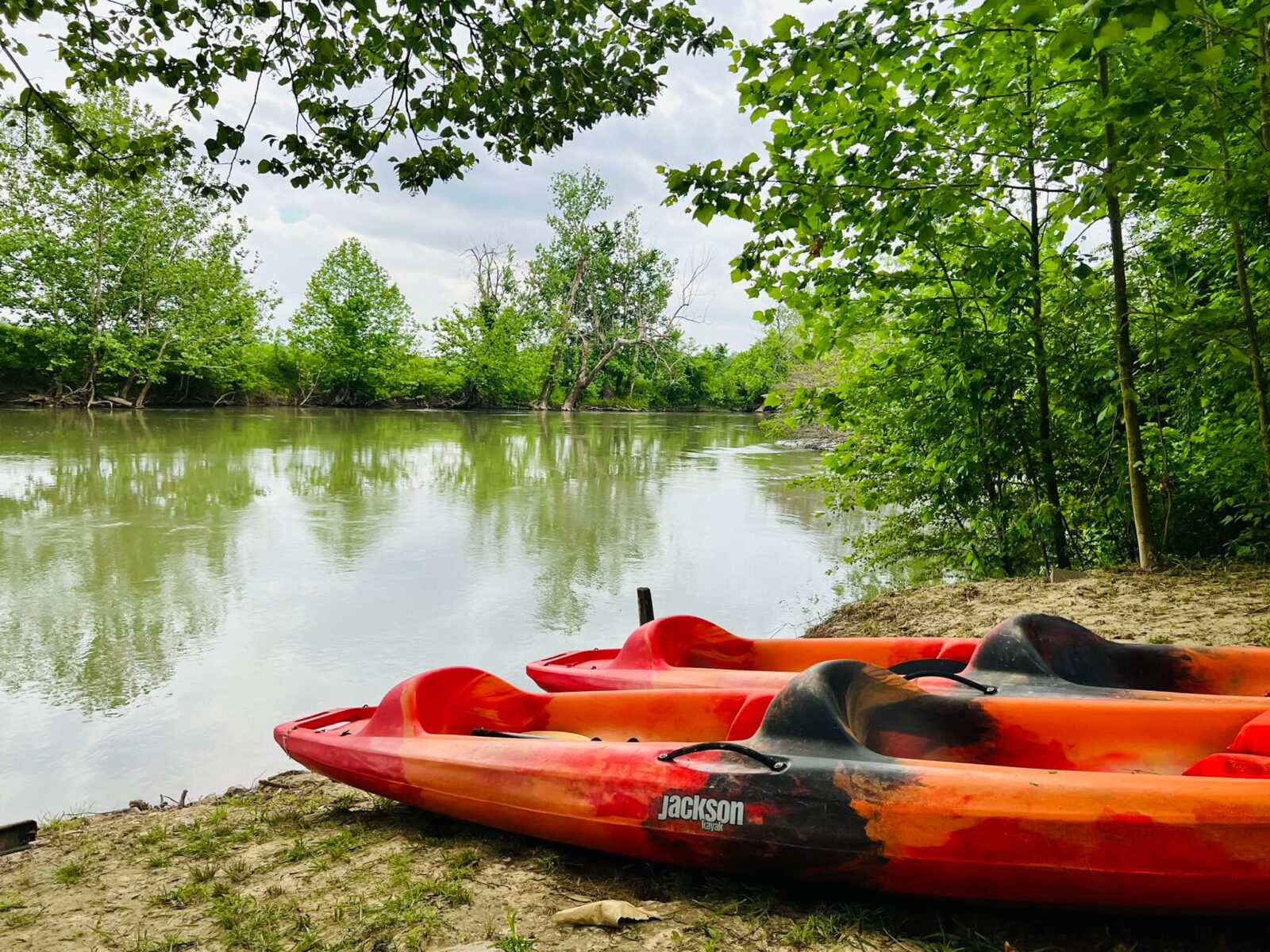 If your looking for a memorable experience, enjoying nature, The Shanty at Trukees Cabin and Canoe Rentals is just the place for you! At Trukees they have managed to combine 3 of my favorite things, An Incredible Adventure, Comfortable Lodging, and the Great Outdoors!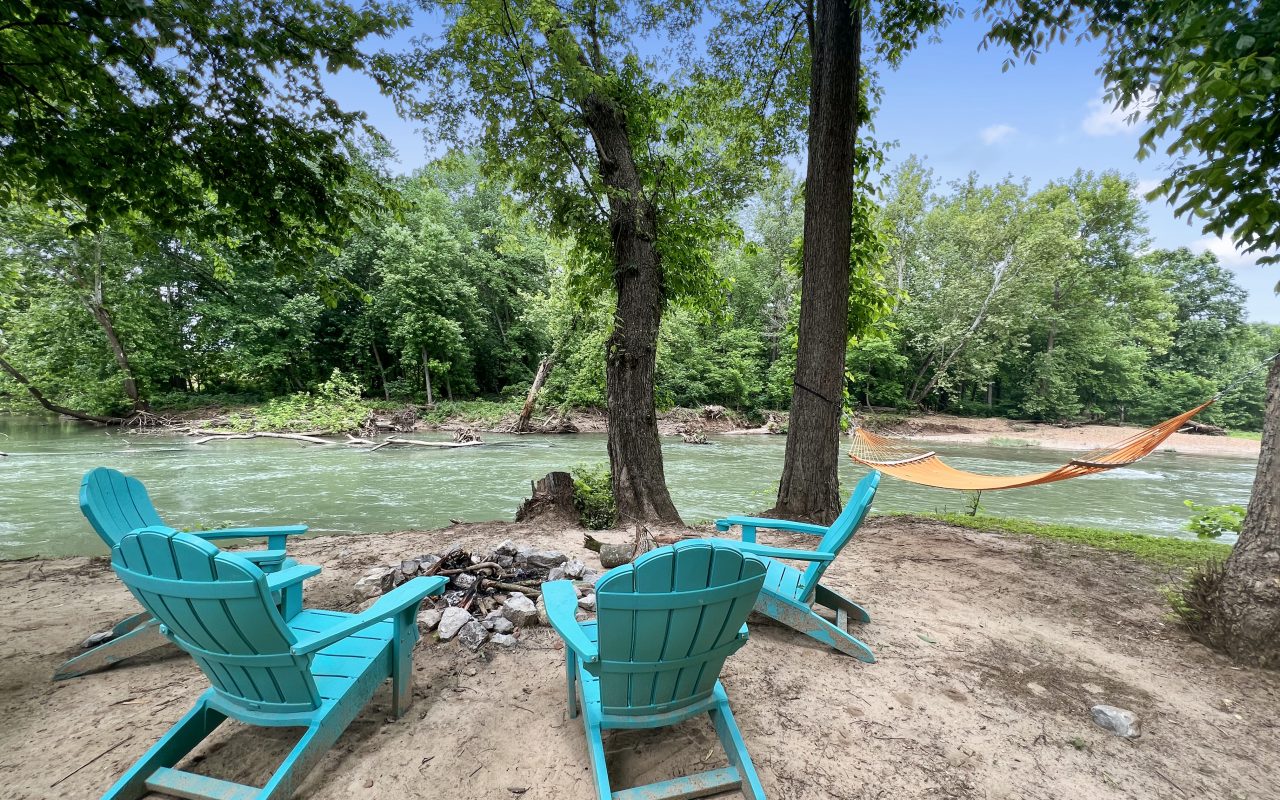 For a list of nearby family activities, click here. For a list of nearby parks and amazing locations, click here.