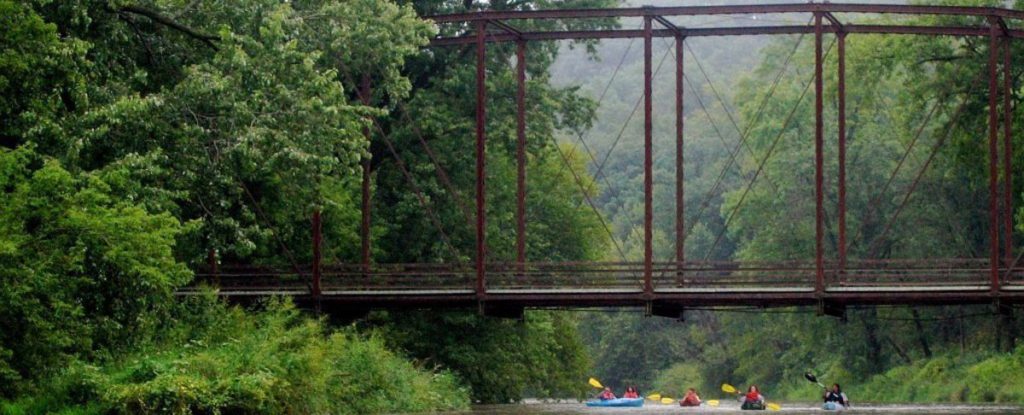 I first heard about the Upper Iowa River from an article in National Geographic Magazine.  This article listed canoeing the Upper Iowa River as one of the top 100 adventures in North America.  Upon reading this, I instantly found it hard to believe.  I have canoed in Iowa my whole life and never found anything to rank it as one of the best Adventures in North America.  However I had never canoed the Upper Iowa before.  I started researching and planning my trip in 2016.  Right away I noticed something very different about this area,  It just did not feel like Iowa.  This section of the state is made up of several smaller towns, and the landscape is unlike the rest of the state.  Decorah is the largest city in the area, but it even has a small town feel to it as well.  The city is packed full of adventure, with the ice cave, the fish hatchery, hiking trails and 3 waterfalls all with 20 minutes of each other.  Highlandville is also located nearby, and is surrounded with rolling hills packed with trees.  This small town has some of the nicest cabins I have ever seen, (Bear Creek Cabins) as well as the top 2 trout streams in the entire state!  Kendallville and Bluffton are also nearby and have several wild caves, tall bluffs, and miles after miles of trees.  There is so much to see and do in the area, I felt like I could spend an entire month exploring and still not see everything this area has to offer.  As awesome as this would be,  I came to explore the river not the land.
The Upper Iowa River runs for 156 miles, with the headwaters located in southeastern Minnesota, and continuing into Iowa and eventually flowing into the Mississippi.  The stretch of river from Granger Minnesota to Decorah Iowa is about 45 miles long, and offers some of the best scenery the Midwest has to offer.
We decided to spend the night in Bluffton, at a place called Chimney Rock Campground and Canoe Rental.  This campground was extremely hard to find and that deep in the backwoods, cell service, and GPS where unavailable.  Finally after stopping and asking for directions twice!  We managed to find the campground, way off the beaten path.  Knowing I was a writer, the owner quickly upgraded us from campsite to cabin, and even threw in a huge steak to cook on the grill.  (So far I'm very impressed!)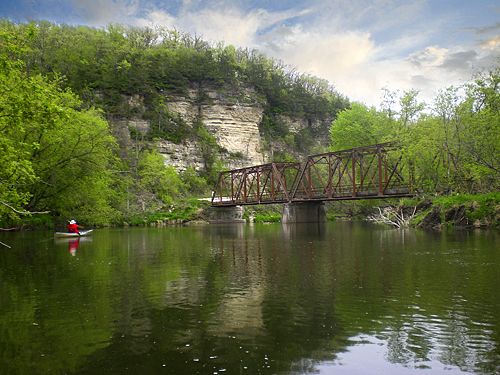 After giving me a key and a map, i followed a gravel road into the woods, that quickly turned to dirt, after a few more turns, I found our cabin.  As soon as I stepped out of the car I was blown away.  We where surrounded with wilderness and completely  alone.  Our back yard was gigantic, with at least 100 yards of wooded plain between our back porch and the river.  On the opposite bank was a huge 200 foot high limestone bluff overlooking the entire river valley.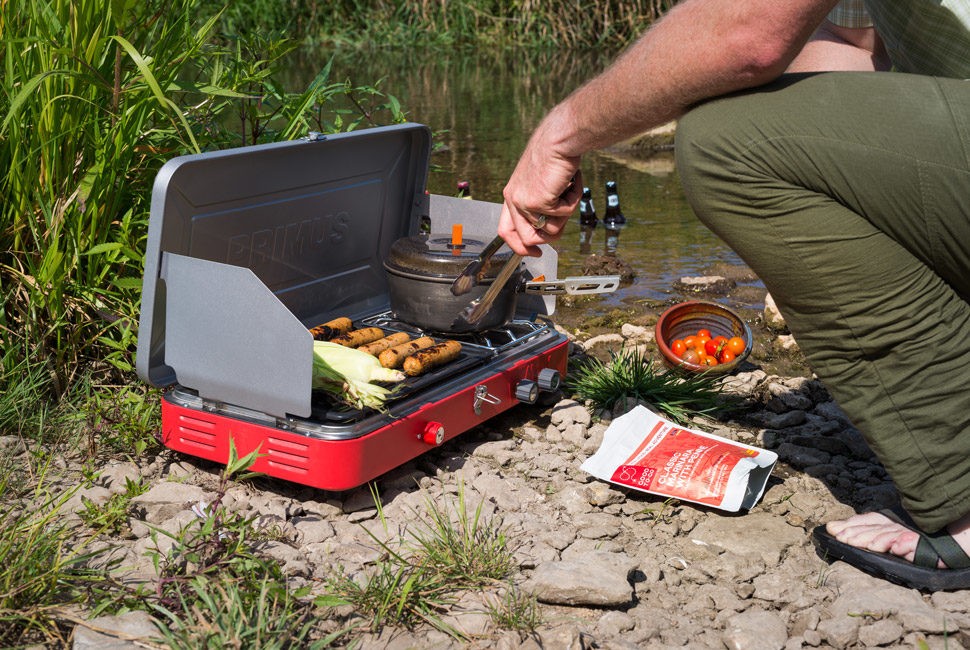 The next morning I woke up early and went outside and climbed into my hammock, it was still dark out, but laying there all alone starring into the night sky really helped me appreciate the moment.   In my fast paced world of adventure sometimes its hard to relax and really enjoy things.  To often I'm chasing my next adrenaline rush, and I miss out on the moment in front of me.  Well on this day I decided to live in the moment.  Watching the sunrise come up over the limestone bluffs was breathtaking and helped get me excited for the days upcoming adventure.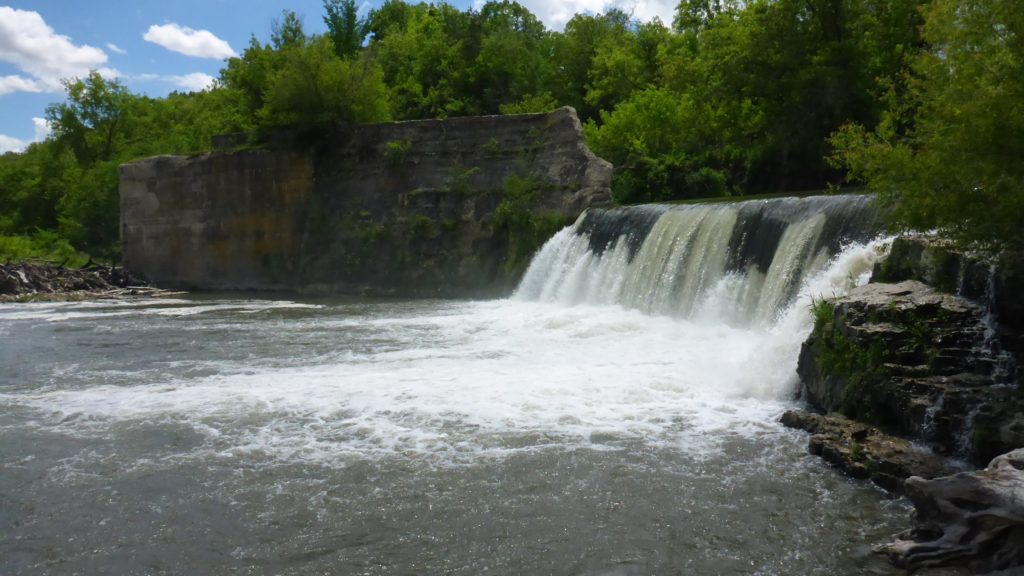 After packing everything up, the staff at Chimney Rock, took us up stream to the city of Granger.  Granger is a small town in southeastern Minnesota.  We dipped our canoes into the river and we were off.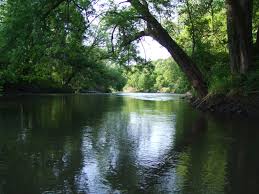 Day 1  The Upper Iowa River is a little different then most of the Iowa, and Illinois rivers i have canoed.  For starters it seems to be very cut off from the rest of the world.  You can paddle for miles without seeing any signs of life.  There are very few bridges crossing the river, and the ones you do see are seldom used.  The isolation you face on this river is part of what makes it so great.  This river seems to be running a little high for this time of year, and this has the current moving at a fast pace.   This makes the paddling easier but it also adds some hazard to our trip.  Every couple hundred yards we are running into mini-rapids, which adds excitement to our day but is also causing some concern.  As the river begins to calm we come around a corner and all of a sudden the river is lined with towering 200-300 foot high bluffs creating a majestic river corridor.   We spot a deer drinking from the river, and a bald eagle flying high above.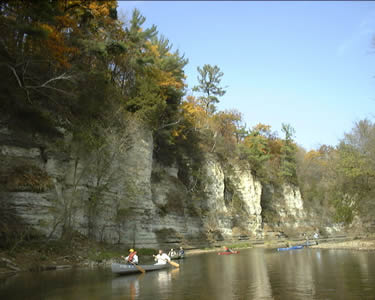 We spent the night at Kendallville Park, which is a public campground just south of the Minnesota border.  We had to pack light so instead of tents, we spent the night in hammocks.  For me, sleeping in a hammock not only feels great on my back, but there is just something about sleeping under the stars that makes for an unforgettable night.  After a hearty dinner we spent the night, sitting around the campfire under a nearly full-moon well into the early morning hours.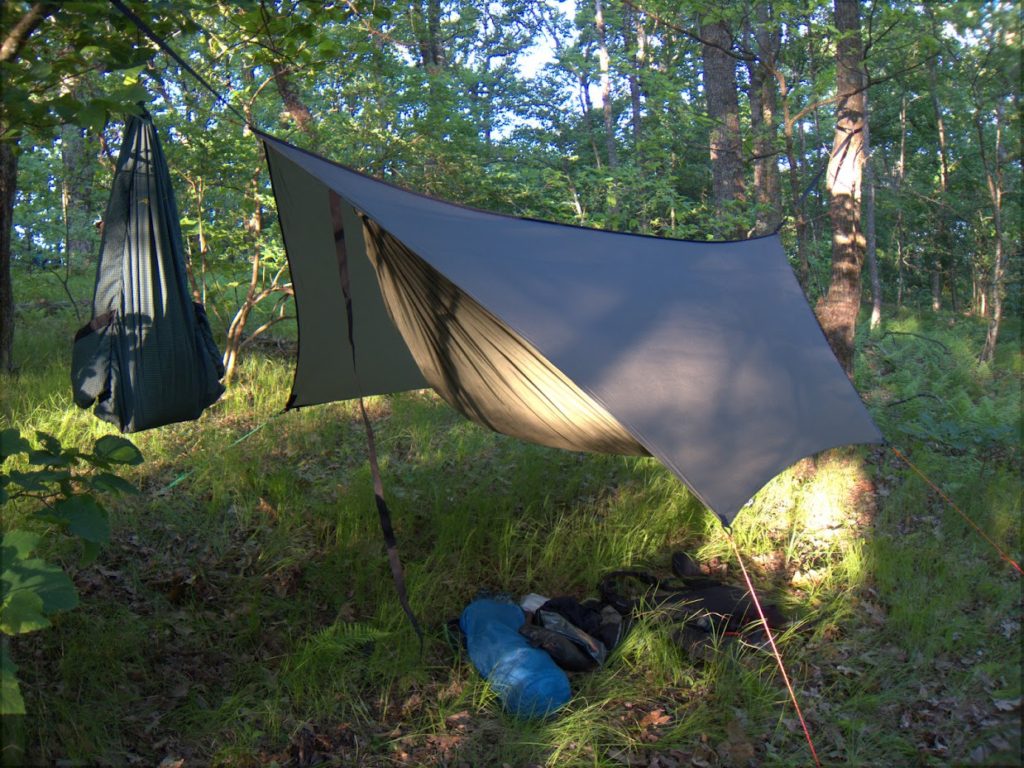 Day 2  We shipped out a little later then we had planned, but getting some rest was just as important as getting an early start.  I woke up a little sore this morning after a long day of sitting in a canoe paddling.  Today we are planning on paddling another 15 miles to take us back to Chimney Rock, where we spent our first night.  Our days travels took us past an old bridge, that looked to be falling apart a bit, we also past several trees that had fallen down into the water.  Hitting some rapids we lost control of our canoe and ended up pinned against a tree flipping our canoe over into the water.   After chasing down all our gear, we managed to find a sand bar and flip the canoe over.  Right away we noticed, we had lost 2 smart phones and a camera, but more importantly I had lost all my photos.  Luckily everything else was safe inside my water proof pack.  We pulled into camp around 6 pm,  and decided to hang our hammocks up next to the river.  I layed down around 9 pm  and woke up around 7 am but it felt like I had just closed my eyes.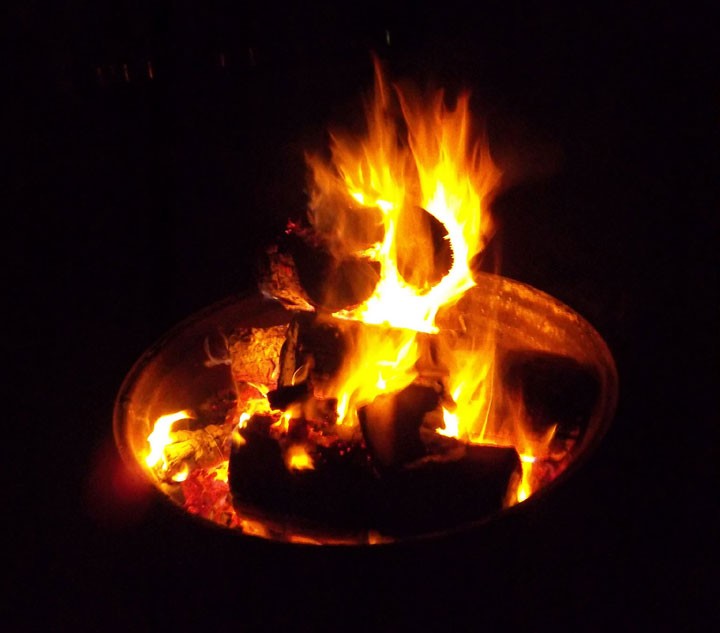 Day 3  We started our third and final day feeling a little sluggish.  I was sore from all the time spent bent over sitting in a canoe.  I was annoyed that I had lost my camera.  I was ready for the trip to be over.  About a half hour in we passed a campground, someone was cooking breakfast,  Good Morning I yelled towards shore.  You hungry?  Someone yelled back.   Now I have a firm policy I always follow when meeting strangers in the woods, be friendly, and never ever turn down food.  We pulled onto the bank, and enjoyed a nice breakfast of bacon, eggs and hot dogs.  Not a bad way to start the day.  After this my mood had changed and I was again enjoying the trip.  After another long day we finally made our way to Malanaphy Springs,  the springs is a beautiful state preserve located just north of Decorah.  We decided to pull our canoe over to shore and do some exploring.  We followed the water trail up a short but very steep bluff, upon reaching the top we found a cave where the water was pouring from.  Climbing the bluff we had worked up quite a thirst so we cupped our hands and  took a taste of the natural spring water.  It was so cool and refreshing.  After making our way back down to the canoe we spent another hour splashing around underneath the water fall.  This was a perfect ending to our 3 day adventure.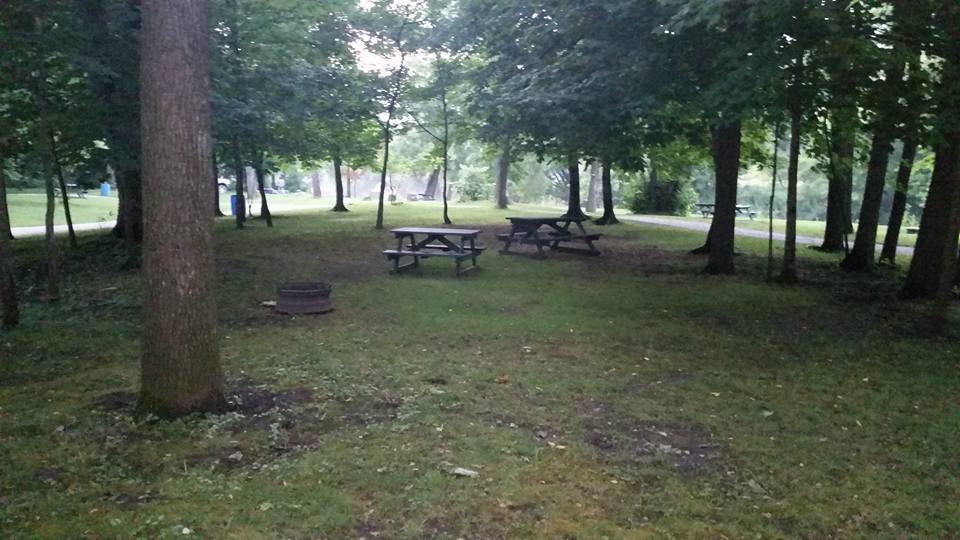 Several things came together perfectly to make this float so special.  For one the weather was perfect for late July.  The scenery in northern Iowa and along the Upper Iowa River makes you feel like your somewhere much more exotic.  The current and rapids we faced also helped in turning the adrenaline dial up compared to other rivers in Iowa.  But more then anything, the trip was special because of who I was sharing it with.  My daughter is 13 and this was her first overnight canoe trip, and she really seemed to love it.  For us spending the weekend in the woods is an every weekend occurrence.  But somehow this was different.   I walk away from this trip convinced that canoeing the Upper Iowa River, deserves its place as one of the top 100 adventures in North America.
A special thank you to Chimney Rock Campground and Canoe Rental,  this place is one of the most beautiful campgrounds in the Midwest, and the staff went out of there way to make sure we would have an unforgettable experience.  While we where in Northern Iowa we also took a visit to Bear Creek Cabins, and The Niagara Cave, in Harmony Minnesota.  Both locations where outstanding,  Niagara Cave was one of the most beautiful caves I have ever visited, and  Bear Creek Cabins is also a very special location.  Do yourself a favor and take a visit to Northern Iowa and most importantly canoe the Upper Iowa River.  This is a trip you will remember for years to come.
As mentioned in the article my camera was destroyed, so some of the pictures used in this article were supplied by Chimney Rocks Campground and Canoe Rental.