Elephant Rock State Park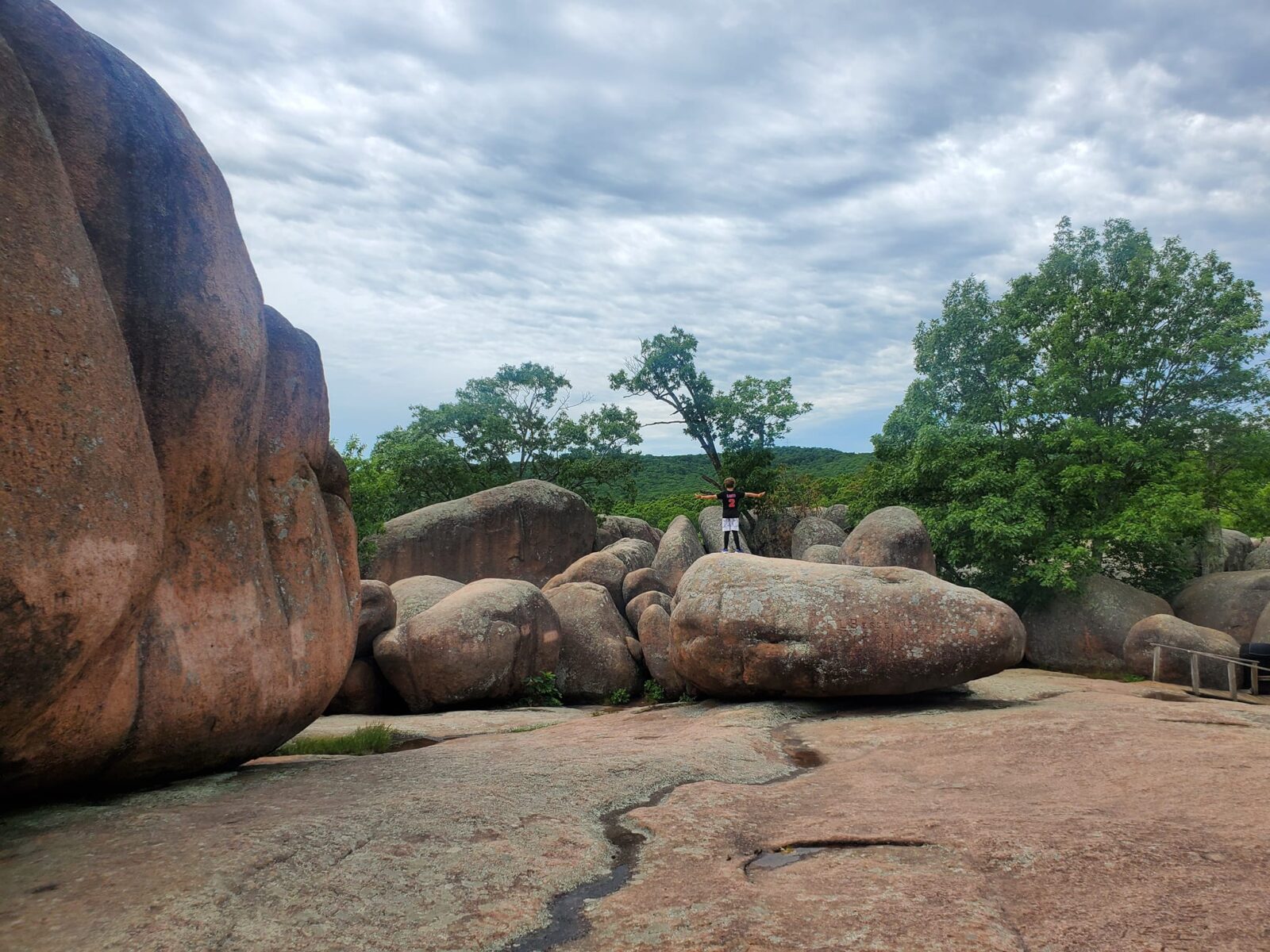 The southeastern corner of Missouri, is a perfect destination for outdoor lovers and nature enthusiasts alike. Nowhere is this more true than at Elephant Rocks State Park in Belleview, Missouri. Elephant Rocks is a fairly small State Park with only about 150 acres to explore. However, there is so much to see and do you could spend an entire day hiking, climbing, and playing within the park. A favorite attraction in the park are the Elephant Rocks for which the park is named after. The Elephant Rocks are a series of boulders that look just like elephants lined up in a circus train. Visitors to Elephant Rocks State Park can easily view the granite boulders from the one-mile Braille Trail, designed to accommodate people with visual or physical disabilities. The trail passes by a quarry pond, which supports a variety of animal life and offers breathtaking views. For more information, click here.
Ha Ha Tonka State Park
Ha Ha Tonka State Park is one of the most amazing state parks you will find in the Midwest.  The park rests on more than 3,700 acres of rough, hilly, Ozark terrain.  Ha Ha Tonka is a popular destination for hikers looking to enjoy the 15 miles of pristine hiking trails.  The park is easy to navigate with a series of trails and boardwalks. The park has been referred to as a geological wonderland, with sinkholes, caves, a natural bridge, and one of the largest natural springs in the state, it's easy to see why. One of the park's most popular attractions is the ruins of a turn of the century stone castle. Ha Ha Tonka is located at 1491 Missouri D, in Camdenton, Missouri. For more information, click here.
Roaring River State Park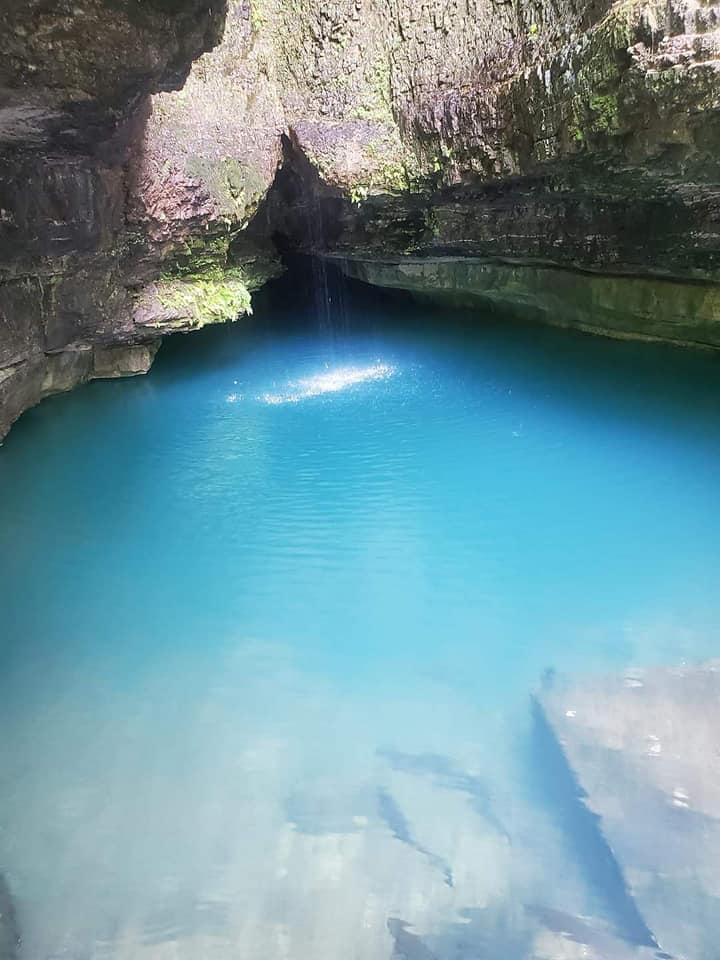 The Roaring River at Roaring River State Park in Barry County is a wildly popular spot for outdoor recreation. The gorgeous river is nearly opaque blue in places, and in other spots the water is so clear you can easily see the scores of giant trout swimming past.  This is a great spot for hiking, camping, fly fishing, and sight seeing. The gorgeous blue spring is more than 220 feet in depth.  An average of 20 million gallons of water are fed into the Roaring River every single day by this incredible spring. Roaring River State Park is located at 12716 Farm Rd 2239, in Cassville, Missouri. For more information, click here.
Johnson's Shut Ins State Park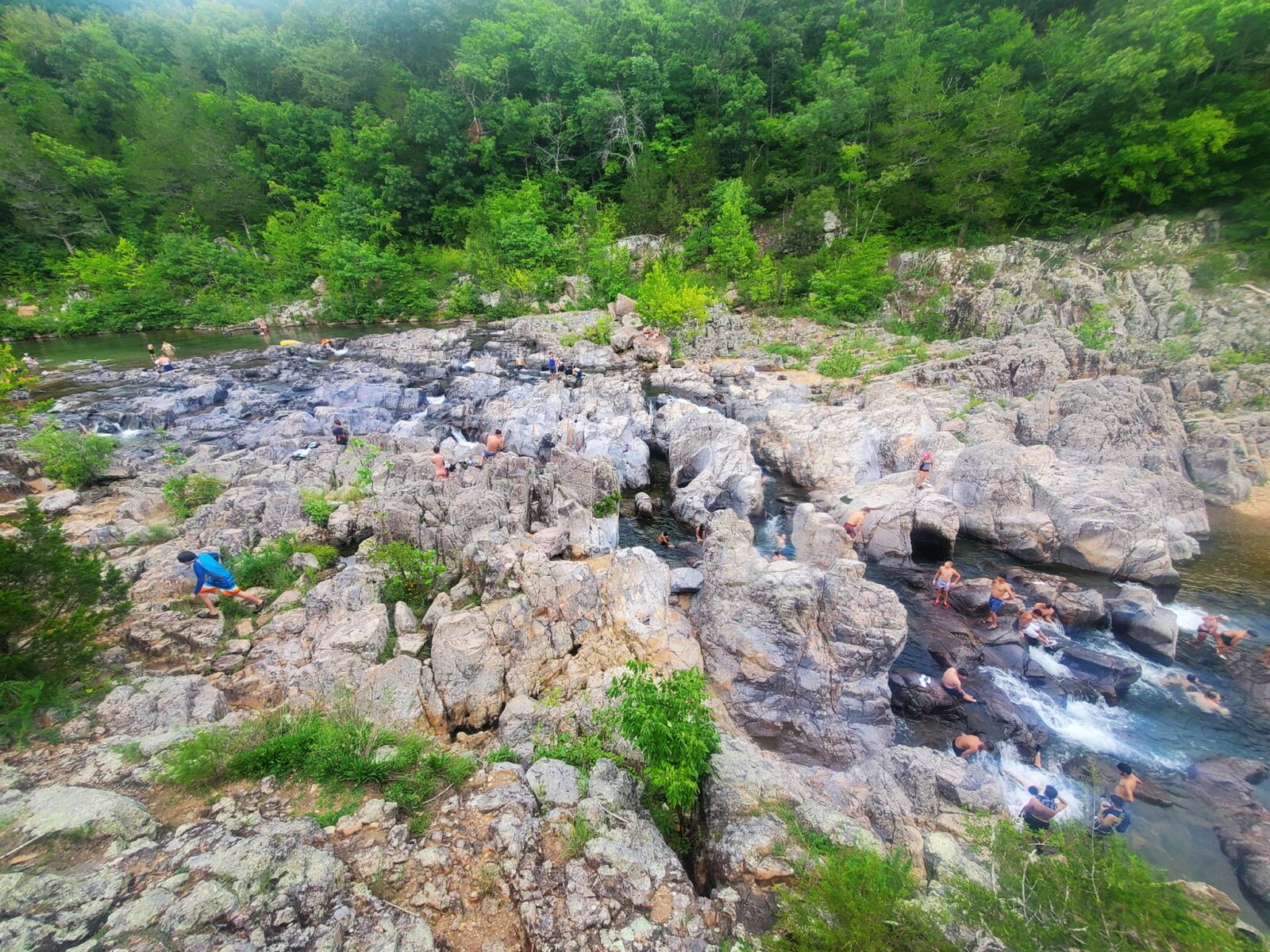 Johnson's Shut-Ins State Park is one of the most unique state parks in the region. Not only is it an excellent spot for hiking and camping,but its most famous for its epic natural water-park! During the summer months, the Shut-Ins transforms into a tropical oasis that is perfect for swimming, and even has a natural rock waterslide. Visitors come from miles around to splash, and swim in the cool clear water that this swimming hole is known for. The Johnson's Shut-Ins Trail is the most popular hiking trail in the park. This is a 2.5 mile moderately rated loop trail. An off chute from the trail leads you to an observation platform over the clear waters of the Shut-Ins. Johnson's Shut-Ins State Park is also a great place to camp with both basic and electric sites available. Johnson's Shut Ins is located at 148 Taum Sauk Trail, in Middle Brook, Missouri. For more information, click here.
Echo Bluff State Park
This beautiful park is literally jam packed with astonishing sights. Visitors of all ages can fill their days floating, hiking, swimming or fishing. While the park has a spectacular natural setting, the modern amenities enhance the experience and make it welcoming for everyone. An impressive, iconic lodge features guest rooms, indoor and outdoor casual dining and meeting rooms. Nine full-service cabins with 13 units are a great option for families and groups. Camping opportunities range from primitive to full-service campsites. Echo Bluff is located in Eminence just a few miles from the Current River. The park is surrounded with towering bluffs, a dense forest and the Sinking Creek. If that wasn't enough, there's also a beautiful natural spring hiding within the park. If your planning to spend the night, there are quite a few options to choose from.  The Timbuktu campground features 12 walk-in sites and 60 full service sites. If you plan on bringing an RV, there's water, electric and pump-out services at all of the 60 full service campsites. Echo Bluff State Park is located at 34489 Echo Bluff Drive in Eminence, Missouri. For more information, click here.
For more great locations in Missouri, click here.