Whiting Forest of Dow Gardens welcomes the public to explore the longest canopy walk in the nation and 54 acres of woodlands, ponds, apple orchard, meadows, stream, and playground. The canopy walk provides guests with stunning views of the pristine forest below. Dow Gardens is located at 1809 Eastman Avenue in Midland, Michigan. For more information, click here.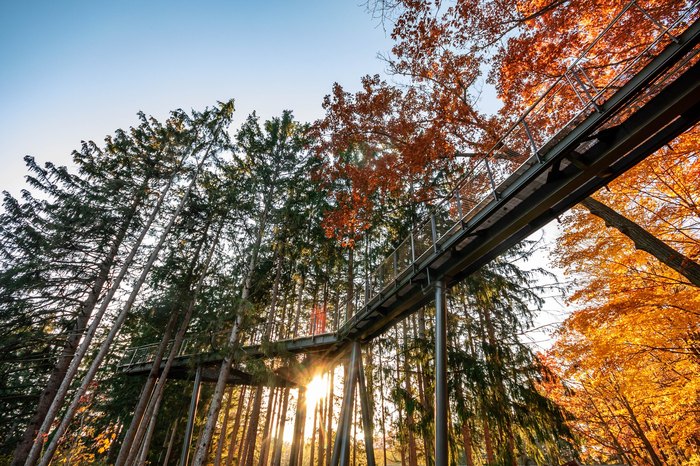 This is a forest like no other, and has a wide variety of features throughout. Whiting Forest has, woodlands, ponds, meadows, streams, wetlands, and even an apple orchard. Within the Dow Garden there is a cafe, and playground.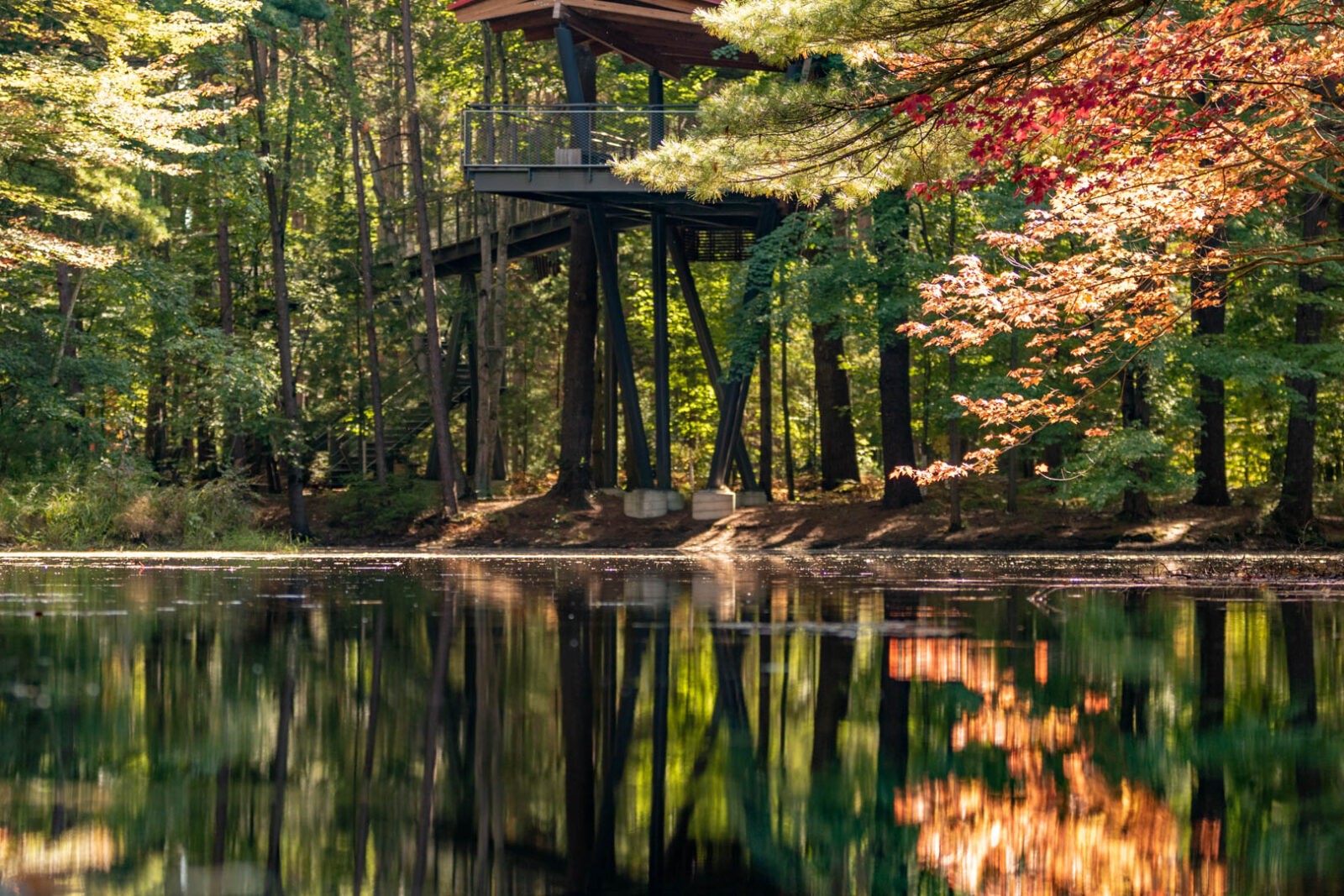 The highlight at Dow Gardens has got to be the nation's longest canopy walk! This 1,440 feet long canopy walk is perfect for guests of all ages and abilities. This incredible walk takes guests soaring up to 40 feet above ground. This unique trail gives nature enthusiasts  a different perspective on the forest and their surroundings.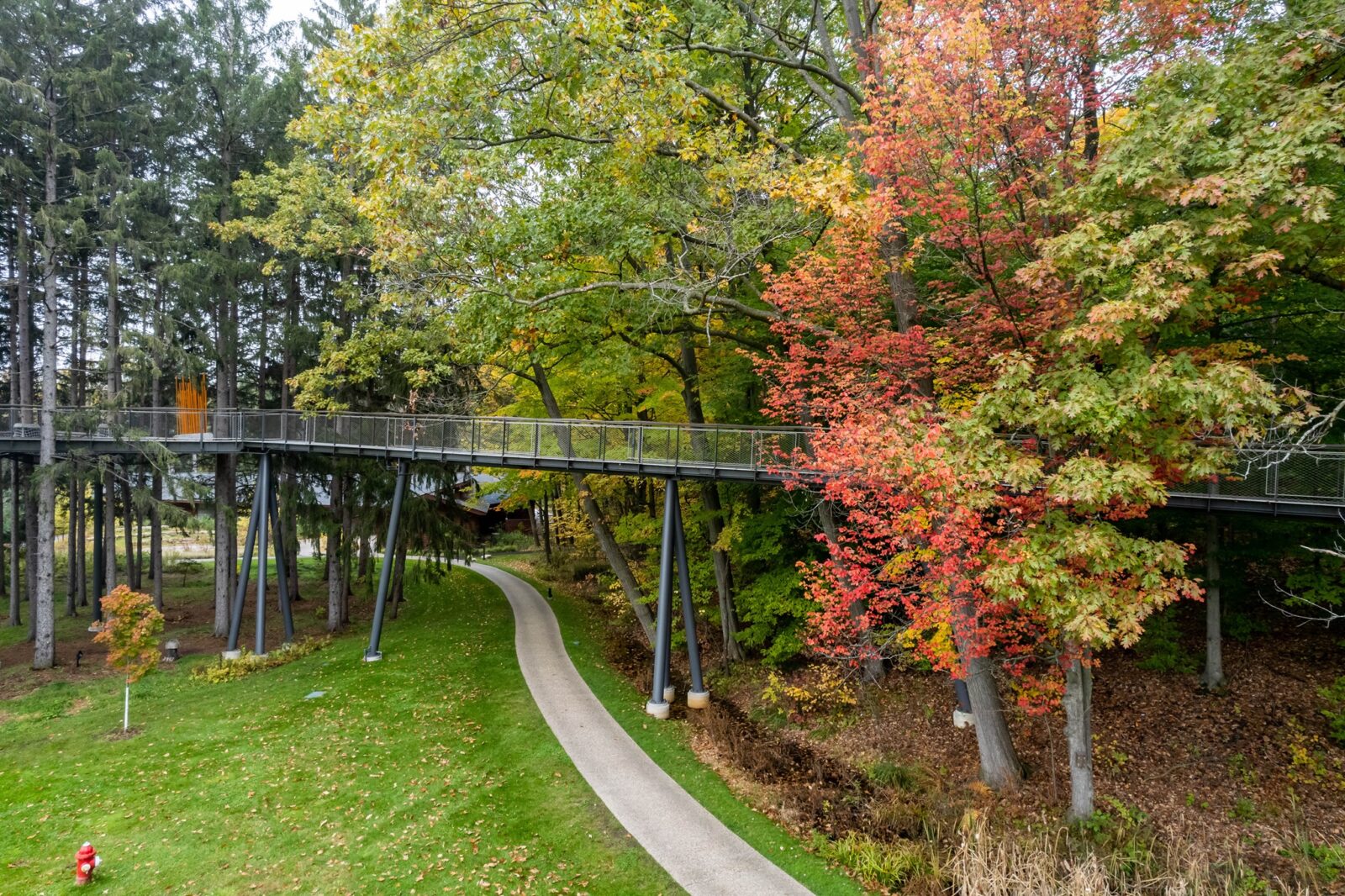 The canopy trail has 1.5 miles that are completely ADA Accessible hard-surface pathways within the forest. The canopy walk was designed to be open in every season of the year.

The Canopy Walk has three arms, each end at a unique viewing platform, including views of a forest pond from 25 feet up, a large cargo net in a grove of spruce trees at 25 feet high, and an orchard view which includes a viewing platform with a glass floor and railings at 40 feet high.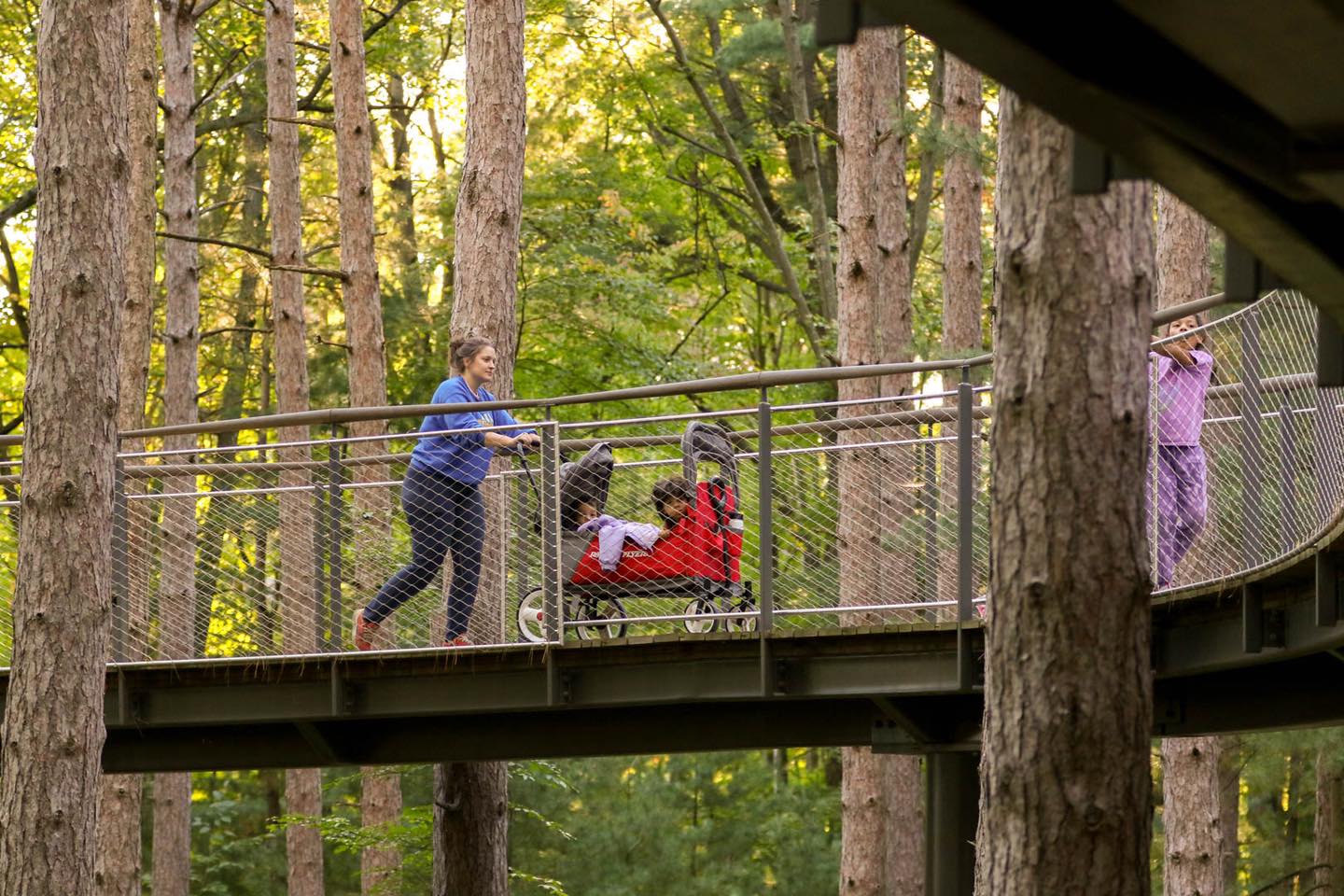 Besides, the canopy walk, Dow Gardens also has a playground, a cafe, an education center, walking bridges, paved forest trails and stunning views of  snake creek. If you love beautiful scenery, nature, or even just a walk in the forest, then this is a place you will love!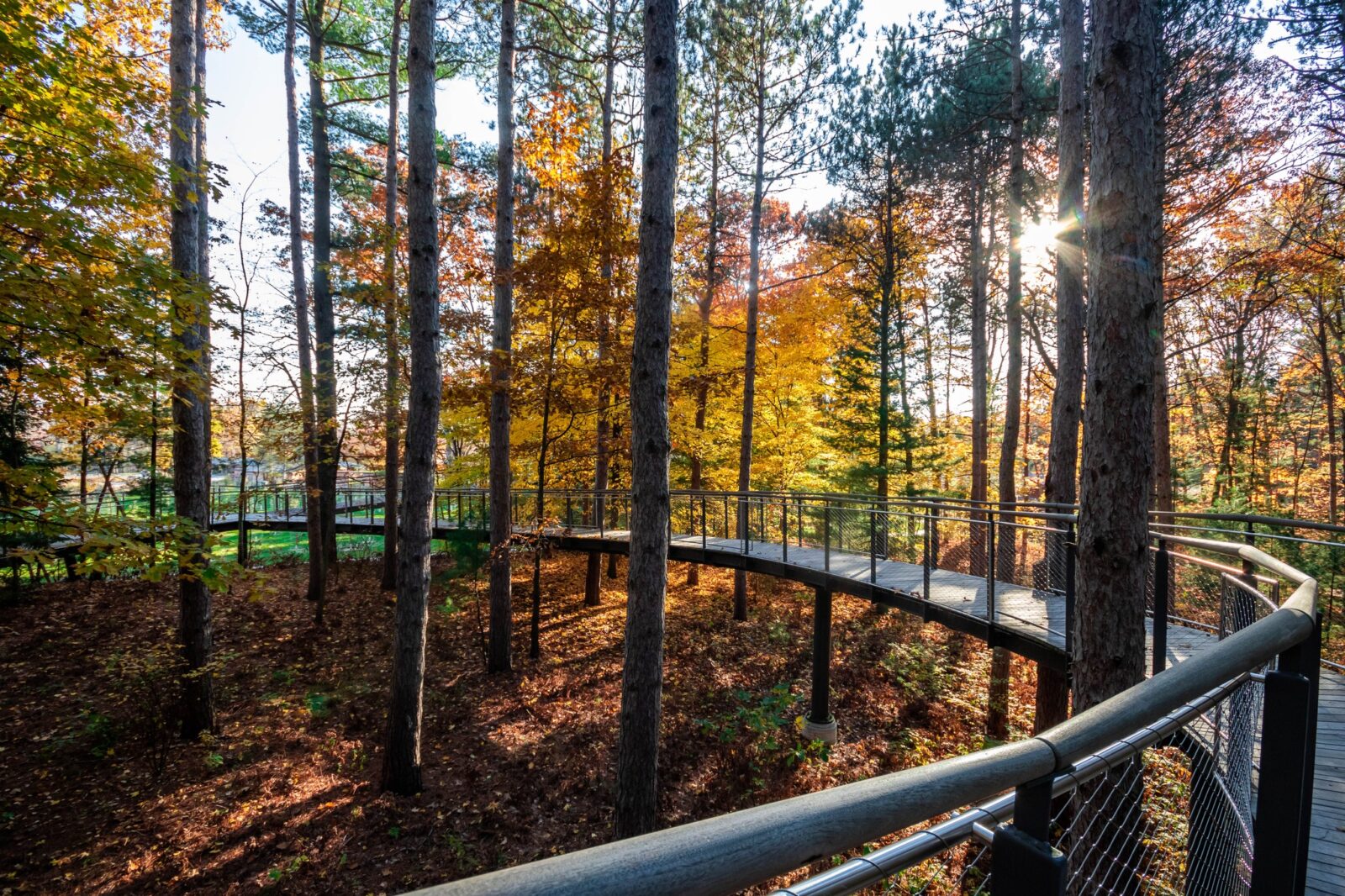 Pictures used in this article are from the Dow Gardens Facebook page. For more great activities in Michigan, click here.