Located on the side of Lookout Mountain, just minutes away from downtown Chattanooga, Treetop Hideaways is a boutique treehouse hotel, providing a nostalgic experience resting comfortably in the treetops. The old growth forest on the side of Lookout Mountain just below Rock City Gardens provides visitors with the beauty of nature and a quick drive to any of the nearby attractions. The owner's desire is that you leave feeling rested, renewed, and energized. Treetop Hideaways is located at 576 Chattanooga Valley Rd, in Flintstone, Georgia. For more information, or to check prices and availability, click here.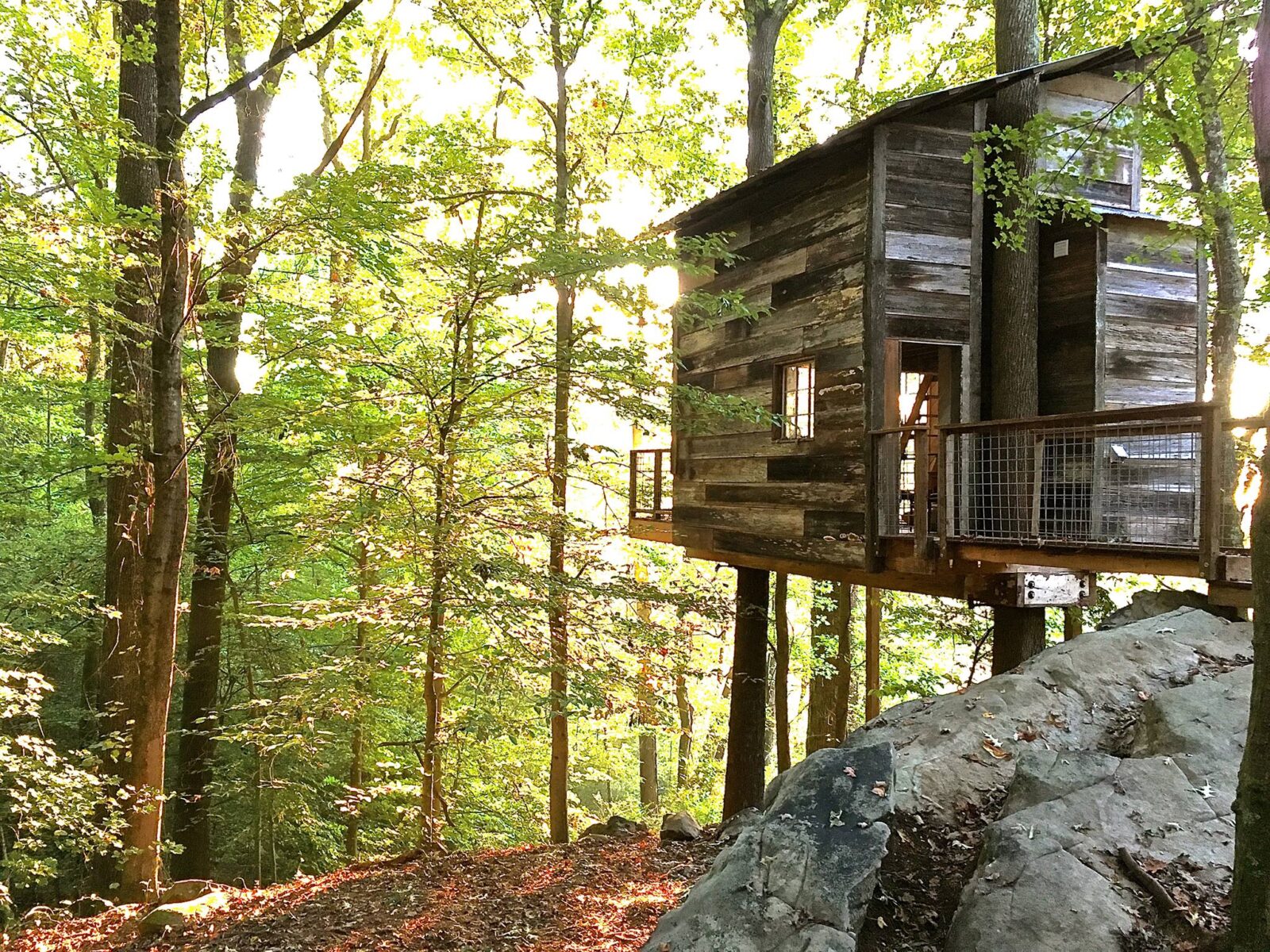 From luxurious to rustic, Treetop Hideaways has a treehouse for any occasion.  Who said treehouses are only for children? We believe treehouses can be prefect for grownups too! They built two treehouses to get started, ranging from a luxurious spa in the sky to a reclaimed rustic-style haven!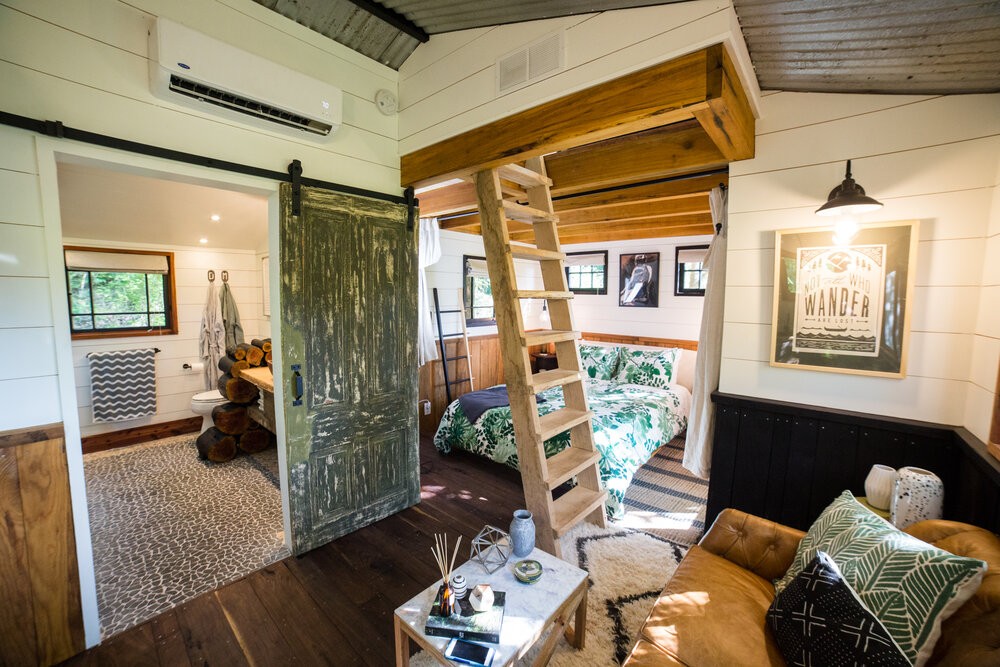 The Elements Treehouse is one of the most luxurious treehouses out there, complete with heated floors, and a walk-in rain-head shower with a glassed in tree growing through it!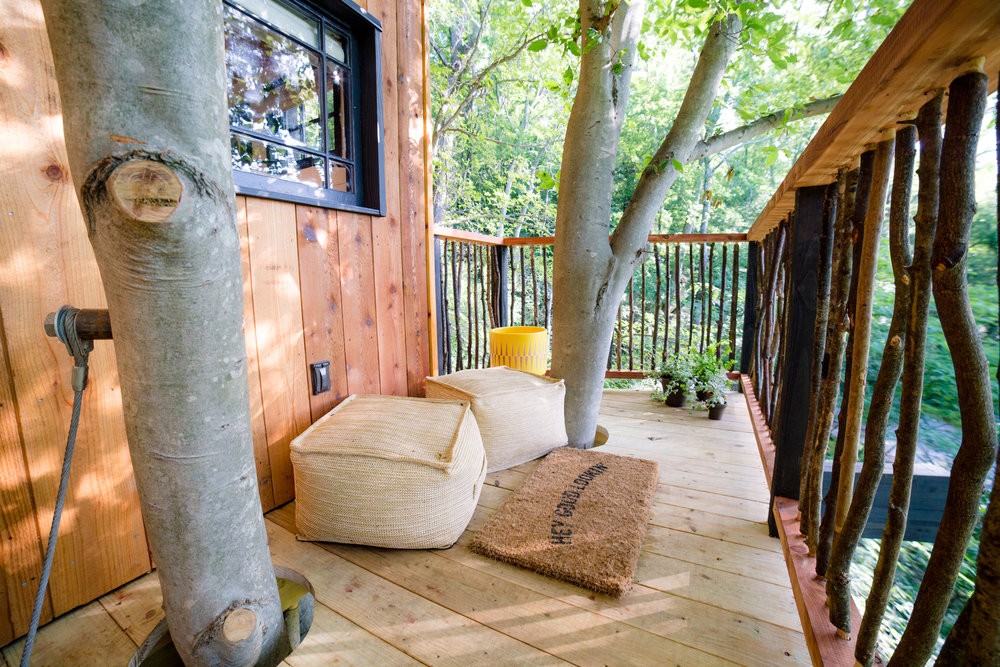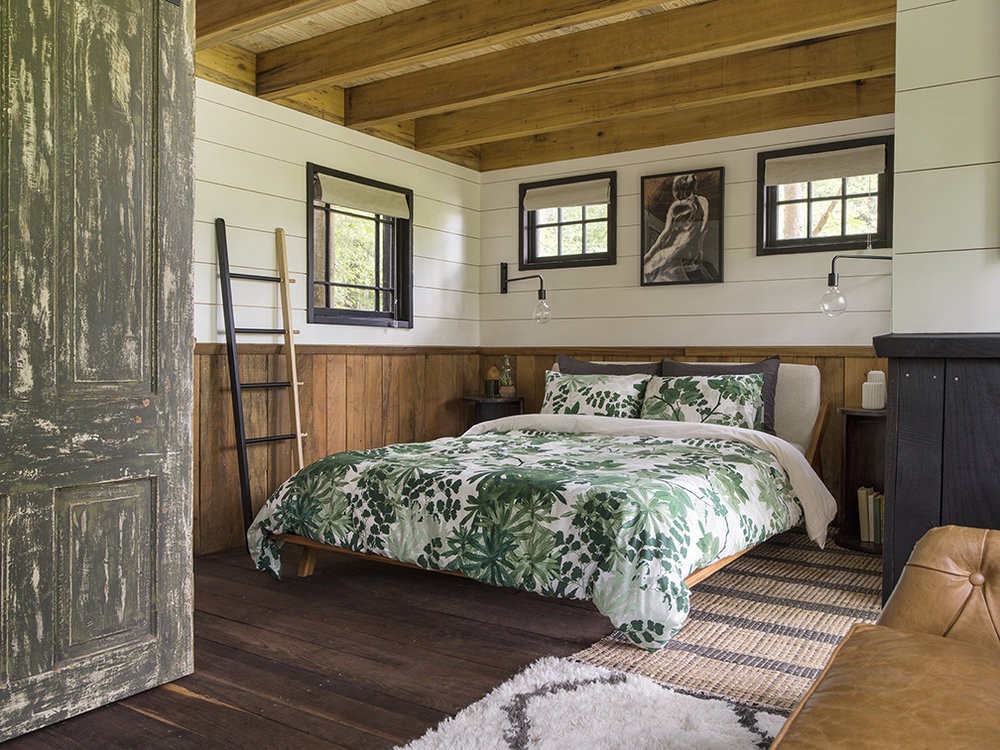 The Luna Loft Treehouse was built with care in an old fashioned barn-raising style. Every part of this treehouse has a story, like the reclaimed 1860's barn wood, the impressive 16′ tall windows from an old warehouse, and the penny floor in the bathroom.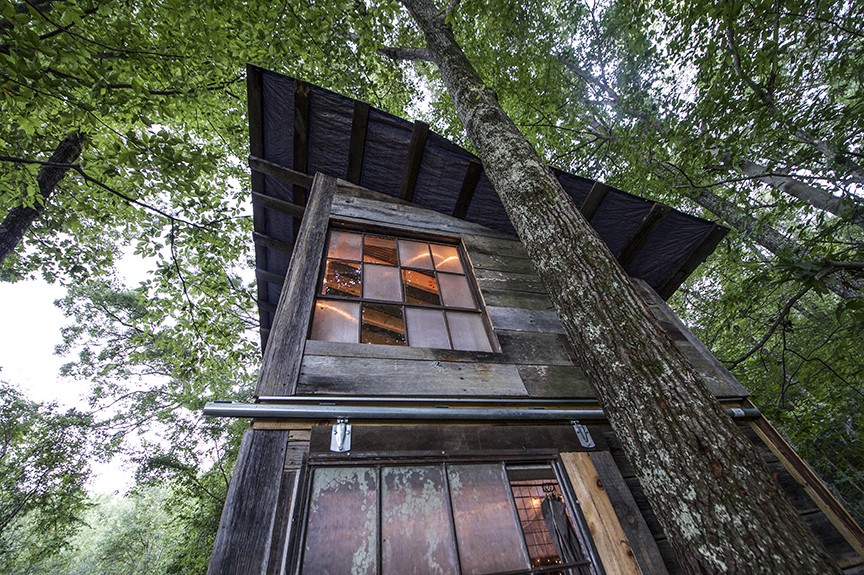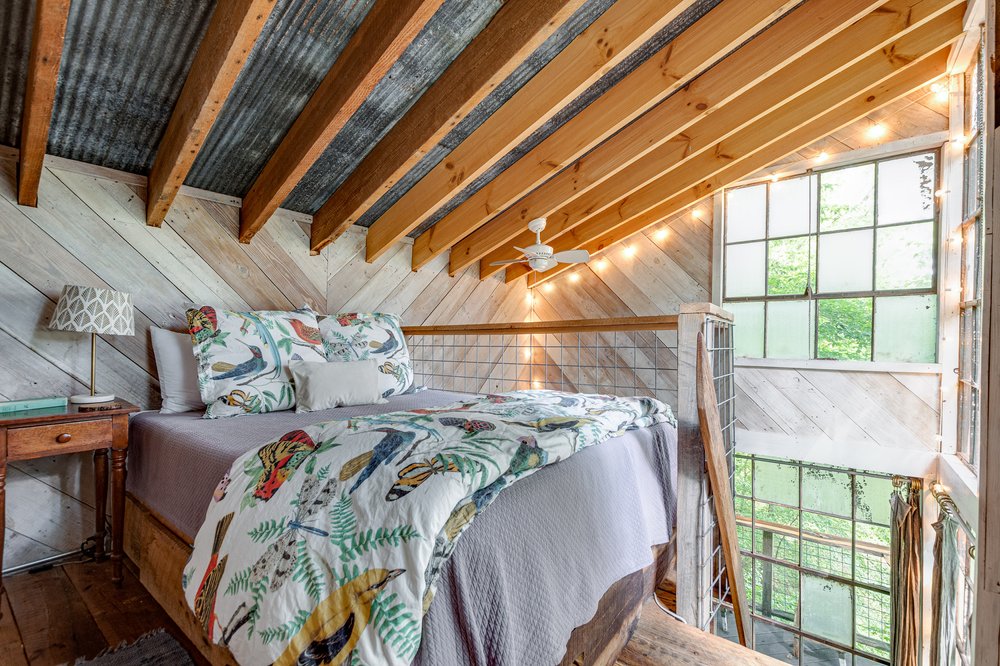 Five to thirty minutes in any direction you can rock climb, hike, kayak, paddleboard, bicycle, explore caves, enjoy five star cuisine, tour museums and galleries, see national and local bands perform live, find artisan goods or shop major brands like J.Crew and Anthropologie, sip cocktails by expert mixologists, or enjoy a locally made craft beer or whiskey. Treetop Hideaways' hosts are more than happy to share their favorite destinations as you plan your upcoming adventure. Outside Magazine recently recognized Chattanooga as the nation's "Best Town Ever", alongside many other publications praising the region's recent cultural renaissance.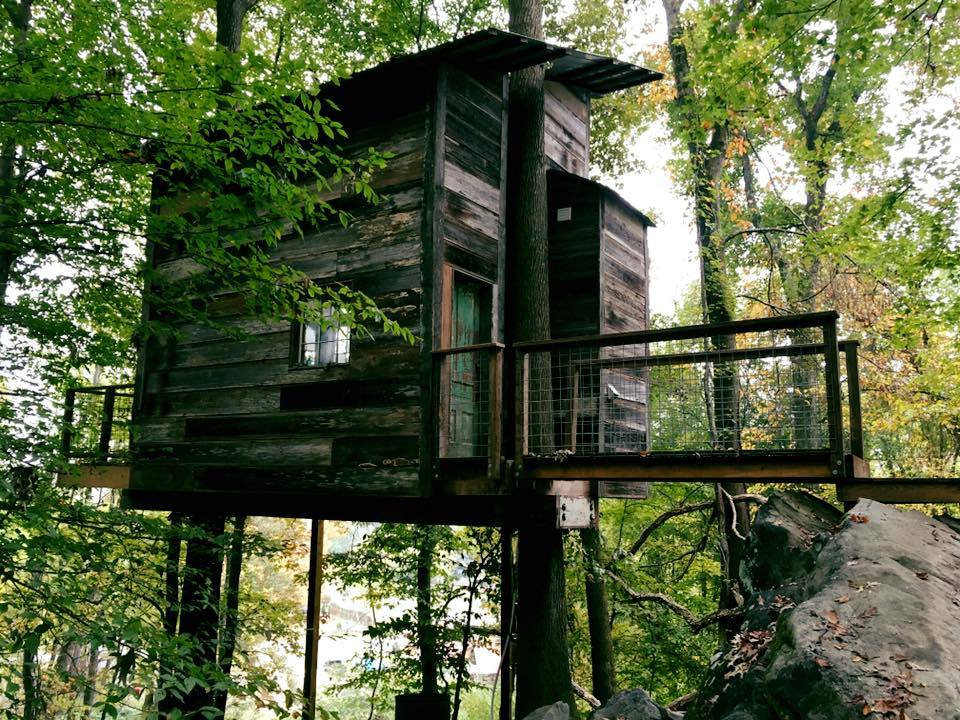 For more of the best lodging and campgrounds in the area, click here. For the best parks and Amazing locations, click here. For the best family activities in Georgia, click here.