I first heard of the Upper Iowa River from an article in National Geographic Magazine. This article listed paddling the Upper Iowa River as one of the top 100 adventures in North America. Right away, I knew this was an adventure I had to experience. There are two great outfitters in the area, both offer full shuttle service as well as rentals. I have used both and I highly recommend them. Chimney Rock Campground, and Bluffton Resort Campground.
The Upper Iowa River is perhaps the most widely-recognized river in Iowa and one of the first in the nation to be nominated as a national Wild and Scenic River in the 1960s. The river originates in LeRoy, Minnesota before meandering 136 miles to the Mississippi River near New Albin, Iowa. The river and corridor change along its length, going from a narrow and winding savanna river to a wider and more dynamic river flanked by dramatic vertical limestone palisades and forested bluffs.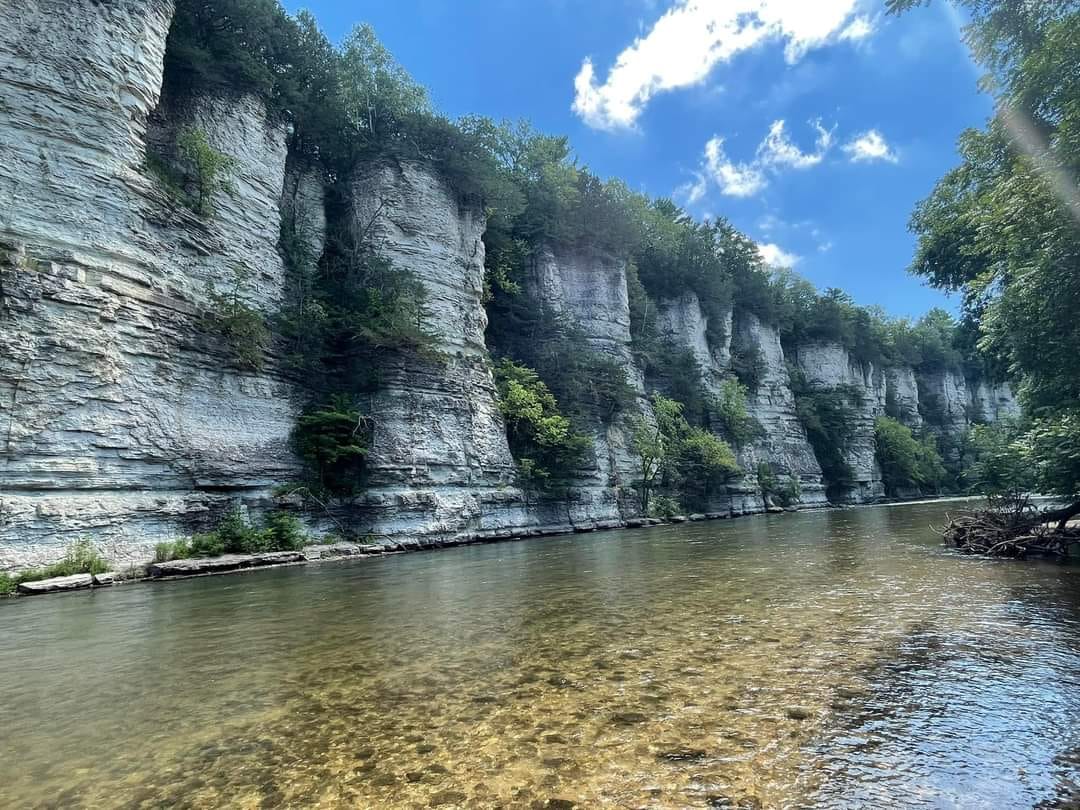 Thanks to 35 inches of rain per year, and hilly terrain, numerous waterfalls dot the landscape of the Upper Iowa River Watershed. Three waterfalls are located within walking distance of the river, and the largest spring in Minnesota, Odessa Spring, flows directly into the Upper Iowa River. Odessa and Malanaphy Springs are accessible from the river. Dunnings Spring, Twin Springs, and the second largest spring in Iowa, Siewers Spring are all nearby.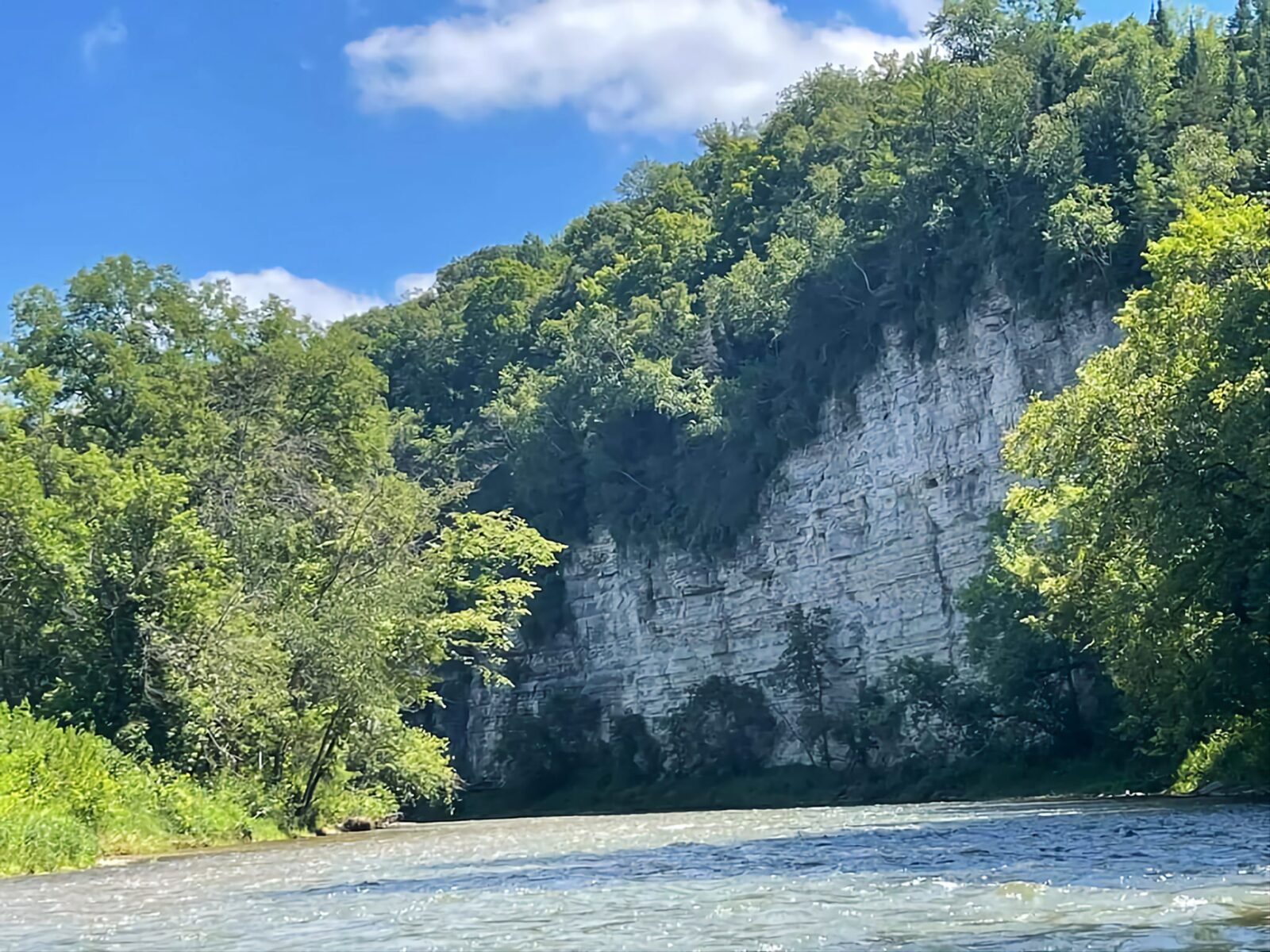 The stretch of river from Granger Minnesota to Decorah Iowa is about 45 miles long, and offers some of the best scenery the Midwest has to offer!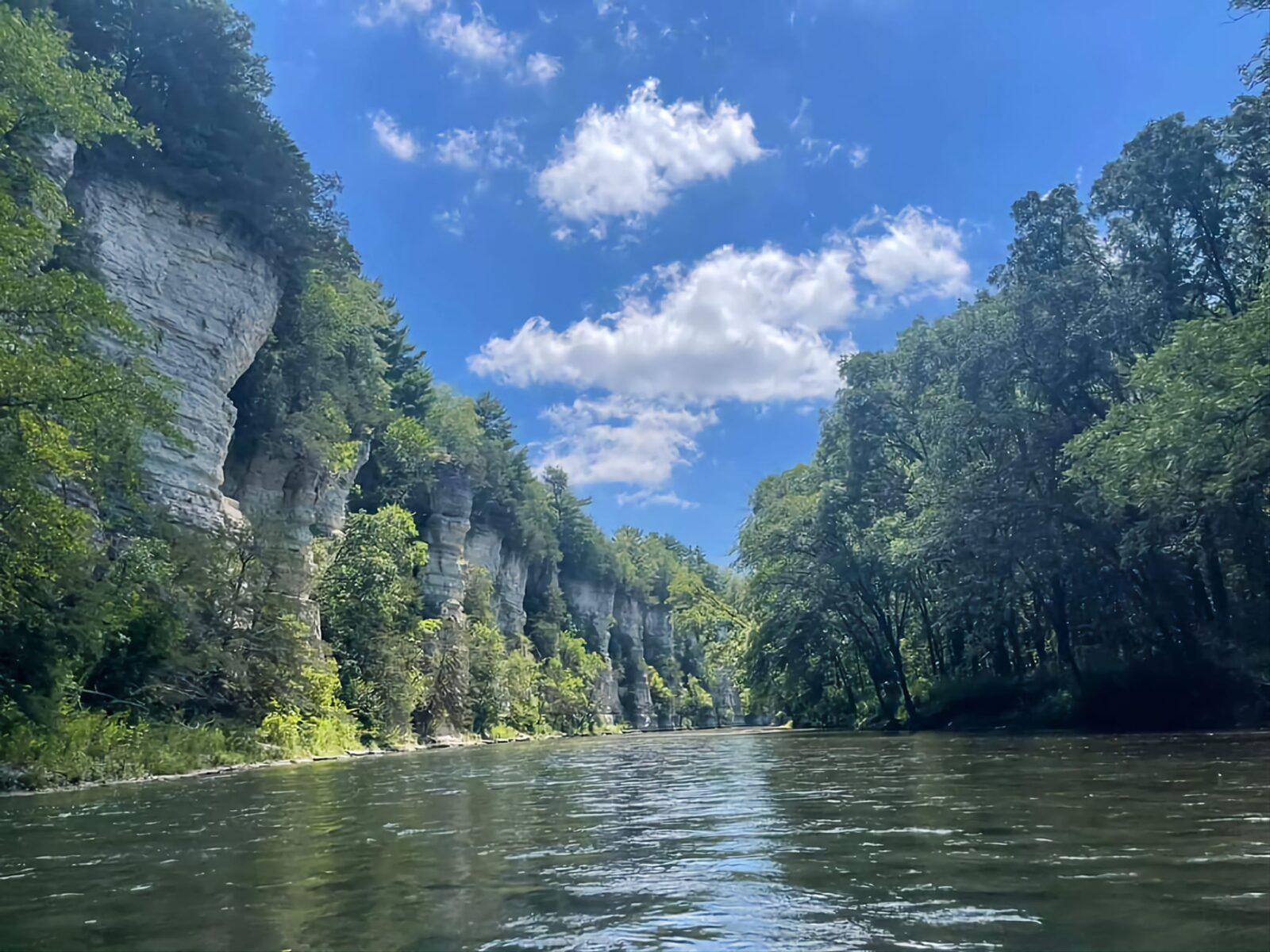 I usually camp at Chimney Rock Campground near Cresco, and launch into the river, 50 feet from my site. This is one of the most beautiful campgrounds I have visited. It's right along the river, with towering bluffs just East of the property. The campground has RV sites, cabins, and primitive sites as well.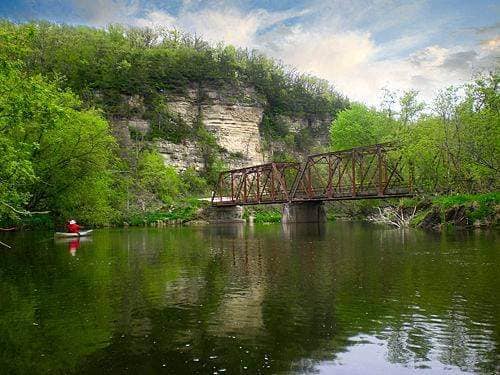 From Chimney Rock Campground, I kayak down to Dunnings Spring, just West of the Ice Cave in Decorah. This entire trip takes about 5 hours. There are numerous other spots you can put in or get out at along the way. But this one is my favorite.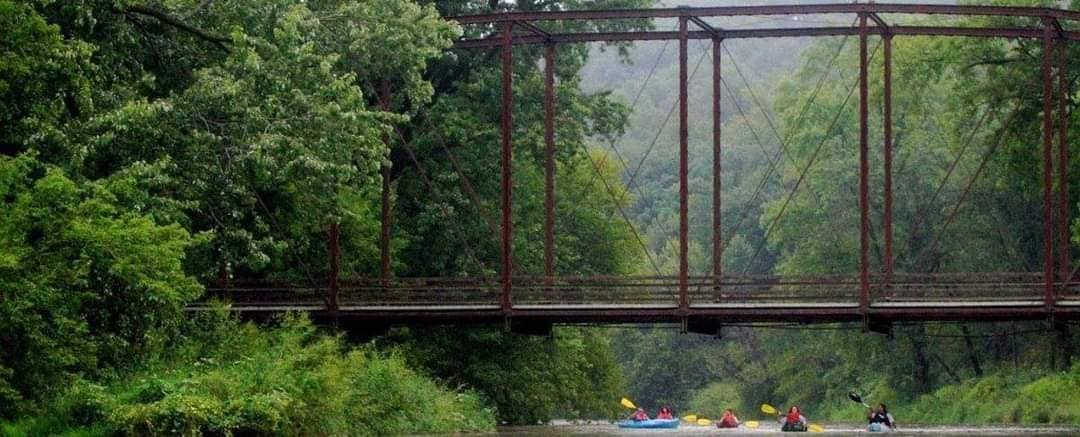 Chimney Rock Campground and Randy's Bluffton Campground both offer kayak rentals, and full shuttle service. I have used both in the past and feel comfortable recommending either one. Just communicate how long you plan to be on the river with the campgrounds and they will give you an exit point that meets your time frame.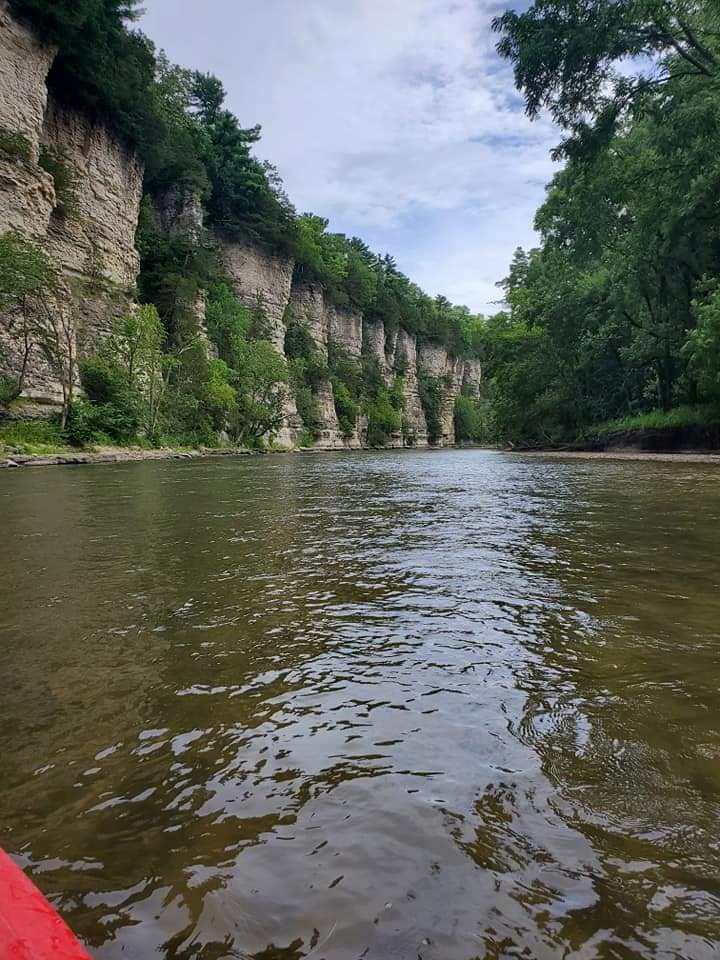 This is one kayak trip you need to add to your bucket list, its really that good!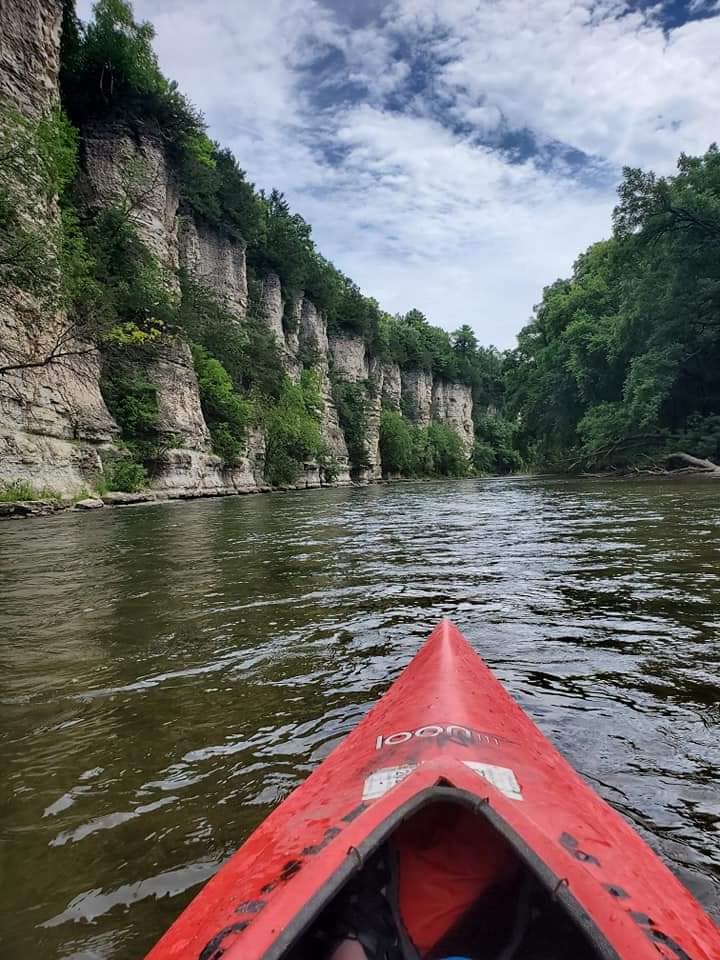 For more great adventures in Iowa, click here.