Bluffton Resort & Bar is located along the Upper Iowa River and offers a scenic and relaxing camping experience! This campground has been serving the area since the 1980's. The resort is located at 2619 West Ravine Road in Decorah, Iowa. While it has a Decorah address its actually much closer to Bluffton. For more information, click here, or call 563-735-5738.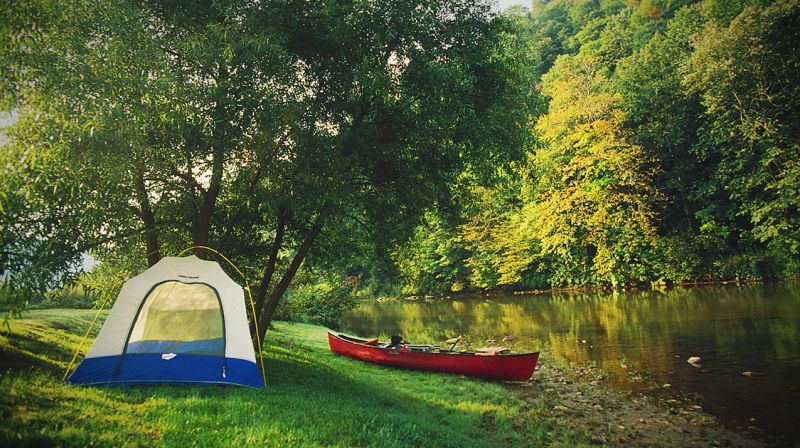 This campground is gorgeous and is located right along the Upper Iowa River, with 200 foot high bluffs on the West side of the property.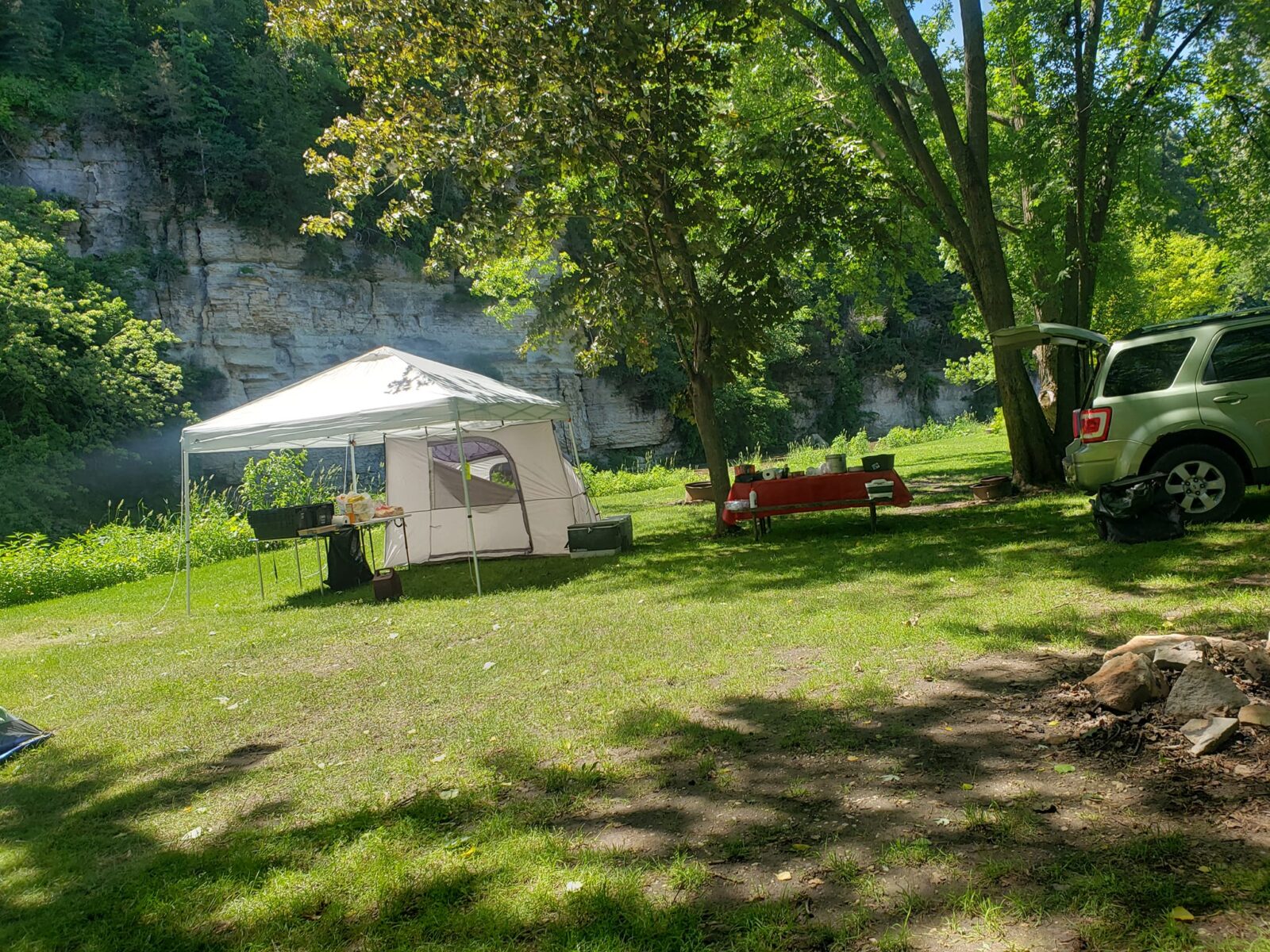 During the summer months, the campground hosts an annual Light Up The Bluff country concert series, usually held the last weekend of July! It's a show you don't want to miss!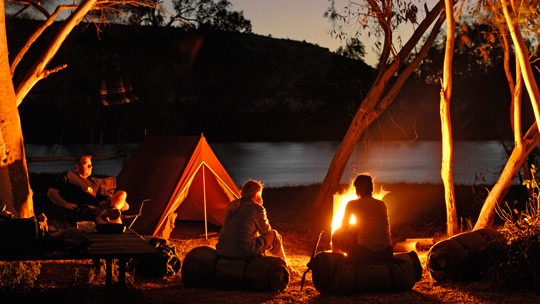 Visiting the stunning Bluffton Resort & Bar is a perfect place to get away and unwind, relax, camp, fish and enjoy the peace and quite! kayak, canoe,  hike, and more.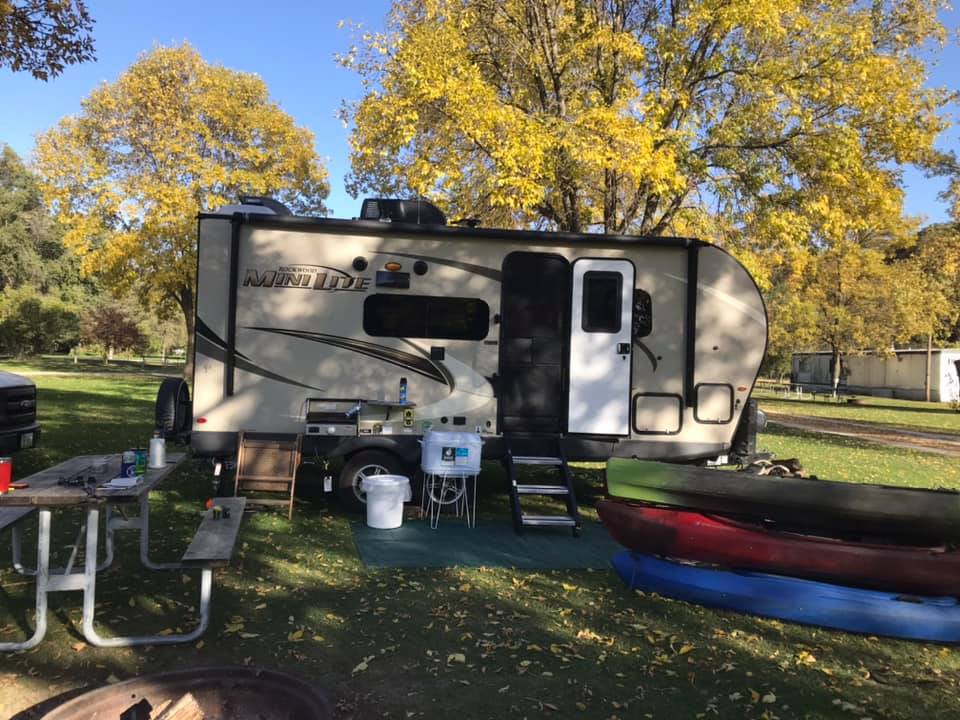 As mentioned above the resort is located right along the Upper Iowa River, and they offer canoe, and kayak rental plus shuttle service and river trip planning assistance. To read more about kayaking the Upper Iowa River, click here.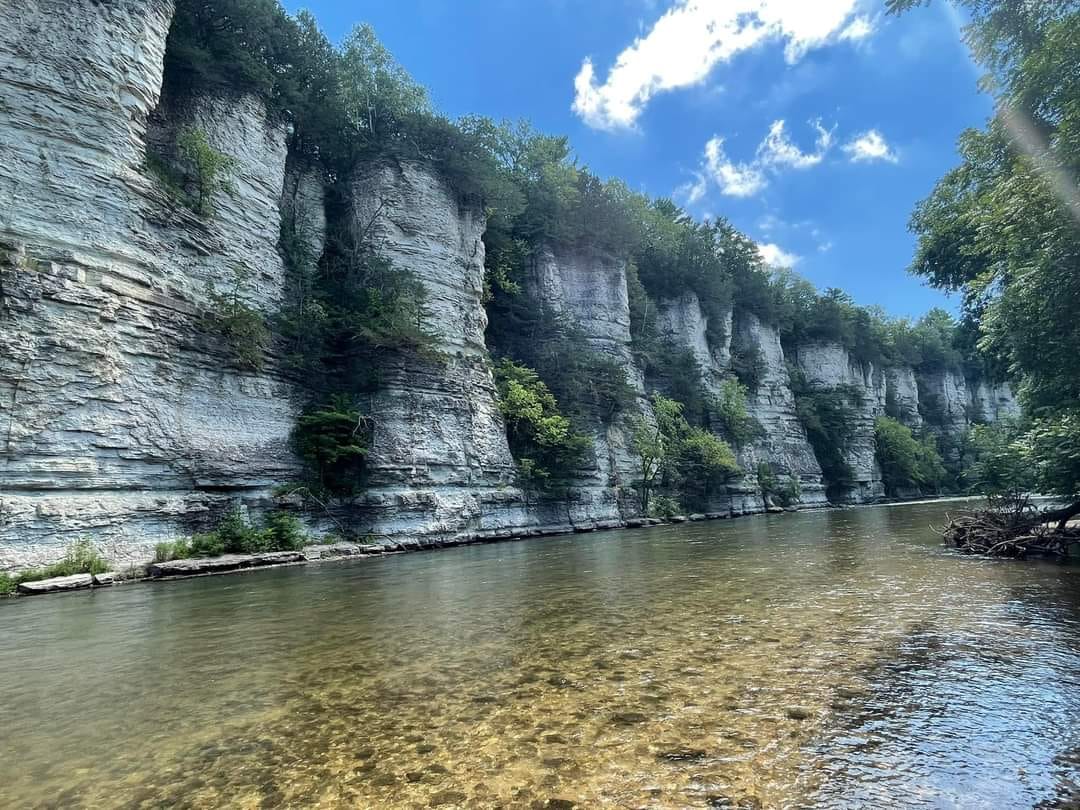 Not only that, their full-service campground has shower and restroom facilities, picnic shelters, beautiful scenery along the steep bluffs, a bar and grill where you can grab lunch, or a drink with friends. Chips, candy bars and firewood and ice, are also available.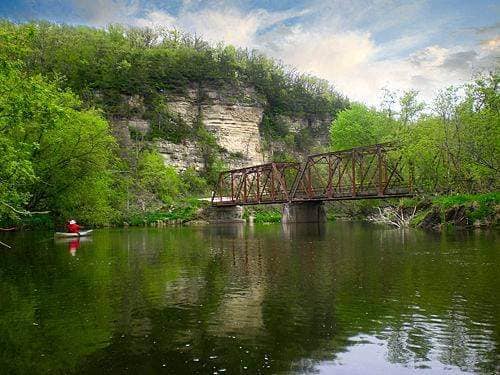 The campground is spacious and spread out over 8 acres with 31 tent sites that come with electric, and 9 RV sites with full water and electric!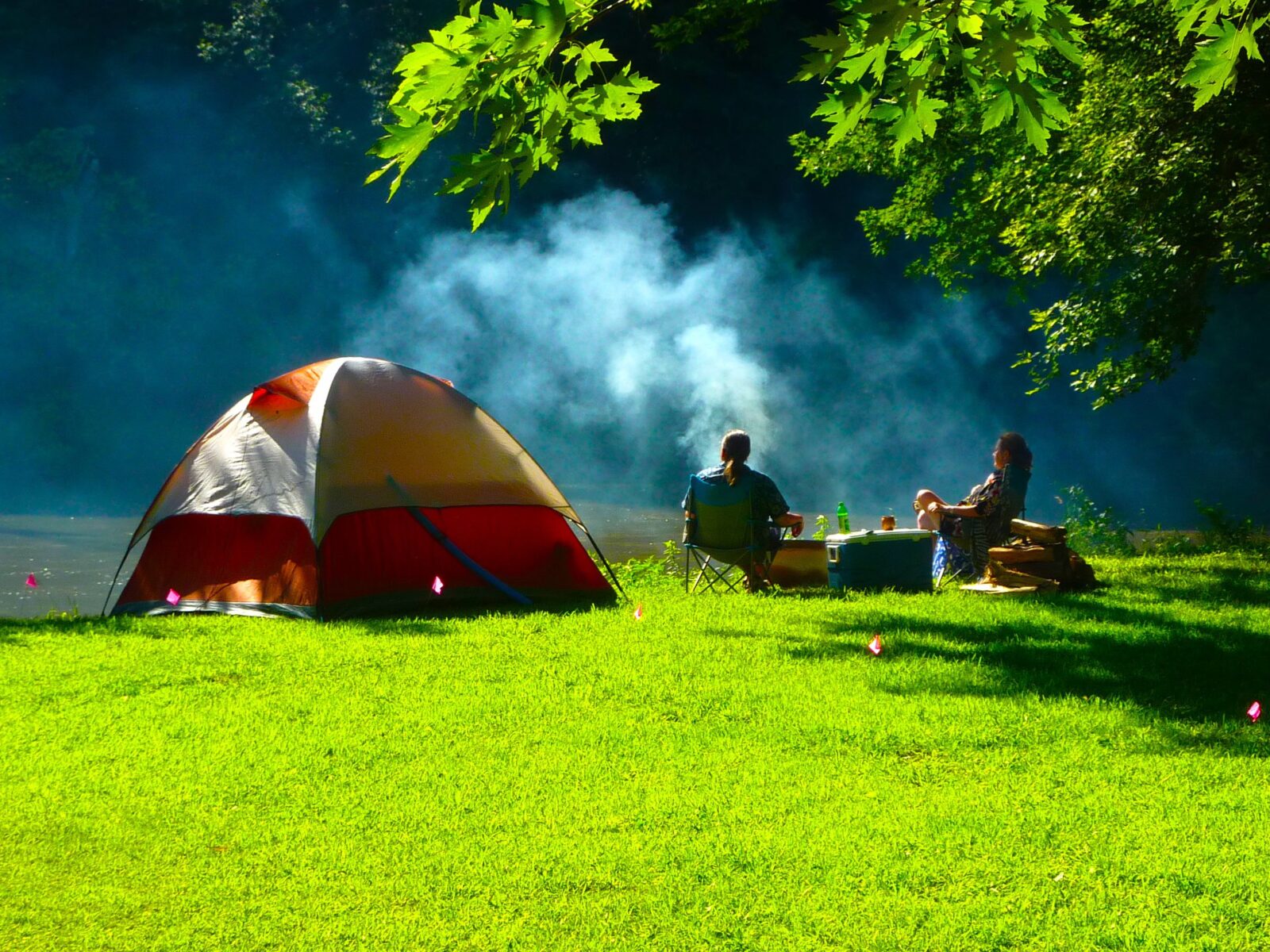 For more great campgrounds in Iowa, click here.