Located just ninety minutes outside of St. Louis there's a beach not many people, know about. Spend a day there and you'll feel a million miles away from everything.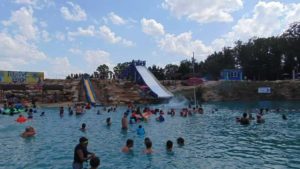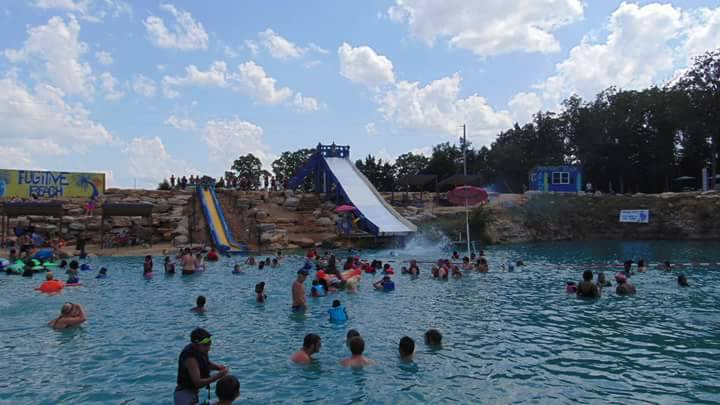 Carved into the cliffs and featuring a nice sandy bottom, Fugitive Beach gives locals near Rolla, MO a chance to relax on a beautiful sandy beach and  swim in the bluest water you have ever seen.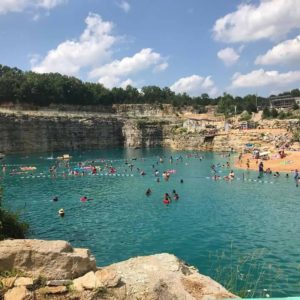 This rural oasis is packed full of water attractions and has an attractive wide sandy beach.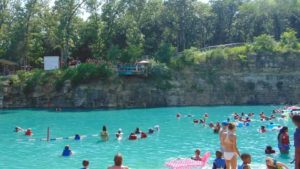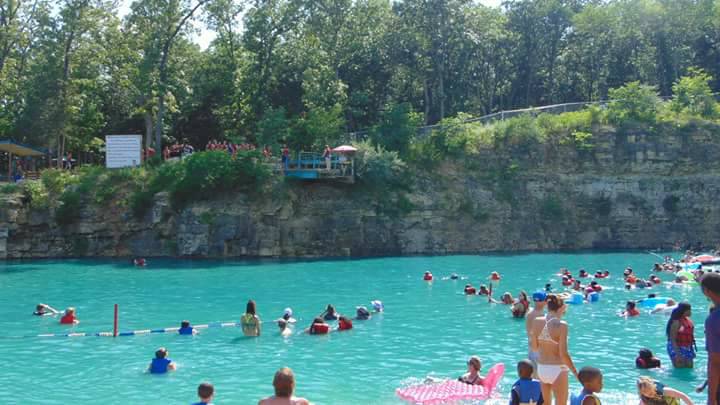 Fugitive Beach used to be an old rock quarry, abandoned after years of excavation.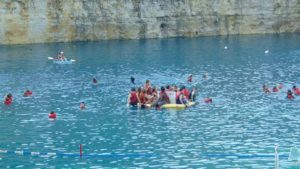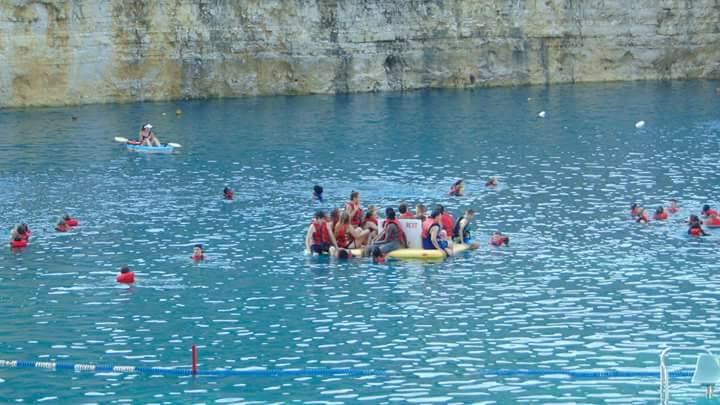 Now, it's a happy little swimming spot just south of Rolla, Missouri and not far off Interstate 44.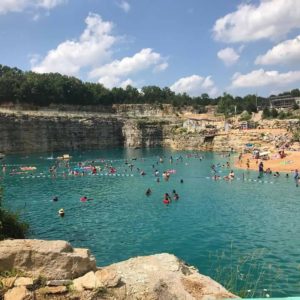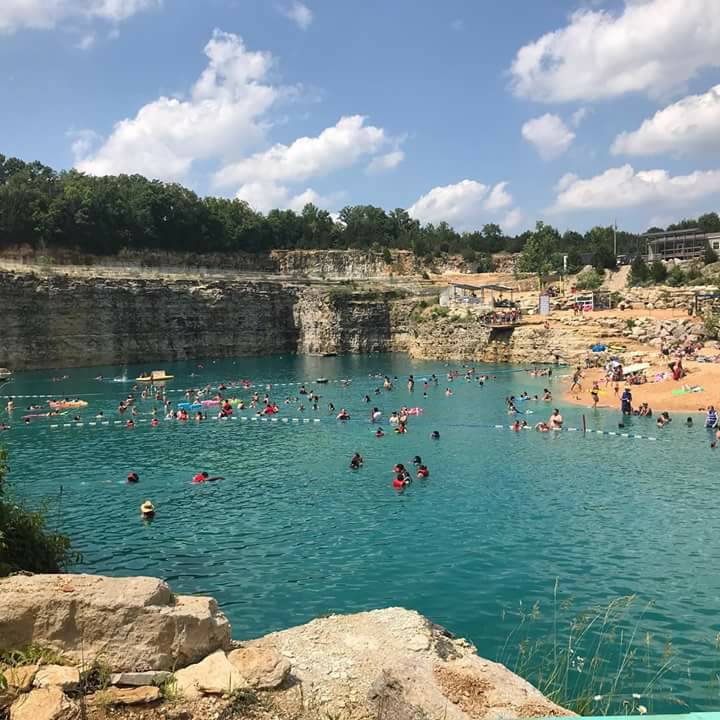 At Fugitive Beach you can take a spin down the 60-foot waterslide, dare to try cliff-jumping…
or…just float and soak to your heart's content.
Set aside a day for some fun on this gorgeous landlocked beach in Missouri. The Fugitive Beach is located at 16875 County Road 5285, Rolla, MO 65401.