There is an amazing creek-side tree-house resort, that is almost to beautiful for words! Geronimo Creek Retreat is located at 2050 Laubach Road, in Seguin, Texas. Right along the gorgeous Geronimo Creek. To check prices and availability, click here.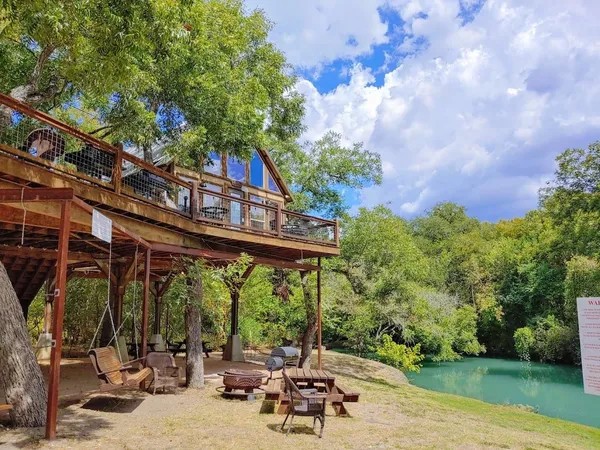 Whether you are looking for a couples or friends getaway or a family vacation Geronimo Creek Retreat has a perfect tree-house for you! Each tree-house is secluded and private and sits along a beautiful Creekside Oasis.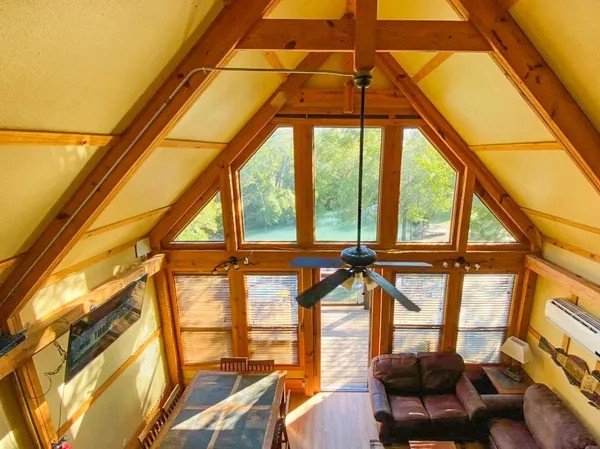 Each Creekside Treehouse comfortably sleeps up to 8 guests, has a Full Kitchen, Full Bath, Living Room, Dining Room, WiFi, Smart TVs, Large Deck. All Treehouses have their own Fire Pits, BBQ Pit, Hammock, Picnic Table, and Seating down below.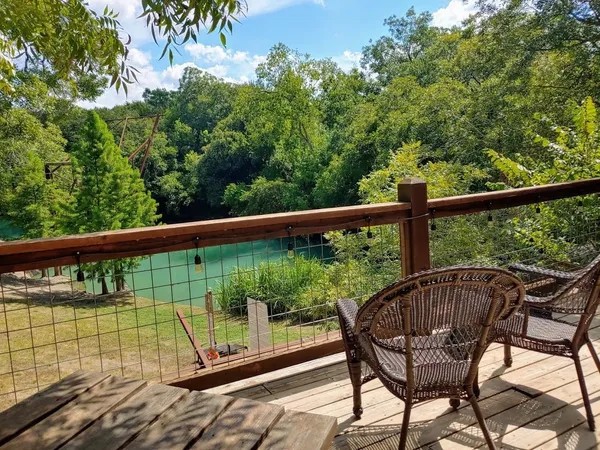 Guests at the property can enjoy numerous activities, including: swimming, kayaking, paddle boards, a rope swing, fishing, a huge game room, and your own fire-pit and sitting area. There is also a hot-tub onsite!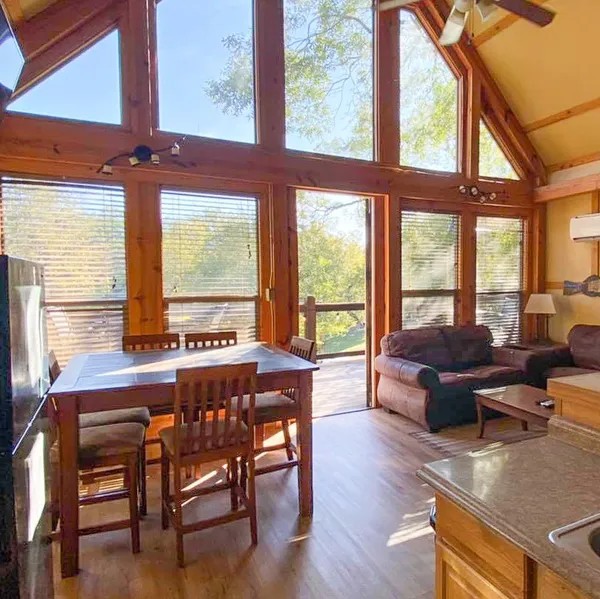 Down below each Treehouse is a personal charcoal bbq pit, fire pit, picnic table, riverside hammock, and comfortable seating area. This is an incredible area to relax and enjoy yourself. A true paradise, in every sense of the word.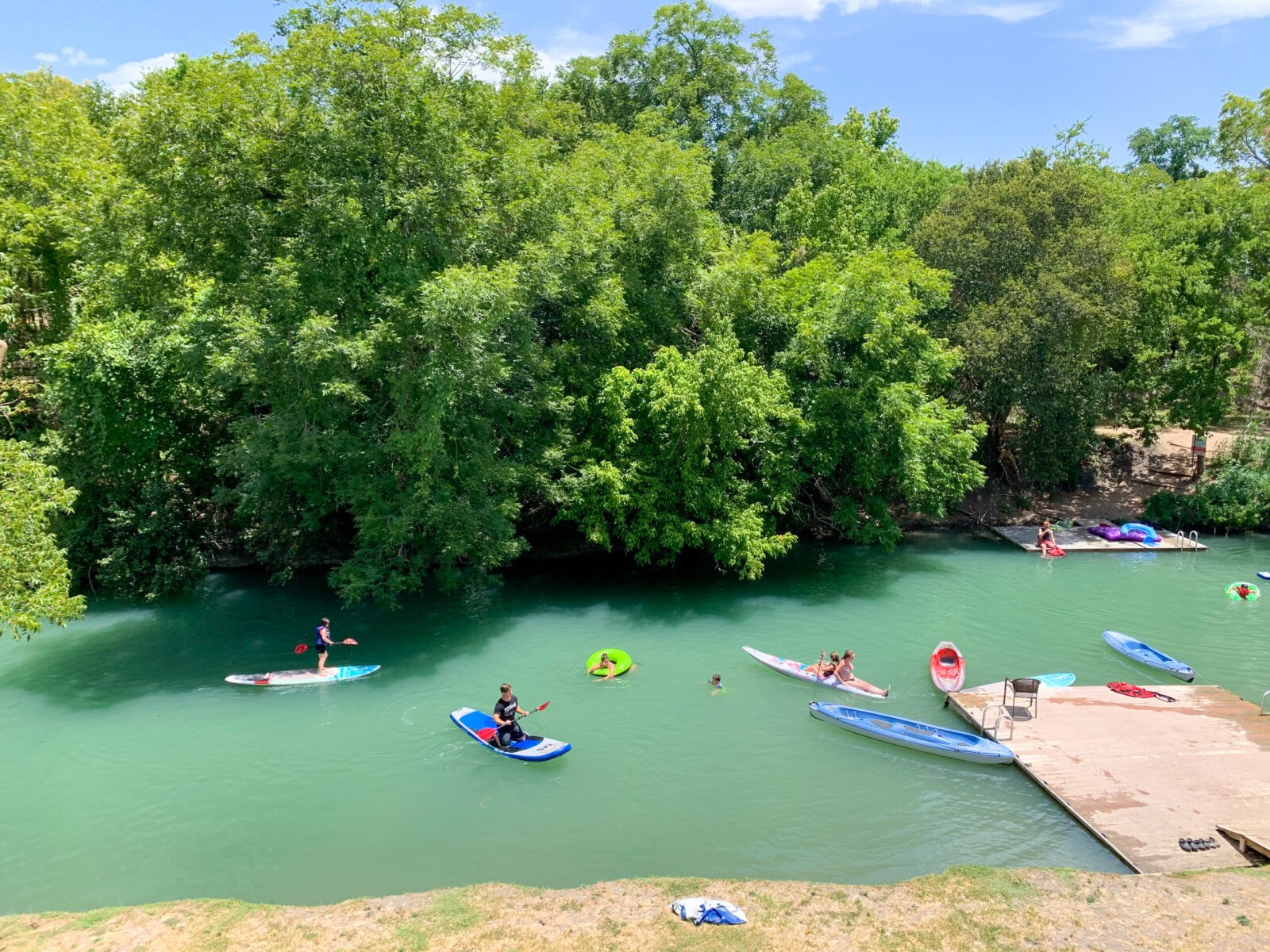 For more great lodging and campground options in Texas, click here. For the best parks and Amazing Locations in the area, click here. For nearby family activities, click here.