The beautiful rock formations found inside Crystal Lake Cave are literally two million years in the making. The cave system has been described as an underground labyrinth of wondrous mineral formations. The cave is located at 6684 Crystal Lake Cave Rd in Dubuque, IA 52003. For more information, click here.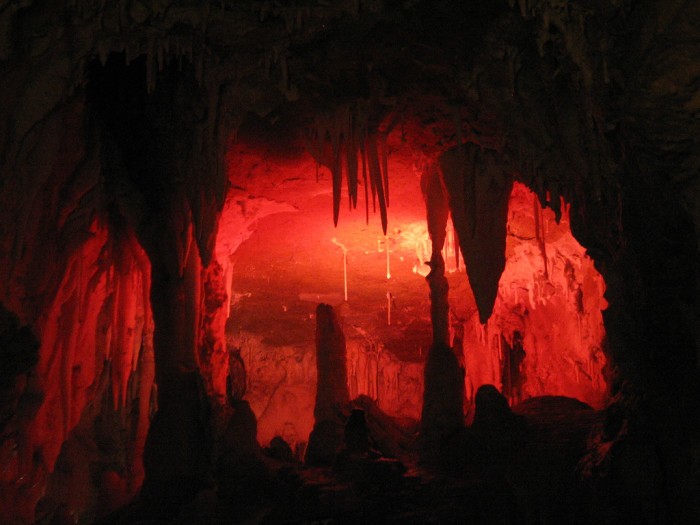 As mentioned above the cave is located in Dubuque Iowa, the city is a hot-bed of adventurous activities, and the cave is located just a mile from the beautiful Mines of Spain.
With every step you take through the cave you will see a wide range of pristine stalagmites, helictites, and rare anthodites. Crystal Lake Cave offers two amazing tours, through this underground wonderland. The first tour is the general tour, which is a 45 minute guided tour, on flat paved walk ways. This tour takes you past some amazing formations, including; the Swiss Cottage Roof, the Lop-Eared Dog, The Cliff Dwellers, and the gorgeous Lost Gardens! The tour is well lit, and is ran by friendly, expert guides.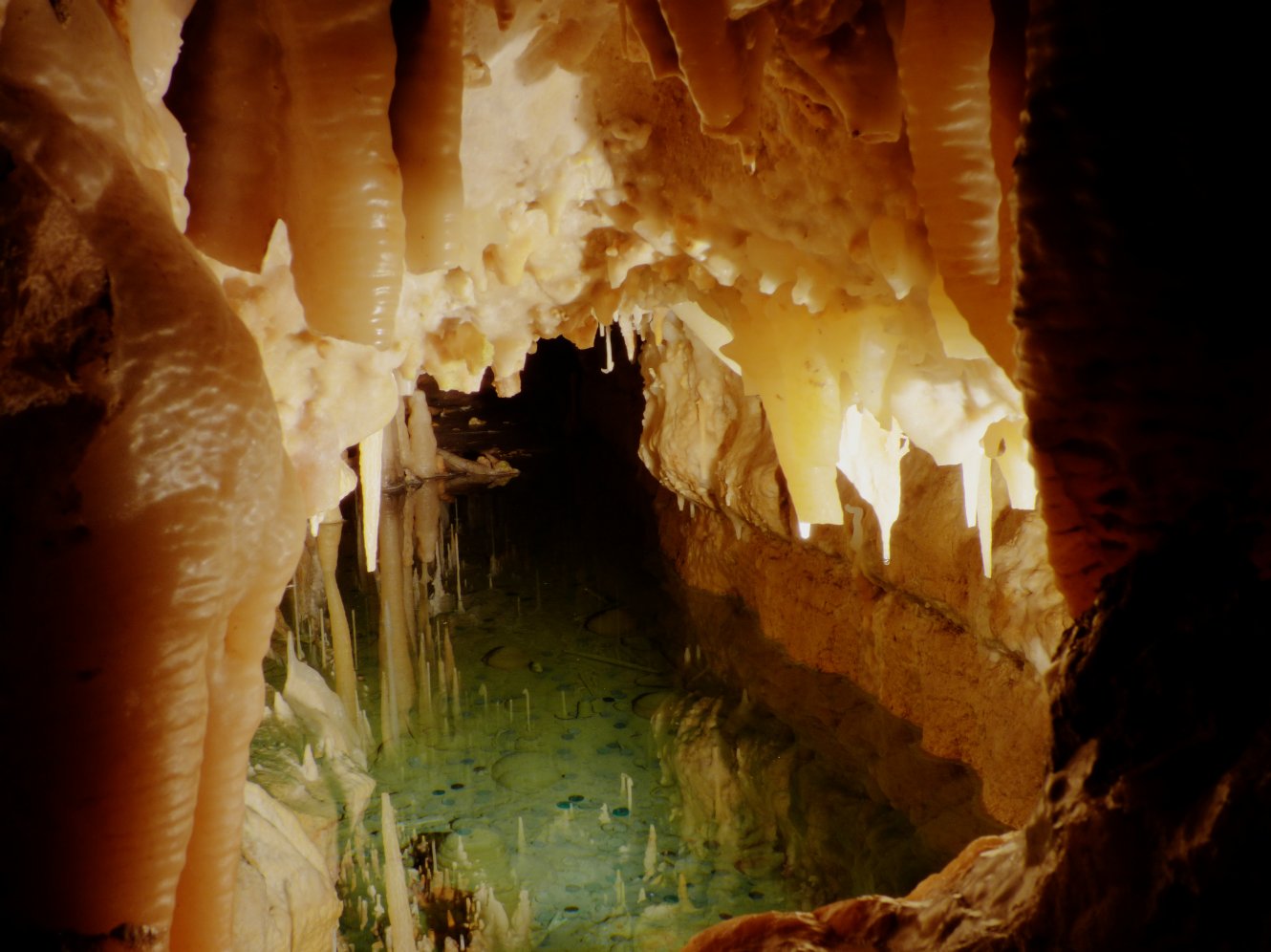 The second tour is called the Wild Tour, and for good reason. This tour is a spelunkers delight. Brave thrill seekers, are guided through unexcavated and narrow passageways. You will see sections of the cave that very few have seen before. This tour is done mostly on your hands and knees, so knee pads are needed and a hard hat must be worn. The tour lasts an hour and a half and is perfect for the more adventurous members of your group.
The Crystal Lake Caves gift shop is packed with all kinds of mineral-related keepsakes, and the kids will love the Mining Sluice, where they can uncover precious gemstones, fossils, and other hidden treasures using water and a sifter.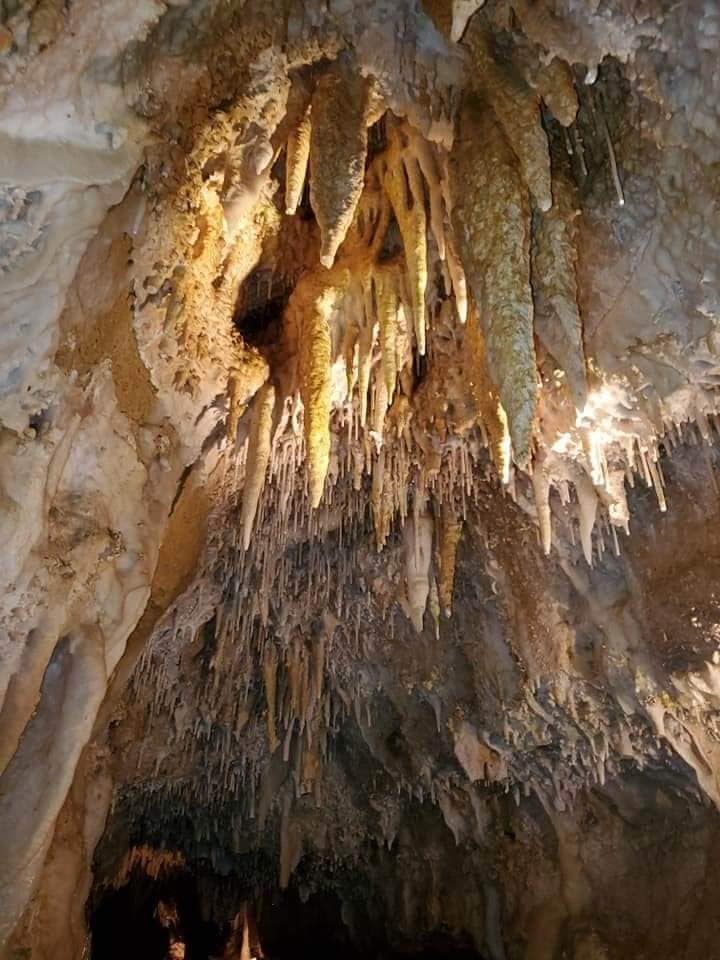 With two different tours to choose from, and a beautiful sheltered picnic area, Crystal Lake Cave is the perfect destination for your next family Adventure! The cave opens in May and closes again in mid October.We recommend calling and checking hours before planning a trip.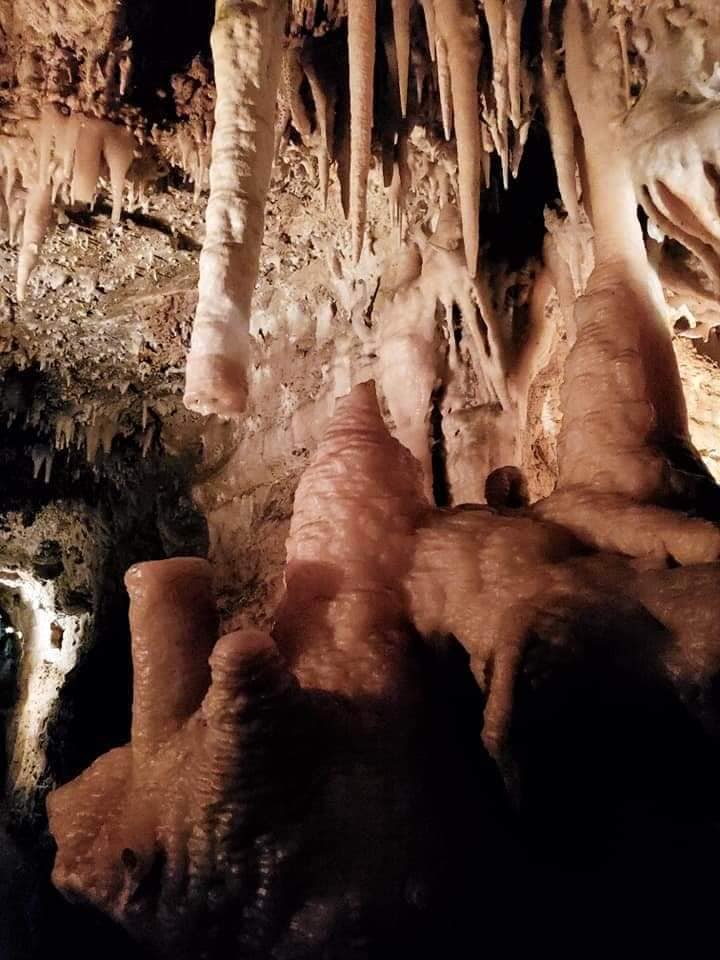 For more great campgrounds in Iowa, click here. For great locations to hike and explore in Iowa, click here. For a list of nearby activities, click here.