Dubuque Iowa is an amazing little town just crawling with adventure! The city lies at the junction of Illinois, Iowa, and Wisconsin. Much of the town is shaped around the Mississippi River and there are numerous attractions suitable for a wide variety of tastes. Dubuque has casino's, nightlife, fine dining, and some incredible lodging options.  There are also museums, aquariums, art galleries, and several points of historical importance.  Outdoor enthusiasts have countless options available to explore the city both above and below ground. There are ski resorts, water-parks, great hiking, and a gorgeous cave! In this article I will share with you my favorite locations and activities.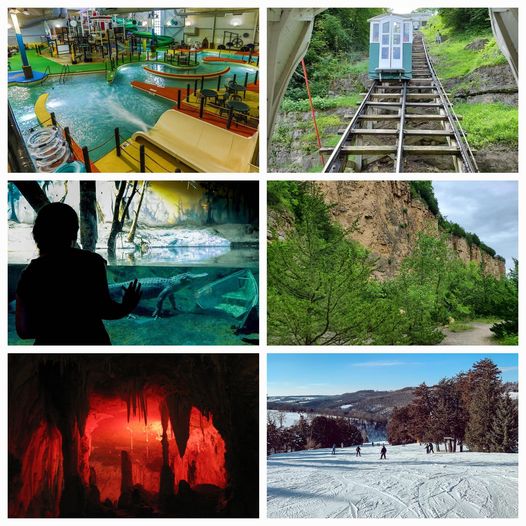 Grand Harbor Resort
Ideally situated in the Port of Dubuque, Iowa and featuring a winning combination of service, amenities and entertainment, the Grand Harbor Resort and Water-Park is the Midwest's premier destination for meetings, group events and family vacations. Play year-round and get wet and wild in the 25,000 square foot indoor water-park that offers a variety of rides and attractions for teenagers, kids, pint-sized toddlers and the young at heart. The waterpark is loaded with fun, including: waterslides, tube rides, rope ladders, the lazy river, the activity pools and two giant hot tub whirlpools offers fantastic fun for the whole family.  Grand Harbor Resort is located at 350 Bell Street, in Dubuque, Iowa. on the Wisconsin and Illinois Borders. For more information, click here.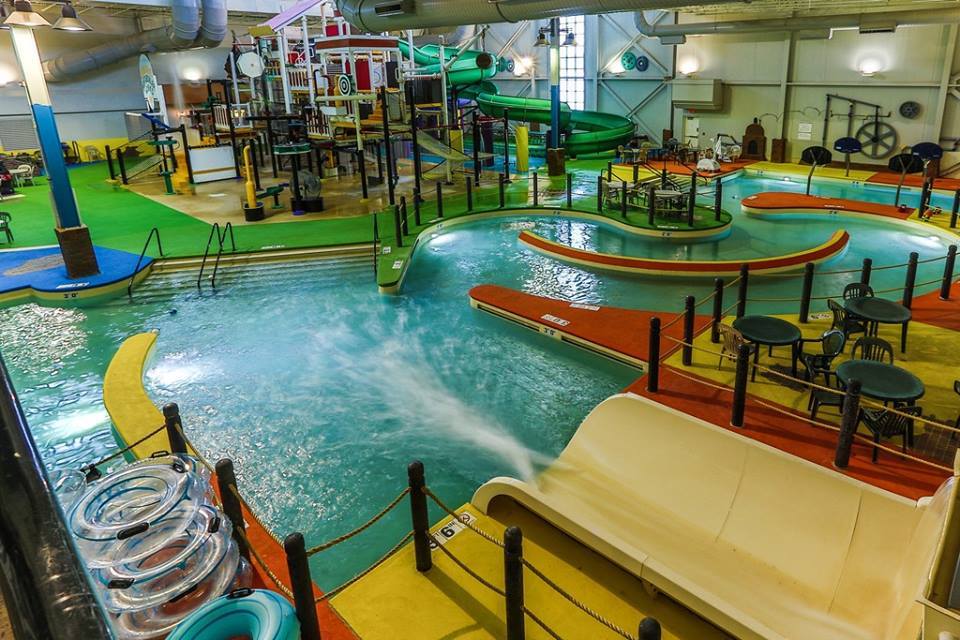 The Mines Of Spain
The Mines of Spain has long been considered one of Iowa's best kept secrets, but to hiking enthusiasts the park is a well known destination. There are more than 12 miles of trails within the Mines of Spain, that offer a multitude of scenic diversity.  The trail system takes you along towering limestone bluffs, winding logging roads, prairie, forests, and breathtaking scenic overlooks. The park boasts a wide variety of animals, with bobcat, as well as flying squirrel, bald eagles, hawks, white-tailed deer, and even wild turkey have been spotted within the more than 1,400 acre park. The Mines of Spain is located at 8991 Bellevue Heights Road, in Dubuque Iowa. For more information, click here.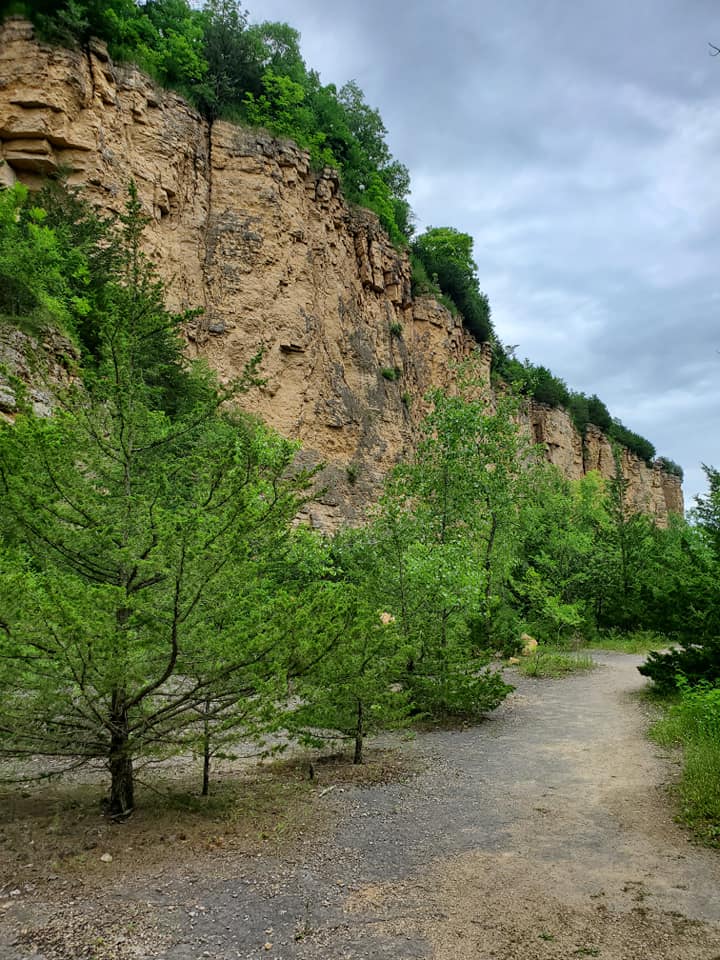 Crystal Lake Cave
The cave system has been described as an underground labyrinth of wondrous mineral formations. With every step you take through the cave you will see a wide range of pristine stalagmites, helictites, and rare anthodites. Crystal Lake Cave offers two amazing tours, through this underground wonderland. The tour is well lit, and is ran by friendly, expert guides. The Crystal Lake Caves gift shop is packed with all kinds of mineral-related keepsakes, and the kids will love the Mining Sluice, where they can uncover precious gemstones, fossils, and other hidden treasures using water and a sifter. The cave is located at 6684 Crystal Lake Cave Rd Dubuque, IA. For more information, click here.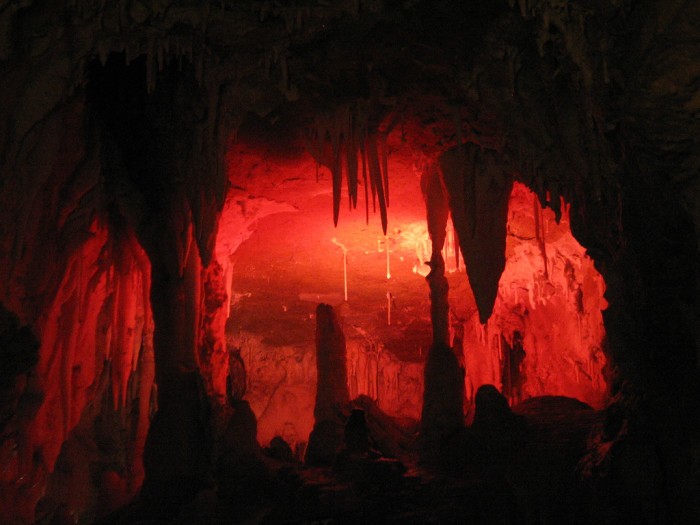 Fenelon Place Elevator
The Fenelon Place Elevator is also known as the Fourth Street Elevator and is the world's shortest, steepest, scenic railway measuring in at 296 feet in length. This amazing location provides outstanding views of Iowa, Illinois, and Wisconsin. The elevator is open April through November, and is well worth a visit. Fenelon Place Elevator is located at 491 W 4th Street in Dubuque, Iowa. For more information, click here.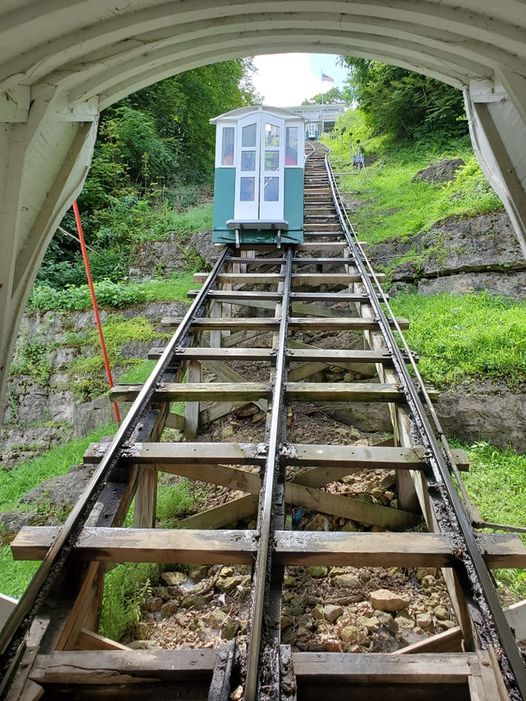 Mississippi River Museum
The Mississippi River separates the border of Iowa with Wisconsin and Illinois, so it makes perfect sense that the river is culturally and historically significant in and around the state of Iowa. The National Mississippi River Museum & Aquarium is part zoo, part museum, and part science center, featuring exhibits, live animals, and an incredible 4D immersive theater, among several other attractions highlighting the importance of the river to the environment and the people. The museum/aquarium offers fun educational opportunities for people of all ages. The Aquarium is located at 350 East 3rd Street, Port of Dubuque, Iowa. For more information, click here.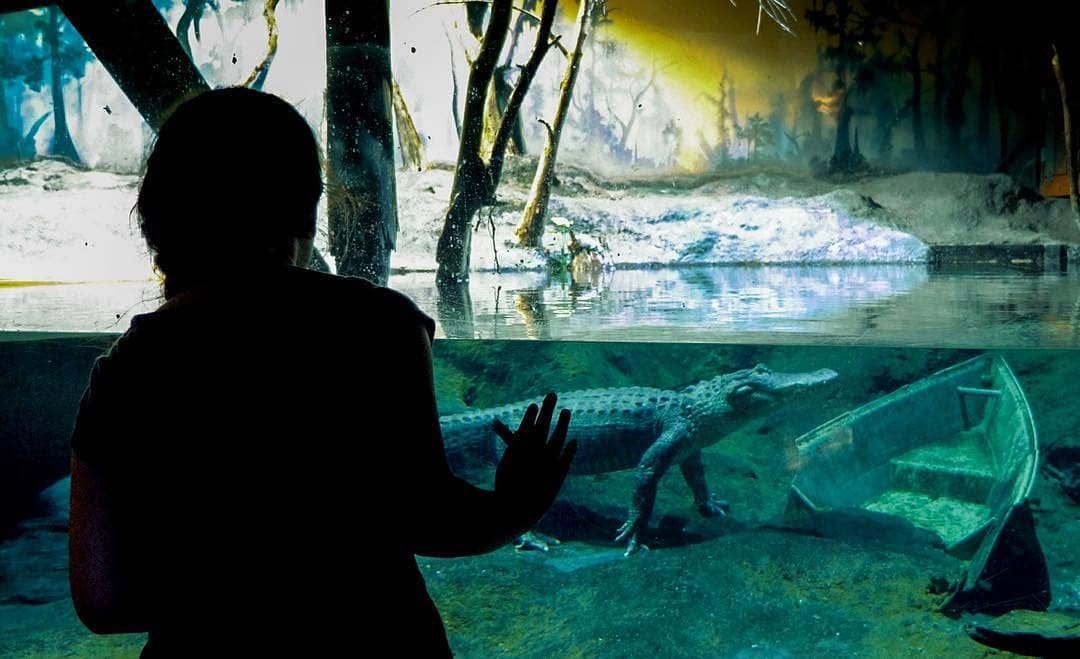 Sundown Mountain
At Sundown Mountain they have something for every skier or snowboarder; whether you are an experienced winter enthusiast or just learning how to get down the hill, Sundown Mountain offers plenty of snowy fun and an unforgettable Midwest winter experience. Sundown Mountain Resort Sundown Mountain Resort is one of the best Midwest ski resorts offering 21 runs, 2 terrain parks, 4 lifts with 2 conveyor carpets! Sundown Mountain Resort is located at 16991 Asbury Rd. in beautiful Dubuque, Iowa! For more information, click here.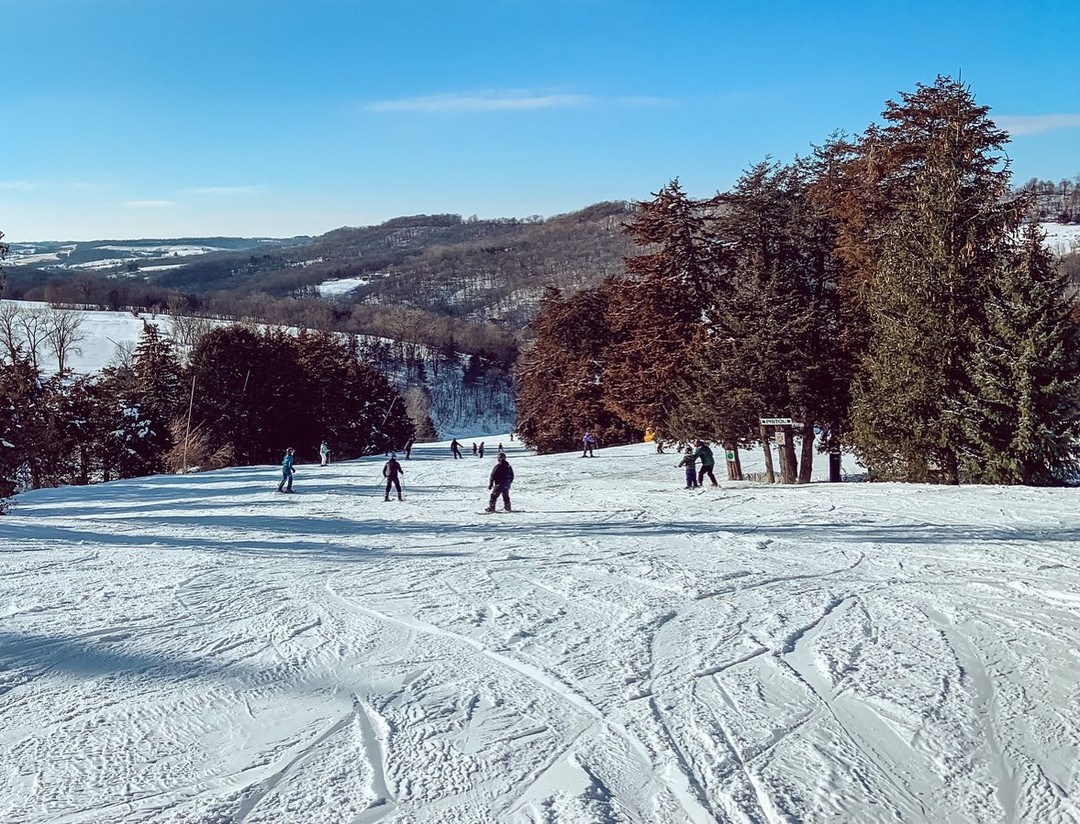 Union Park Sky-Tours
Union Park Sky Tours has 9 amazing lines, that will take you 70 feet above ground, on zip lines as long as 1,000 feet. During the tour, you will fly over the beautiful and historical Union Park. The views from above are magical! As you fly through the air, you will have a 360-degree view of Horseshoe Hollow as well as the ancient ruins that lie below. Each tour takes about two hours, and includes a bit of hiking from one platform to the next. The tour is open to anyone over the age of 10, who weighs between 70 and 270 lbs. Sky Tours can be found within the YMCA Union Park Camp at 11764 John F Kennedy road in Dubuque Iowa. For more information, click here.

These are some of my favorite places to visit in Dubuque, however this just barely scratches the surface with everything this city has to offer. There are mountain bike trails, shopping, a great farmers market, river boat tours, and so so much more. For a full list of everything Dubuque has to offer, click here. Travel Dubuque has done an outstanding job putting together everything Dubuque has to offer.