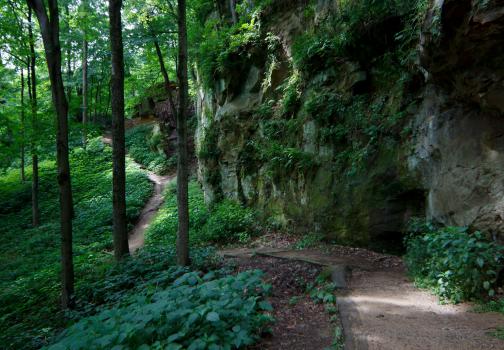 Wildcat Den State Park is one of the most beautiful state parks in all of Iowa.  Combining preserved historical structures with natural beauty, and a wonderful trail system.  The unique trail system winds through a variety of different terrain and covers more then 4 miles on 420 acres of rugged beauty.  With 75 foot high cliffs and amazing rock formations scattered throughout, its easy to see why Wildcat Den is a favorite spot for hikers and outdoors lovers alike.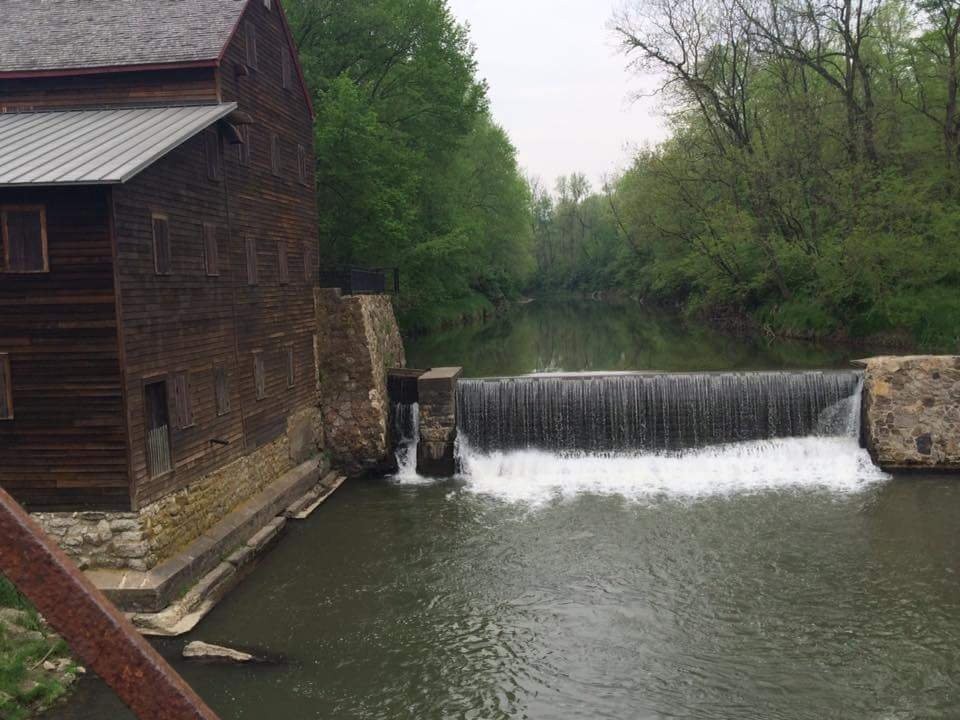 With so much  natural beauty, its easy to forget about the two historical attractions.  the first is the pine creek grist mill, built in 1848.  This mill is listed on the national register of historic places, and is one of the best examples of mid 19th century mills left in the country.  The other historical attraction is located near the south entrance, and is an early 1900's era, one room school house.  These two attractions offer a glimpse into the past and are perfectly preserved and open for viewing throughout the summer months.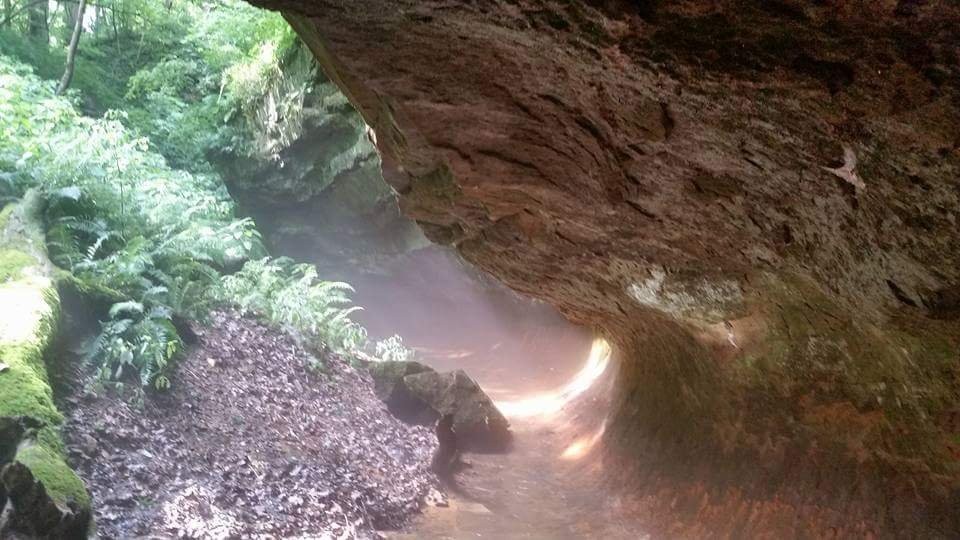 Wildcat Den State Park is also a great location for your next camping and picnicking, the park has 28 campsites with non modern restrooms.  There is also two shelters and a wide variety of picnic settings throughout the park, many with picnic tables and mounted charcoal grills.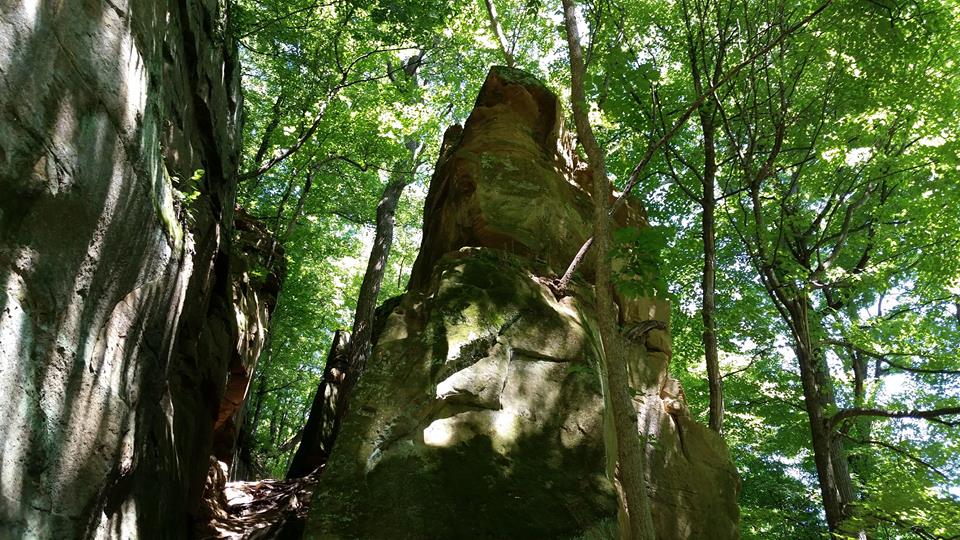 Don't Miss:   The Pine Grist Mill and bridge.  If hiking is not your thing, you can still make your way over to the pine mill bridge.  It's only a short walk from the parking lot, but the view is breathtaking!  This section of the park is one of the most photographed locations in the state.  A popular destination for prom and engagement photos.   There is also a waterfall located just behind the mill.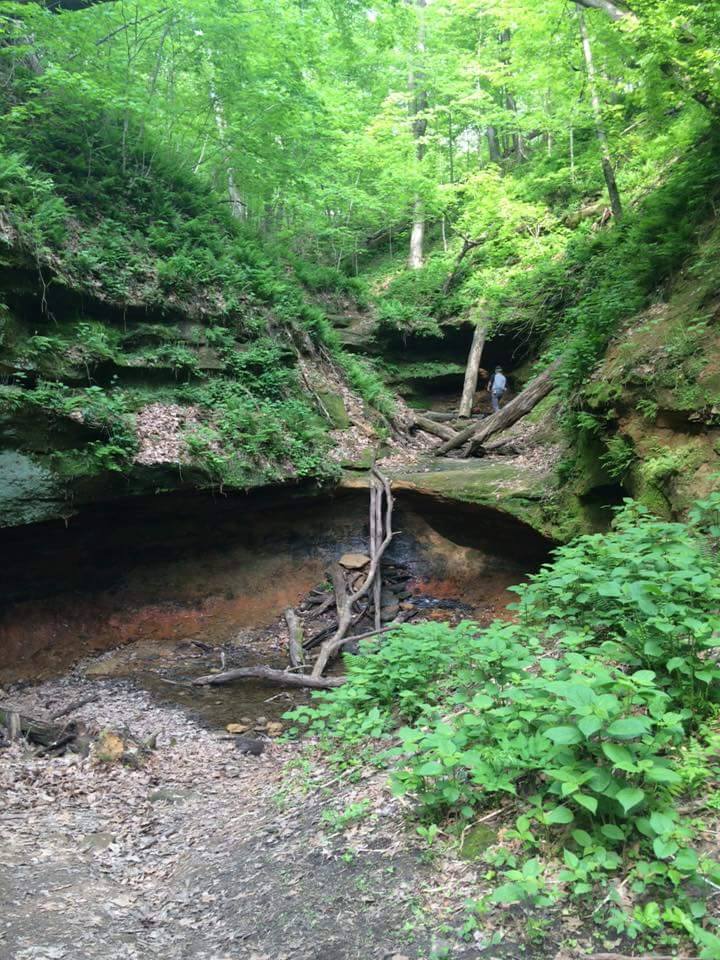 Logistic's:  From Highway 22 turn North on Wildcat Den Road, follow road for 1 mile to the park entrance.  1884 Wildcat Den Road, Muscatine.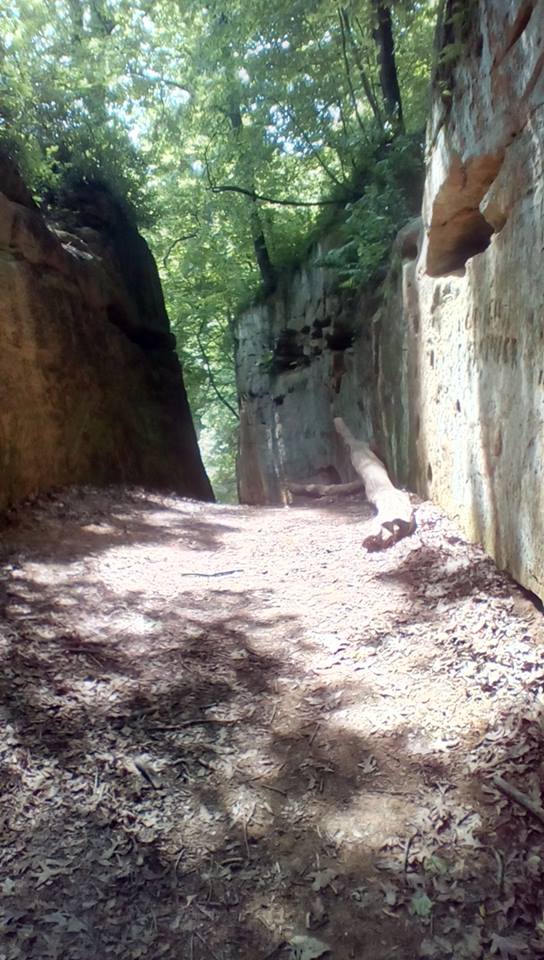 Best Time:  It's always a good time to visit Wildcat Den.  Although visiting during mild weather is my favorite time to visit.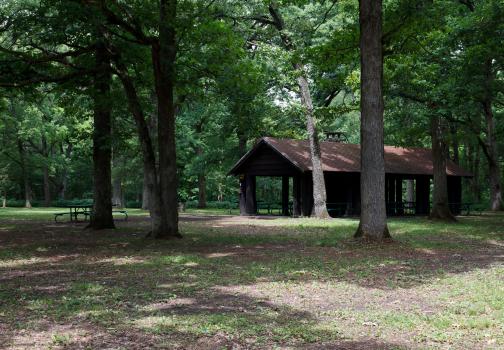 Pit Stop:  The Buffalo Shores Parkway is located less then 8 miles from the park, and offers camping and fishing.  The parkway also features a long sandy beach perfect for swimming or relaxing on the Mississippi River.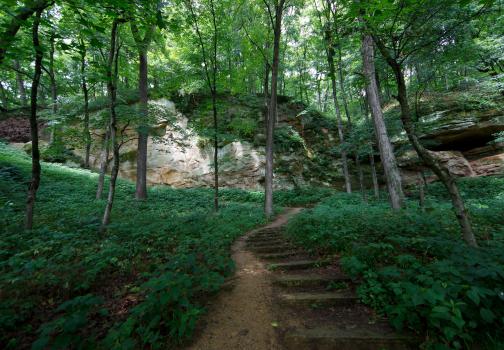 Extended Play:  West Lake Park is only 14 miles away, and has rental cabins, fishing, camping, paddle-boat rentals, and a beach area to dip your toes in the water.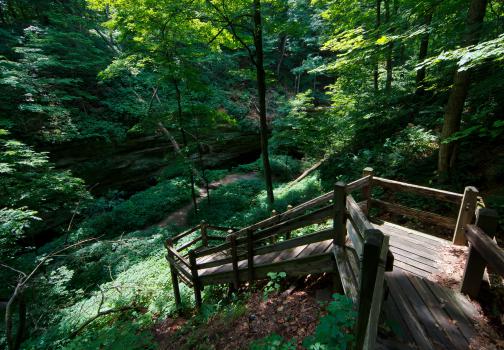 Travel Smart:  As always when hiking, remember to pack weather appropriate clothing and comfy shoes.  I also recommend bringing sandals or a water shoe, as there are several different opportunities to cool off by wading into the pine creek which runs throughout the park.  Remember to pack plenty of water for your trip, bug spray, and sunscreen may also be a good idea.
Love Iowa State Parks?  To find another great hiking location click here.