Looking for an unforgettable Adventure, that is fun for the whole family? (ages 12 and up only) Look no further!  Marsan Canoe and Kayak Tours, has just what your looking for.  Weather your an adventure junkie like me, or its your first time in a  kayak( like was the case for my 12 year old daughter).  This is one Adventure you won't want to miss! The Crystal City Underground is located at 700 Crystal Ave, in Crystal City, Missouri. For more information, click here.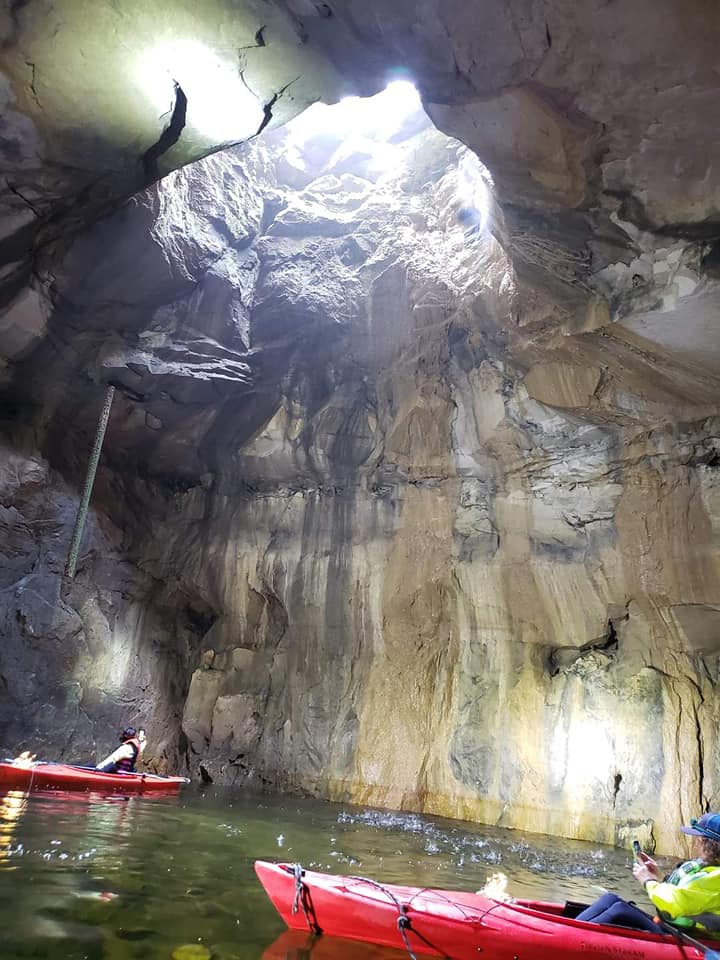 Located deep in the heart of the Midwest, lies a one of a kind kayaking experience that you will never forget.   Operated by Marsan Canoe and Kayak Tours, this amazing Adventure takes you into the depths of the long forgotten PPG no.9 glass mine.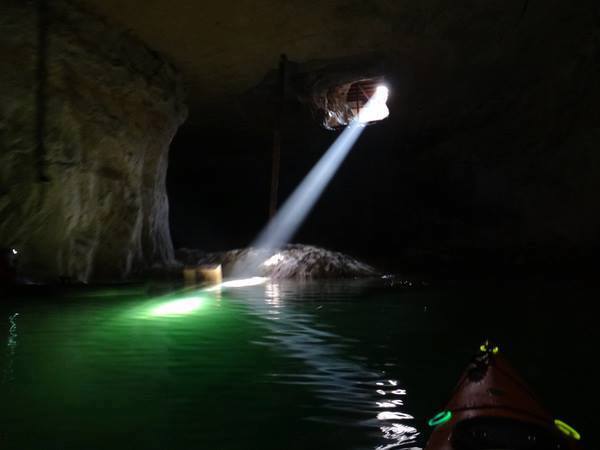 In 2013 Marsan Canoe and Kayak Tours began offering one of the most amazing float trips available today. This experience is so rare, that I could not find any comparable trip in the entire United States.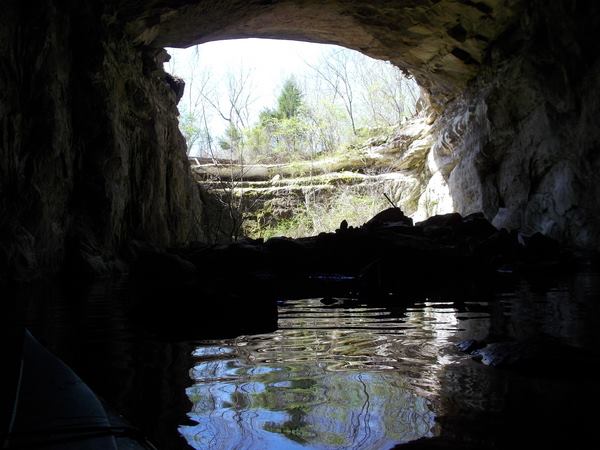 The 3 hour tour takes you up to 400 feet below ground, as you navigate your kayak through the flooded former sand mine.  On your tour you will pass such sights as the "Birth Canal," "Gilligan's Island," "The Squeeze," " The Car Wash" and the "Townsend Center"which is the largest opening in the mine.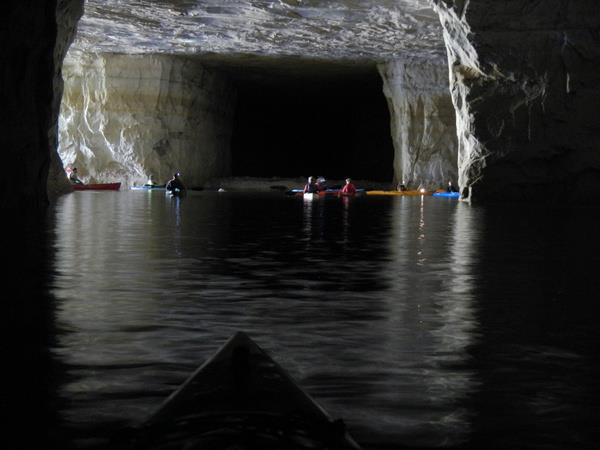 All tours are run by expert guides of great personality, who do an outstanding job both guiding the tour and providing an interesting/entertaining history of the mine.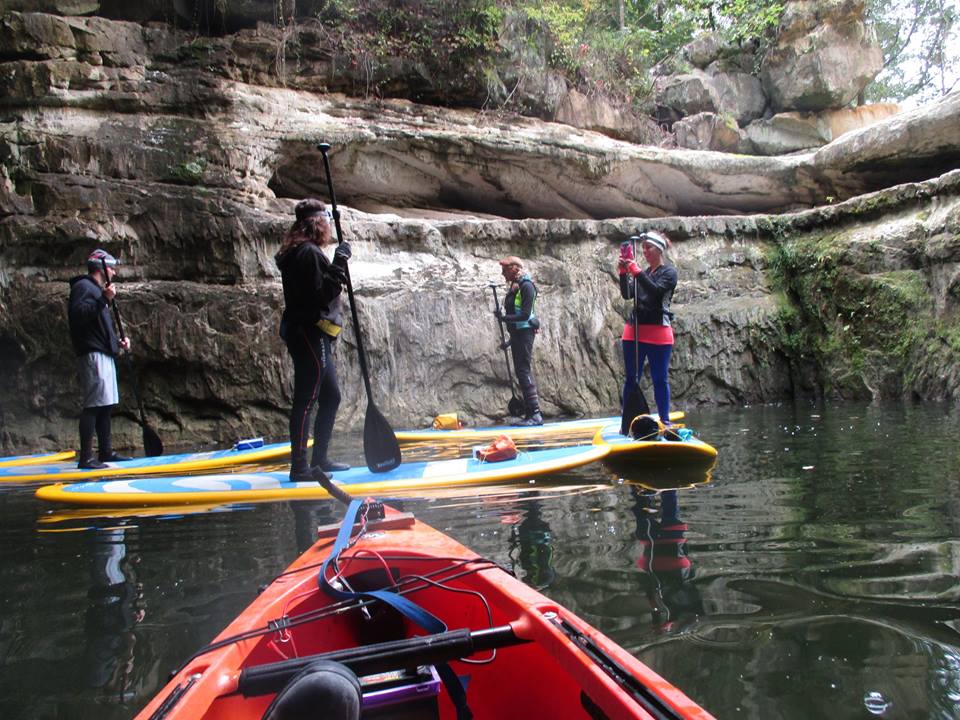 As an experienced adventurer who has done and seen it all.  I have to say, my tour with Marsan through the Crystal City Underground is one that will stand out in my mind for years to come.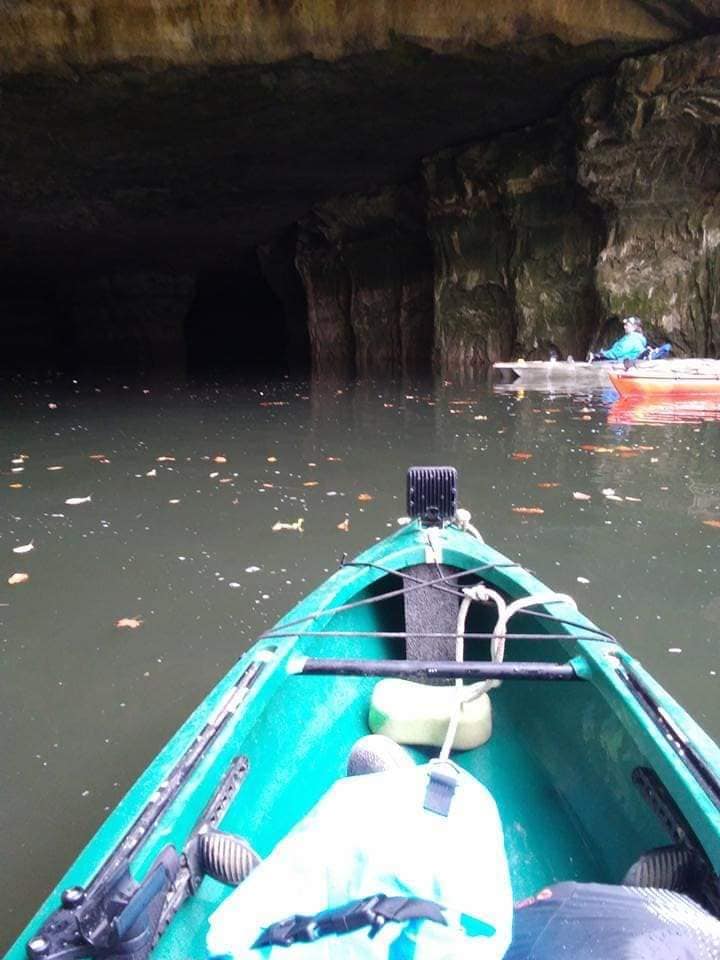 At Marsan Canoe and Kayak Tours, kayak season never ends.   They are open year round with a constant inside temperature of 61 degrees.
Some dates will fill up fast, so make your reservation soon, this is one Adventure you wont want to miss!  To reserve your spot call (636) 208-5026  to find out more about this amazing kayak tour click here.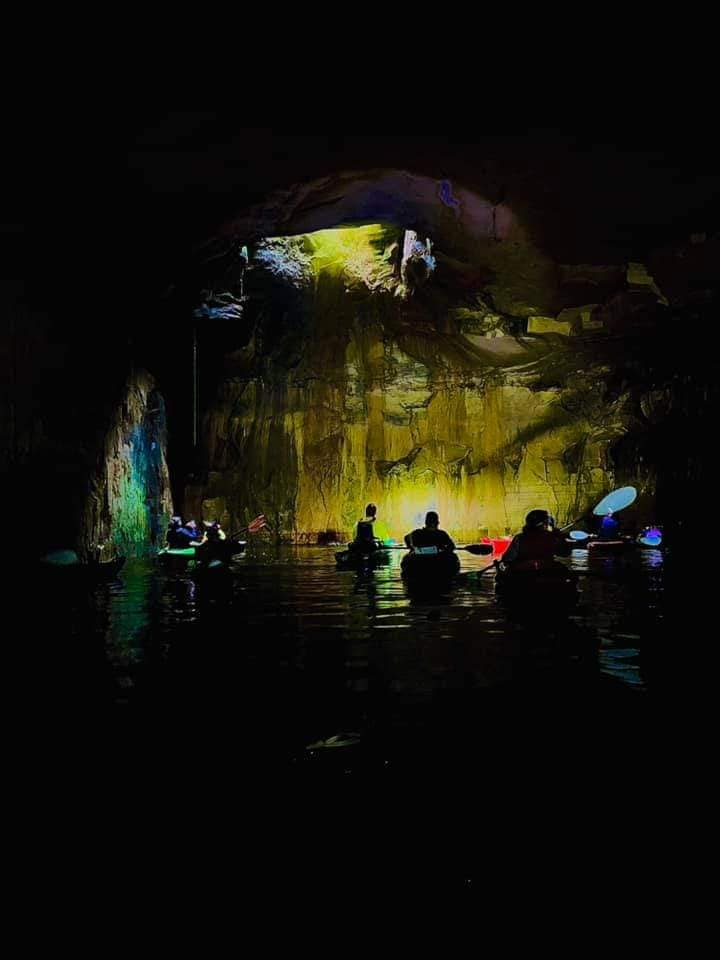 I usually don't do this, but on a personal note: It should be stated, no matter how much I write or how many pictures i share of this trip.  I just can't do it justice.  Often I find myself awake at night thinking back on my time in the mine.  In my never ending world of Adventure, I try to make it a habit to never visit the same place twice.  With that said I feel I need to further explore the vast Crystal City Underground, and I'm sure sooner rather then later, my path will lead me back.