Make Your Visit To Branson, Extraordinary With A Trip To Talking Rocks Cavern. Talking Rocks Cavern is located at 423 Fairy Cave Ln. in Branson West, Missouri. For more information, click here.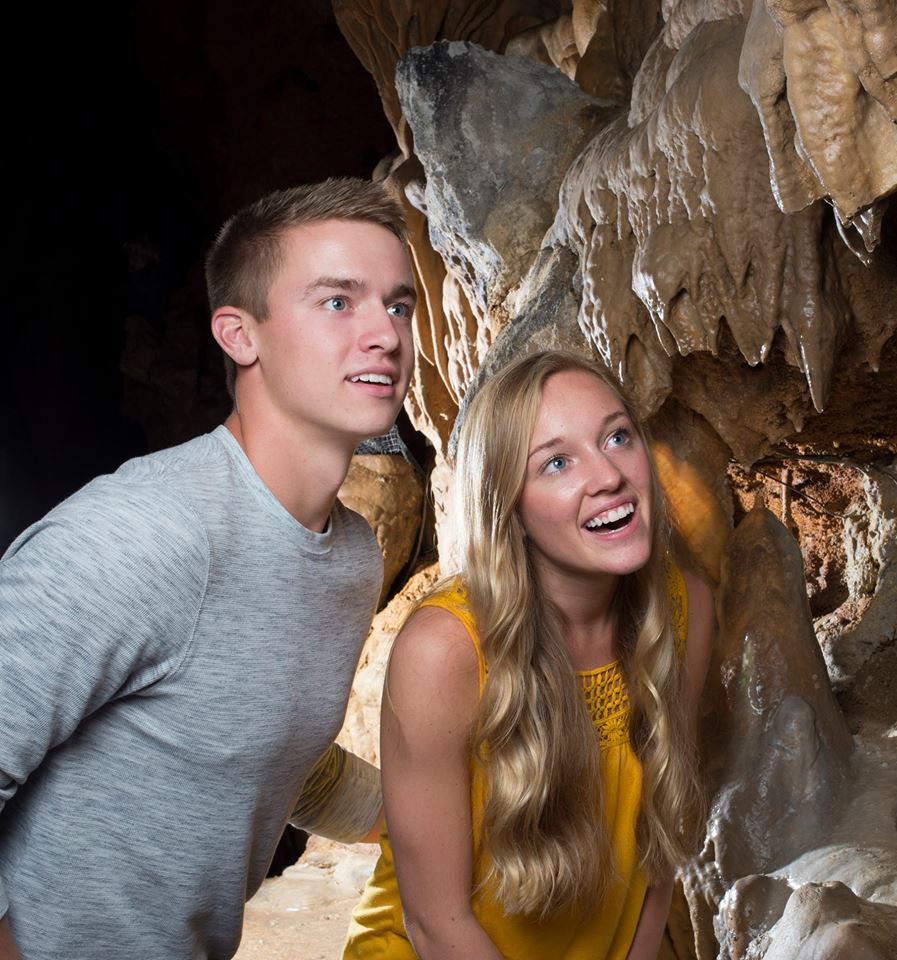 Every year millions of visitors flock to Branson to take in the majestic beauty this area has to offer.  From Table Rock State Park, to Lost Canyon Nature Trail, to Dogwood Canyon, the area is packed with natural beauty.  With so much to see and do you may not realize that one of the most beautiful attractions near Branson is actually underground.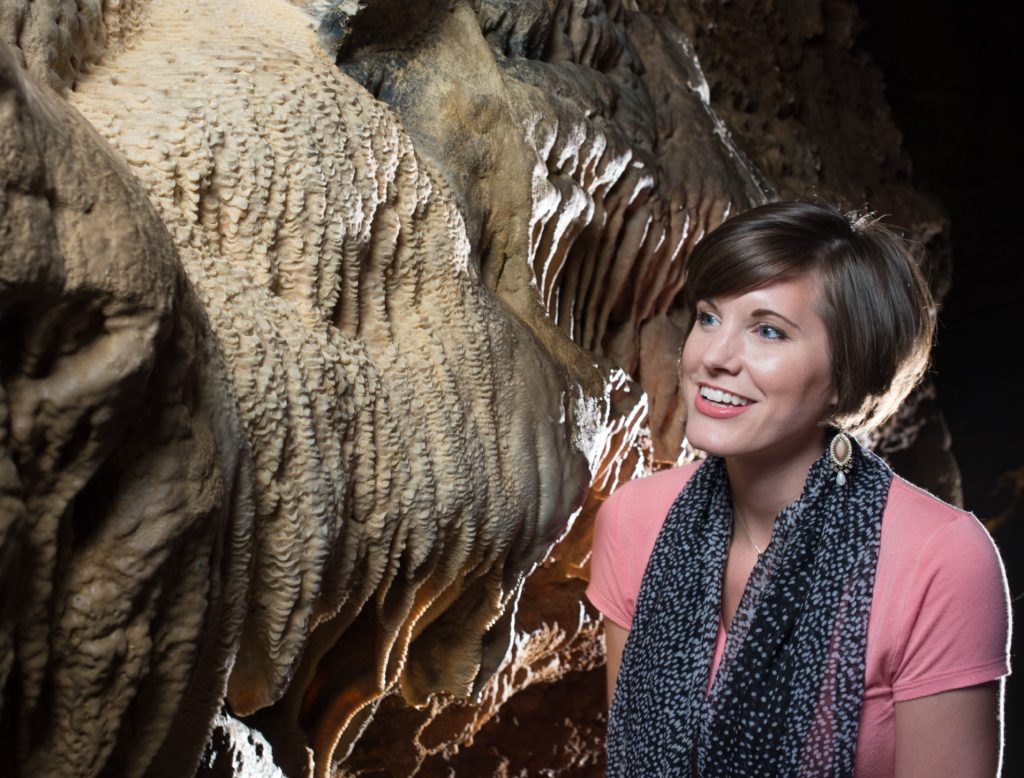 Talking Rocks Cavern was discovered in 1883,  by local rabbit hunters.  With the hunters deciding to leave the cave alone, it sat unexplored until 1896, when Truman Powell finally descended100 feet down into the cave.  Initially  the cave was known as Fairy Cave, because Truman said the beautiful formations in the cave made it look like a fairy land.  In 1921 the cave was opened to the public and became an instant hit with tourists, and remains so to this day attracting more than 40,000 visitors annually.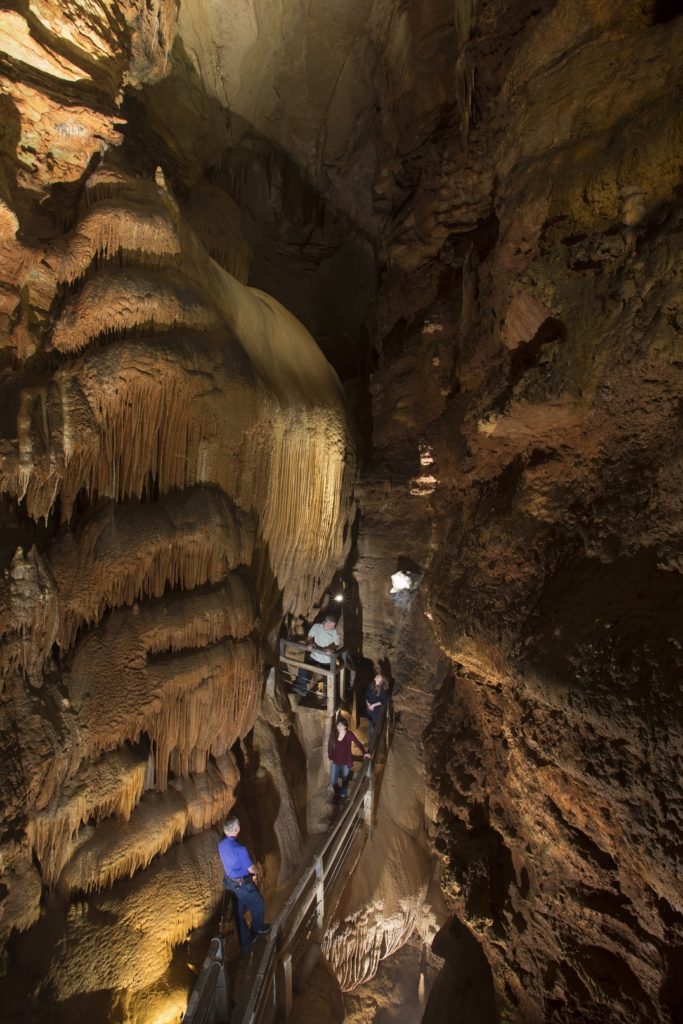 Talking Rocks Cavern has been referred to as Missouri's Most Beautiful Cave! Which is quite an honor considering there are over 7,300 known caves in the state.  However just one peek inside and its easy to see why it has earned this prestigious nickname.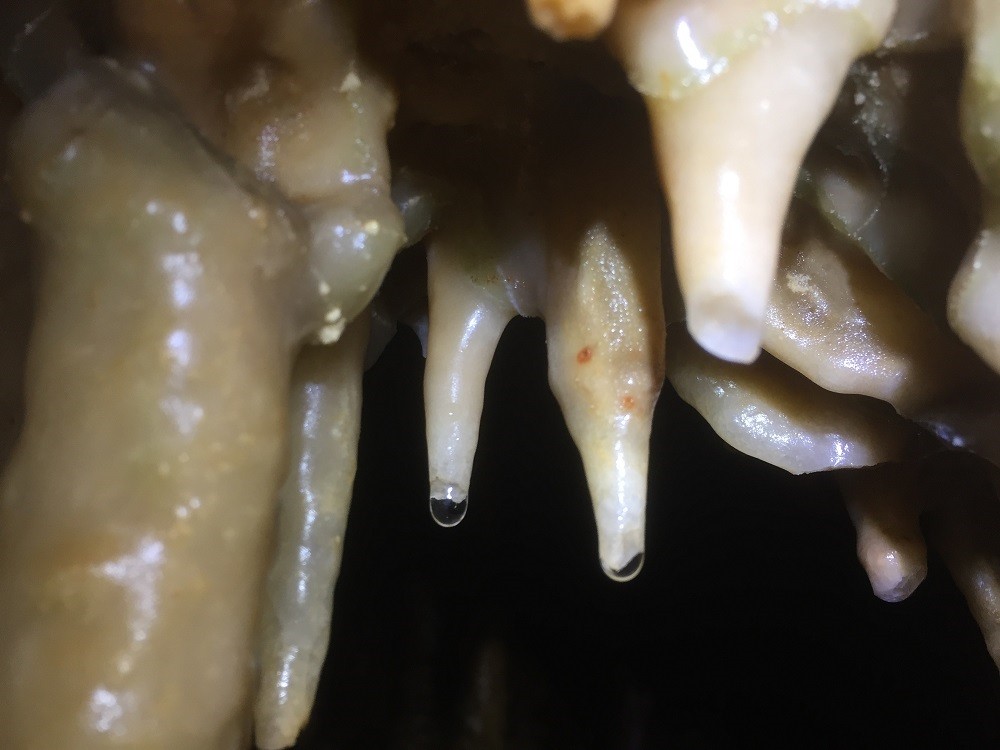 Cave tours consists of an hour long walk taking visitors on a breathtaking vertical decent into a subterranean wonderland.  Your tour guide will lead you past several world class formations, you will see soda straws, stalactites, stalagmites, flowstone, rimstone, columns,helictites draperies and The Cathedral (the largest formation in the cave) which is over 90 feet long and 50 foot in diameter.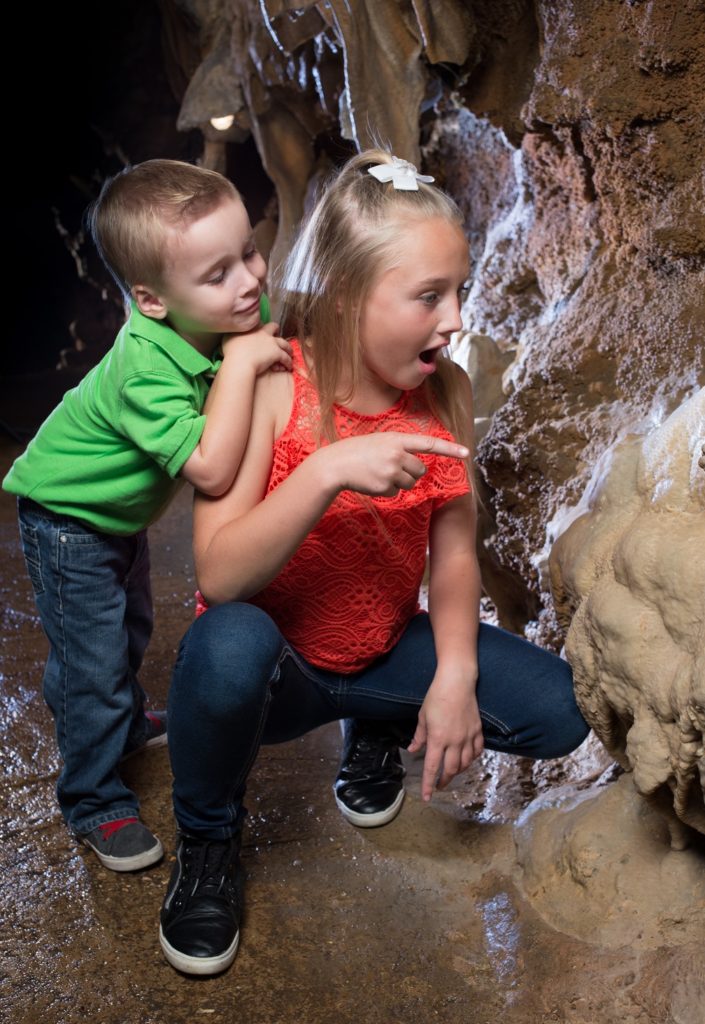 Sometimes its easy to think if you've seen one cave you've seen them all.  However this logic of thinking does not apply here.  Natural beauty like this is a sight to behold inTalking Rocks Cavern.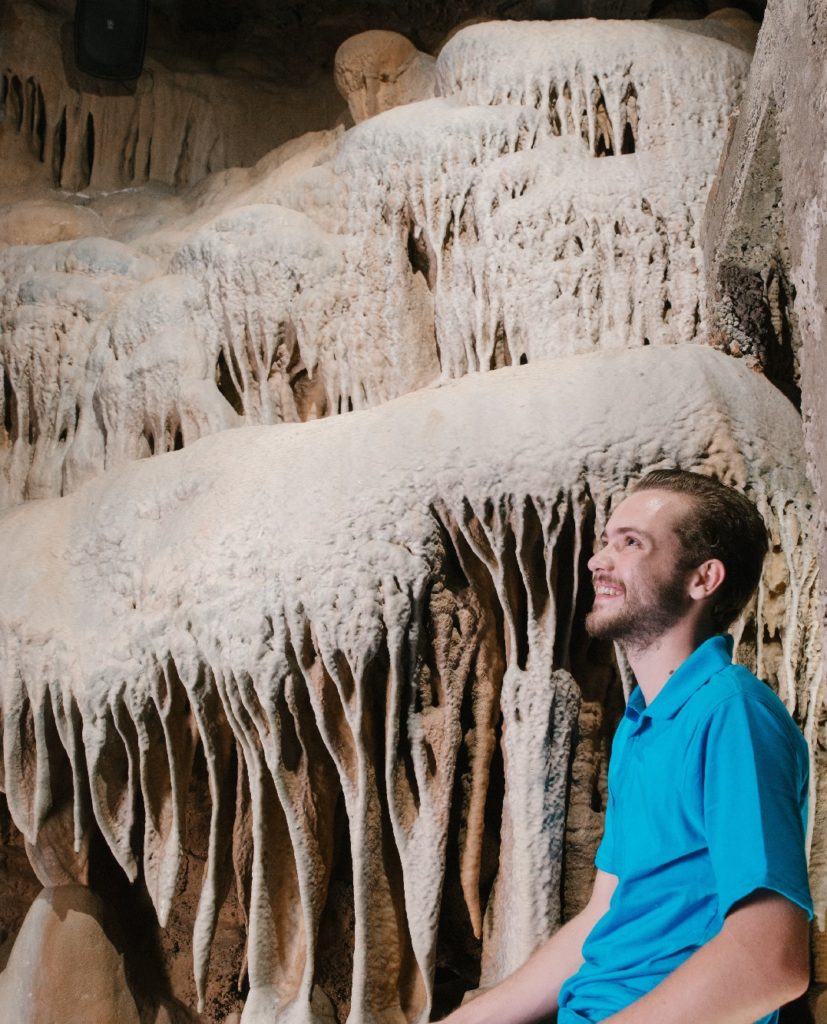 Its easy to spend a whole day at Talking Rocks Cavern, as there are plenty of fun activities above ground  as well.  After the tour families can enjoy a game of   miniature-golf,  or hike one of the scenic nature trails, there is also a lookout tower, gemstone mining, and a picnic area and playground.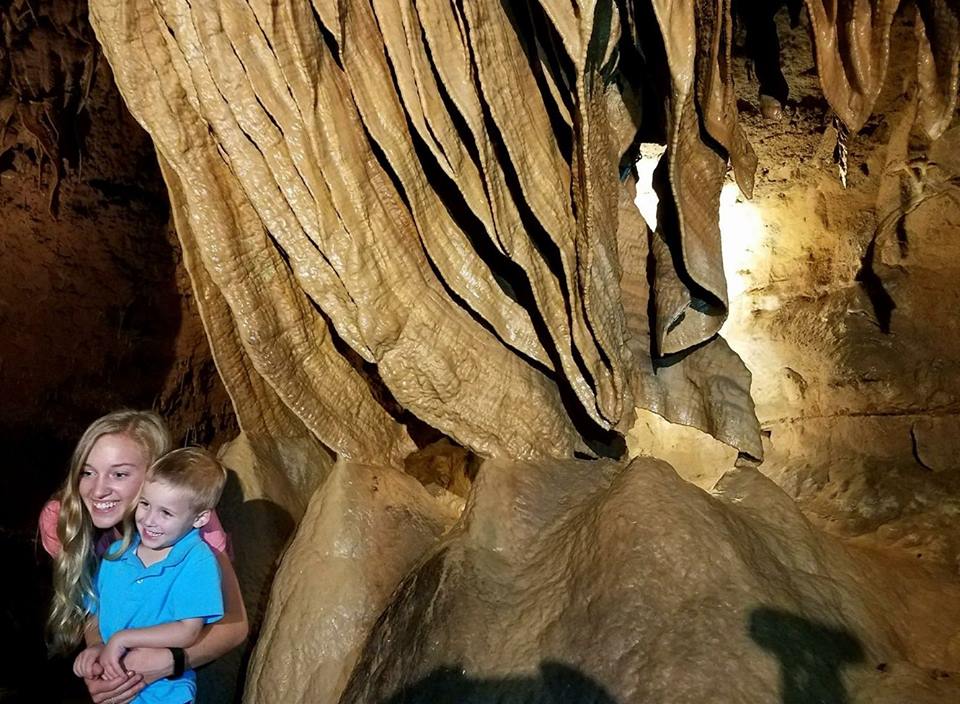 Looking for a unique gift for that hard to buy for someone on your list?  The rock and gift shop has an extensive collection of natural minerals, gemstones and fossils from all over the world.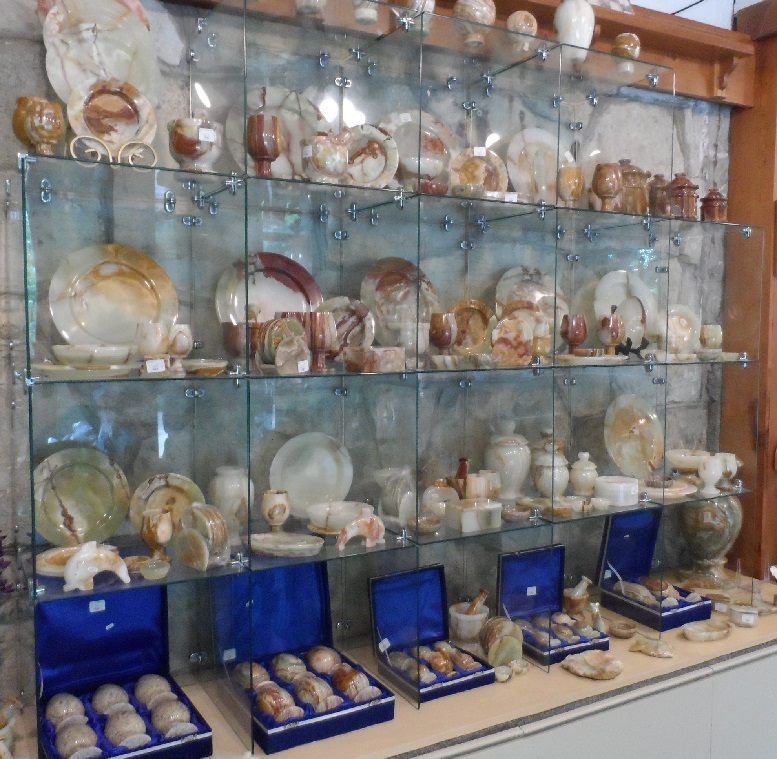 Cave tours are available year round and are a great opportunity for a fun, educational adventure.    With a constant temperature of 63 degrees, the cave offers a refreshing break from the summer heat, and is a nice retreat from the cold winter wind.
For more information on Talking Rocks Cavern visit:
http://www.talkingrockscavern.com/
or call
417-272-3366
or stop in at
423 Fairy Cave Ln.
Branson West, MO 65737