Beautiful Sable Falls is part of the Pictured Rocks National Lakeshore, and is located about 1.0 mile west of Grand Marais Michigan, on Alger County Road H-58. For more information, click here.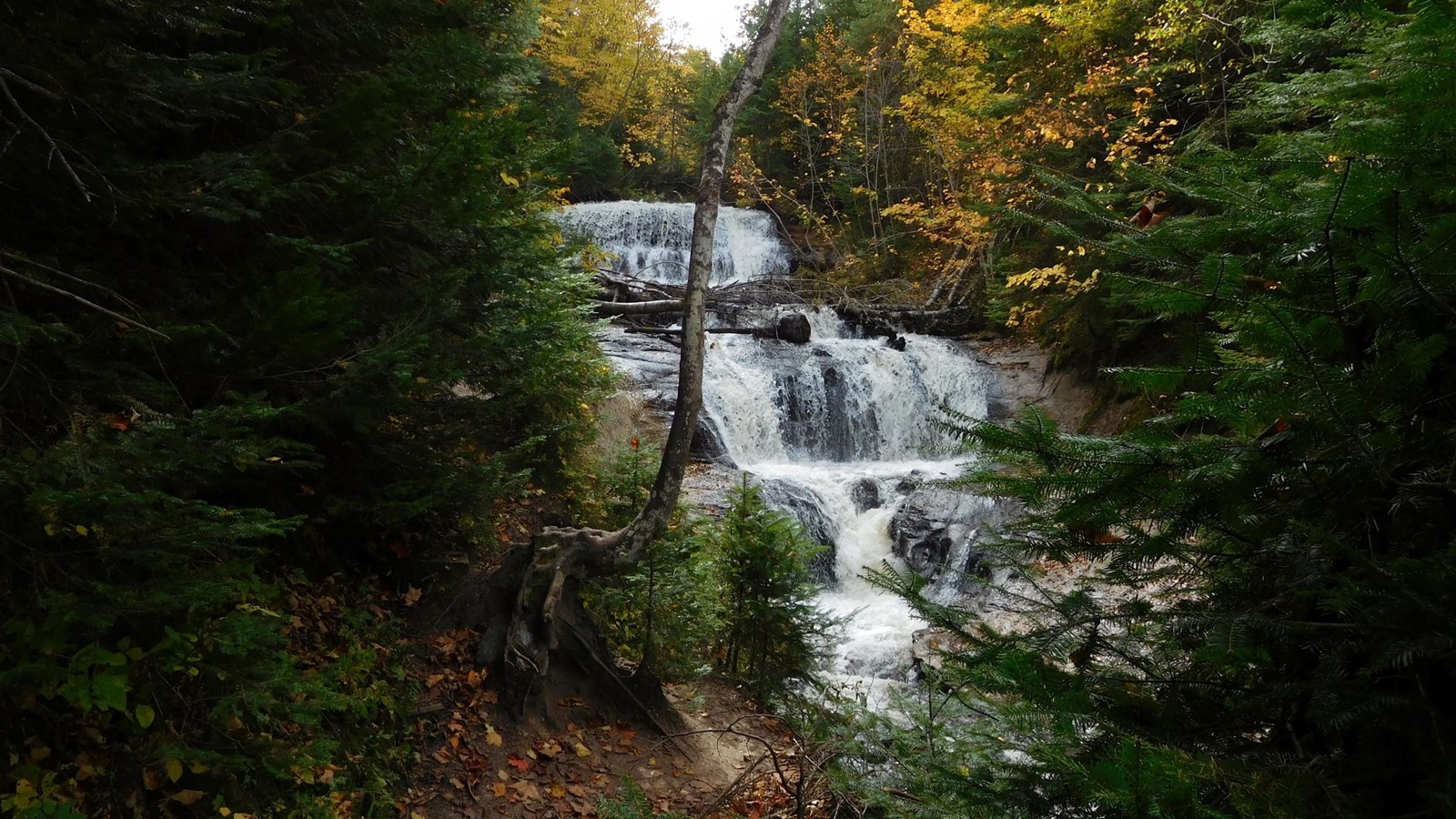 Sable Falls tumbles 75 feet over a cascading slope of Munising and Jacobsville sandstone formations on its way to Lake Superior. The best viewing is from the bottom of a long staircase of 168 steps. The trail from the parking area to this staircase is a short one.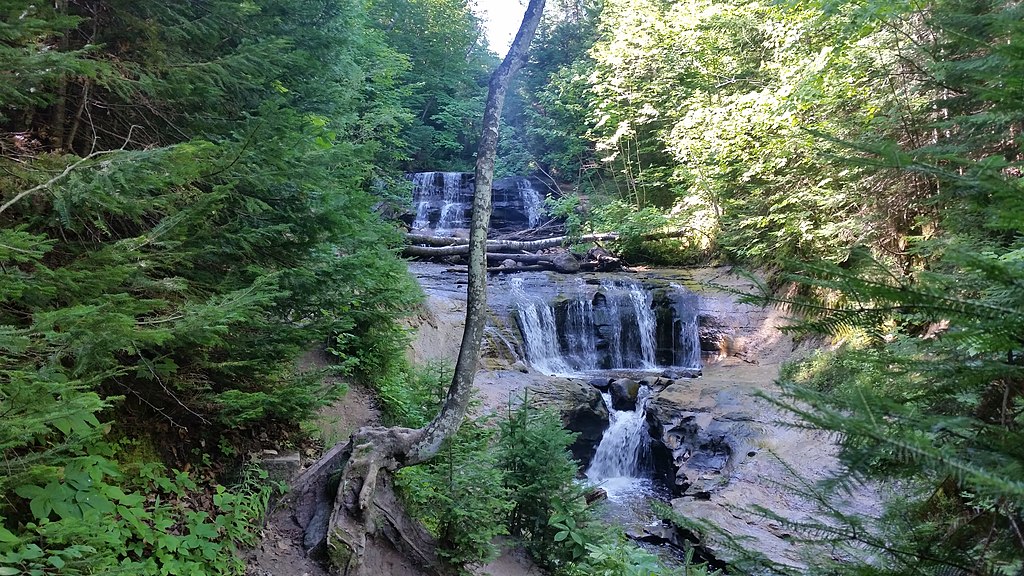 The trail continues past the falls for a short walk to a rock and sand beach where Sable Creek flows into Lake Superior. The trail from the parking lot all the way to Lake Superior and back is about 0.4 miles round trip.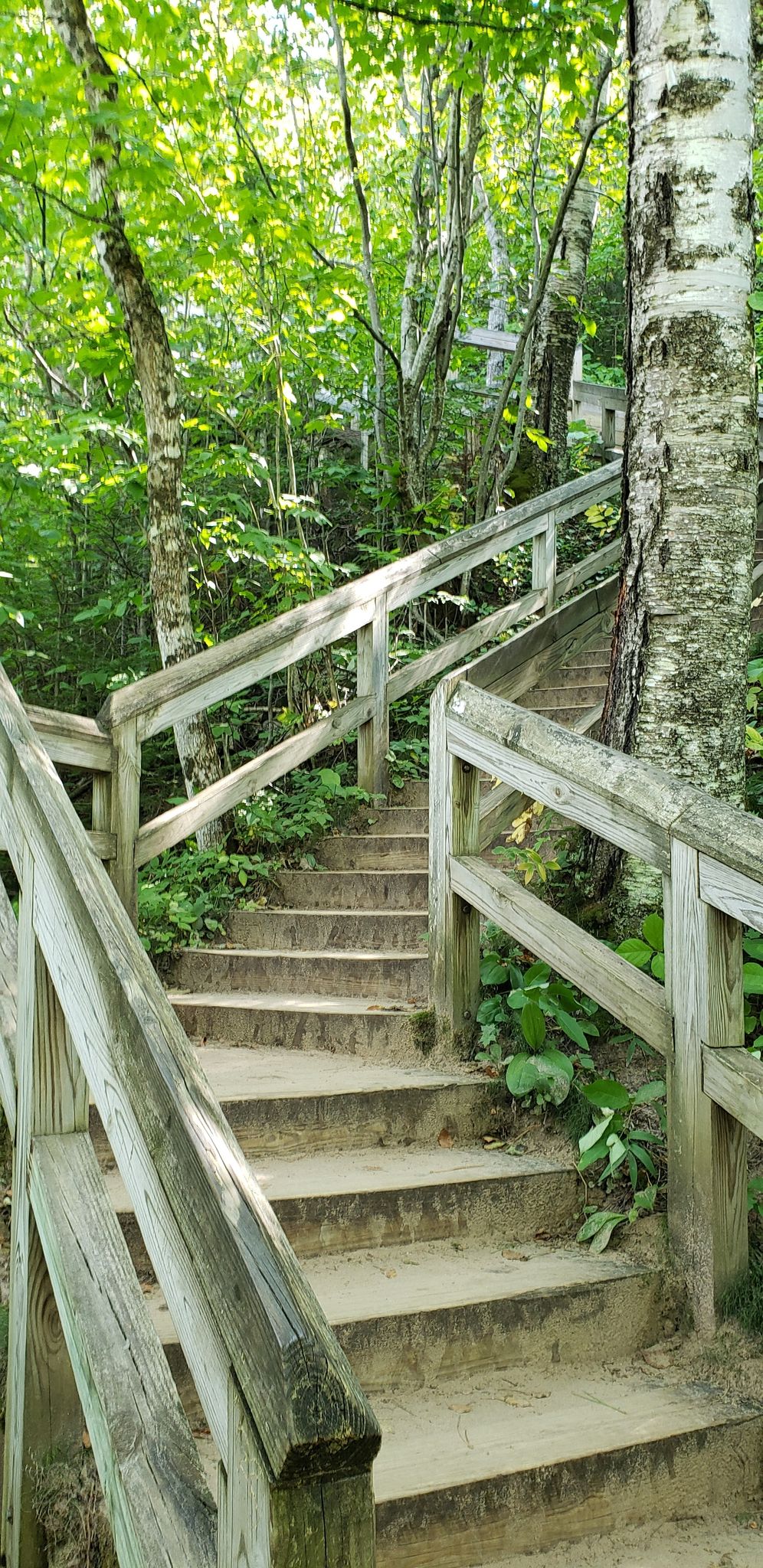 The Jacobsville sandstone exposed at the bottom of the falls is estimated to be at least one billion years old. The area has almost a perfect combination of natural attractions. Highlights include the beach area, stunning views of Lake Superior, and of course the gorgeous Sable Falls.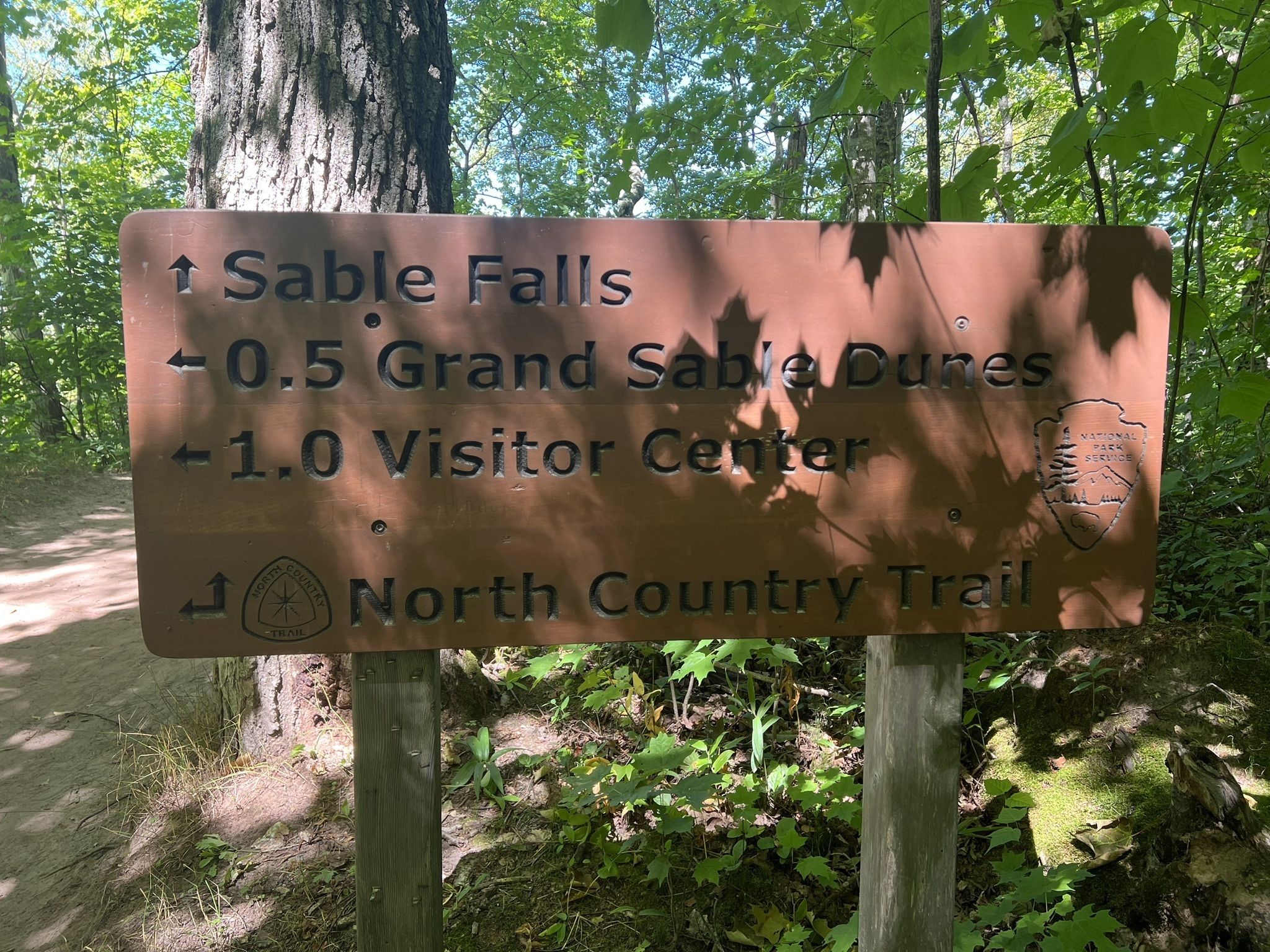 The beach at the end of the Sable Falls Trail is part rock and part sand, with views of the Grand Sable Dunes towering above.