Not long ago USA Today published a bucket list of the top 60 things to do in the United States before you die.  Well on that list was a little place in Sullivan Missouri.  But don't let the size fool you.  Meramec Cavern has a LOT of adventure packed into this one amazing location. Meramec Cavern is located at  1135 Hwy W, in Sullivan, Missouri. For more information, or to start planning your adventure, click here.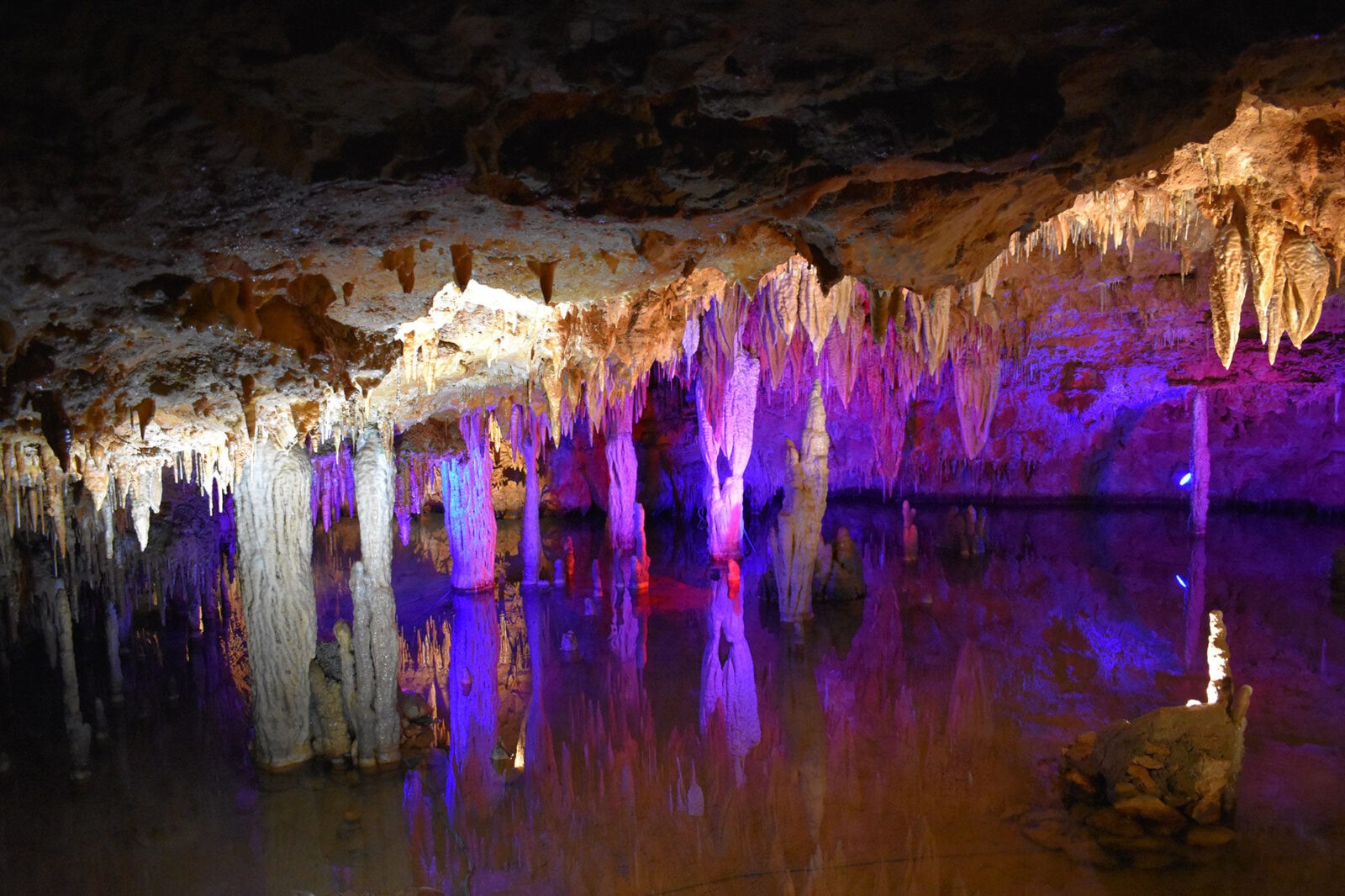 This amazing cave system draws more than 100,000 visitors a year from all corners of the Earth.  The cave dates back 100's of millions of years and has quite an interesting history.  Meramec Caverns has been featured on the Flintstones, and has also been linked to the legendary Jesse James.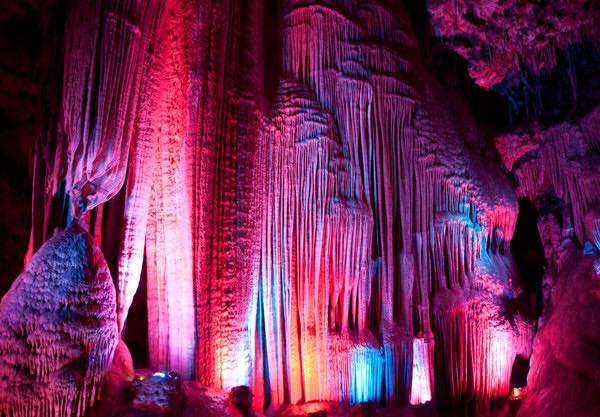 Cave tours take place year round, and are led by expert rangers.  The tour covers a 1.25 mile path and takes you past some of the most beautiful rock formations you will ever see! Cave tours lasts about an hour and a half, and take place on a lighted walkway.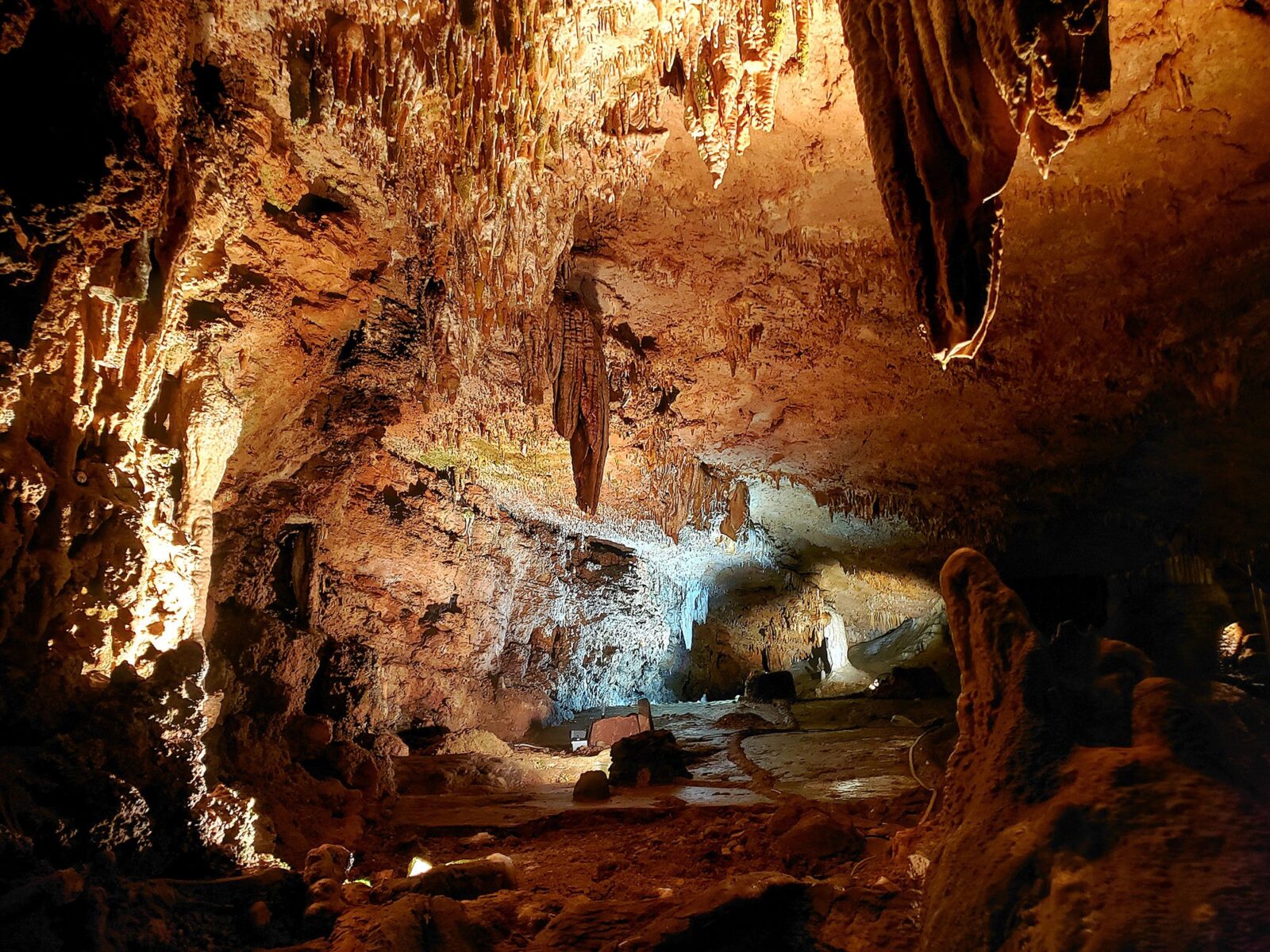 While the cave is an excellent destination in its own right, it's just a portion of the fun activities available.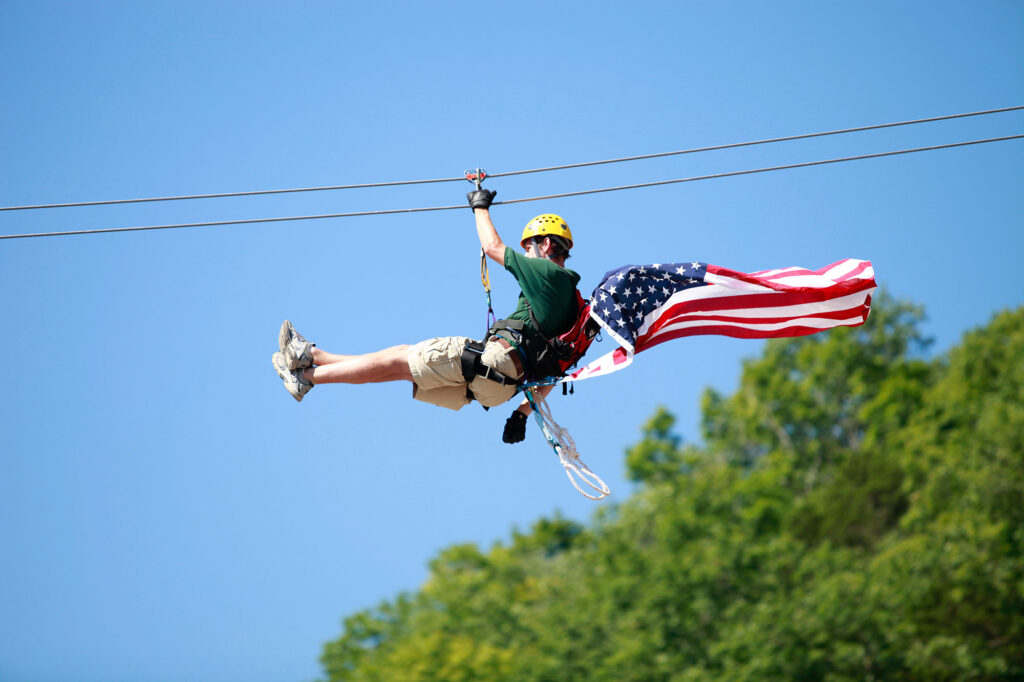 Outside the cave, is one of the Nation's premier zipping facilities. Caveman Zipline at Meramec Caverns allows visitors an opportunity to soar through the treetops and across the Meramec River in a high-adrenaline, adventure. The canopy tour includes three swinging sky-bridges and four zip rides varying in length from 200 to 1250 feet, reaching speeds of 50 mph! It is destined to be a hit with persons of all ages and interests.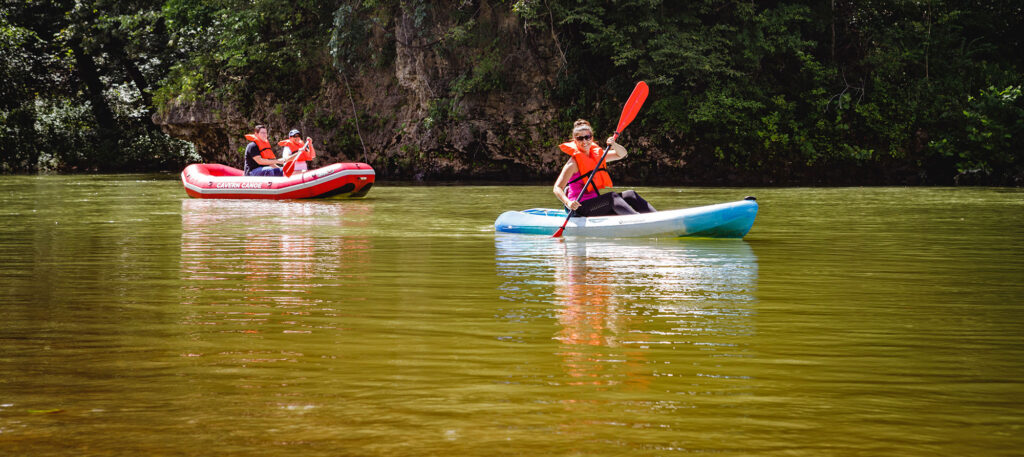 If that wasn't enough there is also an incredible opportunity to explore the beautiful Meramec River. You can explore by kayak, canoe, raft, or even on a 25 passenger riverboat named the Cavern Queen!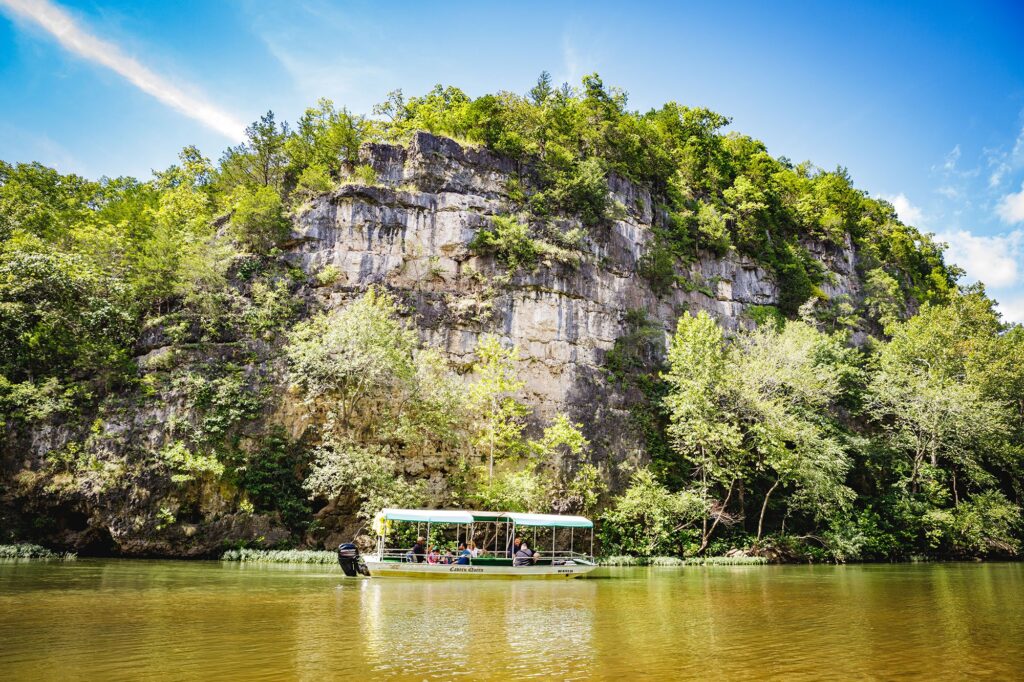 There is also a caveman climbing wall that stands 40 feet tall and  has 4 different levels of difficulty!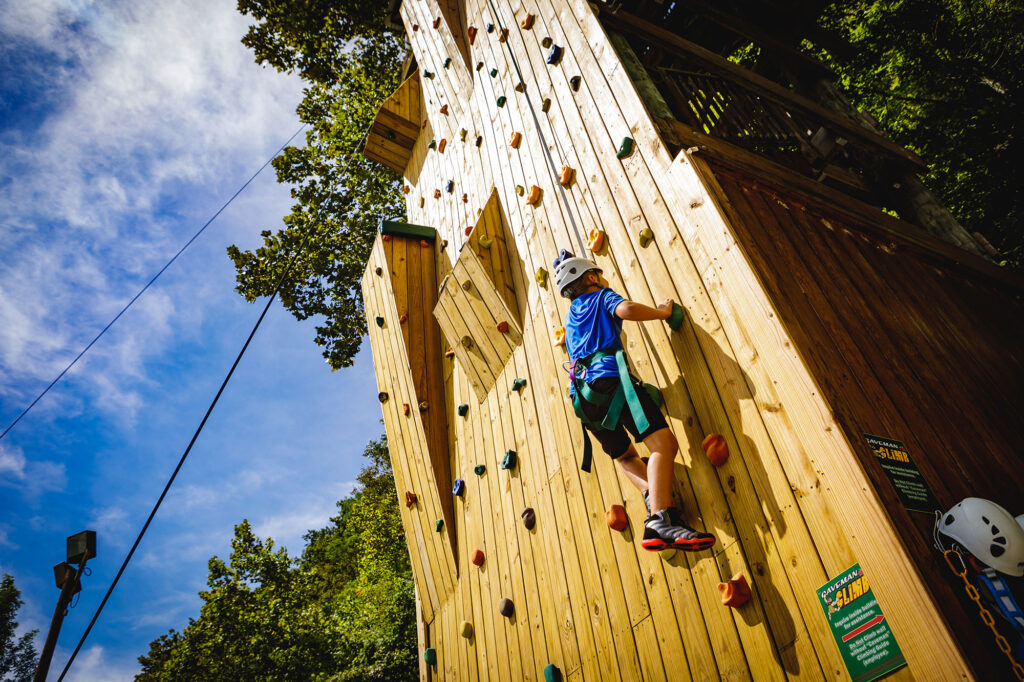 With so much to see and do in one area, most people decide to stay the night at either the onsite river front campground or the beautiful Meramec Motel located in LaJolla Natural Park.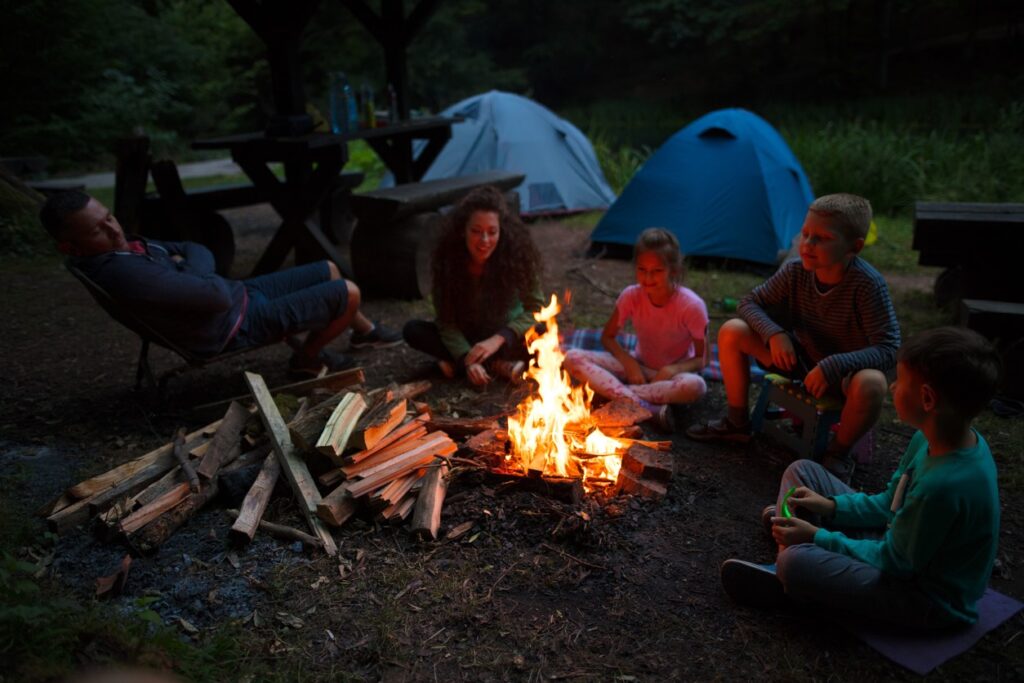 A restaurant, gift shop, candy store, mining sluice, picnic area, and even a Jesse James Wax Museum are also found on site.
For more lodging options in the area, click here. For more great family activities in the area, click here. For a list of nearby parks and amazing locations, click here.