The Moon-A-Chalet is a place where mind, body and spirit escape. Time to slow down, reconnect, restore and explore. Come home to Moon-A-Chalet to enjoy a romantic getaway, a peaceful retreat or a wanderlust fulfillment. Minutes from the quaint mountain towns of Blowing Rock and Boone, the infamous Blue Ridge Parkway, and Appalachian Ski Mountain, this chalet is perfectly situated to provide parties of two, four seasons of fun and adventure in the High Country. This incredible vacation home is located in Blowing Rock North Carolina! For more information, or to check availability, click here.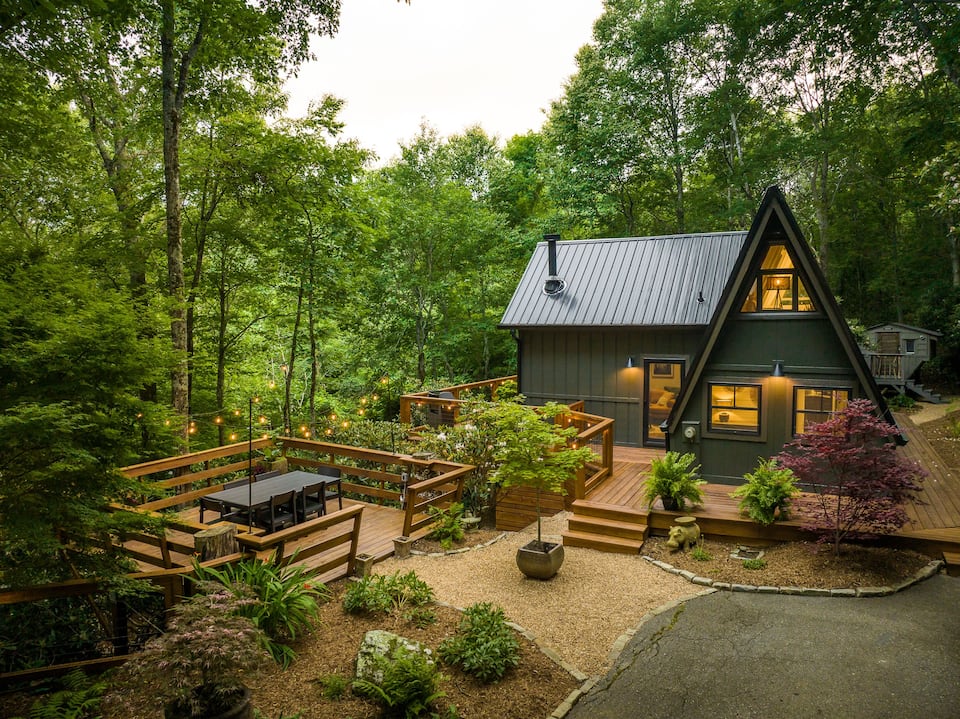 Upon arriving at Moon-A-Chalet you'll notice, that the minimalist aesthetic with neutral tones creates an elegant yet cozy feel. Throughout the chalet, natural light refines and highlights the nestled treehouse experience. Peer through the expansive windows to immerse yourself in the rhododendron and fern forest. Cuddle up by the wood stove while seeking the next adventure. Relax, revitalize and pamper yourselves while enjoying a soothing session in the cedar barrel sauna or taking a dip in the hot tub, all while being perched in the trees and surrounded by nature.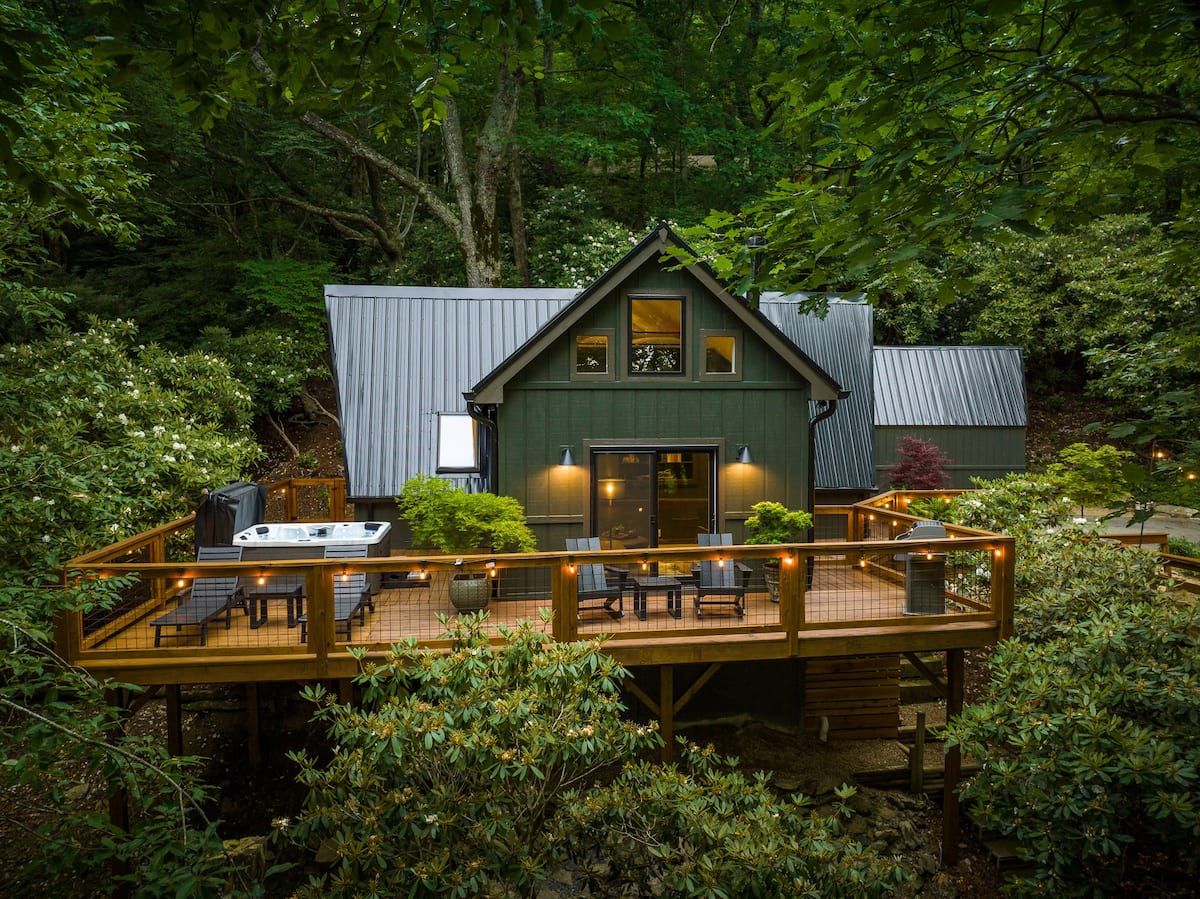 This vacation home has one bedroom with a king size bed! The bedroom is located in the upper loft and is perfect for star gazing, and also provides outstanding views into the forest. Himalayan salt lamps and essential oil spritzers are provided to keep the vibe alive. The property also has one bathroom with a stand-up shower.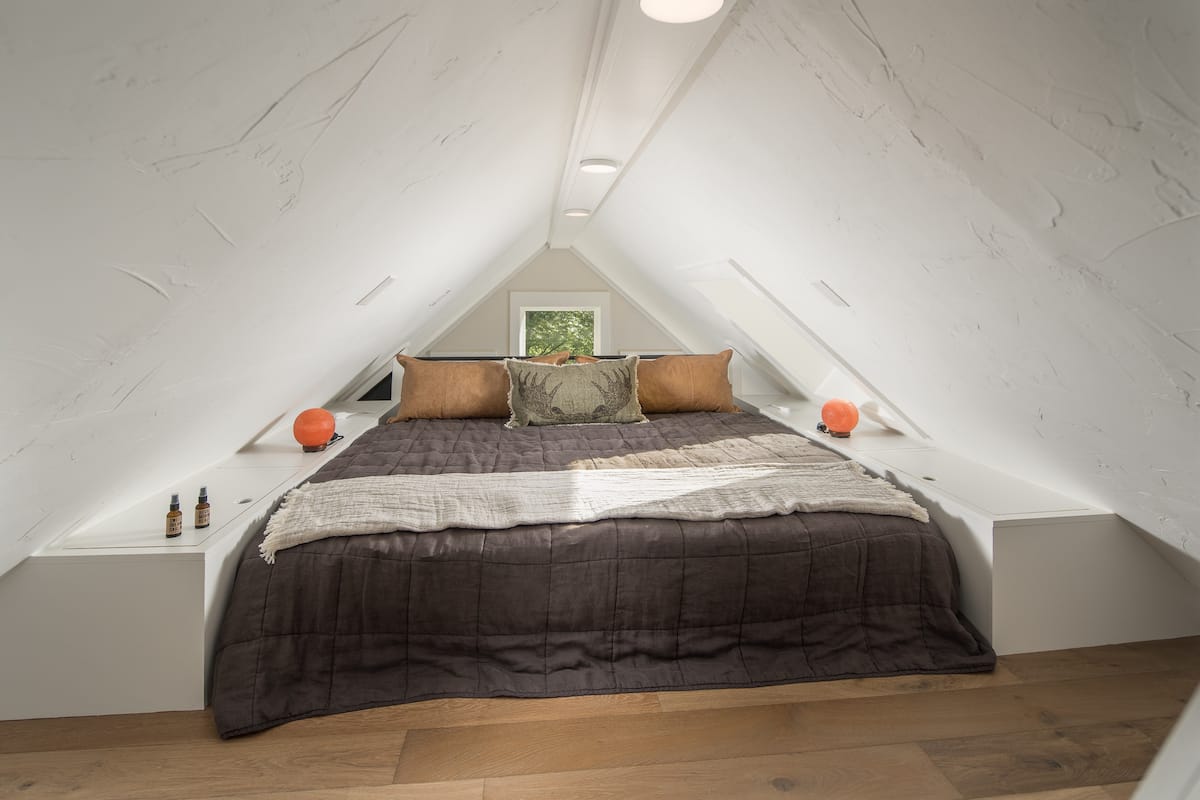 The Kitchen and Dining area is Graciously stocked and ready to prepare any meal or snack. Even oils and spices are provided. The dining area is perfect for a morning breakfast or intimate evening dinner.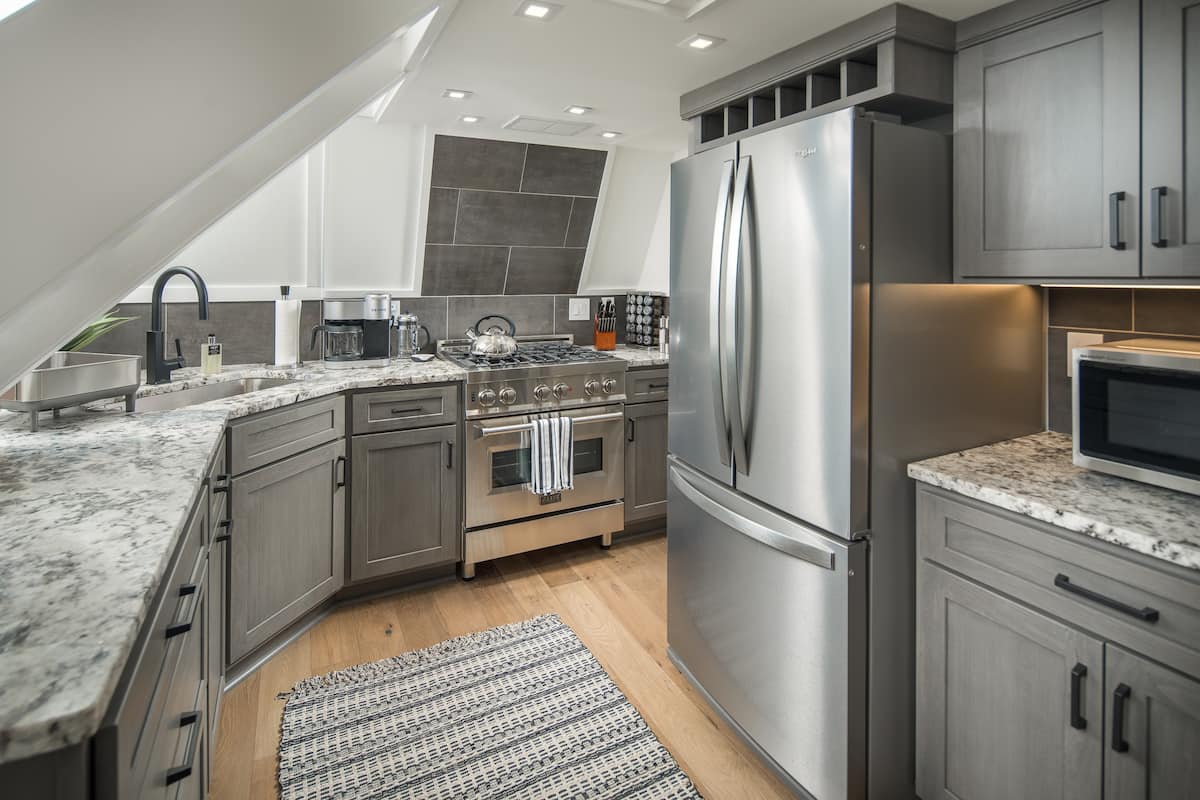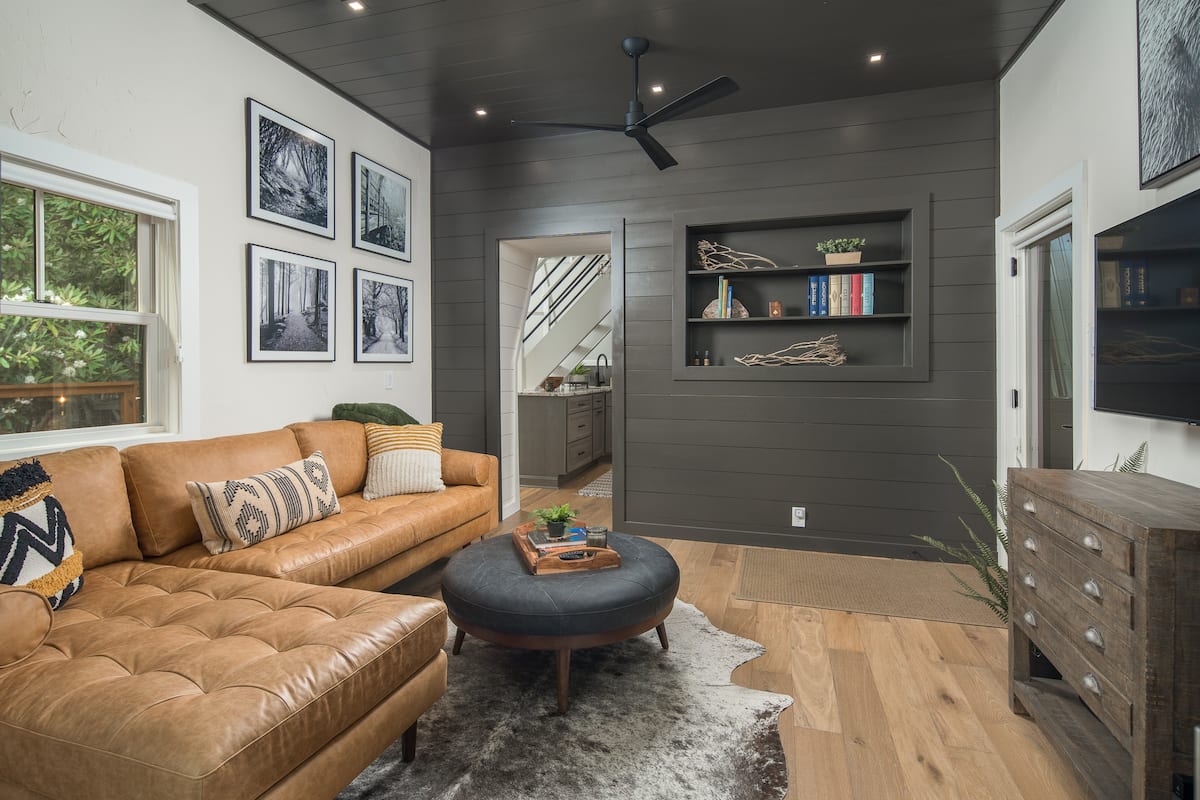 The main living area has a Danish Rais wood stove with firewood. A Samsung Smart TV with Cable TV as well. If you wish to stream, bring your passwords to log in and enjoy your accounts! There is even a few games and playing cards. The chaise lounge sofa is perfect for afternoon naps or fireside movies!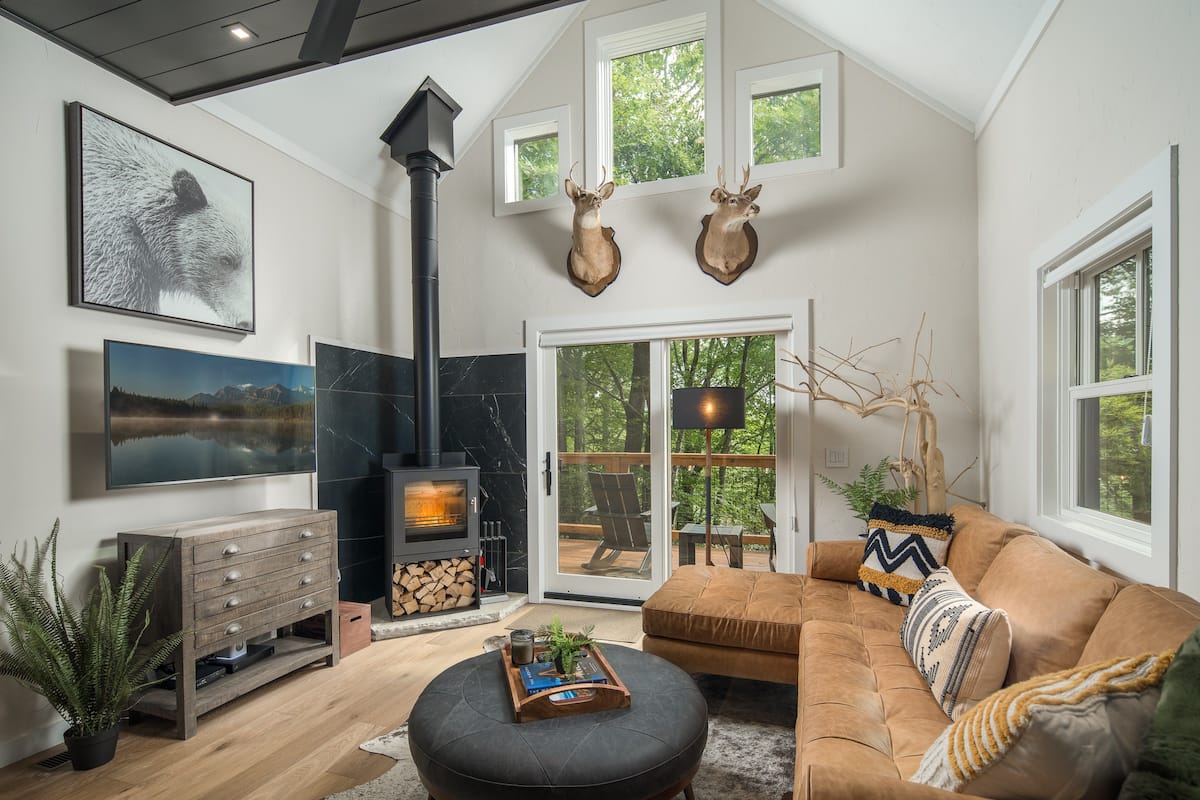 Outside the vacation home, is a wraparound porch, complete with rockers and chaise lounges! Of course my favorite activity is relaxing in the private hot-tub under a moon lit sky! You can also unwind in the private barrel sauna! A wraparound porch creates outdoor spaces to share a morning cup of coffee or a cocktail while the sunset colors surround you. Soak up the sun, the stars, and the fresh mountain air in one of the many lounging spaces.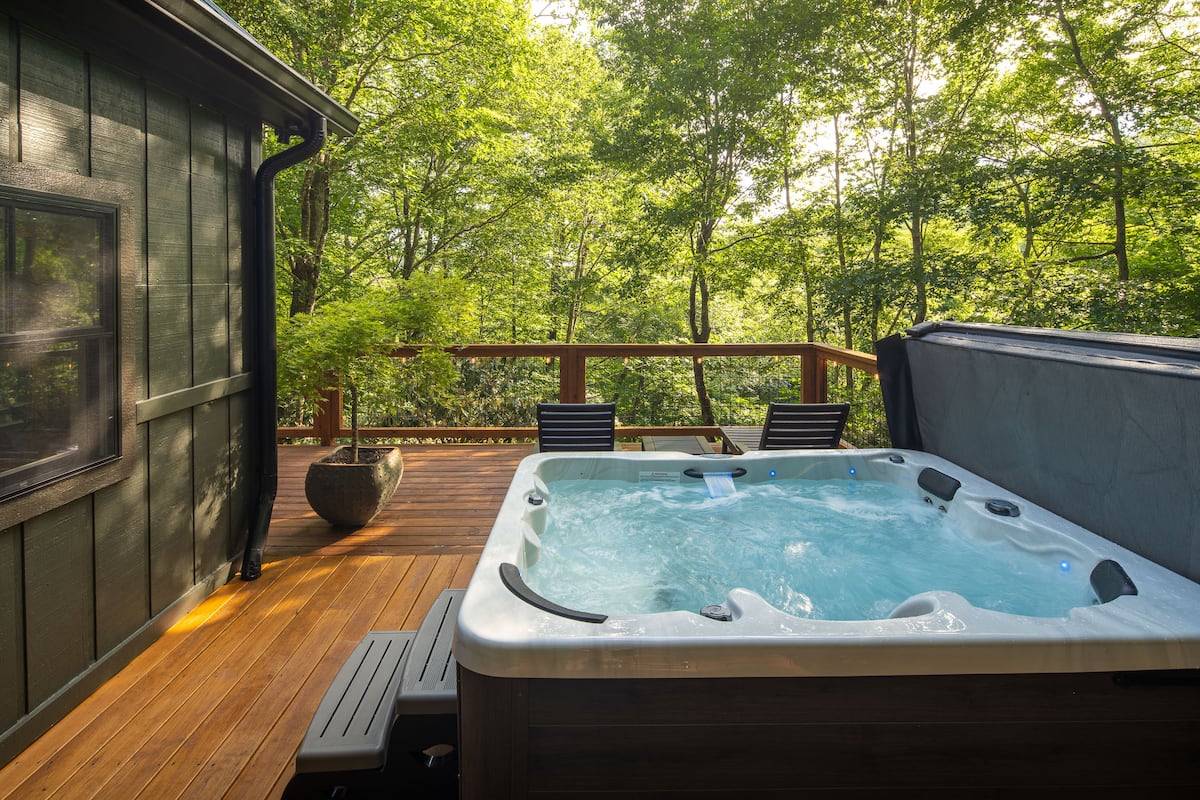 For more of North Carolina's Amazing Locations, click here. For more lodging options, click here. For a list of activities, in North Carolina, click here.