Do you love hiking, trekking, or just enjoying nature? Indiana has some pretty amazing places to hike, as well as some killer hiking trails. If you want to make sure you have an unforgettable experience while hiking this spring or summer, check out the 11 hiking trails open to the public at Turkey Run State Park.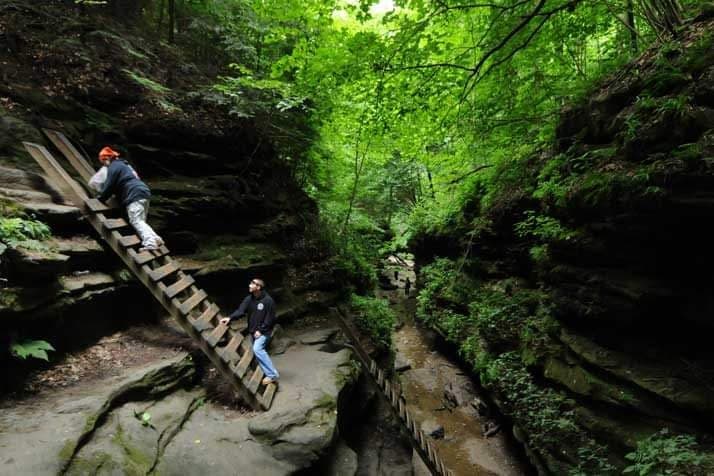 Turkey Run State Park is a gorgeous treasure nestled within Marshall, Indiana. Turkey Run State Park is home to many historic sites, like the ravines that lead you to the stunning sandstone gorges, that are hundreds of millions of years old.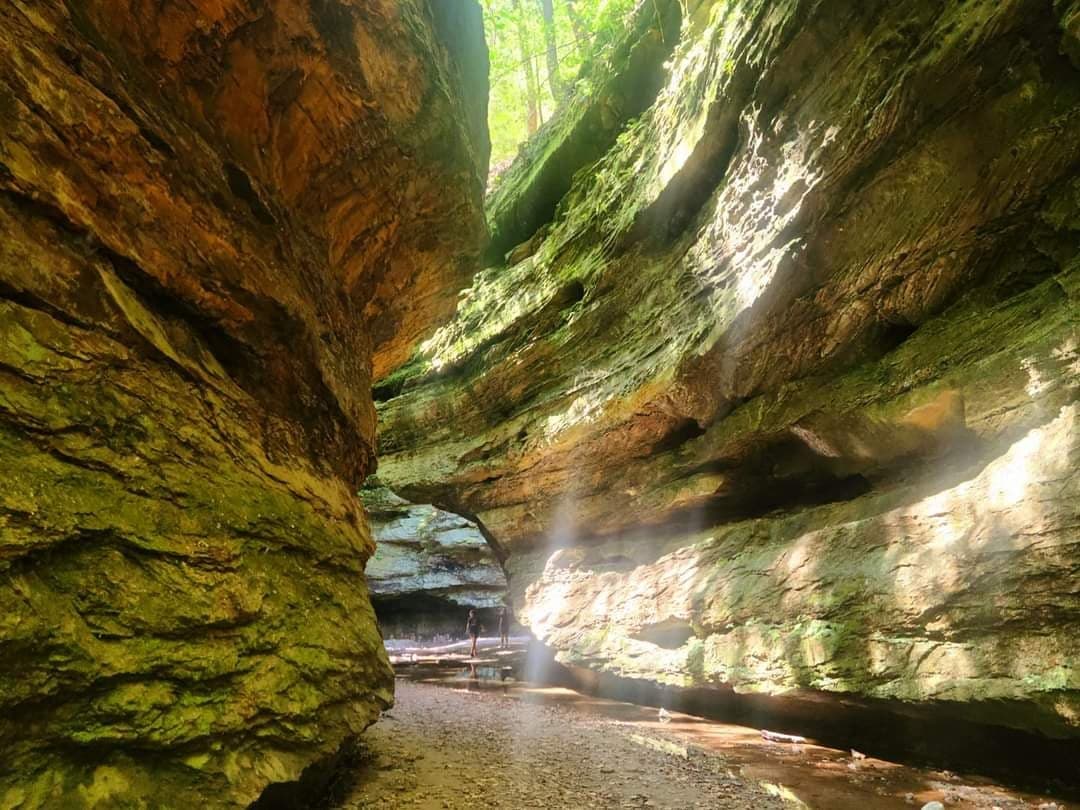 Turkey Run State Park has 11 gorgeous trails spread throughout the park, spanning around 14 miles in total. The trails are ranked at different levels so anyone can enjoy a great hike.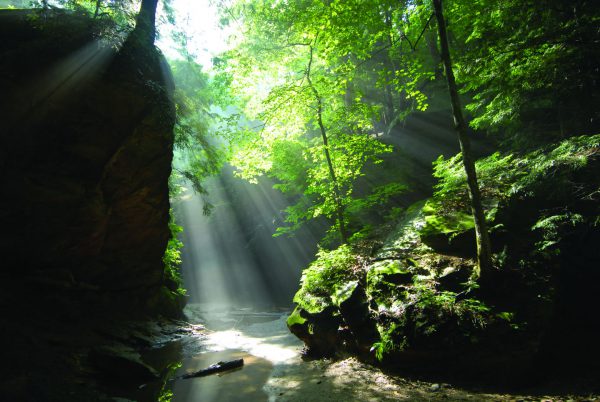 Trails 1 and 2 are slightly more advanced, with the three miles of Trail 1 being marked as "Moderate to Rugged" while the 1 mile of Trail 2 is seen as "Rugged". If you're up for the challenge of these two trails, you'll experience some amazing moments with nature.
Trail 3 is one of the hardest rails, clocking in at 1.7 miles and labeled as "Very Rugged". However, Trail 3 is packed full of sites, such as the cliffs along Sugar Creek, the steep walls of Bear Hollow, and a ridge top over a series of ladders. The trail continues with the Punch Bowl (which was carved out by ancient glaciers), then along Rocky Hollow and past Wedge Rock, returning you to the suspension bridge.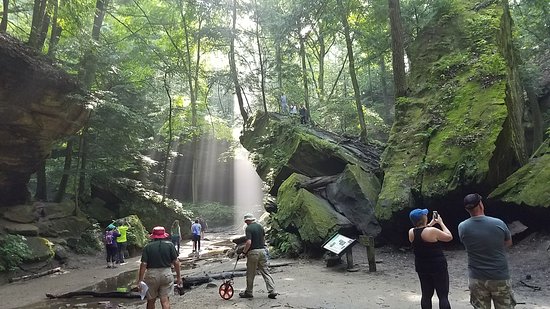 Trails 4 and 5 range from moderate to rugged. Trail 4 is 2 miles and passes through the old coal mine, back to the Punch Bowl from Trail 3. Trail 5 is .7 miles and considered moderate, also meeting up with Trail 3.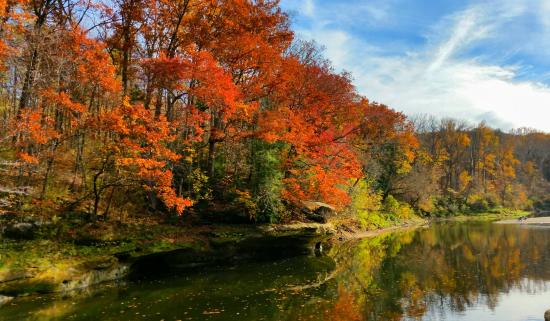 Trails 6 and 7 are fairly short, yet range from moderate to rugged. Trail 6 forms a circle, beginning at the Turkey Run Inn, passing around Lieber Cabin, Turkey Run Hollow, and Overlook Cabin, and returning, to the Turkey Run Inn. Trail 7 begins at the campground and and descends into a canyon at one point. Trail 7 offers a gorgeous view of Sugar Creek and hemlock trees.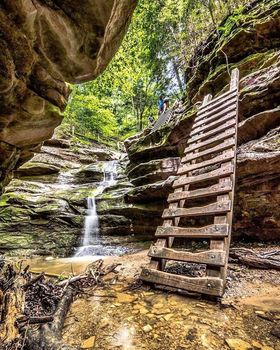 Trails 8 through 11 end our hiking journey. Trail 8 spans 1 and a half miles and is a fairly moderate hike. Trail 9, however, is extremely rugged, cutting through Falls Canyon and Boulder Canyon for 1 mile. Trail 10 is a moderate 1.4 mile hike that cuts through Crevice Rock, and the last trail, Trail 11, is an easy half mile trail, perfect for beginners.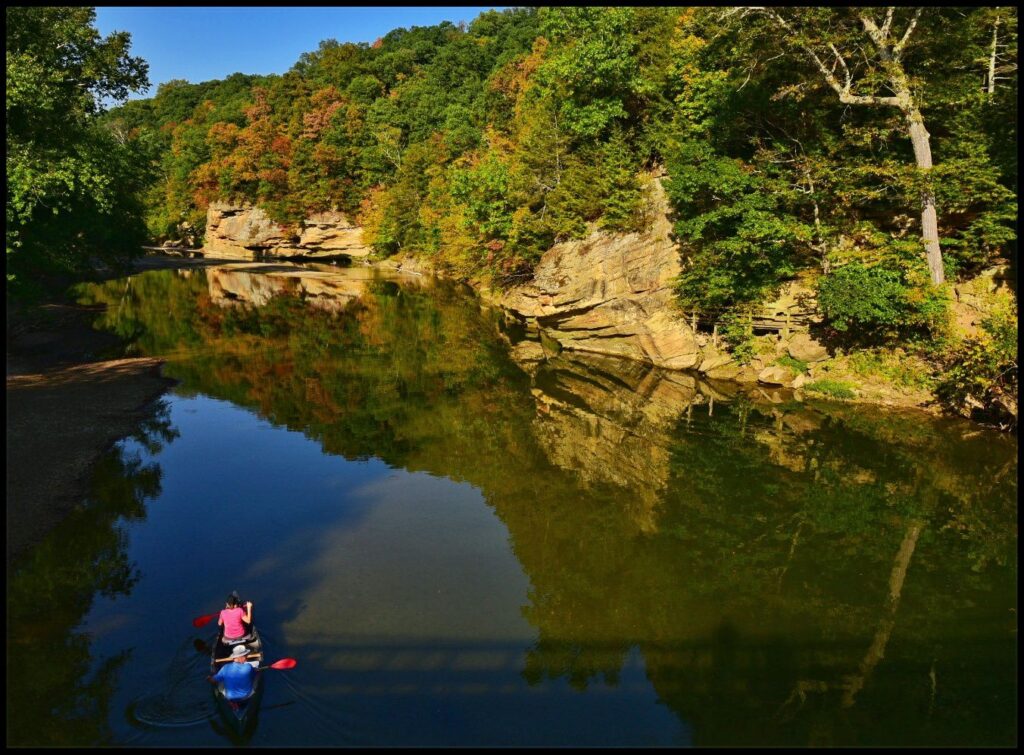 With so many miles of trails, caverns, bridges, and fantastic historical sites, Turkey Run State Park is the ideal place to go for the best hiking trails the Midwest has to offer.
Turkey Run State Park is located at 8121 Park Rd, Marshall, IN 47859.
For more information, click here.