While you may feel like you've reached the top of the world at Garden Of The Gods, this beautiful park is actually found at the very bottom of Illinois. These stunning rock formations are more than 320 million years old, and have been carved out by the elements over the years, forming some of the most extraordinary rock formations known to man.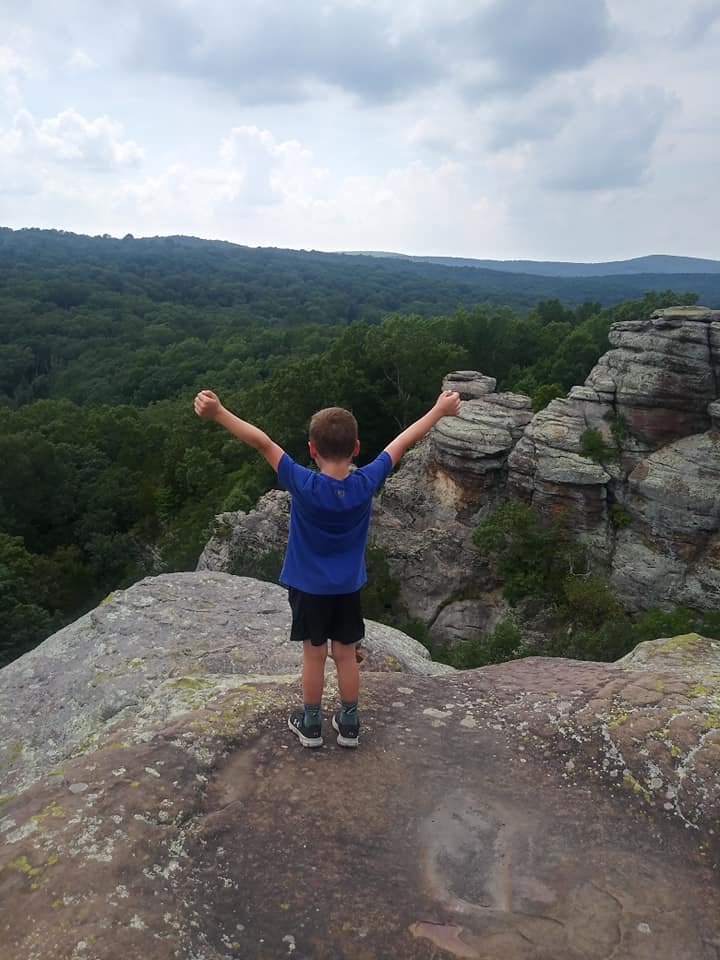 Easily the most popular attraction at Shawnee National Forest .  This garden of sandstone sculptures and vast untouched wilderness was fittingly named Garden of the Gods.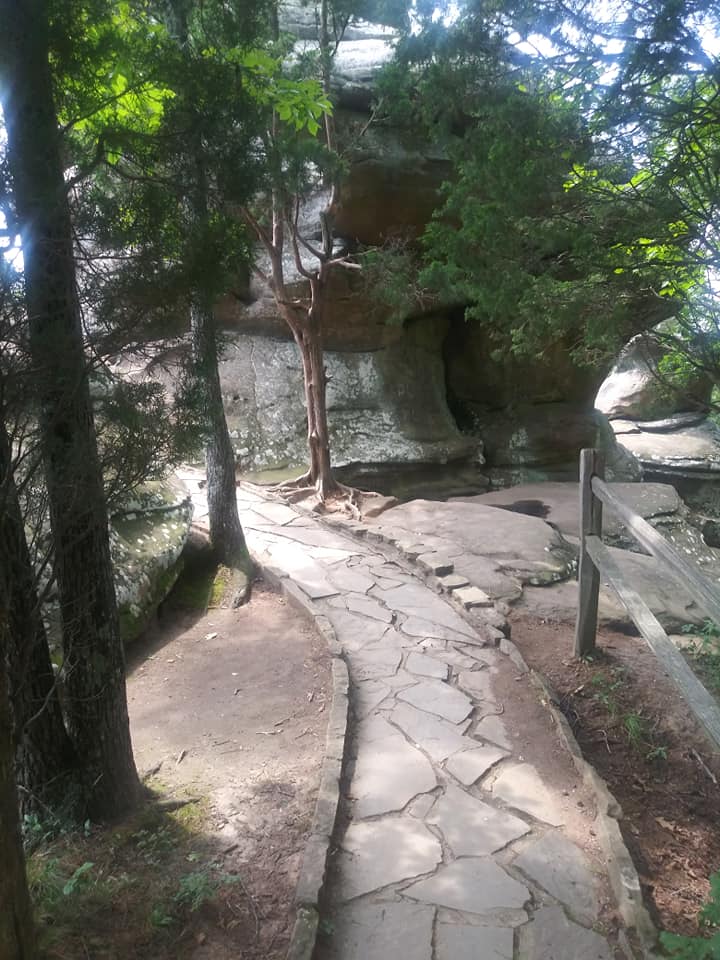 The park contains a variety of plant and animal life, adding to the scenic beauty of the Shawnee Forest. Garden of the Gods covers more than 3,300 acres of forest throughout the Southeastern Illinois counties of Saline, Pope and Hardin. There are also plenty of trails for backpacking and horseback riding, allowing nature lovers a welcome tour of what this rugged environment has to offer!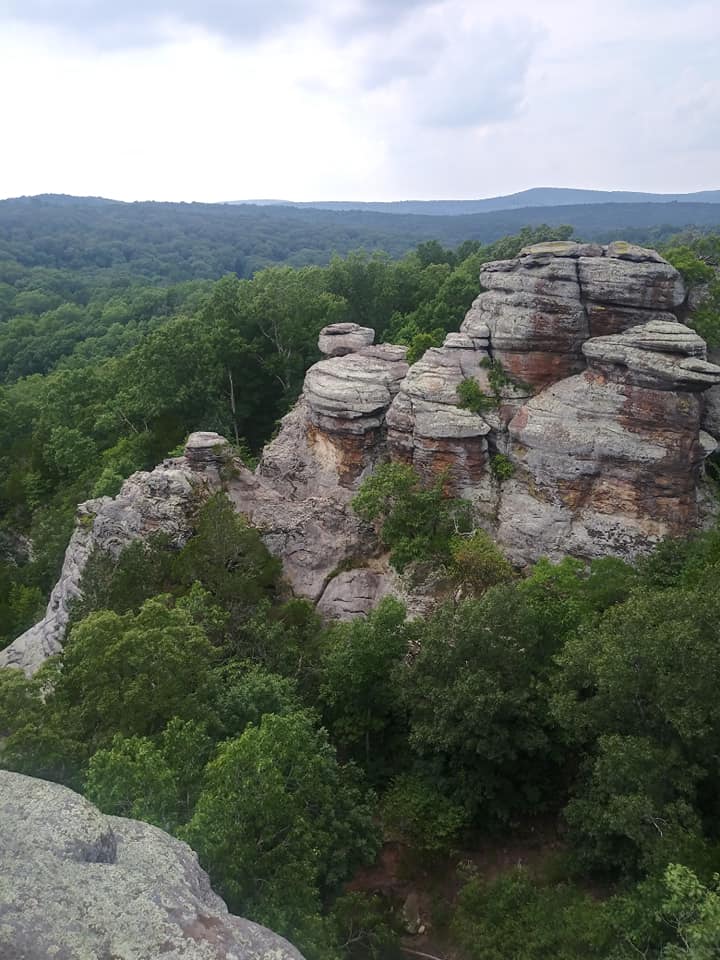 Among the 5.5 miles of interconnecting trails, the most popular is Observation Trail.  There are also magnificent bluffs which drop more than 100 feet down, but provide breathtaking views of the forests below and beyond.  Some of the more popular rock formations surrounding the cliffs acquired titles such as Camel Rock, Mushroom Rock and, one of the first formations named, Anvil Rock.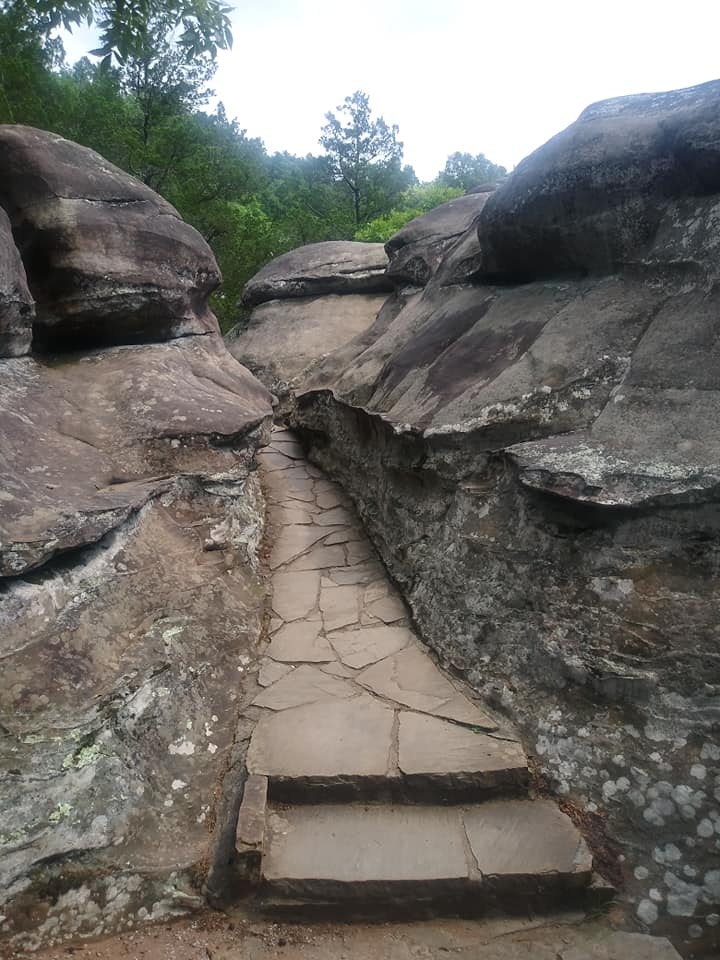 The park and its campsites are open year round. Pharaoh Campground has 12 campsites all outfitted with fire pits, picnic tables, toilets and drinking water. A $10 fee is required for camping.
With its massive pillars of sandstone and scenic bluff overlooks, Garden of the Gods is one of the most inspiring views in the Midwest.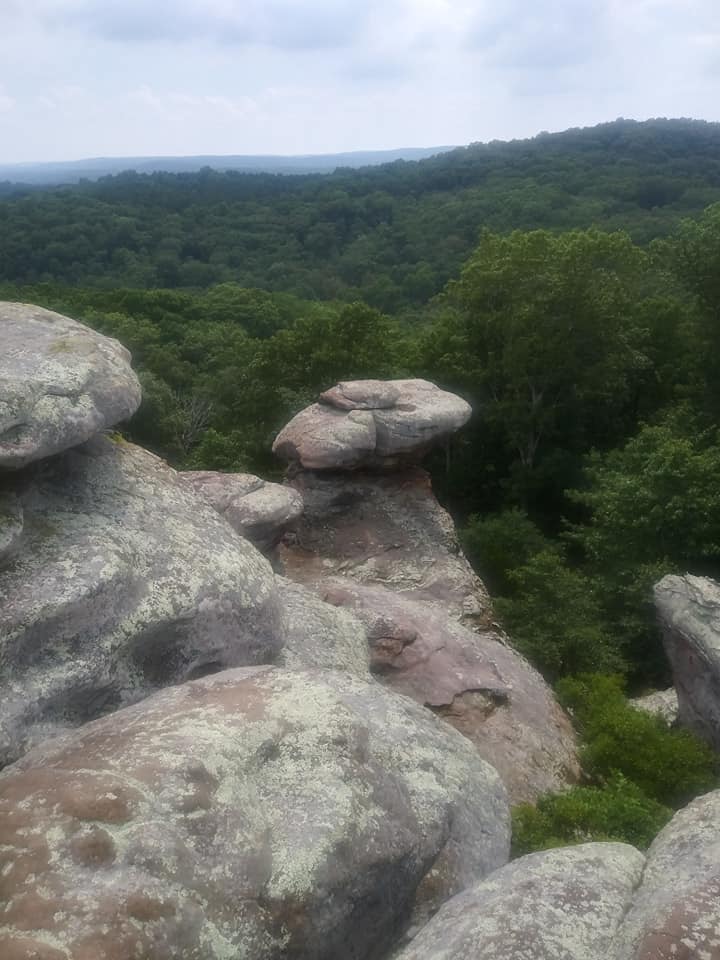 Garden Of The Gods is located in the Shawnee National Forest in Hardin, Pope, Saline, and Gallatin counties of Illinois