The Glass Bottom Shipwreck Tour is America's first and best glass bottom tour since 1992!  Excursions will take you back in time to the industrial ages of American shipping. The tour begins at 1204 Commercial Street in Munising, Michigan! To make a reservation or for more information, click here.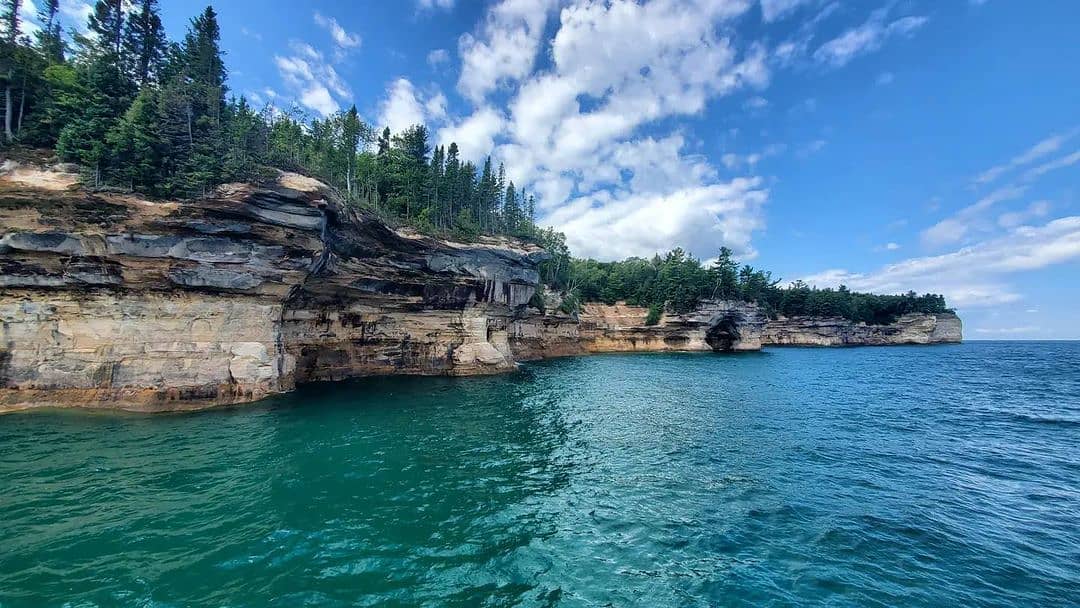 This amazing tour offers guests a glimpse at history, hidden beneath the waters of Lake Superior! Trips cover a distance of about 9 miles and features incredible sights both above and below the water. Tour guides provide a delightful narration of the areas rich history.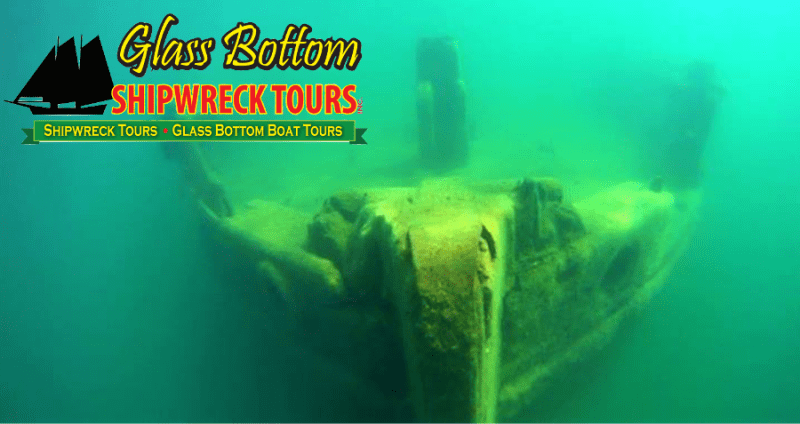 Each trip takes about 2 hours, and visits two different shipwreck sites! Trips are scheduled daily from Memorial Day weekend until the second week of October. Reservations are highly recommended!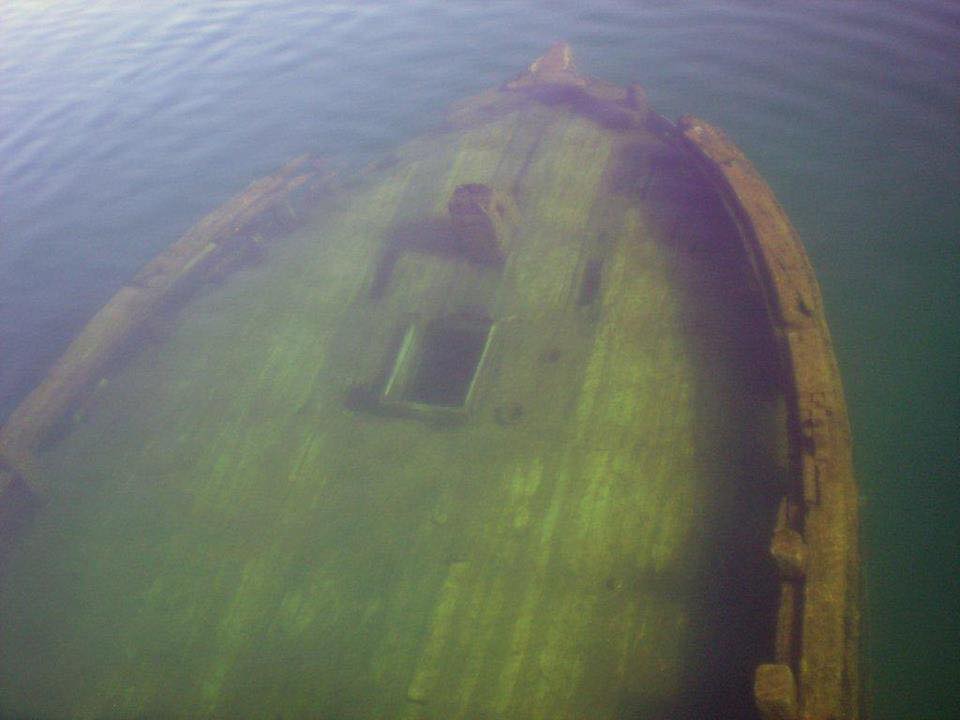 Often referred to as Lake Superiors underwater museum, this shipwreck site features a rare, fully intact, wooden sailing ship that was built before the Civil War and sits only a few feet from the surface of the lake.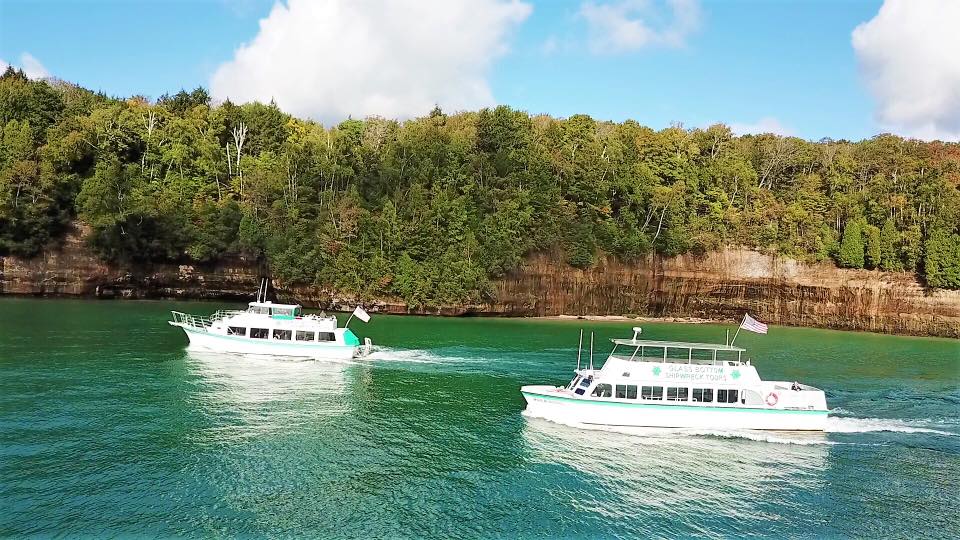 Rock cliffs, caves, and a historical lighthouse are other highlights of the trip.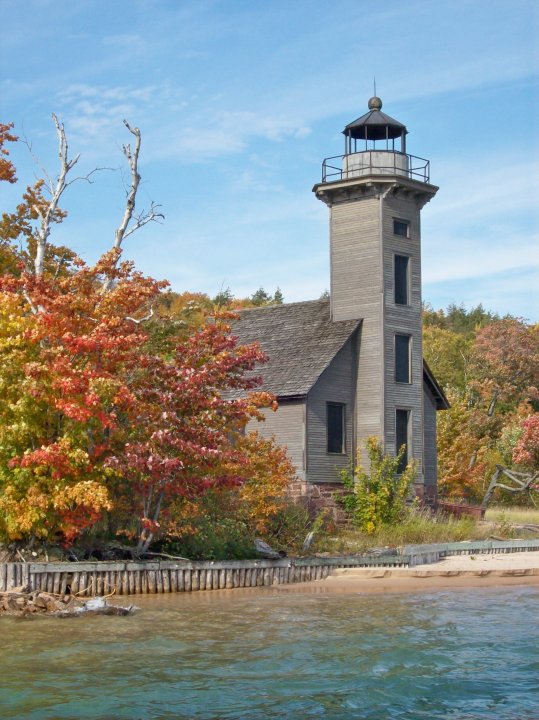 If that wasn't enough, the tour also takes guests past the exquisite beauty of Grand Island and Munising Bay. Grand Island is an interesting place all on its own with its' rich history, sandy beaches and colorful sandstone cliffs and caves.  Most of the island remains as it was during the fur-trading days of the Hudson Bay Company with a small band of Chippewa Native Americans who lived there. North American Bald Eagles are often spotted throughout the trip as they nest along the shoreline.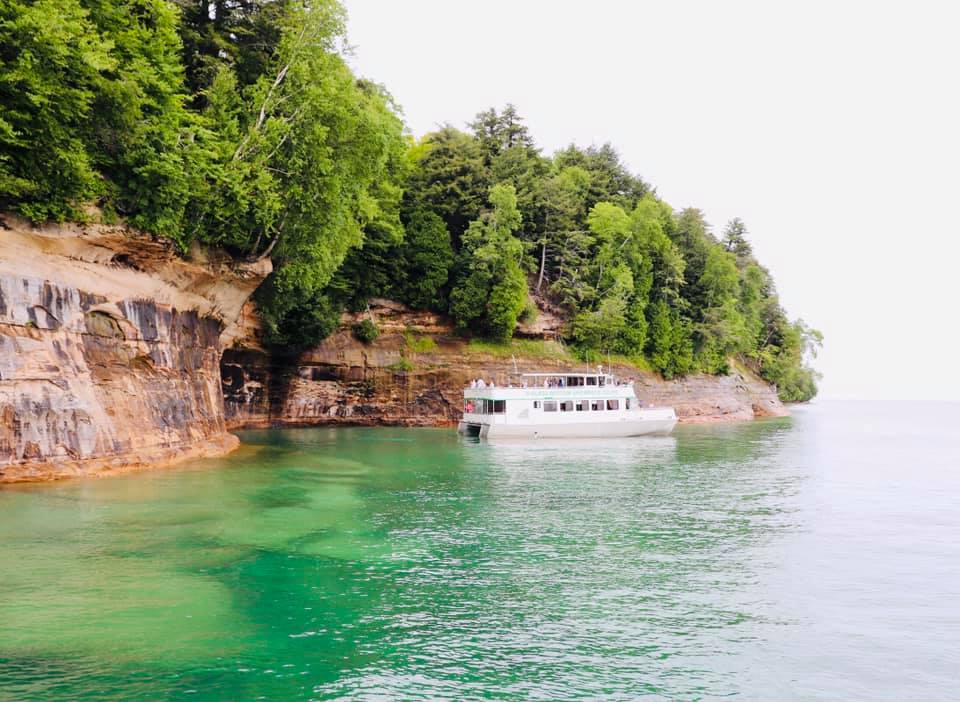 For more amazing family activities in the area, click here. For the best nearby lodging and campgrounds, click here. For the best parks and amazing locations in Michigan, click here.