Camping season is in full swing in the Midwest, with literally thousands of campers venturing into the woods each and every weekend.  Some drive RV's others tow a camper, some pitch a tent, and a unique few get by with just a hammock hung between a couple trees.  No matter what style of camping you choose, your sure to have a fun filled adventure!  That is if you are fully prepared and know where to go.  Recently I wrote an article covering all the camping tips I could think of.  Today's article will cover some of the Midwest's best campgrounds.  While there are literally hundreds of great campgrounds around the Midwest, this list will focus on our personal favorites.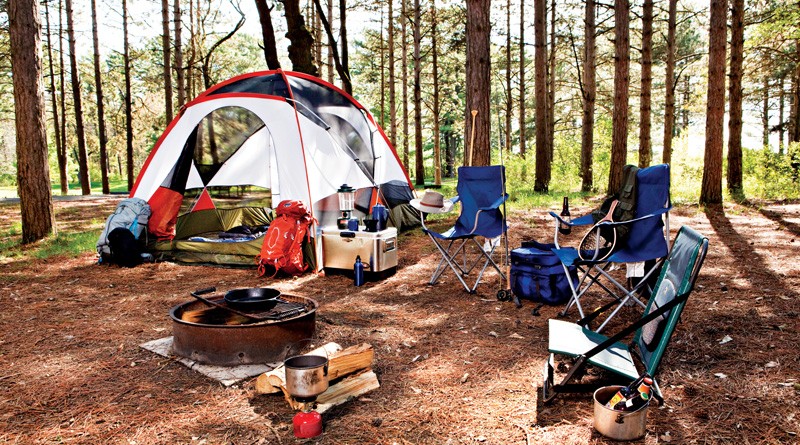 Have you ever considered hammock camping on your next trip into the great outdoors?  If not you may want to reconsider. At Home Of Hammping they have taken hammock camping to a whole new level.  The term glamping is a fairly common expression in the camping world, but very few are familiar with hammping.  Each hammock tent on this secluded property,  features lined sleeping bags, inflatable mattresses, blankets, and pillows. Let yourself experience the Ozarks in a completely new fashion at Famous Home Of Hammping in Park Hills Missouri.  This gorgeous  campground provides a one of a kind camping experience you will never forget.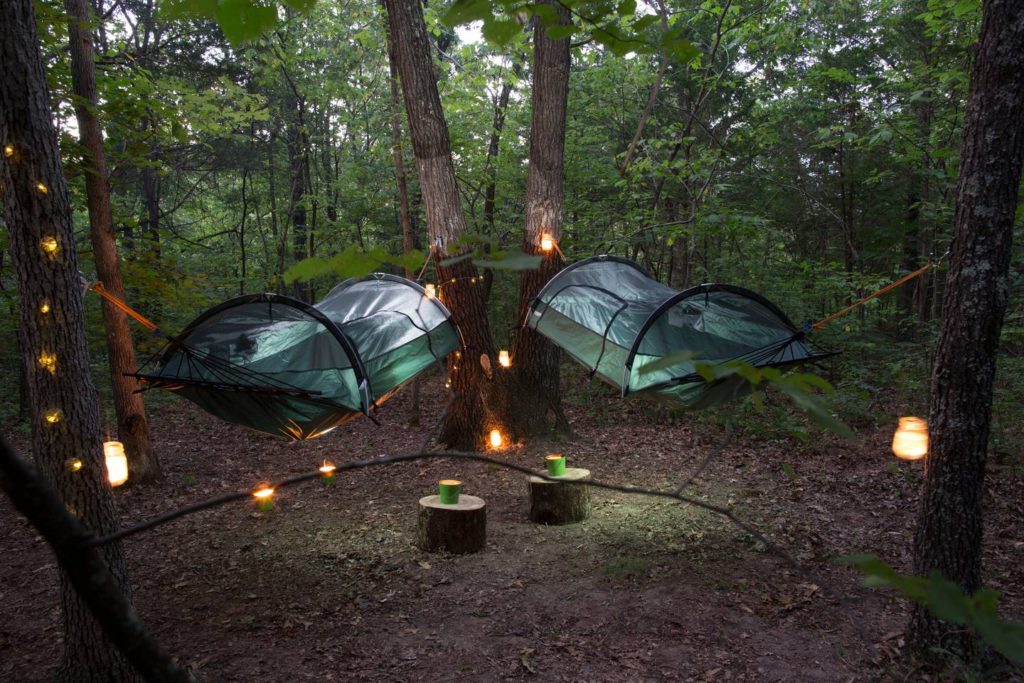 To book your stay at Home Of Hammping Click here. 
Solis Farms in Bourbon Missouri is one of the Midwest's most unique campgrounds.  At Solis Farms campers enjoy a magical camping experience in their very own teepee!  Each teepee comes equipped with two queen size beds, WIFI, and breakfast in the morning.  Solis Farms, also offers a variety of classes for campers to enjoy, including soap and cheese making classes. 
To book your stay at Solis Farms Campground click here. 
Branson Treehouse Adventures: This heavily wooded area is an outdoor paradise featuring 7 absolutely breathtaking tree-houses, as well as 6 gorgeous ground level cabins, there is also an RV campground featuring 67  sites with electricity, and 6 primitive sites perfect for tent camping!   The campgrounds are spread out over 40 acres  of  natural beauty that can  only be  found in southern Missouri.  All 7 of the Treehouses come brilliantly themed to add to your staying pleasure.  There is the African Safari, the Captain's Quarters, Southern Comfort, The Owl's Roost, Misty View, Belle's Arbor, and Ben's Hideaway.  Each one carefully decorated to give you an experience you will never forget.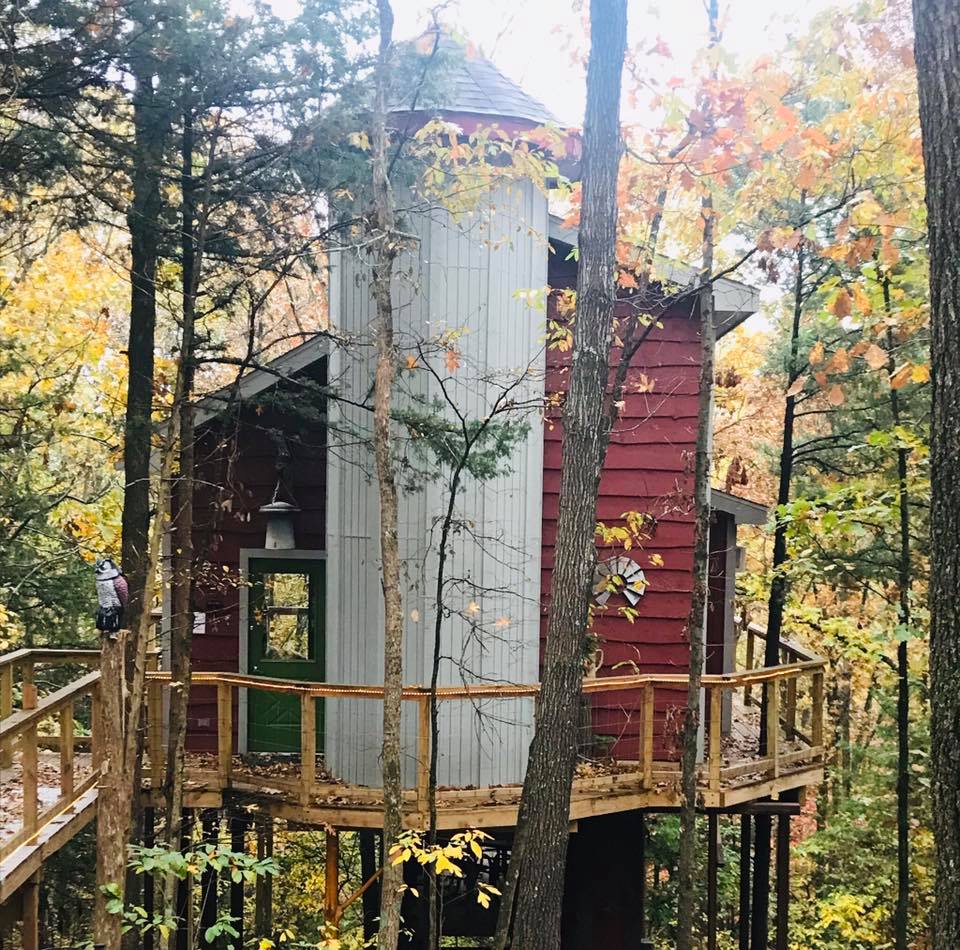 For more information click here. 
Rest Up Camping & RV Corral in Grayville is a old west themed campground that will completely blow your mind! Head to the Old West and camp like they did during the Gold Rush at this campsite. This fun campground,has RV and tent sites, as well as cabins to rent.  The campground is packed with fun western themed activities the whole family can enjoy.  There is panning for gold, the critter gorge, and the hen house hoedown shooting gallery. As well as a huge playground, mini golf course, and western saloon.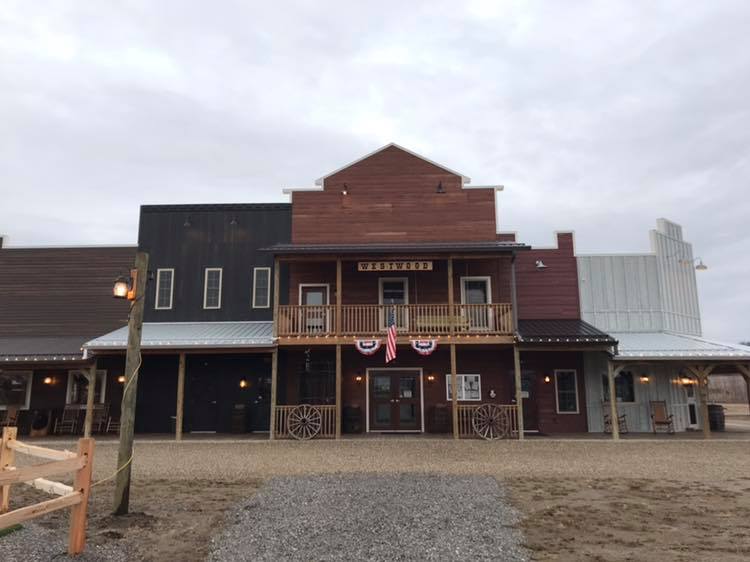 Reservations can be made by clicking here. 
Spook Cave Campground:  This haunted campground is located just west of McGregor.  The campground has 95 sites, 90 of which have electric, water, and sewer hookups, and each site is furnished with a picnic table and fire ring. From the 90 foot high towering bluffs, to the refreshing sound of Beulah Falls pouring out of the cliff side , the campground is surrounded with natural beauty.  This unique campground also rents some of the most charming cabins in the entire state. Imagine after a long day of family fun, coming home to a beautiful log cabin overlooking the lake. There is also a playground, and a one of a kind cave tour!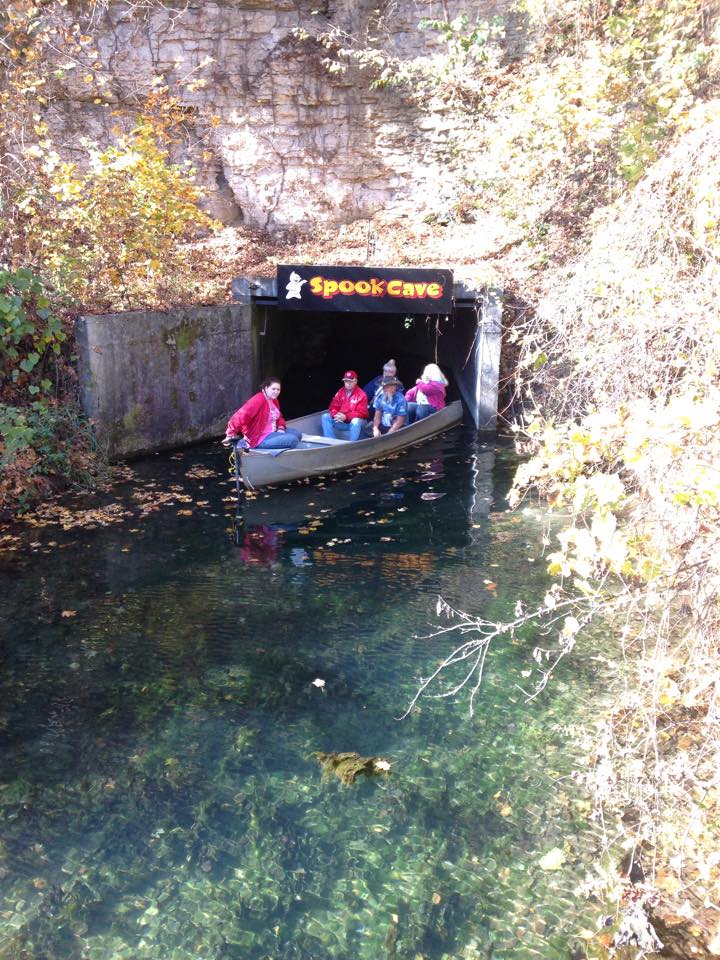 To book your stay click here.
Lost Island Waterpark/Campground is one of Iowa's most popular campgrounds the Lost Island KOA is a perfect combination between camping and a resort style vacation.  The campground features 148 RV sites, 8 tent sites, and 13 cabins are available for rent.  Electricity is provided at all sites. Lost island KOA is conveniently located across the street, from the Lost island Waterpark.  Outside the water park are two challenging 18- hole mini golf courses, appropriately decorated with native vegetation, volcanoes, rapids, dinosaur fossils, and a skull pit!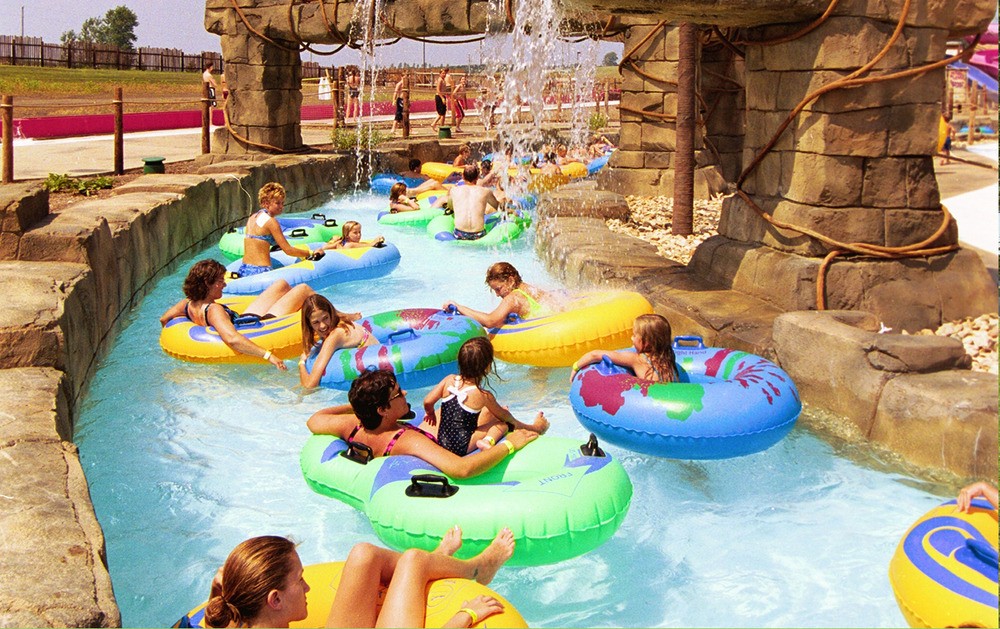 To make a reservation click here. 
The Hayward KOA campground is located on 28 acres in the beautiful Wisconsin Northwoods. The campground has won the Kampgrounds of America, president's award for the last 6 years! They have 157 RV sites, and 31 cabins as well as tent and teepee sites. There is also a 80,000 gallon pool, a 300 foot water slide, miniature golf, a mining sluice, and wagon rides, just to name a few of there many attractions.  If you're looking for outstanding camping in the Wisconsin northwoods,  you've found it at the Hayward KOA!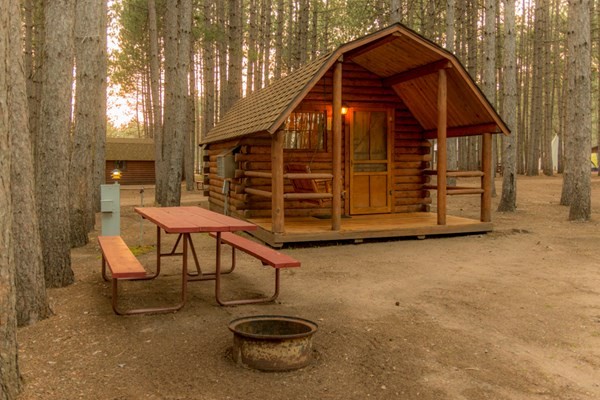 For more information click here.  
The Yogi Bear Jellystone Campground in Wisconsin Dells will absolutely blow you away. Far more than a ordinary campground, there's so much to do right there on site that you might find yourselves not even wanting to leave the grounds. It's such a great place that it was voted campground of the year in Wisconsin in 2018.  They have tent and RV camping, along with log cabins and yurts available for rent.  The campground also has an on-site waterpark, and 18 hole miniature golf course.  If that wasn't enough,the staff puts on themed parties every weekend.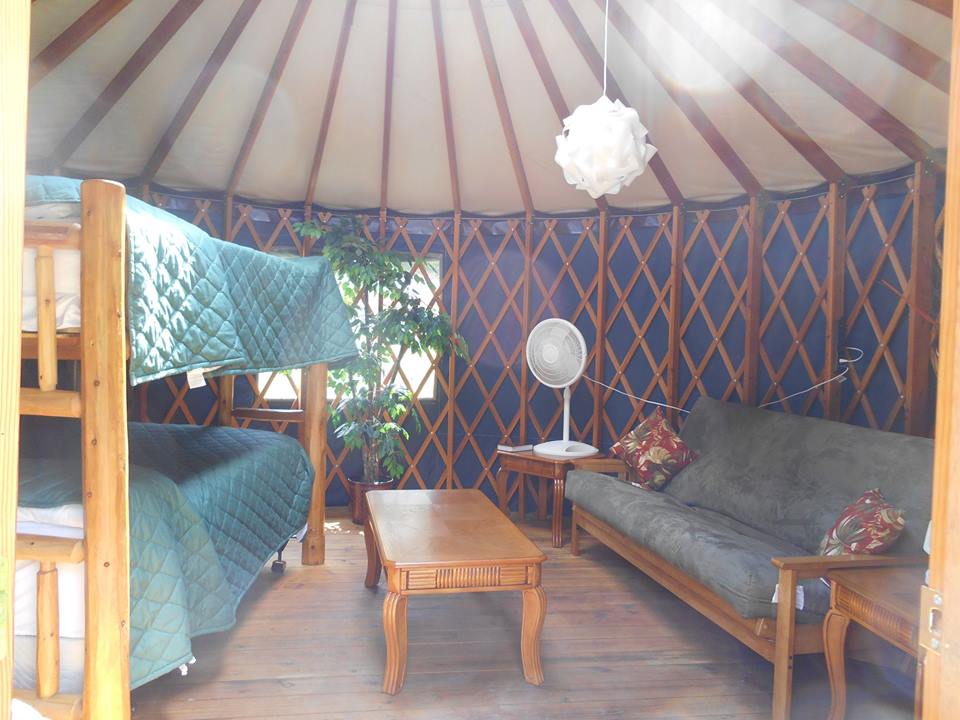 To make a reservation click here.  
Chimney Rock Campground & Canoe Rental is easily one of the most beautiful campgrounds in Iowa, and possibly the entire mid-west.  Featuring, 7 gorgeous cabins, as well as 30 campsites with electrical hook-ups, and 20+ primitive sites this small campground offers a relaxing, rustic country atmosphere.   In 2016 the campground was listed in the Des Moines Register as 1 of the top 100 things to do in Iowa.  The campground has shower facilities, a sand volleyball court, a swimming area, kayak and canoe rentals, a picnic pavilion, a playground, and a newly expanded Rec room with video games and a pool table. A weekend at Chimney Rock, is sure to create memories your family will cherish forever.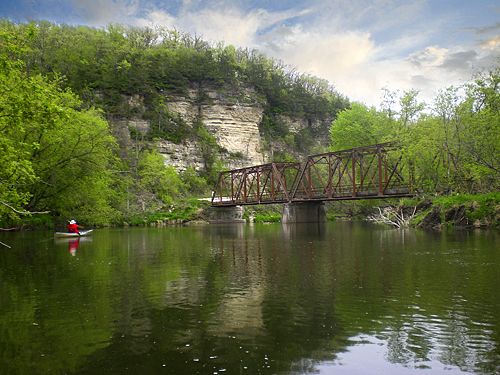 For more information click here. 
Have you been to any of these?  Which one is your favorite?  Did I leave any amazing campground off my list?  Sound off in the comments sections!