Just recently I came to the conclusion that this would be the last year for my current pack.  We had a lot of good memories together but it had seen better days, and was starting to  look pretty thin in a few spots.  I started looking around online, eventually coming across the Paratus 3 Day Operator's Pack.  The company behind the pack (3V Gear) claimed the pack to be the toughest and most versatile pack on the planet. This is exactly what I needed to hear.  With my crazy life of adventure, durability and versatility are the main things I look for.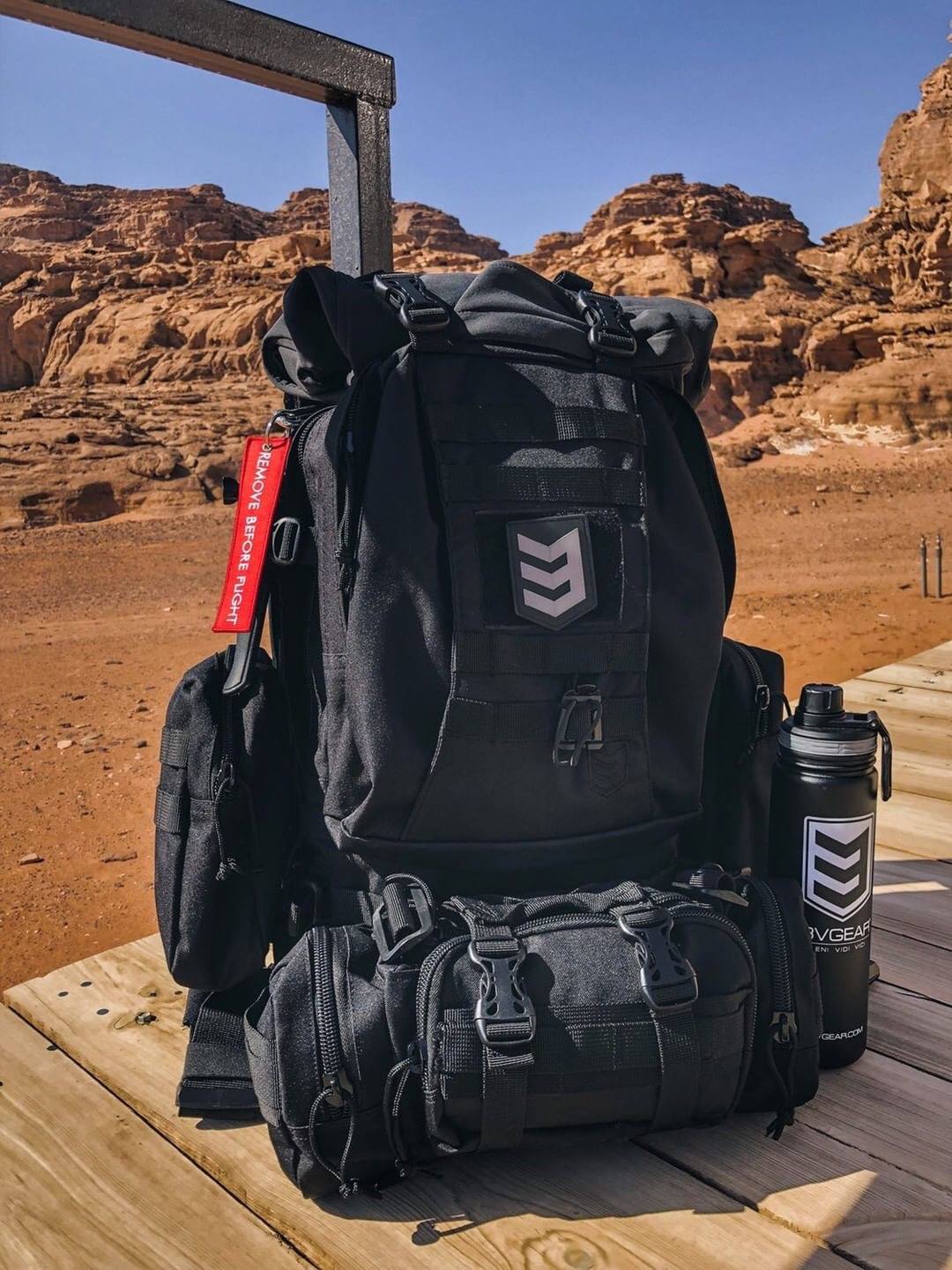 Right away upon opening the package I could tell this pack was different than other packs I had used in the past.  Just the feel of it, I could tell that it was built to last.  The pack is built with heavy duty 600D PVC backed polyester, and all the seams are double stitched.  The padded drag handle also seemed reinforced, as well as all the other straps and clips.  This really appears to be a solid  well constructed pack all the way around.  While many packs on the market are durable, this one even comes with a lifetime warranty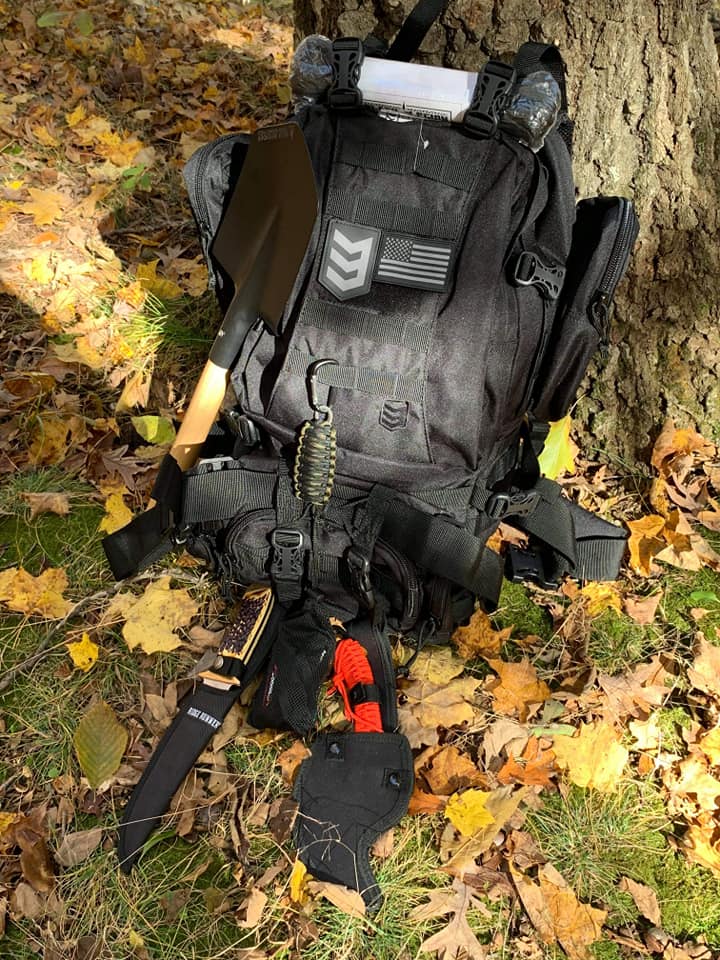 While durability is a great quality to have in a pack, its versatility is also of equal importance.  I enjoy a wide variety of outdoor activities, and I need a pack that can perform in a variety of different conditions.  This is where the pack really shines.  The Paratus tactical backpack makes long distance hiking or walking easy and comfortable, while the detachable deployment pack and MOLLE pouches allow you to ditch the larger pack for shorter adventures.  Military spec MOLLE adorns most of the bag allowing you limitless options for attachments and arrangements.   With all the different pouches and pockets on the pack, organization is a breeze.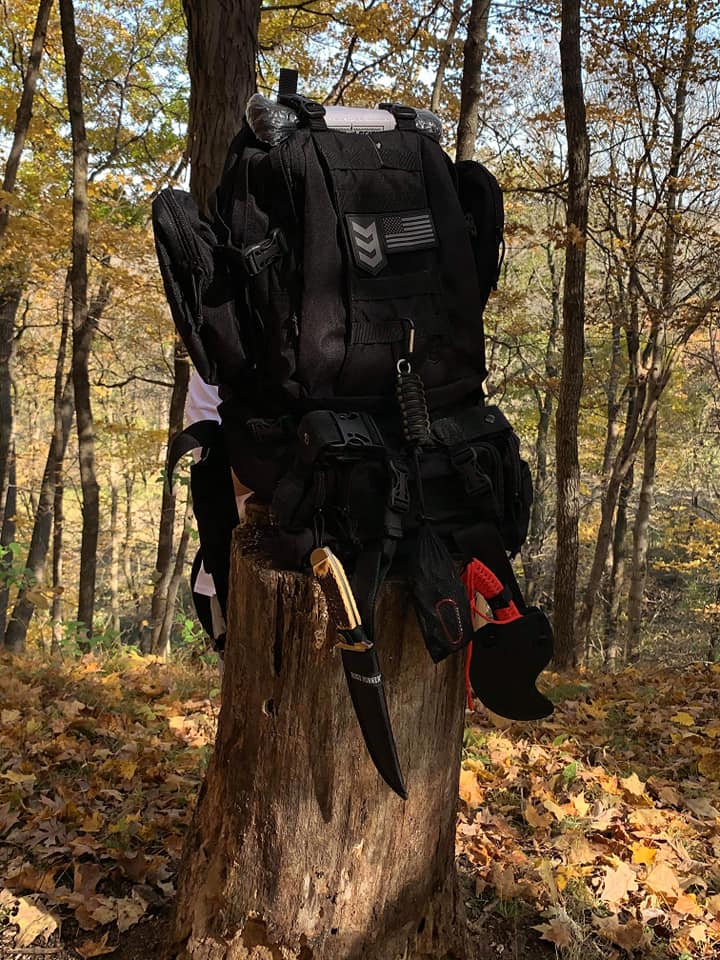 The MOLLE compatible, 4-in-1 pack, features the main Paratus backpack, the Rapid Deployment Pack, and two Ally MOLLE Pouches. The modular design of this pack makes it extremely versatile and durable.  Side-release buckles and compression straps keep your load secure and make it easy to tighten the backpack. A molded EVA back panel aids with airflow against your back and gives the backpack additional structure. Padded shoulder and waist straps give comfort and support while keeping the backpack secure.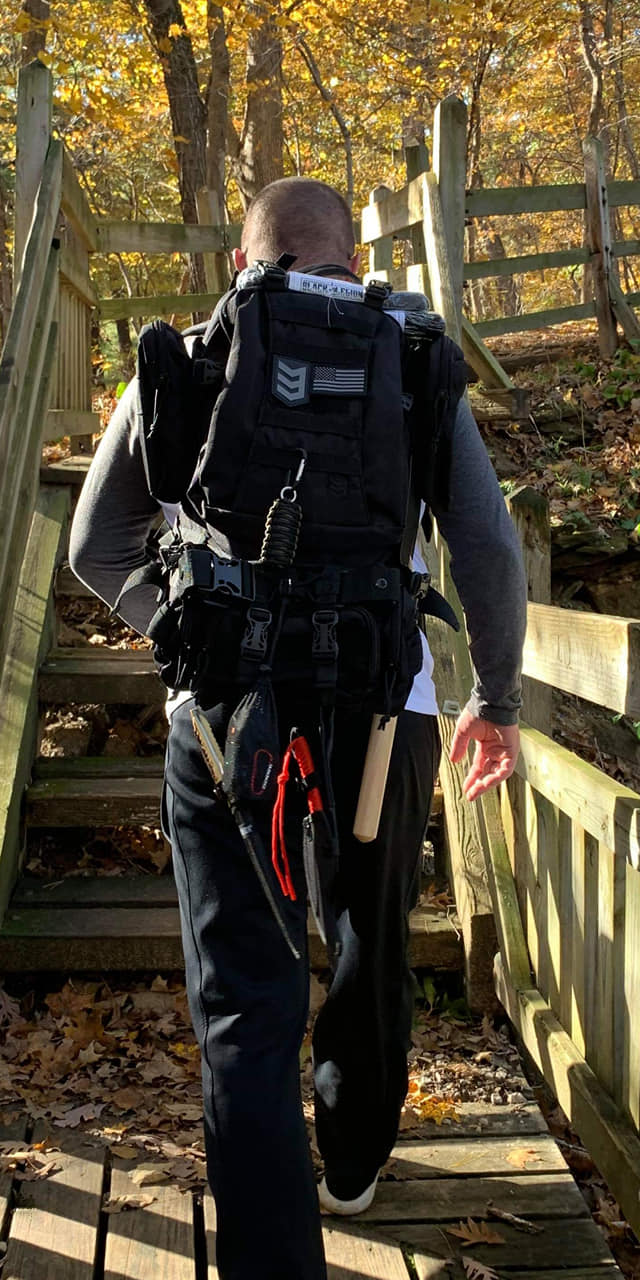 The Rapid Deployment Pack is fully MOLLE compatible and will attach to any MOLLE pack, vest or other gear. This compact pack has a convenient grab handle or it can be carried with the concealable waist/shoulder belt. Perfect for when you need to grab your kit and go or for 100 other possible uses, i.e. first aid kits, ammo bags, climbing harnesses, survival kits, or other emergency situations.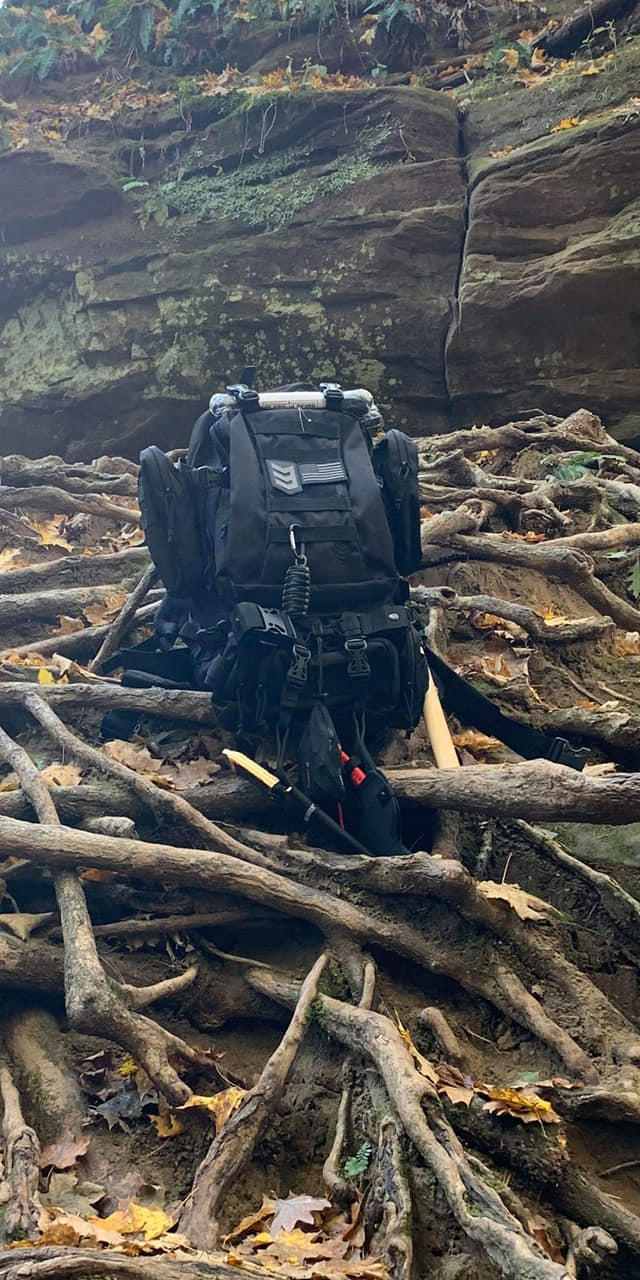 The pack has almost 2,500 cubic inches of storage space, which is perfect for transporting all your supplies, while rock climbing, hunting, or backpacking.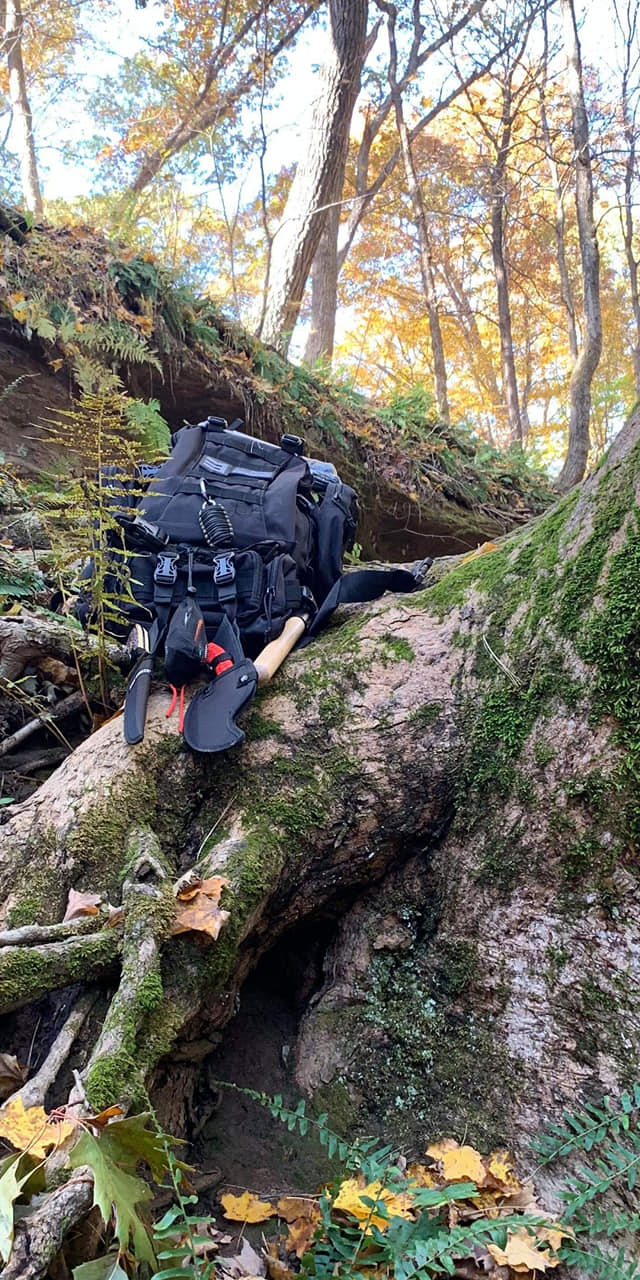 So far I have been very impressed with this pack, and I think its time to take it on a field test or two.  All to often great looking products fail when put to the test.  To test the durability of the pack I planned a 3 day out and back backpacking trip. I also plan to do some spelunking to see how the bag holds up while being drug across and over rocks.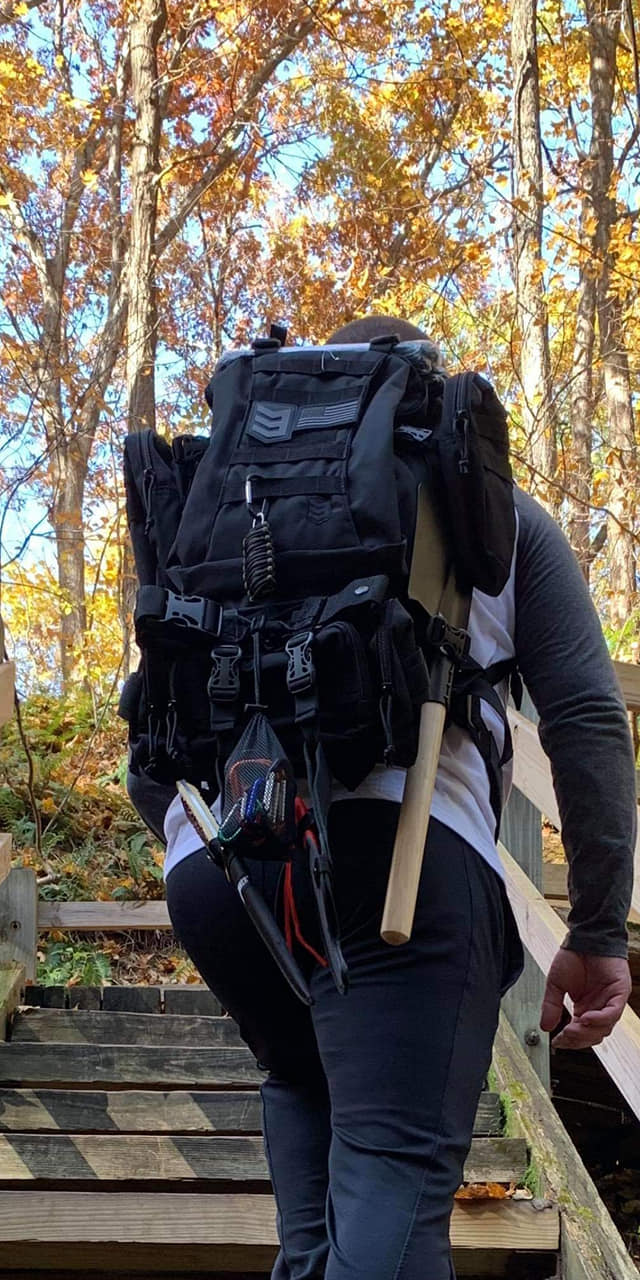 I had a trip coming up to Shawnee National Forest and decided this would be a perfect opportunity to try out my new pack.  For a 3 day backpacking trip, I was going to have to pack a lot of gear, sleeping bag, hammock, extra clothing, a first aid kit, a life-straw, an extra pair of shoes, food, matches, etc etc .  I figured loading the pack to the extreme, will not only test its comfort, but will also test the seams and zippers as well.  I was really impressed with the storage space of the pack, but most of all I appreciated all the extra pockets and pouches it had.  Organization is key, and with this pack it was pretty easy.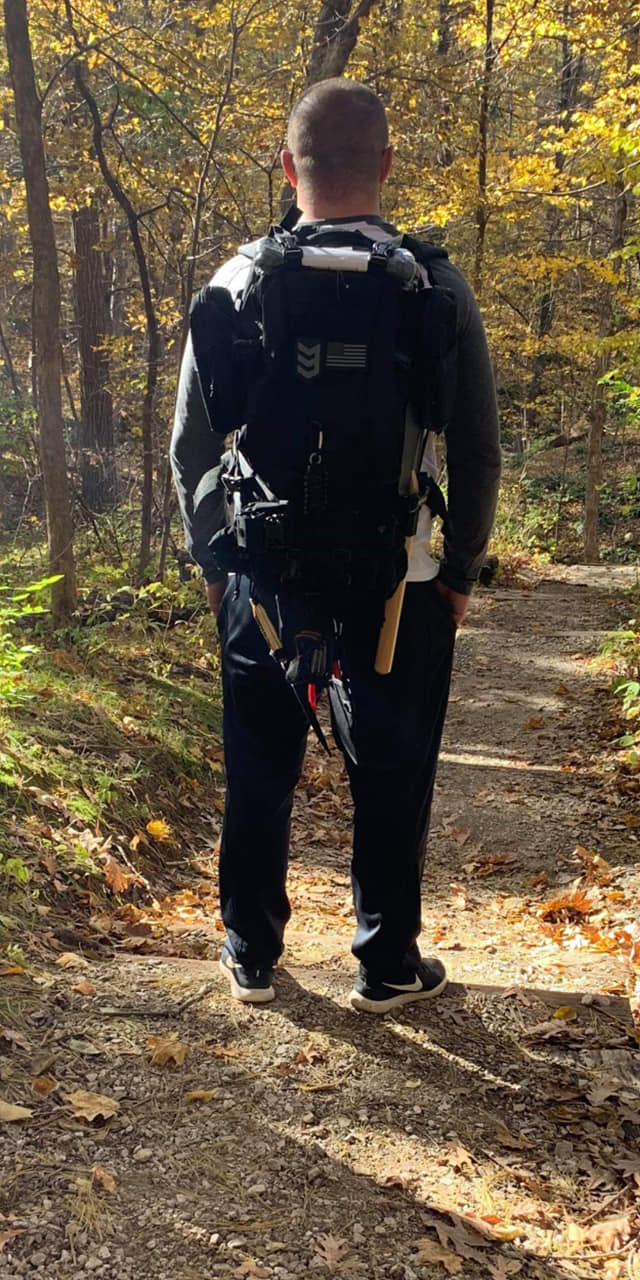 Over the next 3 days, I saw some amazing sites, and breathtaking views in the Shawnee National Forest.  On the second night, I camped out below Jackson Falls, about half way thru the night it started to rain.  My hammock was water proof but I had no room in it for my new pack.  It sat in the rain for over an hour.  The next morning to my surprise, the contents inside where still dry.  Again, I was very impressed.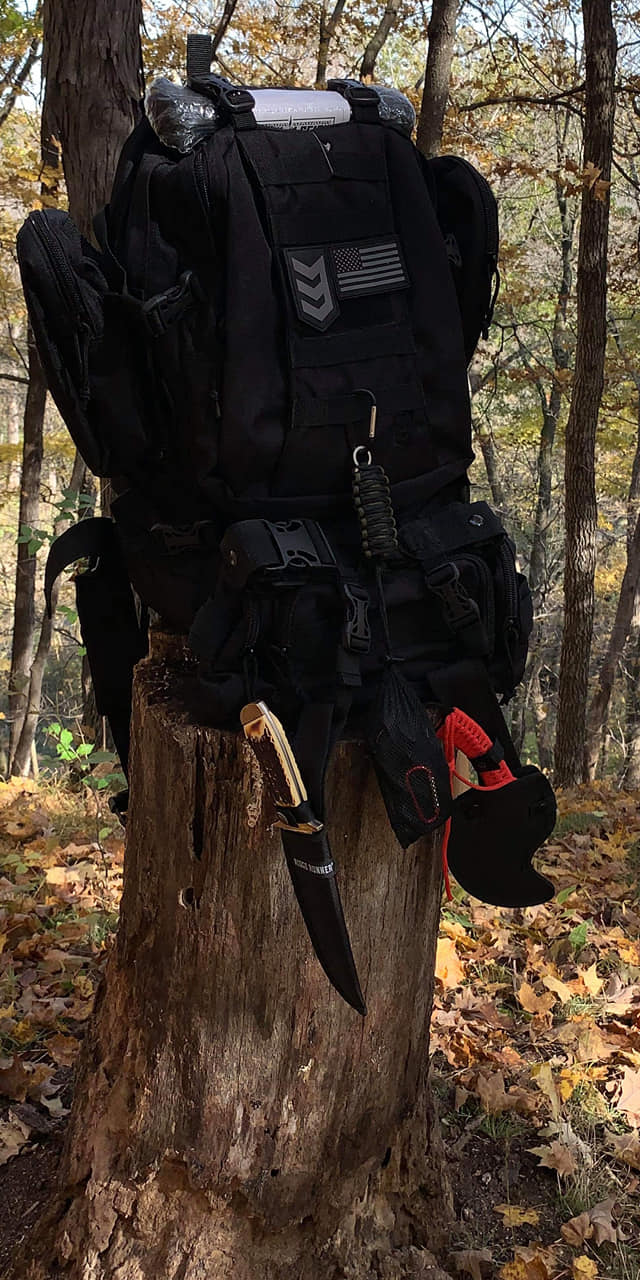 After the completion of this hike I wasn't ready to head home yet, so I continued on to Maquoketa Caves State Park, to do some spelunking. During this portion of the field test, I had to drag the pack across rocky surfaces, thru tight passages, and wet crawl spaces.  Again the pack performed great!  Upon arriving back home I thoroughly inspected it, inside and out.  I saw no real sign of damage or excessive wear.  In fact after hosing it off, it looked as good as new.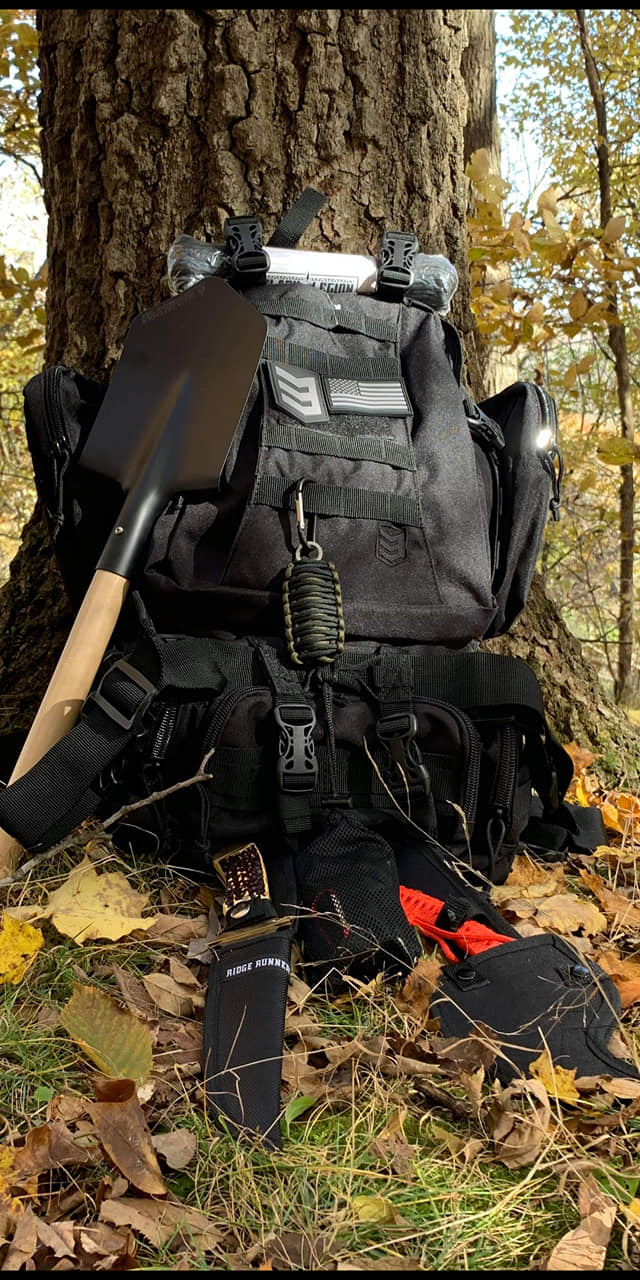 My conclusion on the Paratus 3 Day Pack, is that its a very solid pack, and a great value as well.   Online the pack sells for $63.95. My last pack was double that, and so far this one has performed just as well.  3V Gear, refers to the Paratus 3 Day Operator's Pack, as the crown jewel of their line.  After my inspection, I would have to agree.  This is an extremely tough and versatile bag, at a great cost.
My likes for the Paratus 3-Day Operators Pack include:
Durability- This pack is built to last.
Cost- $63.95 is a great price for this pack.
Versatility- There are so many ways you can customize this pack.
Storage Space- There is over 2,500 cubic inches of storage space.
Weather Resistant- My second night on the trail, it poured and the pack kept my gear dry inside.
Organization-This pack has so many pockets, it makes organization easy.
Zippers-Heavy duty zippers, add to the durability of the pack.
My Dislikes for the Paratus 3-Day Operators Pack include:
Padding- The padding on the shoulder straps are a little thin.
Weight-The pack weighs almost 4.5 pounds.
To find more great products made by 3V Gear, visit their website by clicking here.