Cosmic Cavern in Berryville, Arkansas is one of the states' most beautiful natural attractions! The cave is one of Arkansas must see destinations. Cosmic Caverns is easy to find, right between Eureka Springs, Arkansas and Branson, Missouri.  6386 AR-21, Berryville, Arkansas, just 30 minutes south of Branson, MO! For more information, click here.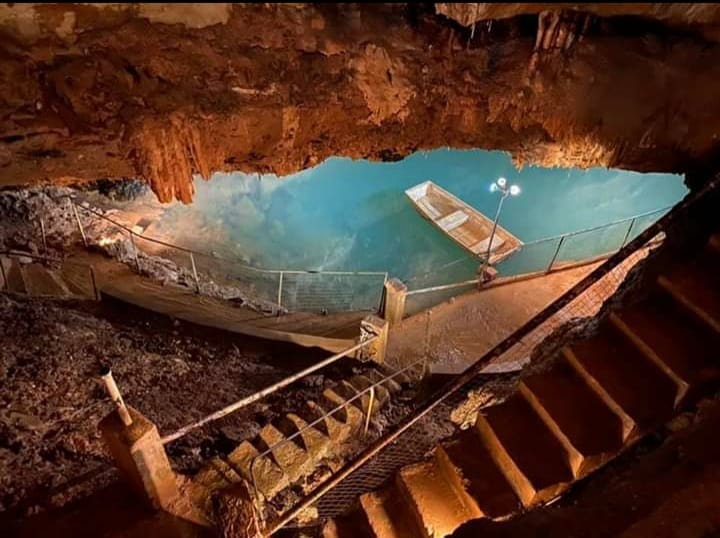 Cosmic Cavern was discovered in 1845, and is Arkansas's largest privately owned show cave.  Cave tours last approximately one hour and fifteen minutes.
Cave temps stay the same year round at 64 degrees, so in the summer the tour is a nice escape from the summer heat, and in the winter the cave feels warm compared to the cool outside temps.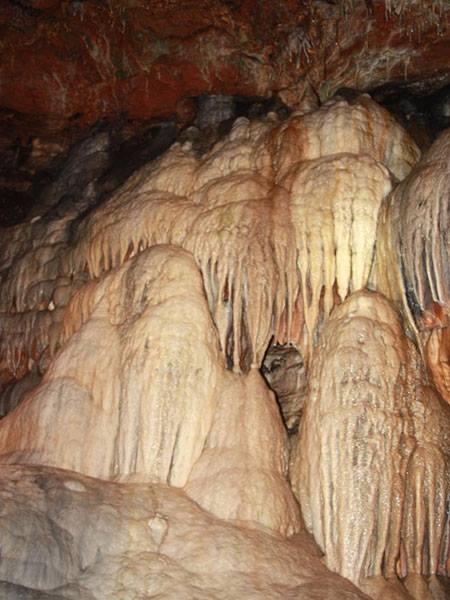 During your tour, you will see some amazing sights, including a 9 foot soda straw, as well as two bottomless lakes.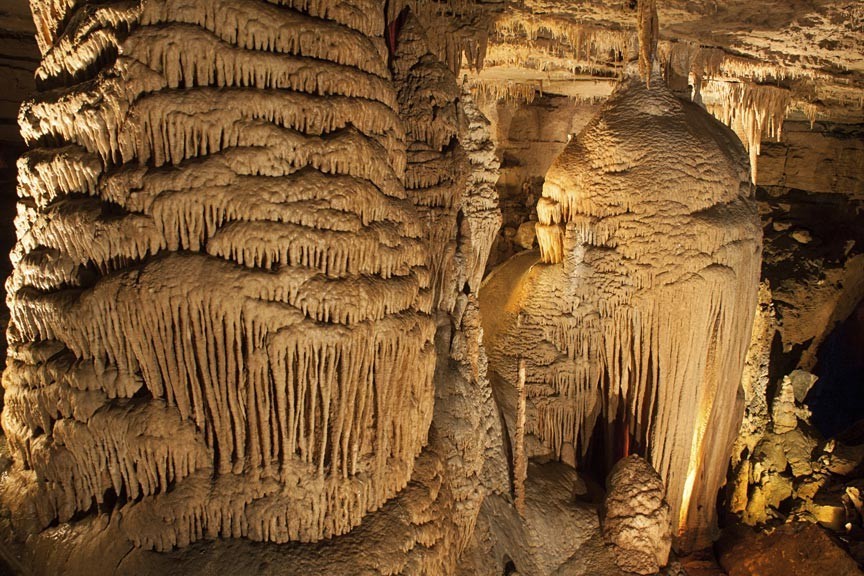 The South Lake has had trout in it for almost 50 years. The second lake was discovered in 1993 in the "Silent Splendor" section of the cave,which made national news. This was Arkansas' most delicate discovery. The bottom or end of these lakes has yet to be discovered. The newly discovered area, "Silent Splendor" is hailed as a must see attraction in Arkansas. It is so pristine and untouched that many of the beautiful formations are transparent.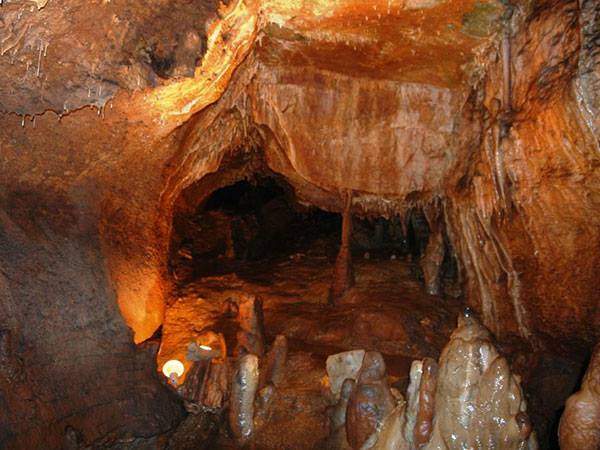 Be sure to bring your camera! There are all kinds of beautiful once in a lifetime photo opportunities.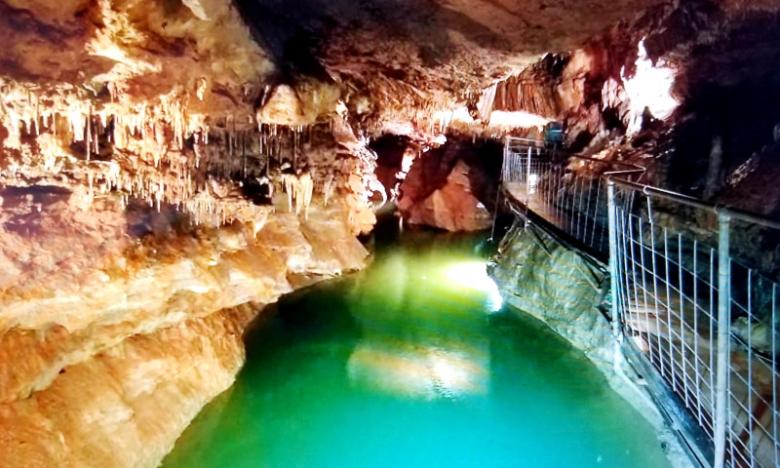 Whether you are on the general cave tour or one of the adventurous wild cave tours, you will have plenty of interesting creations of nature to photograph. Also, in the winter months both golden and bald eagles are in abundance around the cavern area.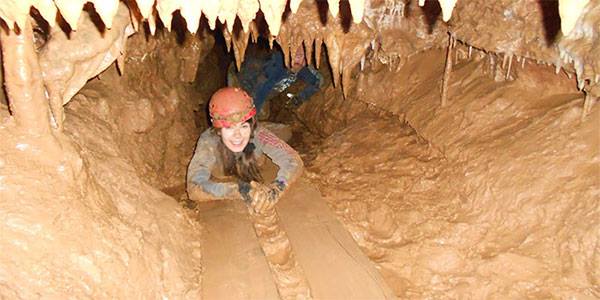 Wild Cave Tours are a special treat for the adventure enthusiast. Offered after normal cave hours, the wild tour takes you to places rarely experienced by tourist. You'll see stunning sights, bottomless lakes, crawl through the limitless depths of this beautiful cave.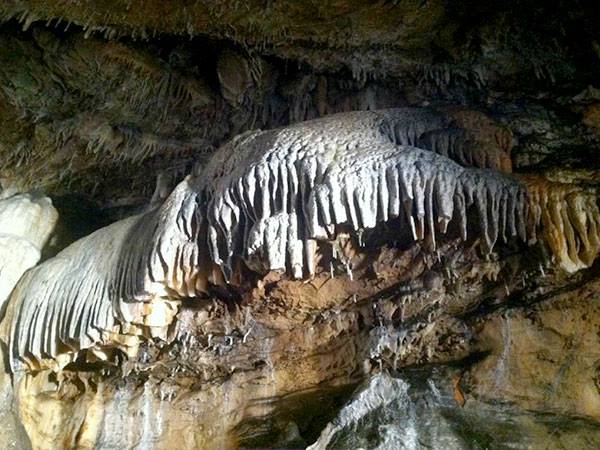 Gem Panning is fun for everyone! Young and old alike enjoy the gem panning at Cosmic Cavern! Buy your bag of panning dirt in the gift shop and head to the sluice box and get started!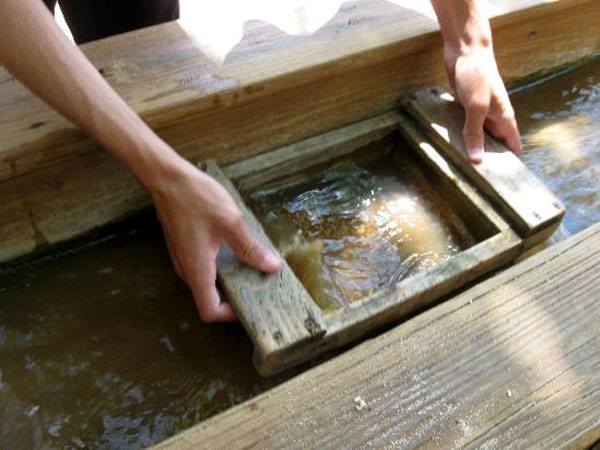 On your visit to Cosmic Cavern there are several things to do either before or after your cave tour!  There is a very well stocked gift shop, a fossil dig, and the gem panning/mining sluice.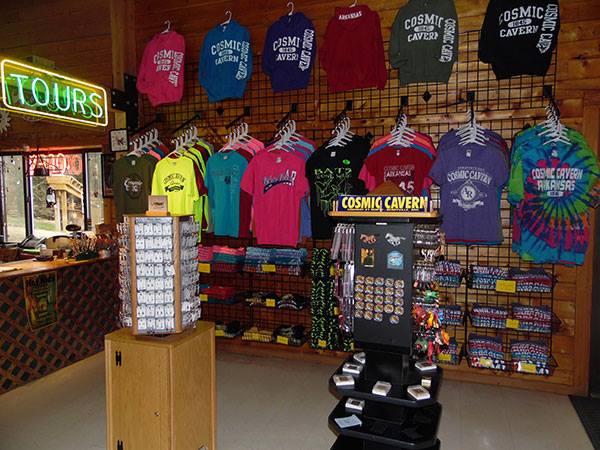 After all of the exploring, hiking, panning for gems, and the fossil dig, visitors of all ages will be ready for a snack! The Visitor Center / Gift Shop features old fashioned candies, locally made treats, various snacks and sodas.
Cosmic Caverns is easy to find, right between Eureka Springs, Arkansas and Branson, Missouri.  6386 AR-21, Berryville, AR 72616 30 minutes south of Branson, MO!