Apple River Canyon State Park is in the hilly northwest corner of Illinois in Jo Daviess County near the Wisconsin border. Limestone bluffs, deep ravines, springs, streams and wildlife characterize this area. Apple River Canyon State Park is located at 8763 E. Canyon Road in Apple River Illinois. For more information, click here.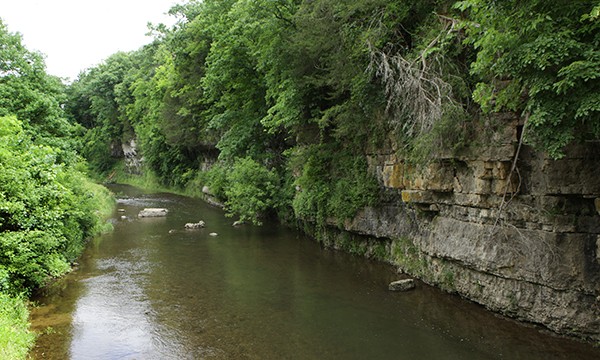 Apple River Canyon State Park was once a part of a vast sea bottom that stretched from the Alleghenies to the Rockies, the scenic canyon area was formed by the action of the winding waters of the Apple River. The park was established by the State of Illinois in 1932, and today consisting of 1,907 acres.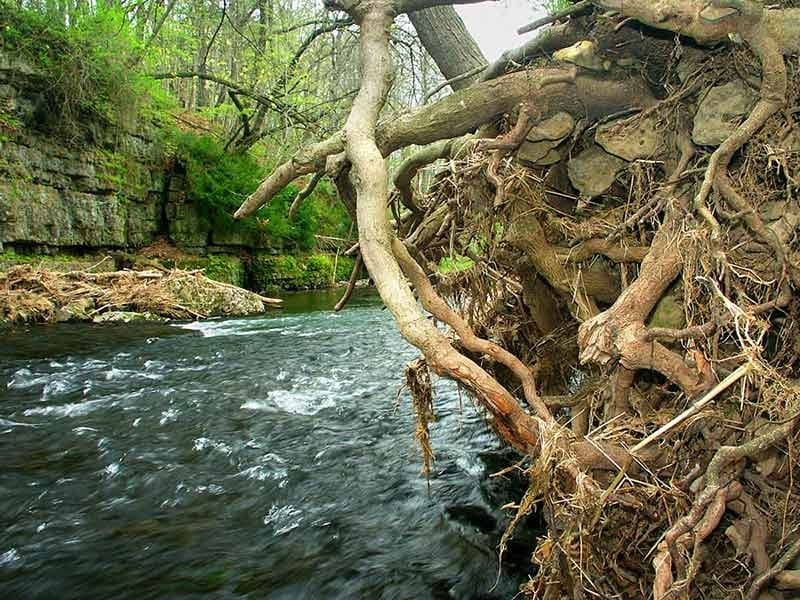 Camping at Apple River Canyon State Park is a fun experience and the park offers 49 Class "C" sites without showers in the Canyon Ridge Campground and 6 group sites in the Walnut Grove Youth Campground. Reservations are accepted by clicking here.
Fishing is another popular activity enjoyed within the park. The Apple River has a variety of fish including smallmouth bass, sunfish, crappie, carp and suckers. The river is one of several in the state where the Illinois Department of Natural Resources releases keeper-size trout. Trout require clean, clear, cold water and in the spring, Apple River meets these requirements in the spring, however, the fish do not survive through the hot summer months, so the stream is stocked for seasonal trout fishing seasons.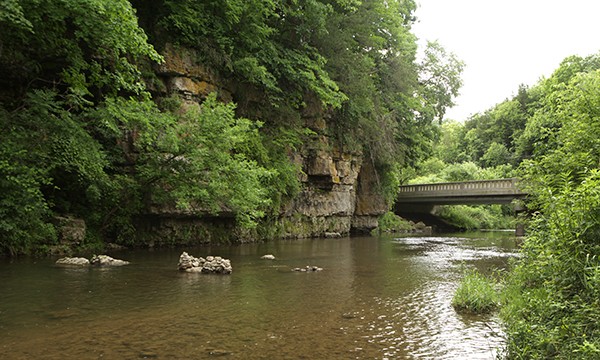 My favorite activity to enjoy at Apple River Canyon State Park is hiking. The park has five named hiking trails, each varying in in length, and difficulty. The Pine Ridge, Tower Rock, River Route, Sunset and Primrose Trail (accessible) – wind through the woods for several miles within the park. Trails can be hazardous; please stay on the trail. Pictures used in this article are owned by the Illinois Department of Natural Resources. Overall this is a great place to get out and explore.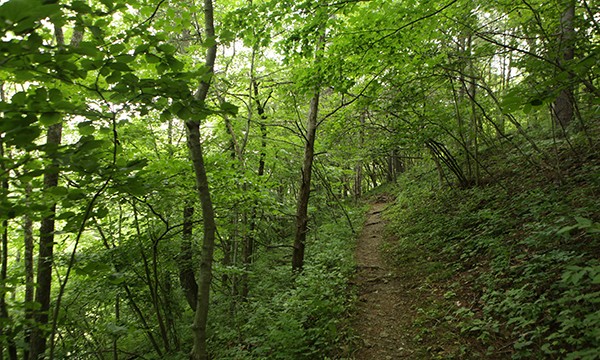 For more of the best parks and Amazing Locations in Illinois, click here. For nearby lodging, click here. For the best family activities, click here.