Located at the brand new Sage Creek at Moab Resort in Moab just minutes from Arches National Park, Canyonlands National Park, and Dead Horse Point State Park. Also explore Goblin Valley, Slick Rock Trail, Colorado River and much more. For more information or to check availability, click here.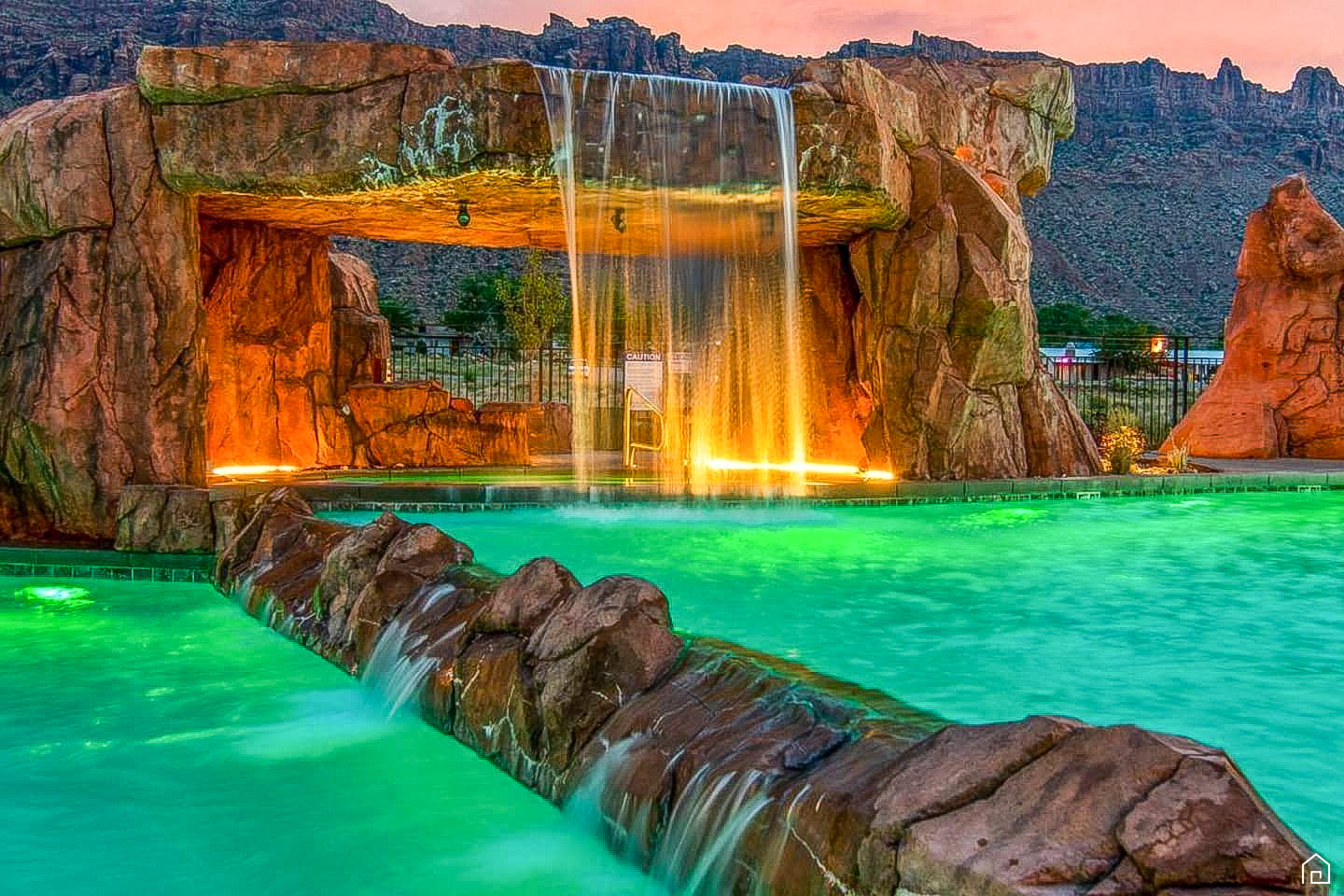 Discover the ultimate retreat at Sage Creek Resort, your premium home away from home in Moab, Utah. Sage Creek is a world-class condo complex designed to offer our guests a refreshing and luxurious stay, away from the typical hustle and bustle. Strategically located just outside of town, it's an ideal spot for explorers and adventure lovers, placing you within a stone's throw of the region's best attractions.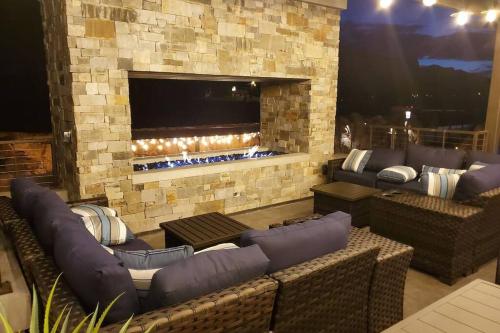 This unit is located 2.7 miles south of Moab City Limits. It sits within a resort community that includes an amazing pool area. From the property, you're able to see the south rim of the Moab cliffs. It's a short drive in to Moab and close enough access all of your Moab Adventures.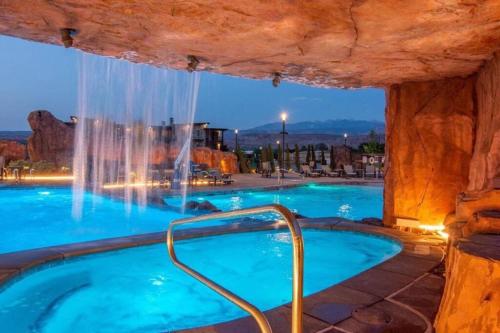 Dive into the excitement of our unique pool area. Here, warmth and delight meet all season long, with multiple hot tubs, playful water features, and welcoming fires. Take part in a lively bocce ball game or fire up the grill for a delicious outdoor meal.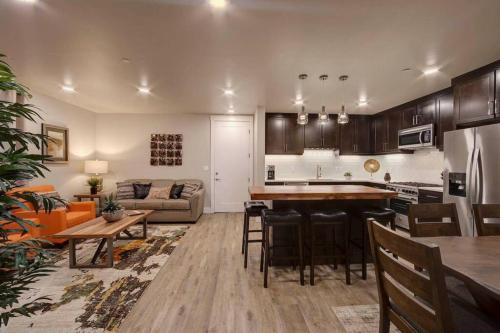 This is an amazing place where comfort meets adventure! Do yourself a favor and book an unforgettable trip to the gorgeous Balanced Rock Retreat in Moab Utah.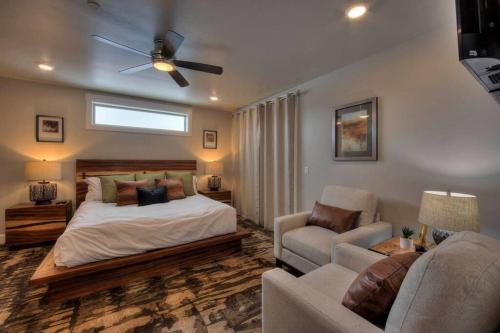 For the best family activities in the area, click here. For the best nearby parks and amazing locations, click here. For more of the areas best lodging options, click here.