Wapsipinicon State Park sits on the edge of the charming town of Anamosa, and is listed on the National Register of Historic Places. Many of the park's structures, including the stone arch bridge, lodge and shelters were handcrafted by prisoners from the nearby Anamosa State Penitentiary and remain historic icons to visit. Wapsipinicon is abundant in unique formations and geology, so make sure to take your time exploring the natural wonders of this state park. Wapsipinicon State  Park is located at 21301 County Road E34, in Anamosa, Iowa.
Hike more than three miles of multi-use trails, winding through wooded areas and open grass prairies. The trails to Horse Thief Cave and Ice Cave lead to the recreation area, and the other trail meanders to Dutch Creek. These multi-use trails are also open to cross country skiing and snowmobiling in the winter.
Explore the bowl-shaped Horse Thief Cave and Ice Cave hidden in the rocky bluffs along the trails. Horse Thief Cave is named after legendary horse thieves who used the cave as an escape while traveling decades ago, and Ice Cave is named for its chilling temperatures inside. Prior to their use by horse thieves, the caves served as a shelter for prehistoric Native American cultures.
Fish along the Wapsipinicon River, also known as the Wapsi. Dutch Creek runs through the park and empties into the Wapsi, which is a feeding area for walleye. The river is popular for its channel and flathead catfish, spring crappies, bullheads and smallmouth bass.
Golf at the nine-hole golf course owned by the Wapsipinicon Country Club and located within park boundaries. Please call the country club at 319-462-3920 for more information about fees and times.
Camp in Wapsipinicon's shady campground, offering the perfect setting for a weekend getaway or family vacation. The modern campground has non-electric and electric campsites, showers and restrooms. Advanced reservations can be made through the online reservation system for Wapsipinicon State Park.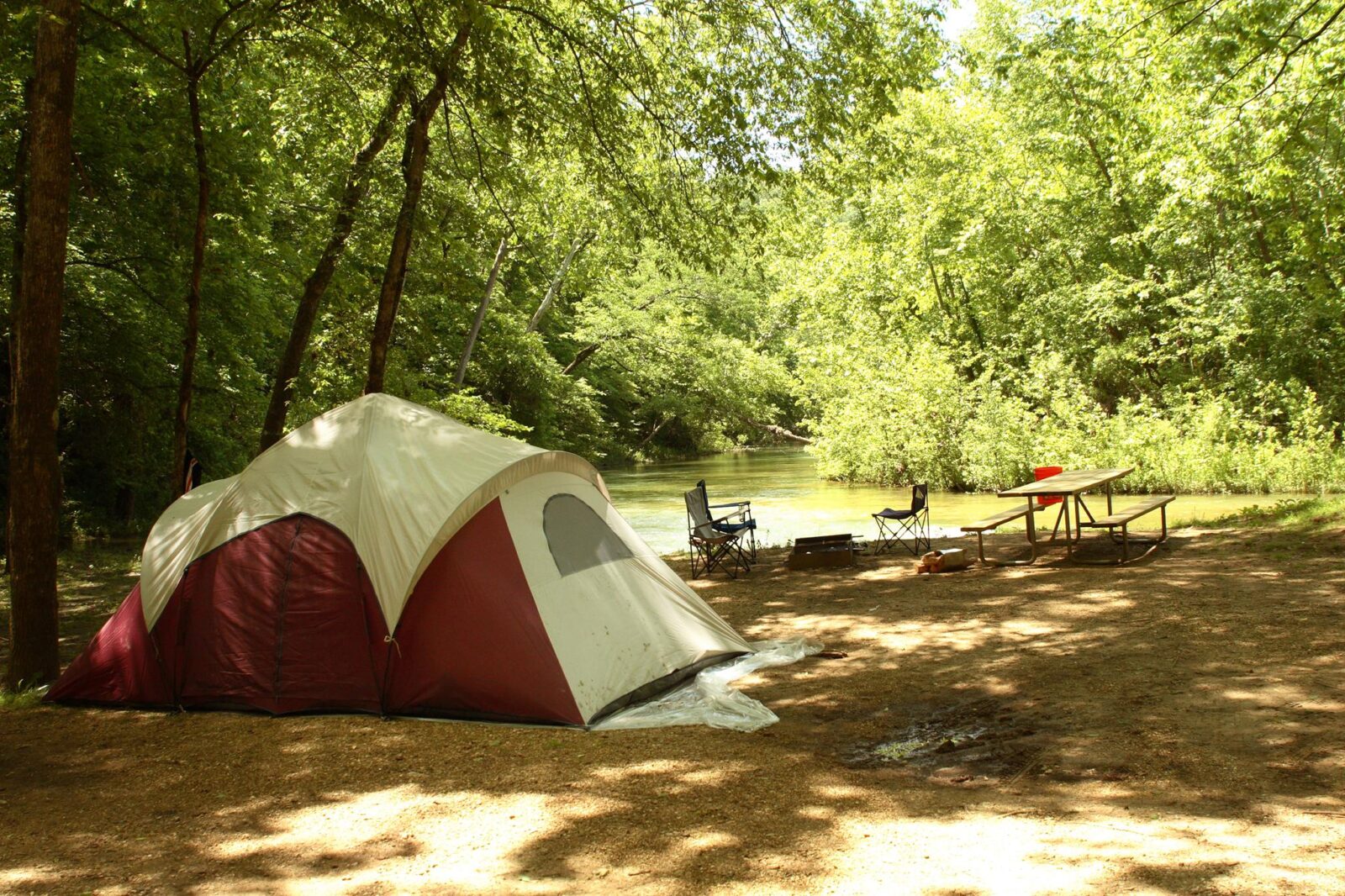 Reserve the Dutch Creek or Playground Shelter for an outdoor gathering during your visit. The Playground Shelter is ADA accessible, and the Rotary Lodge is a larger venue available year-round for large events. The lodge can be reserved up to 12 months in advance through the online reservation system for Wapsipinicon State Park.
A big thank you to Midwest Hiking for providing these great pictures! For more of Iowa's amazing locations, click here.