The River Rose Cabin is the most requested of all the cabins at River of Life Farms. The River of Life Farm property is located at 1746 River of Life Drive in Dora, Missouri. You can book and check availability by clicking here.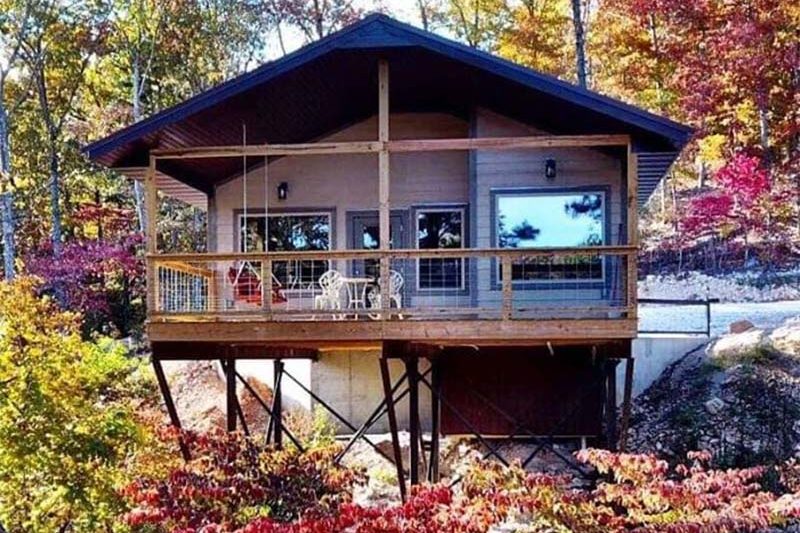 If you are looking for a secluded and luxurious cabin to make a great impression as well as make special memories, this is the one. Set high on the ridge over-looking the North Fork River and valley below the cabin is ground level at the front door but the back deck is above the tree tops.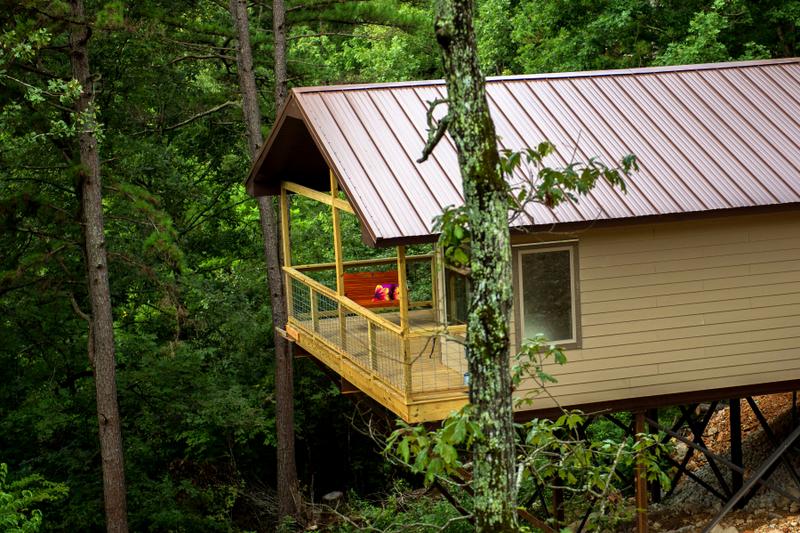 This luxurious treehouse cabin can sleep two adults in the hand-crafted king size bed. At the end of the day you can relax with a fire in front of the native stone fireplace! With the large whirlpool tub, this is a perfect place for a romantic getaway!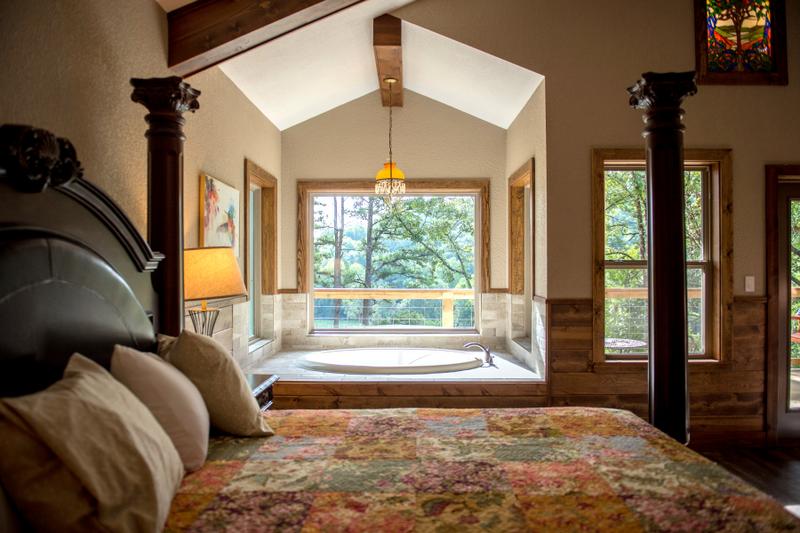 The cabin has all the comforts of home, just with better scenery! River Rose Cabin has a fully equipped kitchen, air conditioning, and many other amenities.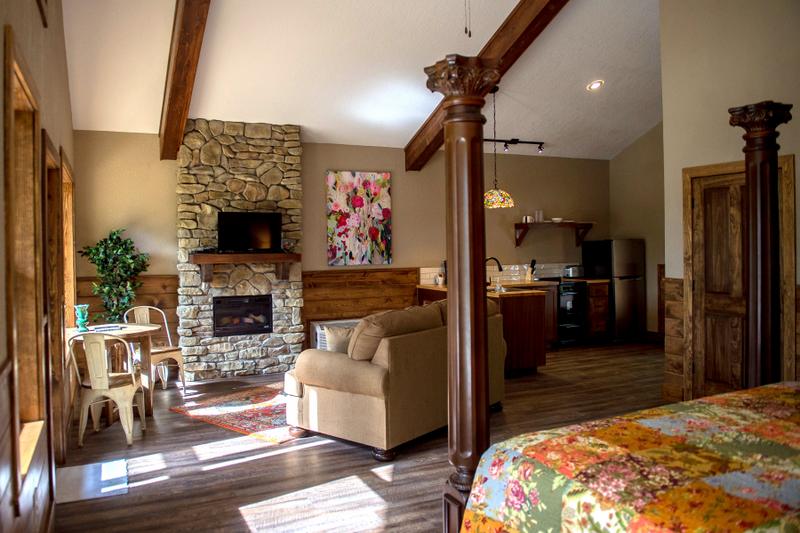 Guests of the River Bungalow Cabin can enjoy many activities. The hiking trails at River of Life Farm cover more than 500 acres of Ozark beauty! You'll enjoy a gorgeous view of the North Fork River from Inspiration Point, a 3/4 mile hike from your cabin. The trail is well marked and at a gentle enough incline for almost anyone to make the trip.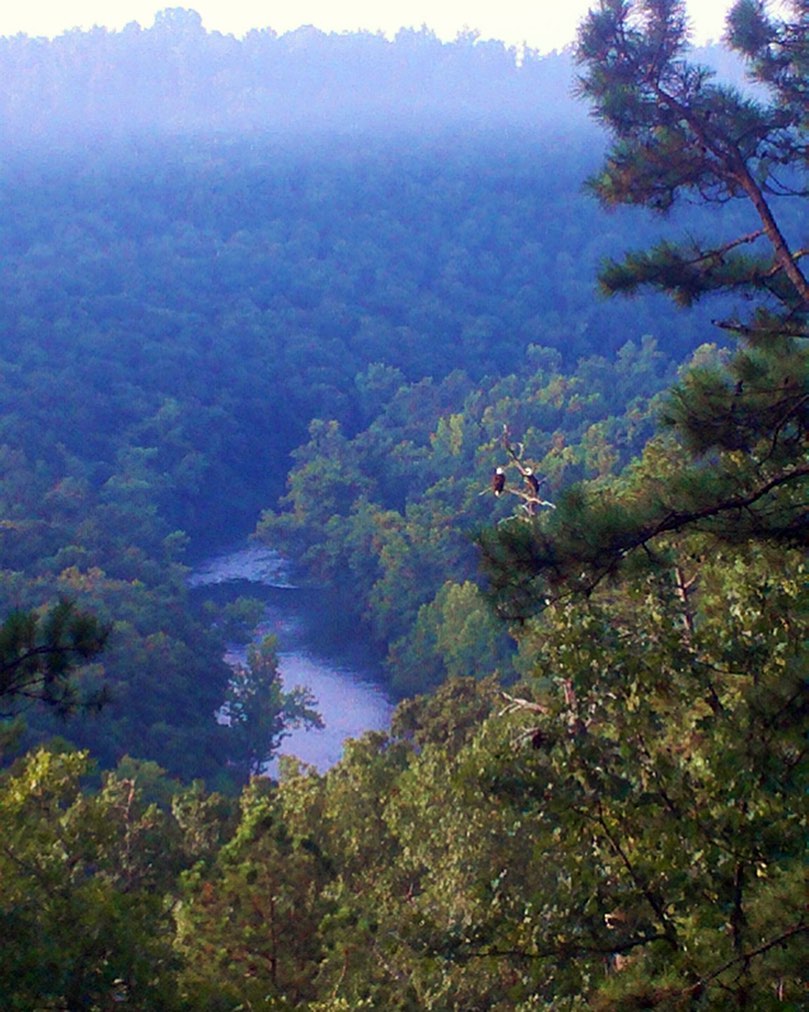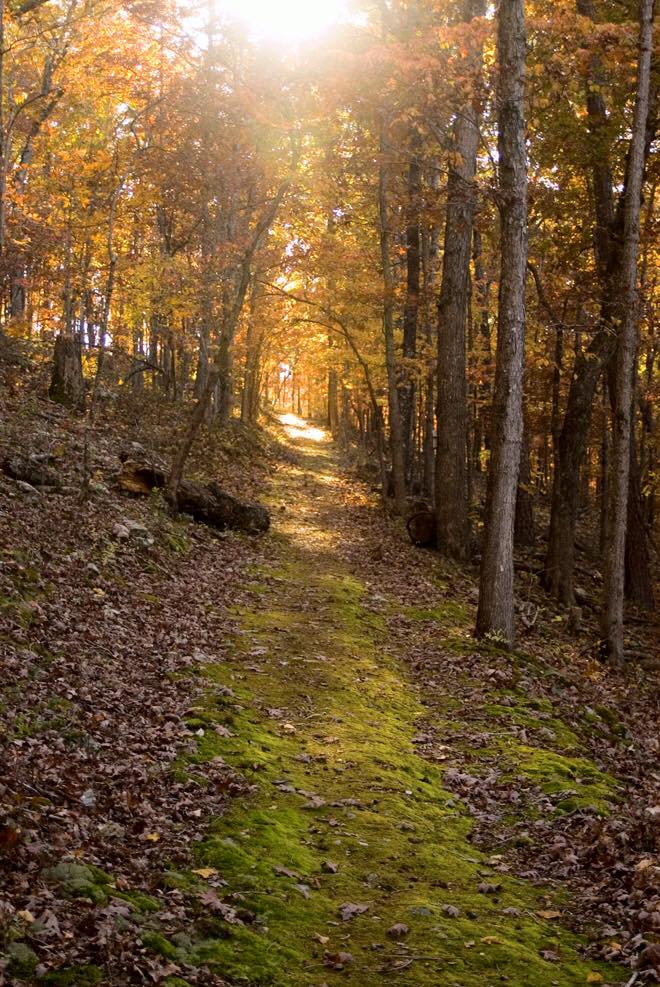 This is also a perfect location for canoeing and kayaking! The North Fork River is a beautiful destination and a day on the water is a perfect way to enjoy your stay! Anglers will also enjoy world class fishing! The river is well known for for trout and small mouth bass!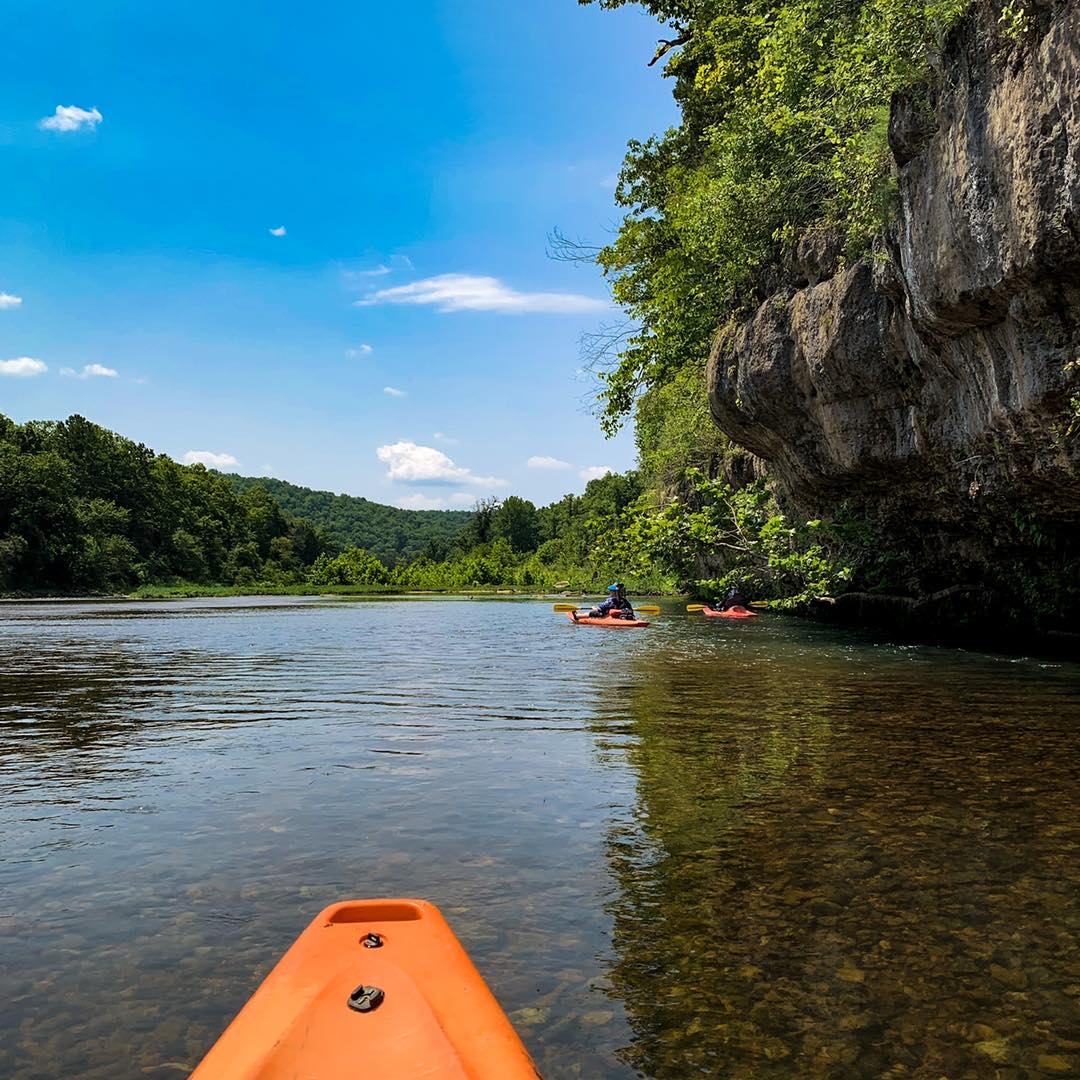 Or maybe you just want to stay inside and enjoy the views. If that's the case be sure to schedule a therapeutic massage. Just imagine getting massaged on the deck of your cabin while enjoying the relaxing sounds of the forest around you! When you make your cabin reservation, be sure to schedule a therapeutic massage, you can find more information on this here.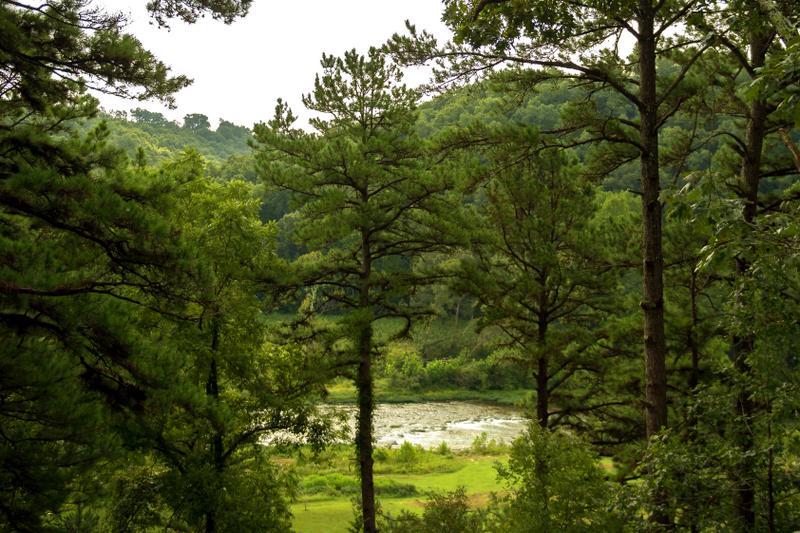 If your looking for the perfect vacation destination with a nice balance of relaxation and adventure you found it at River of Life Farms. The River Rose Cabin is an unbelievable lodging option and provides a wonderful setting for a weekend away with that special someone!