This is glamping at its best, you can search far and wide and you would be hard pressed to find a better lodging option. The treehouse is suspended between
3 large fir trees, deep in the Oregon wilderness. The Magical Treehouse is located in Mt. Hood Oregon. For more information, or to check availability, click here.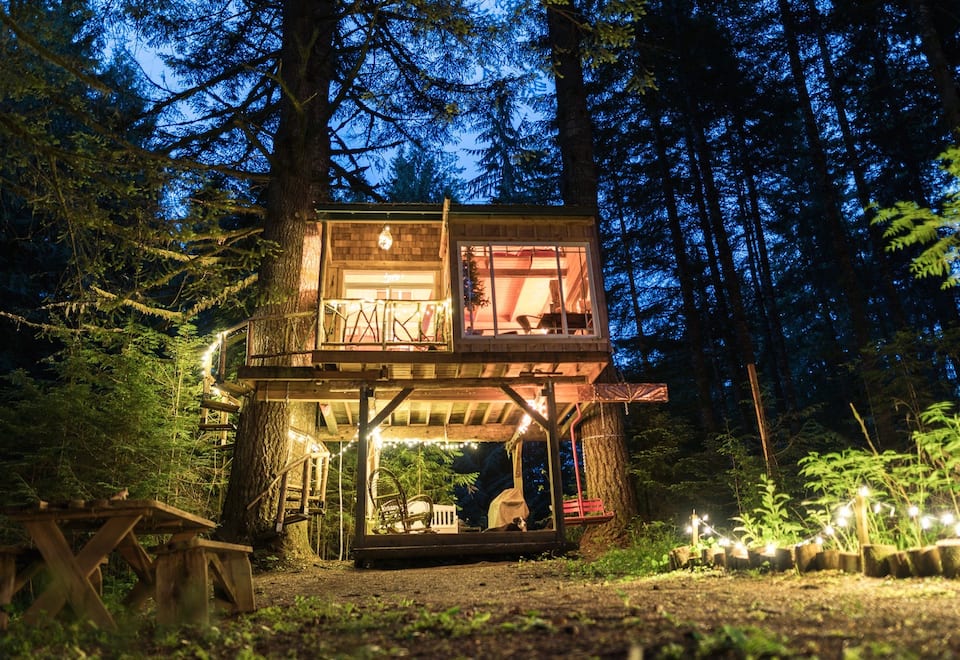 The Magical Treehouse can accommodate up to 4 guest and has 1 queen bed, and the loft has 2 single beds.

The property is situated on 20 acres, and has its own private pond. Just entering the property is an adventure in itself, as you must ascend a spiral staircase just to get inside. So be sure to pack smaller bags, large suitcases may not fit.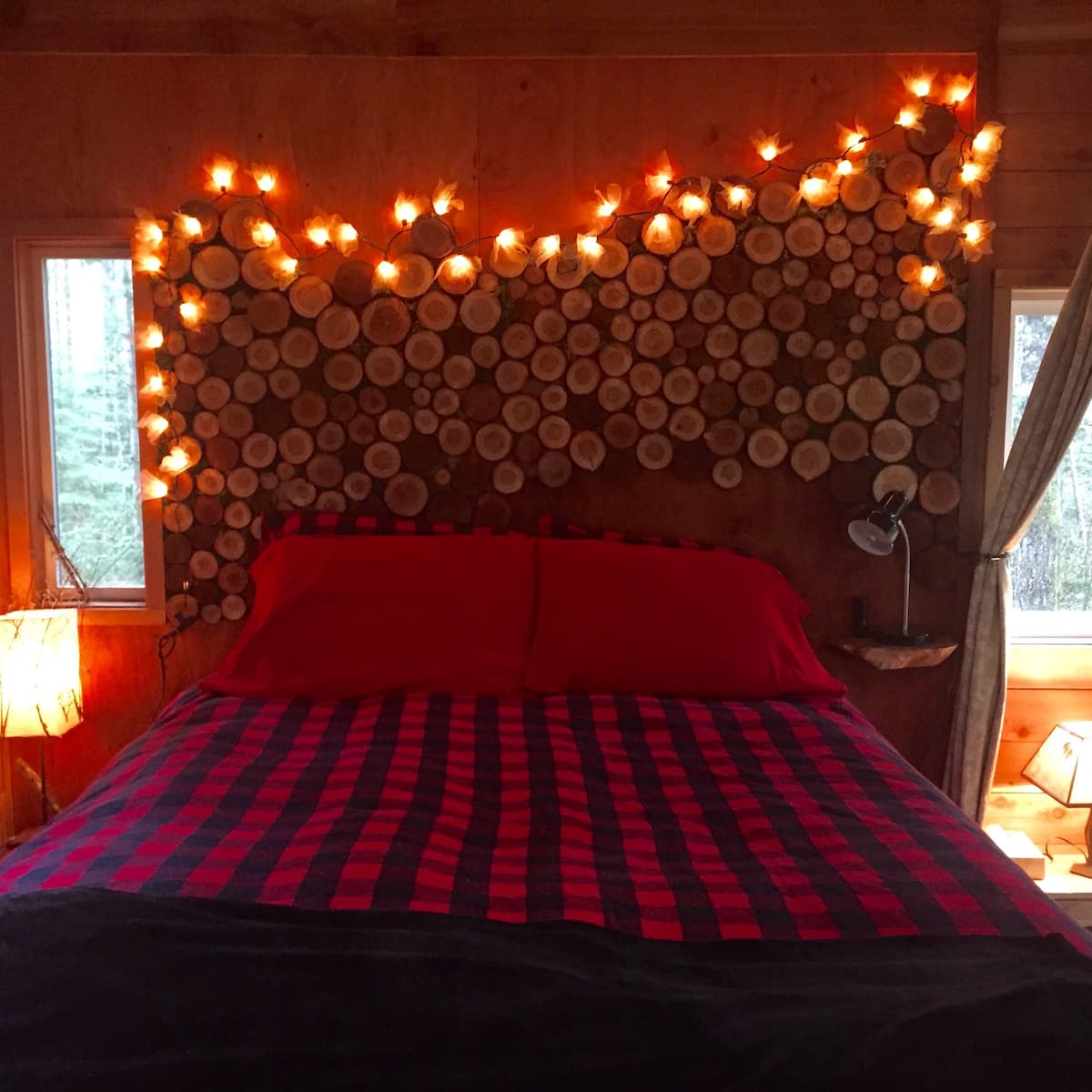 The house has a gas
heater, mini-fridge, microwave, and coffee pot. The Treehouse is approximately 200 square feet, with an 8'x10′ sleeping loft. The main floor has a queen bed, bistro table, reading chair, mini frig, coffee maker, microwave, composting toilet and cold water sink.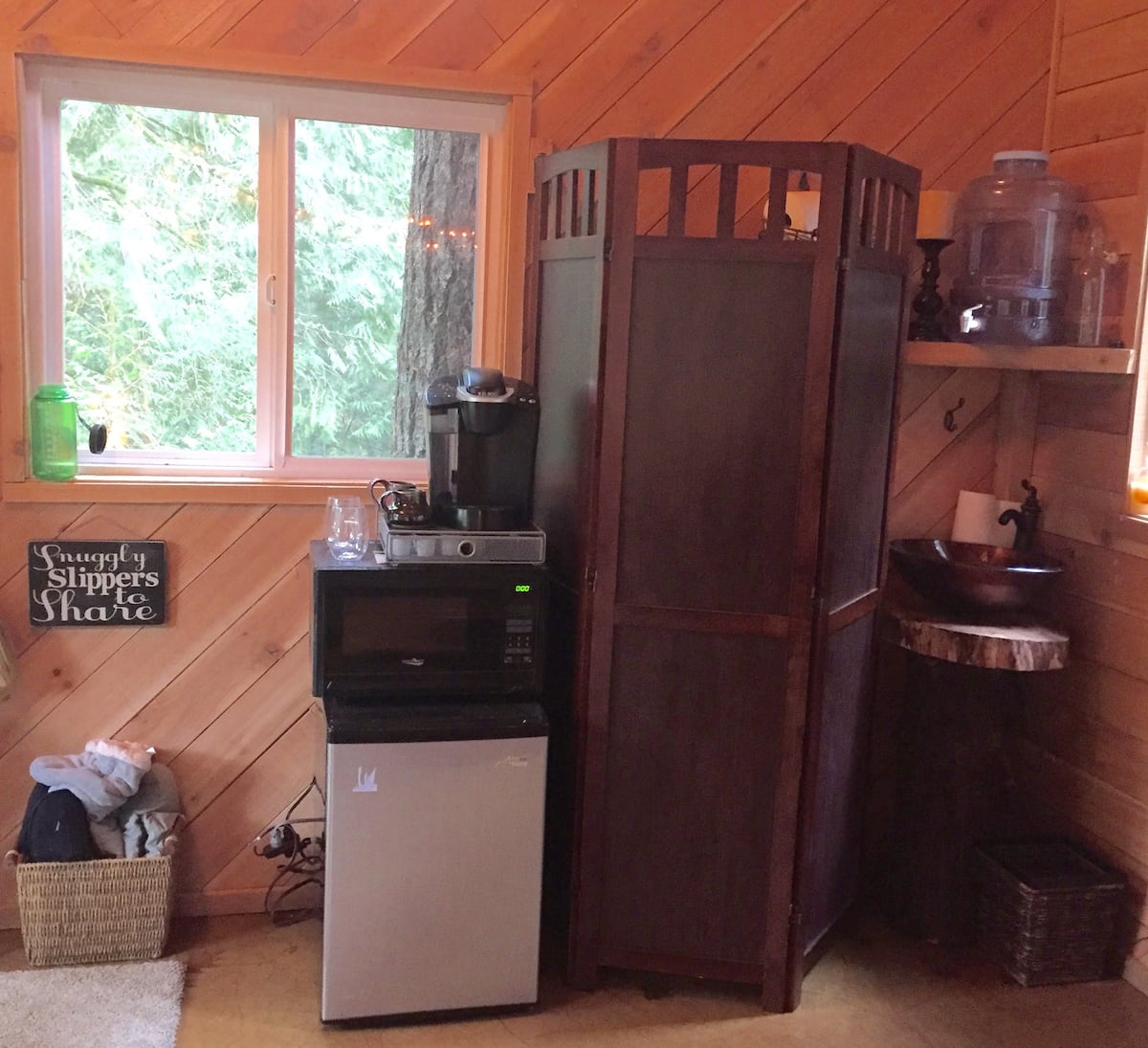 There is a seating area below the Treehouse as well, so you can sit by a fire and enjoy the outdoors even if it is raining (a good thing in Oregon). Picnic table (not covered) and gas grill (in covered area) are available as well.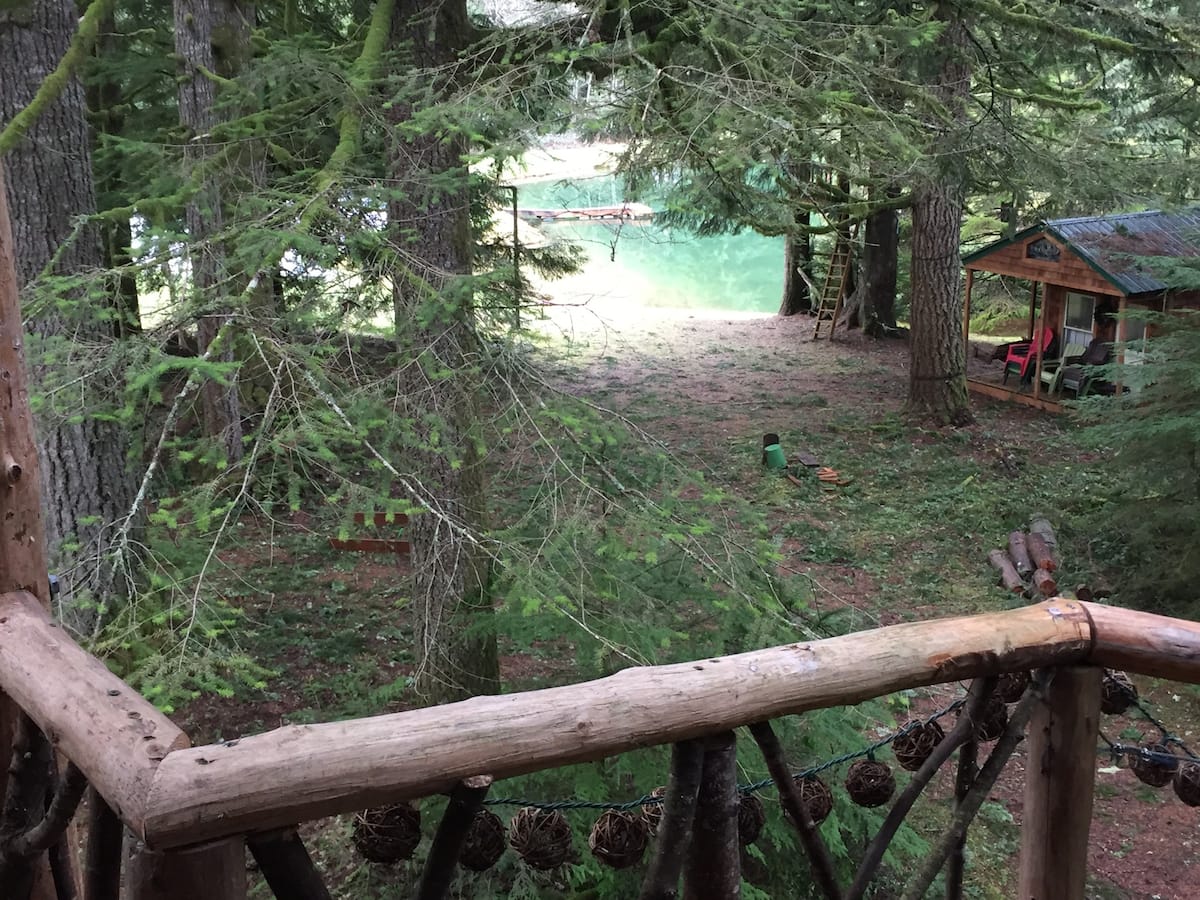 The Tree House sits on a 20-acre property at the base of Mt. Hood (about an hour east off downtown Portland – a great city to explore!). Located 30 minutes west of Ski Bowl and the Mt. Hood National Forrest. Also within 30-60 minutes of three Mt. Hood Ski areas.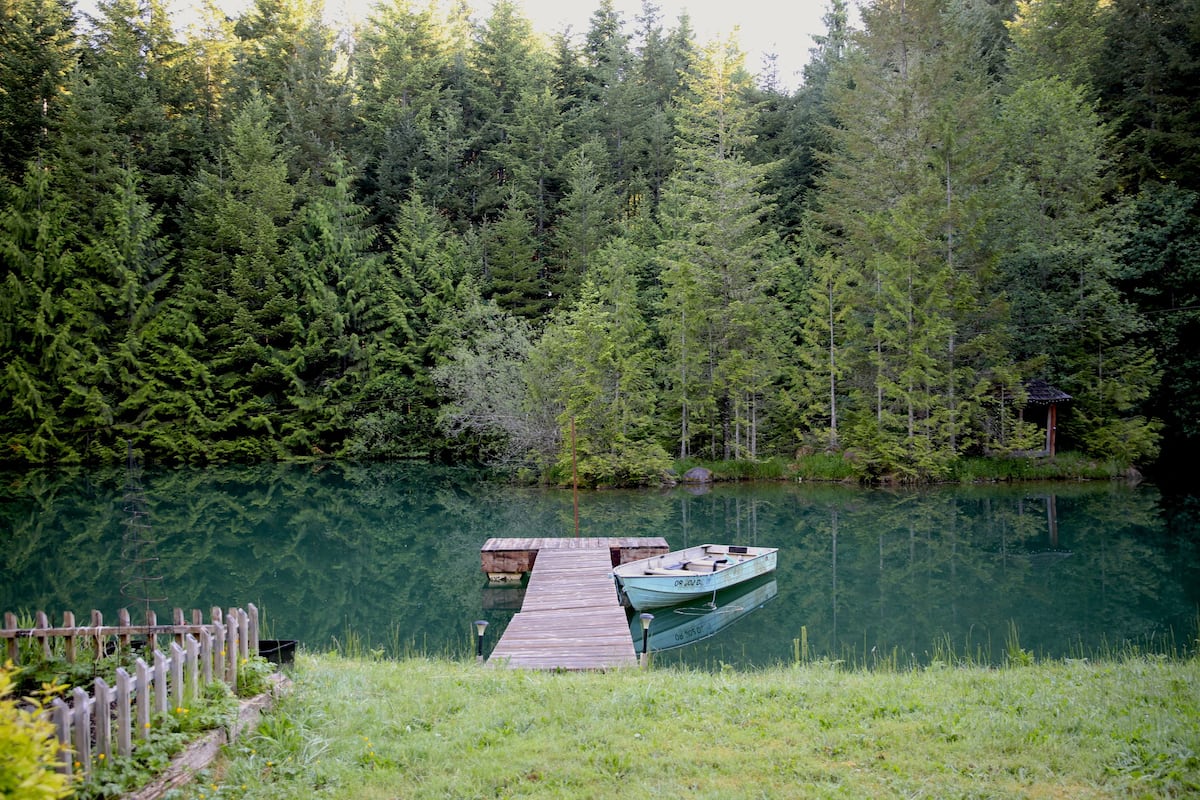 Sorry, young ones, the Treehouse is NOT suitable for children under AGE 7, due to spiral staircase and ladder to the loft. There is a guest cottage on the property for families with young children.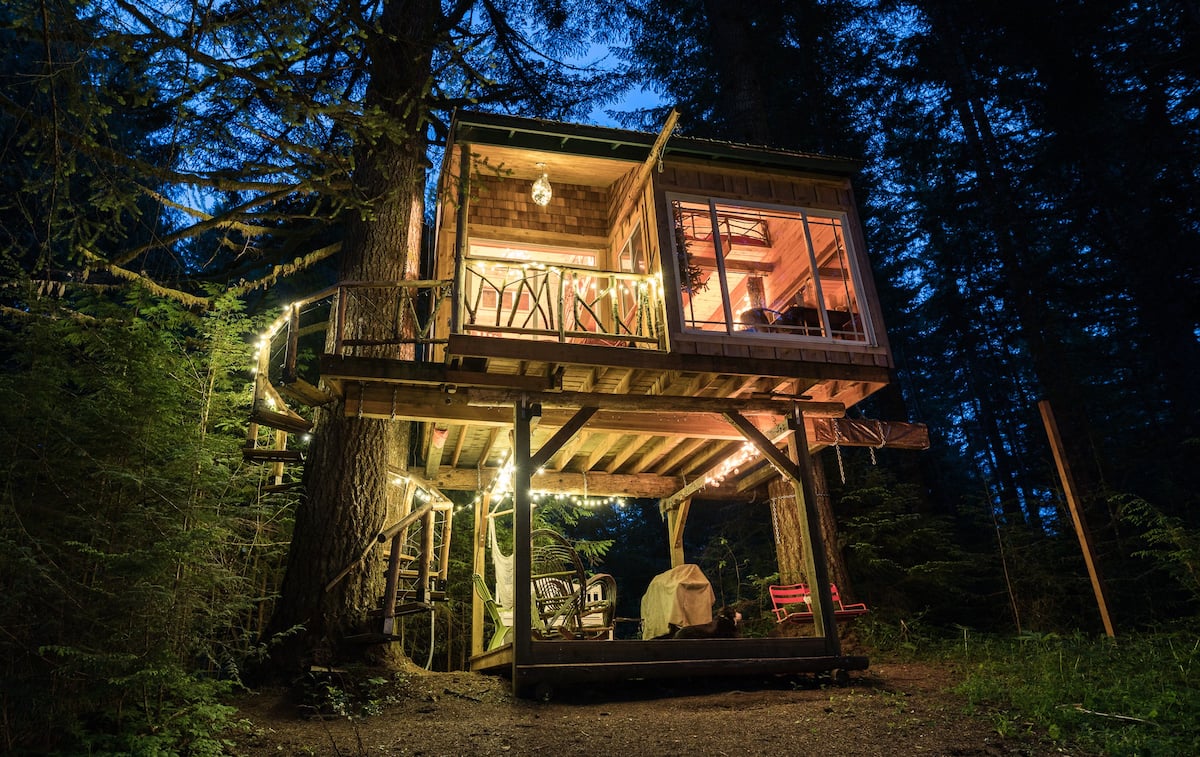 If you like camping or backpacking, you will love the treehouse. It is 'Glamping'If you prefer more amenities (like porcelain toilets and an indoor shower), check out the Sweet Mountain Guest Cottage on the same property, also listed on AirBnB. The Magical Treehouse does have access to an OUTDOOR SHOWER with hot water! – *not available when temperatures are below 40 degrees.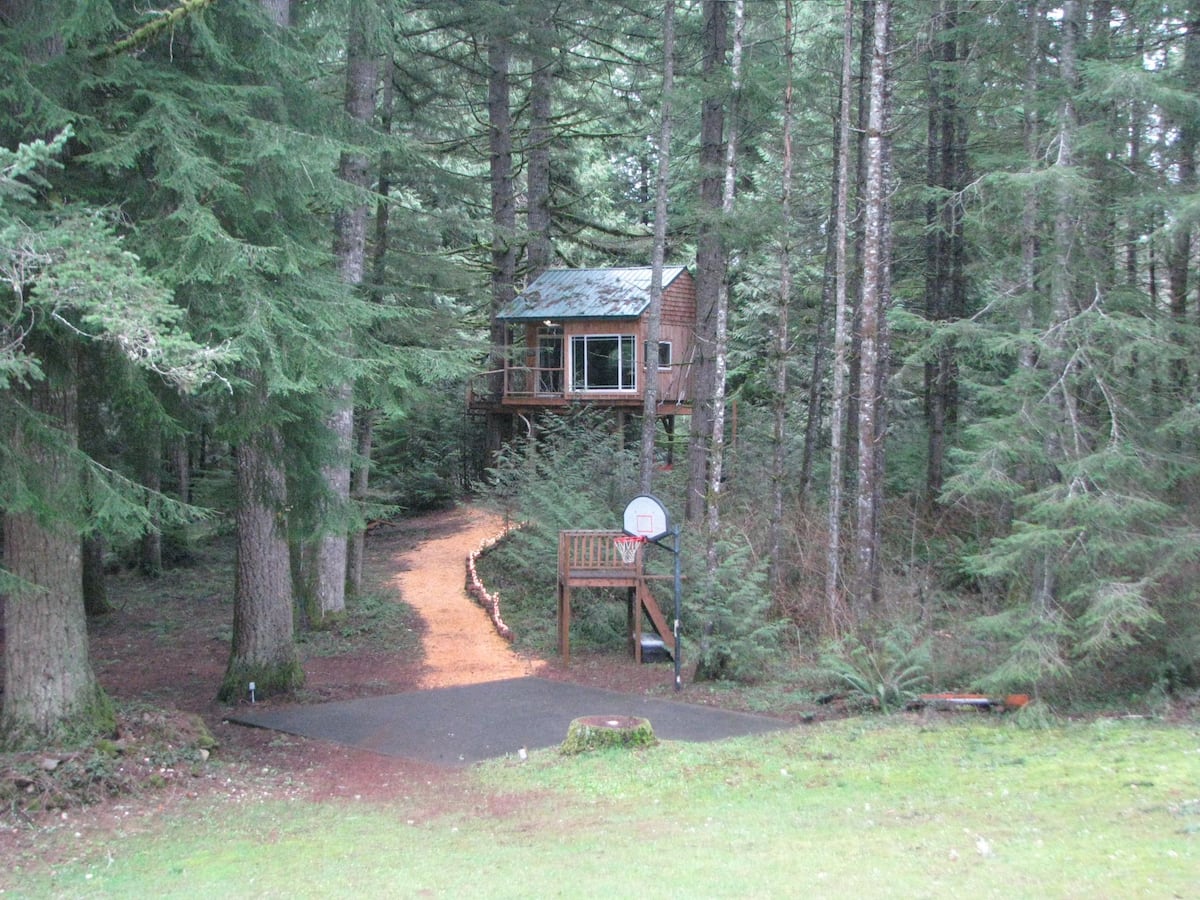 The Magical Treehouse has been featured on the BuzzFeed series "HomeBuddies." You can view the episode (and get a great idea of the property) by going to Youtube, use the search terms: "Buzzfeed Homebuddies "I lived in a treehouse". There are multiple episodes, the treehouse is episode 4. The Magical Treehouse was also featured on "TRIP101": Nine Treehouses in Oregon That You Should Book Now. Visit their website to read the article.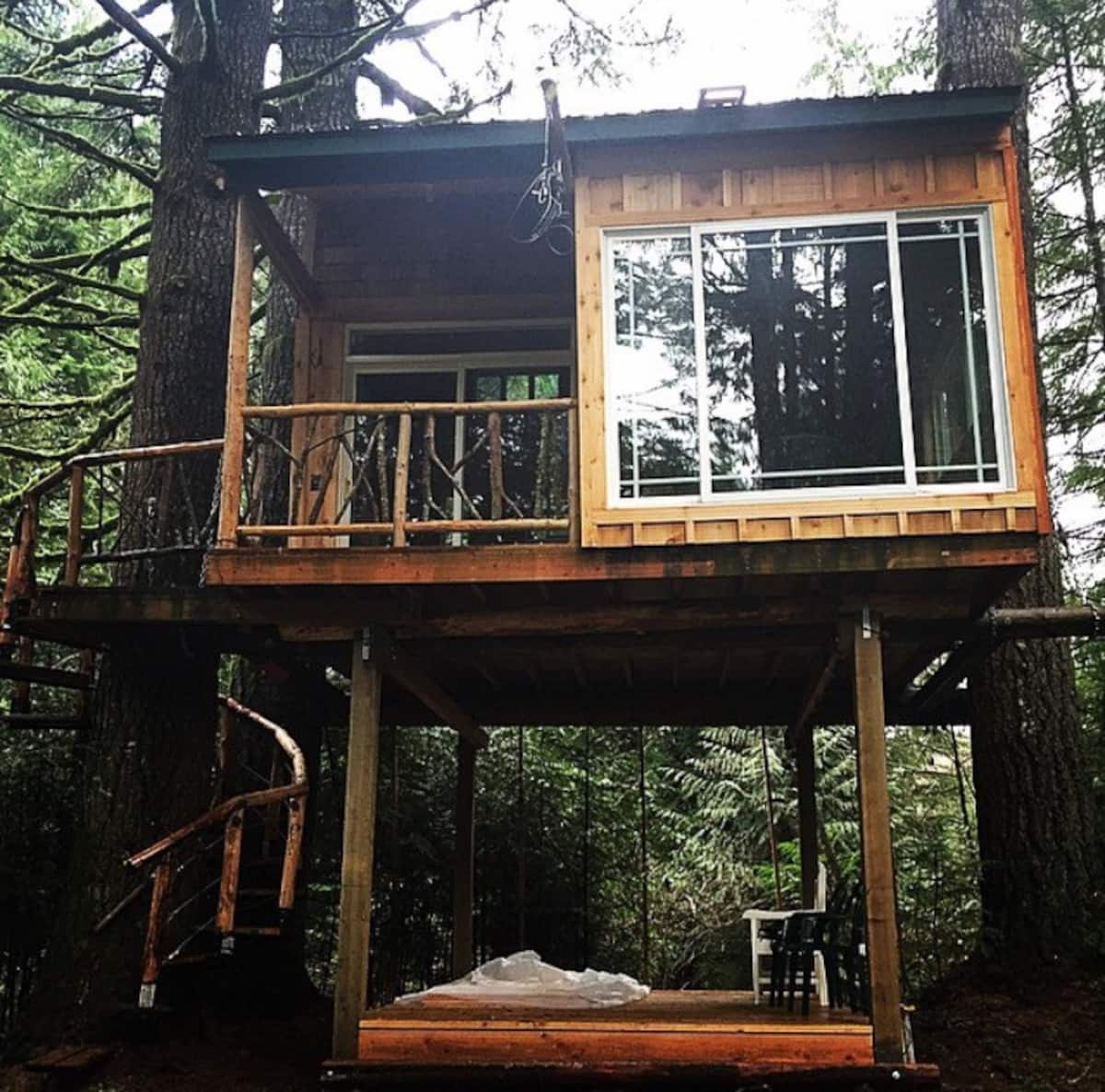 The 20-acre property has trails all over winding through beautiful trees. There are springs on the property, several which feed the 1 acre pond. The pond has a small island, kayaks and a zip line for adventurous folks that want to jump in and add to their experience! The pond is great for swimming, is stocked with trout (feeding, but no fishing), and is fun to paddle around in. There is a lovely garden (in the summer) and a row boat for a quiet afternoon. Outdoor activities (depending on weather) can include hiking around on the trails, disc golf, carpet-ball, horseshoes, a pendulum swing, and basketball. Additionally, there is a Sweet Mountain Guest Cottage (also listed with AirBnB) on the property.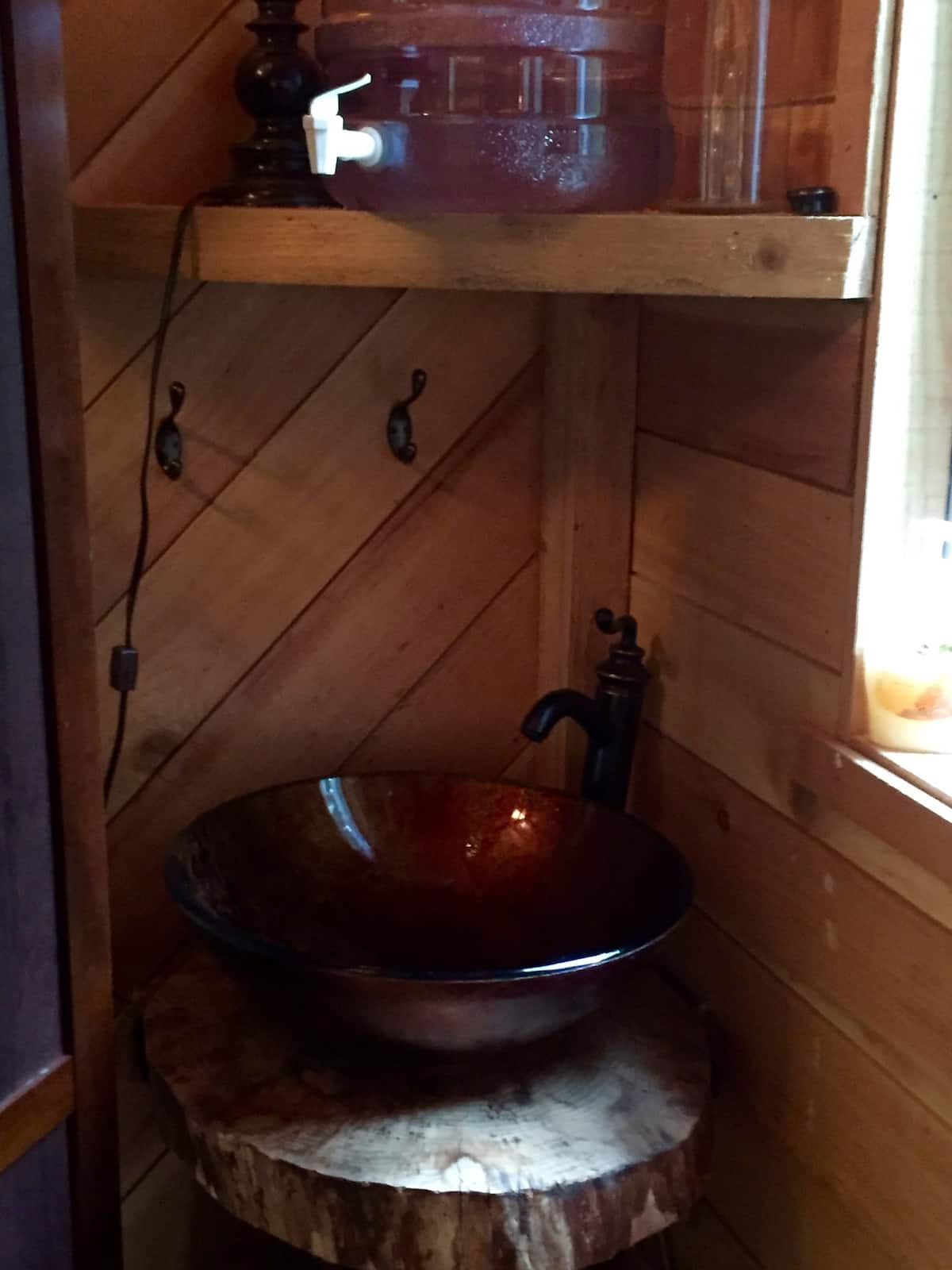 For the Treehouse, the most important thing is to have a sense of adventure and be ready to "rough it" a bit – (that means no hot water and an outdoor shower-not available when temps are below 40 degrees)… but beyond that – it is delux!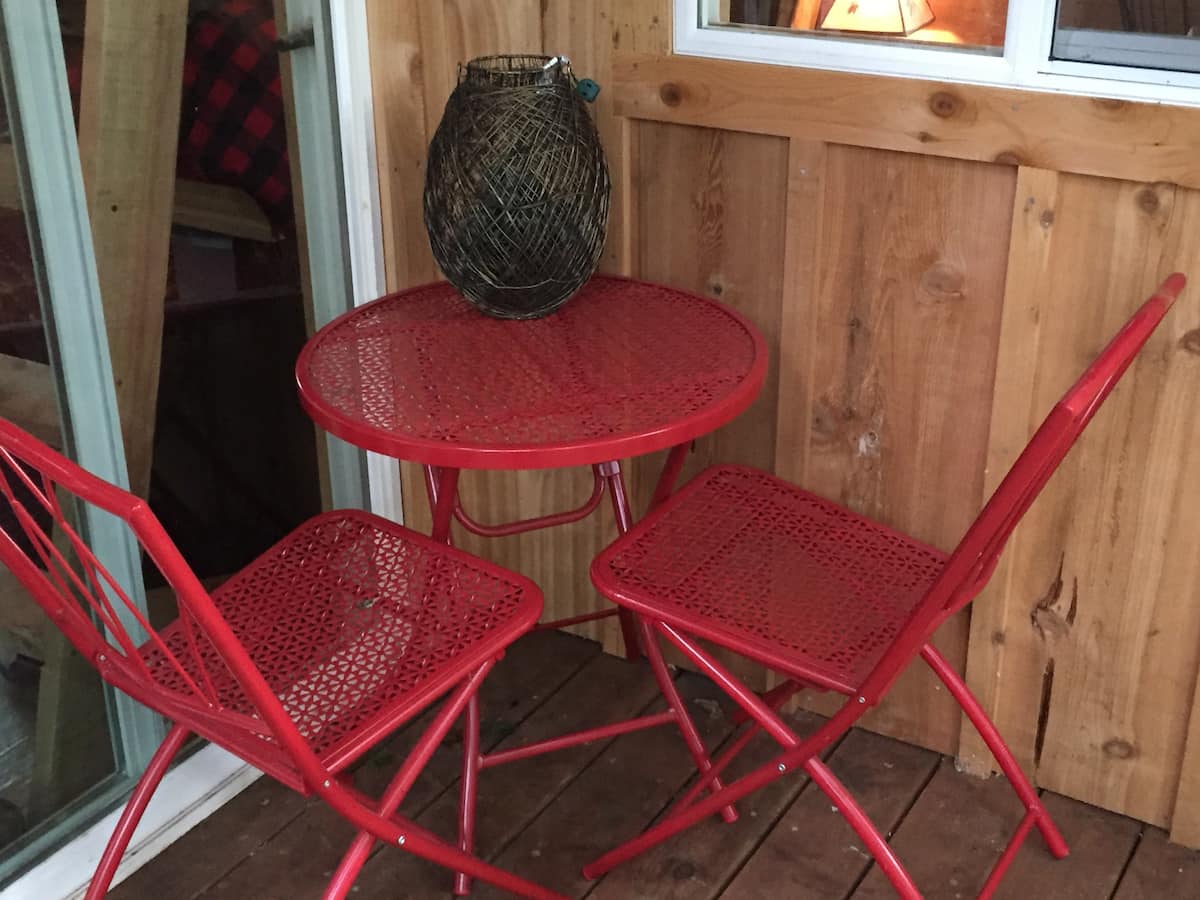 If you wish to have more than the allotted 4 people; you can request a Glamping Tent (sleeps two) or the Pond Cottage (much like a Yurt – also sleeps two) or the Tentsil (a hanging tent suspended in the trees). For more great lodging options in Oregon, click here.