Russell Cave National Monument is nothing short of an archaeological wonder! This gorgeous cave, is located at 3729 County Road 98 in Bridgeport Alabama. For more information on the park, click here.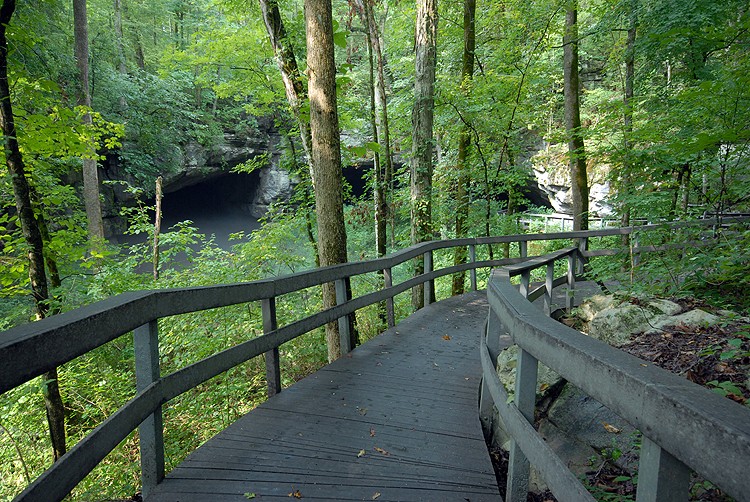 Russell Cave National Monument was established on May 11, 1961 by President John F. Kennedy. The park serves to protect one of the most complete records of human occupation in the Southeast US. Through elaborate excavations in the 1950's and 60's, archaeologists were able to date the time people lived here from about 10,000 BCE to 1650 CE. This vast time period makes Russell Cave a unique spot to learn about not only the history of the Southeast, but also how archaeology can teach us about the past.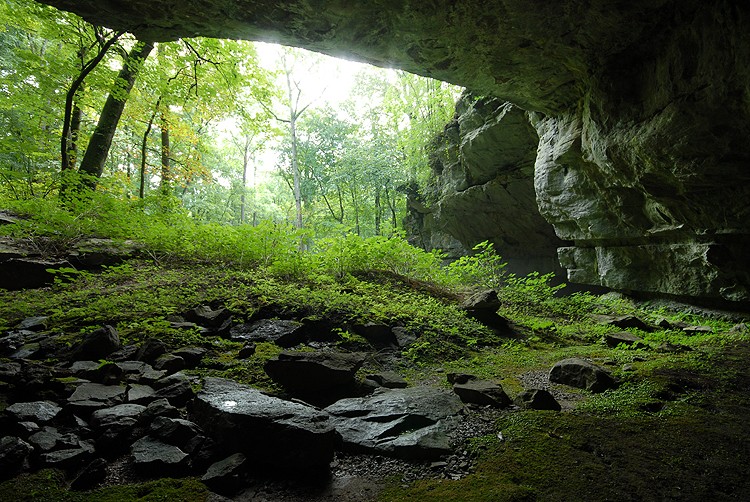 Russell Cave is an archaeological site with one of the most complete records of prehistoric cultures in the Southeast.  In the 1950s, archaeologists uncovered a large quantity of artifacts representing over 10,000 years of use in a single place.  Today, Russell Cave National Monument helps bring to light many cultural developments of phenomenal human journeys.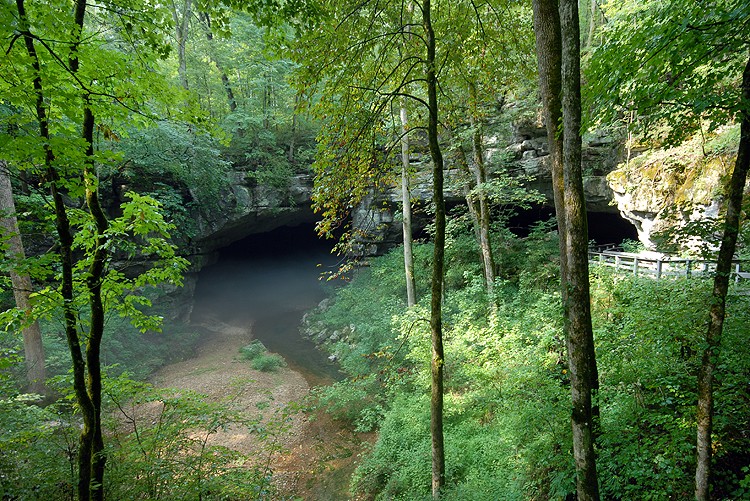 No matter what day of the week that you come to visit Russell Cave, you can always participate in the self-guided tour out to the cave shelter. You can either grab a brochure and read the signs at the cave, or if you're looking for a little more, you can listen to our audio tour through your phone! The boardwalk path travels from the Visitor Center to the cave shelter.  While wheeled items such as wheelchairs and strollers can travel the whole trail, be aware that there are some steeper portions of the path that may require extra effort to roll along.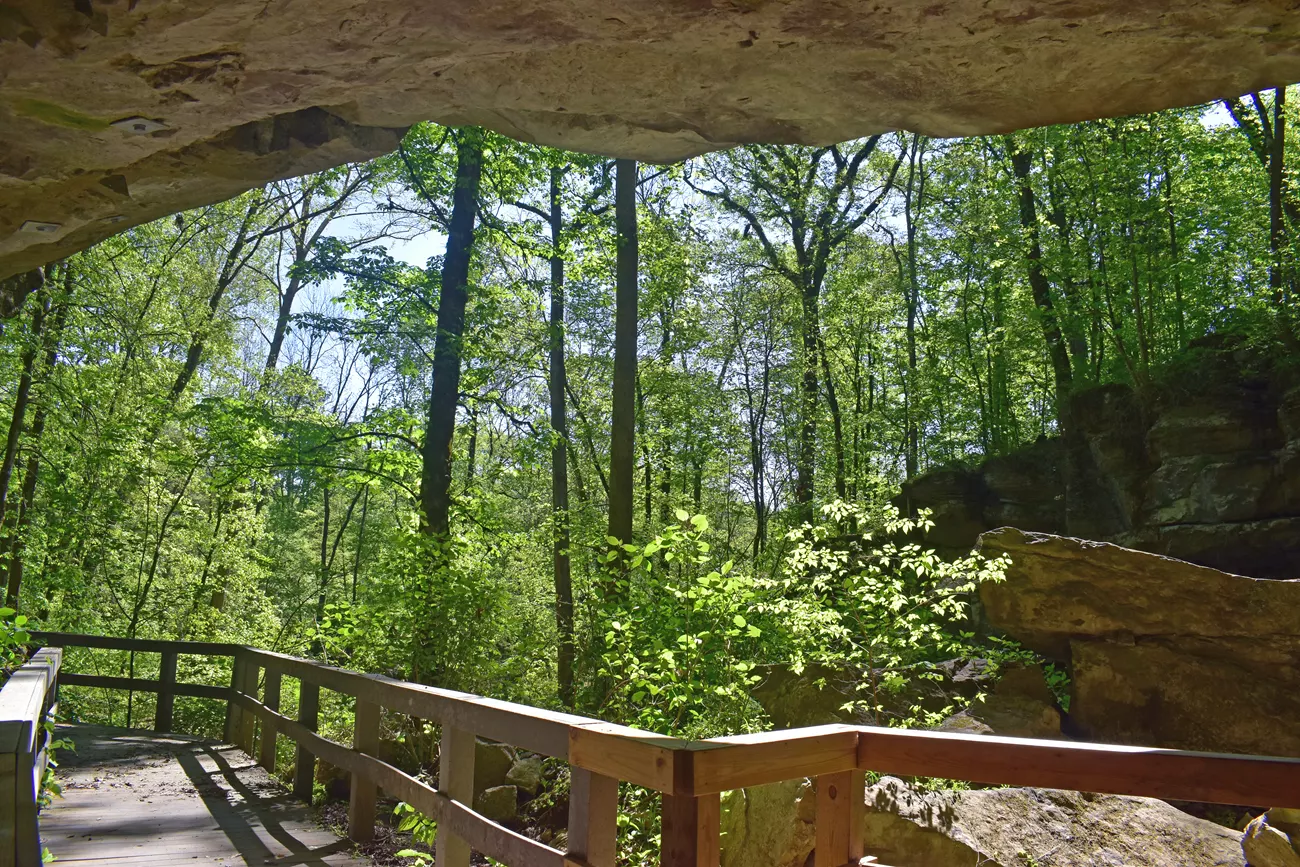 Each year thousands of visitors discover the cultural and natural significance of Russell Cave. Some visitors spend their time exploring the great mysteries of the prehistoric Native Americans, while other visitors explore the 115 species of birds that live on Montague Mountain.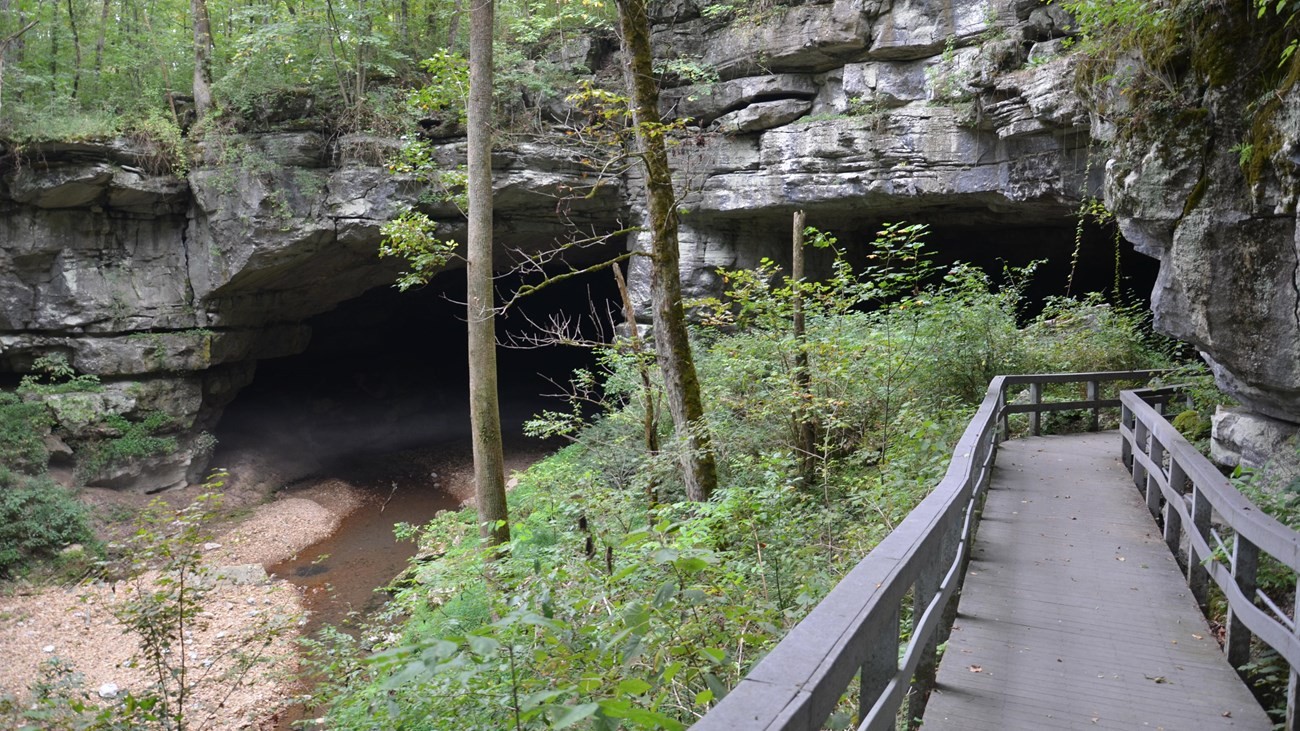 If you're looking for more of an adventure, you can sidestep onto our 1.2-mile hiking trail just off the boardwalk on your way out to the cave shelter. This mossy and sometimes broken in places, asphalt loop offers an escape to nature as you walk among the native trees and plants that line the path. This trail is steep and can be strenuous for some, so be prepared with proper shoes and water.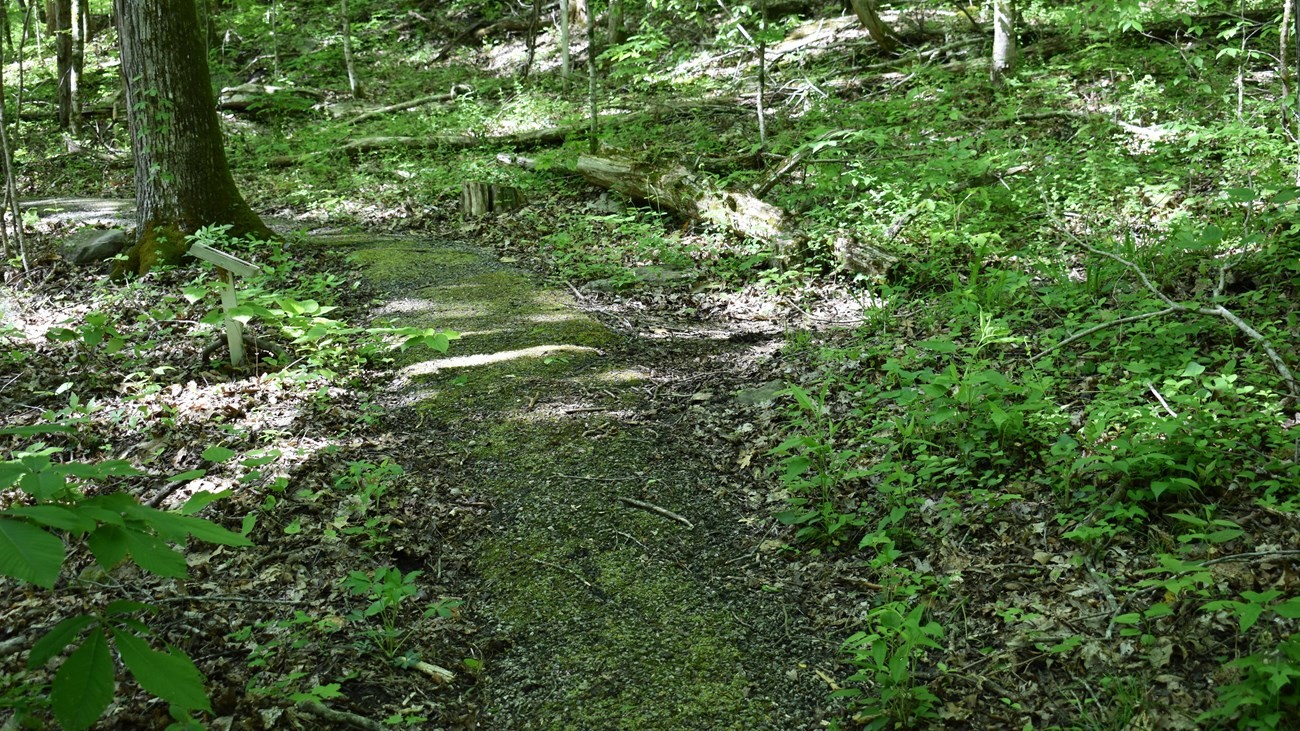 Picnic benches can be found around the parking area of Russell Cave. Picnicking is first come, first serve and there is no barbecuing allowed on site.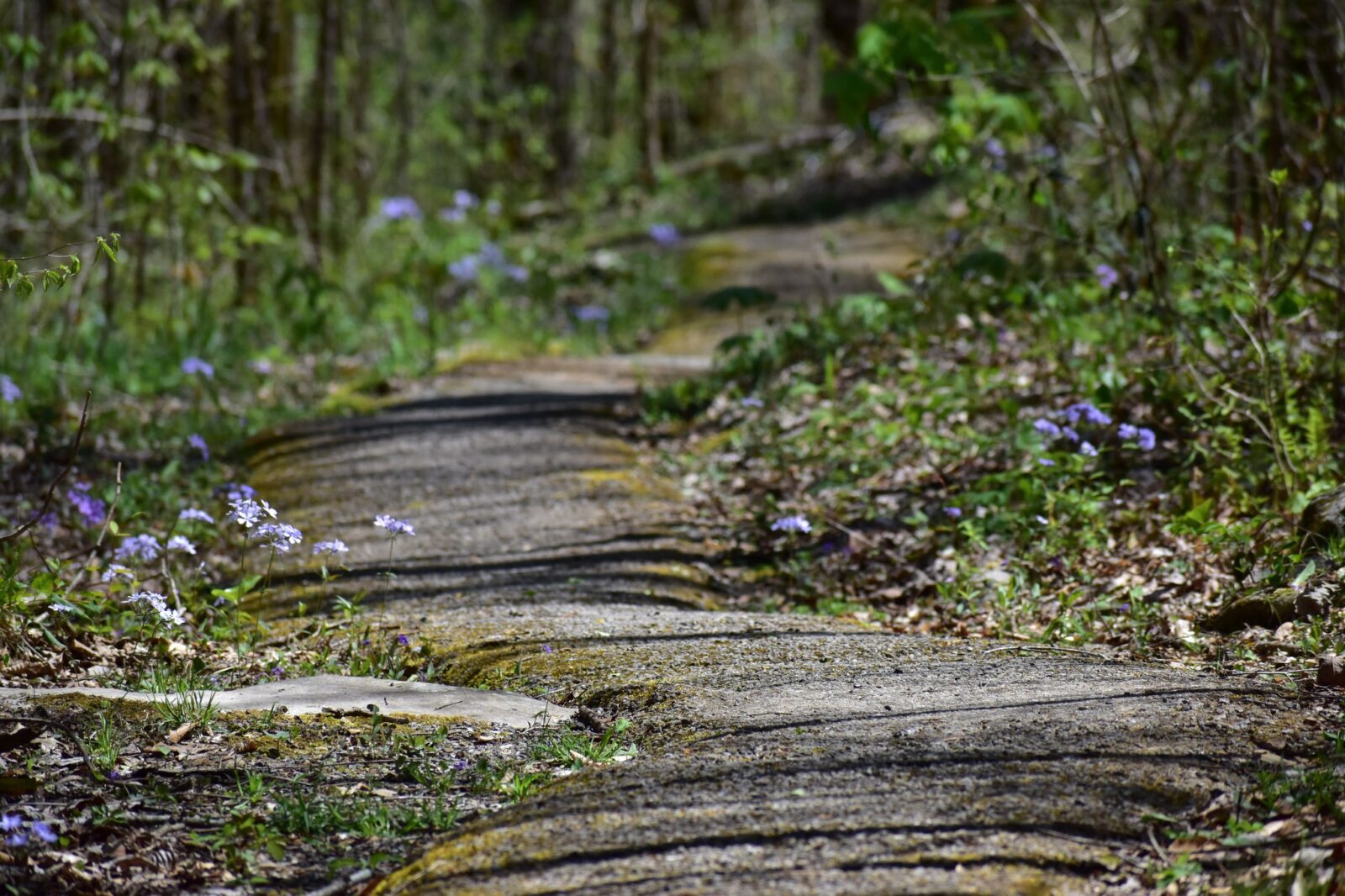 The park is open daily from 8 AM to 4:30 PM. The park is closed on New Year's Day, Thanksgiving, and Christmas. All operating hours are in central time and the main gate into the park closes at 4:30 pm.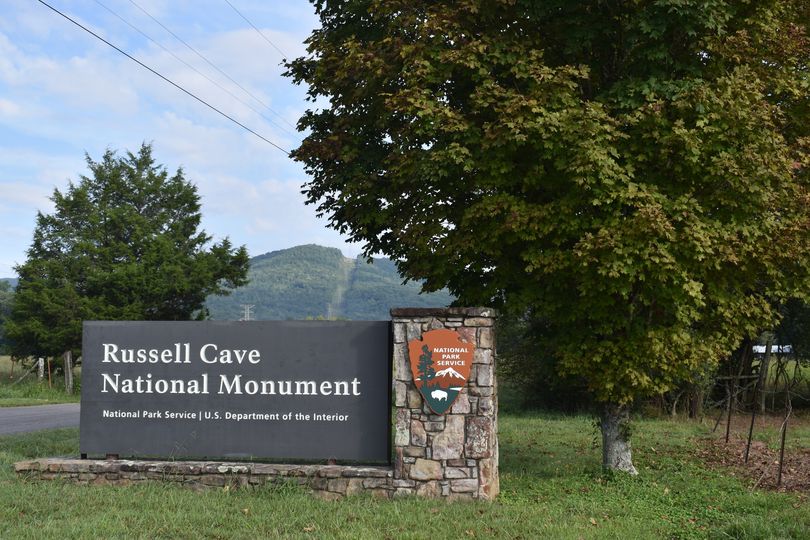 For nearby lodging and camping options, click here. For more great parks and amazing locations in the area, click here. For the best family activities, click here.