It's not often you can find a swimming hole this exotic, right smack dab in the middle of the Midwest.  Perhaps that is why, The Fugitive Beach is such a popular destination for both locals and those all over the region.  Once an abandoned rock quarry, The Fugitive Beach now serves as a tropical paradise, surrounded by towering limestone bluffs. Fugitive Beach is located at The Fugitive Beach is located at 16875 County Road 5285, in Rolla, Missouri. For more information or to purchase tickets, click here.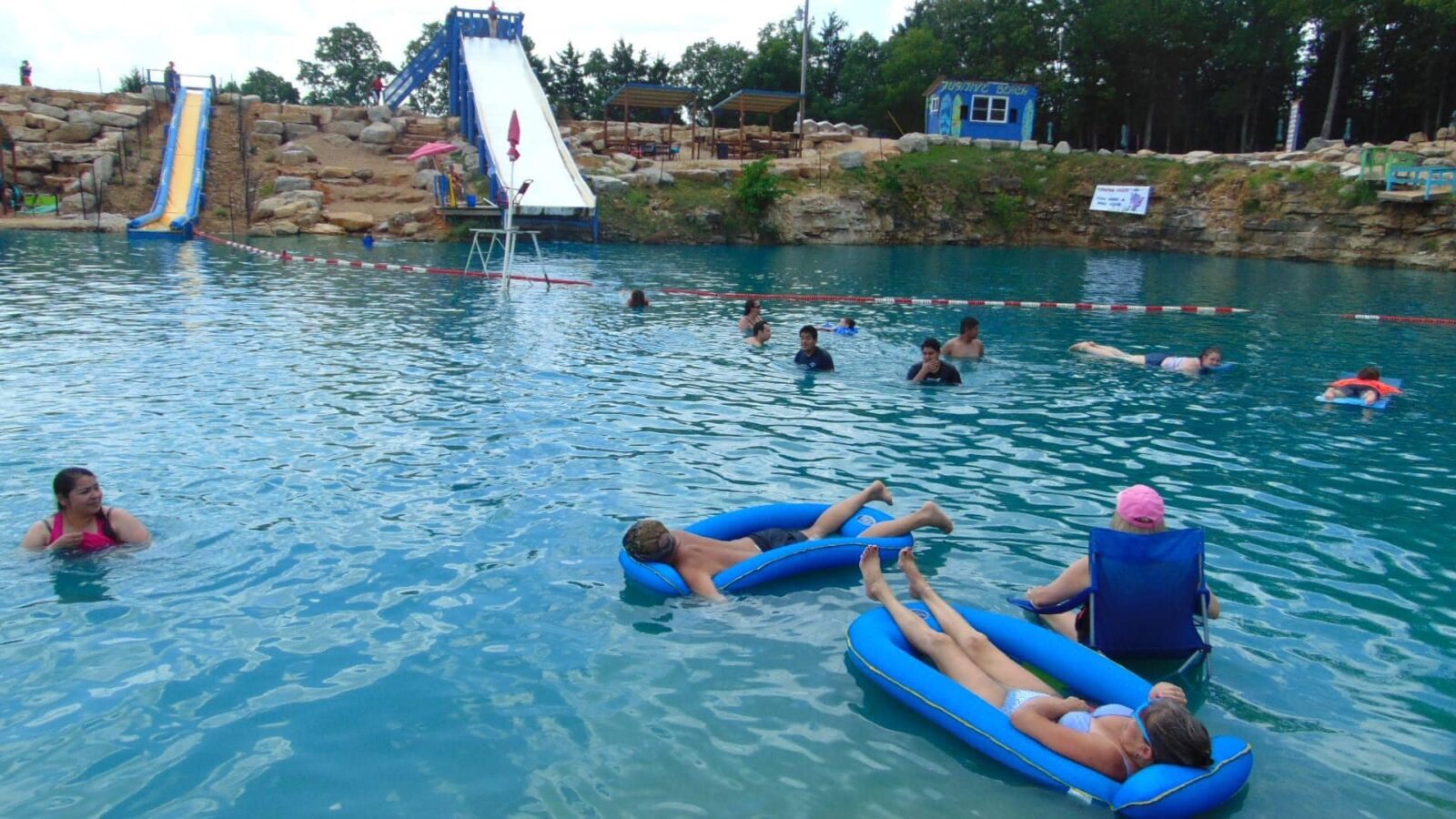 The Fugitive Beach is a family owned business, spread out on more then 20 beautiful acres.  The beach itself is over 300 feet in length of soft sand, just perfect for laying out in the summer sun. To check prices and hours, click here.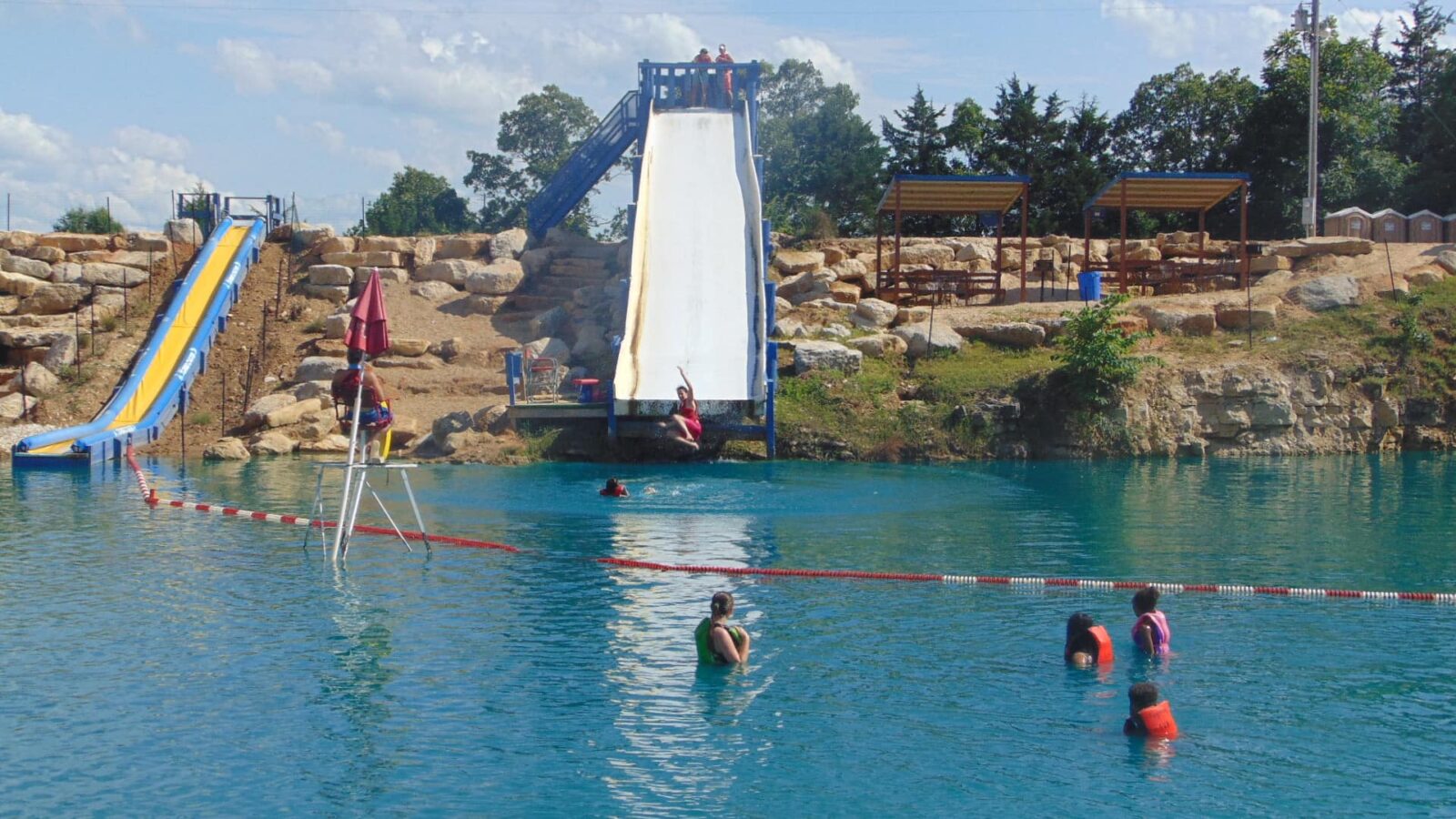 Other then the beautiful views of the azure blue water, the main attraction is the 65 foot cliff side, water slide!  There is also cliff jumping, at 10, 15, and 20 foot heights as well as a 60 foot slip and slide that is fun for kids and adults.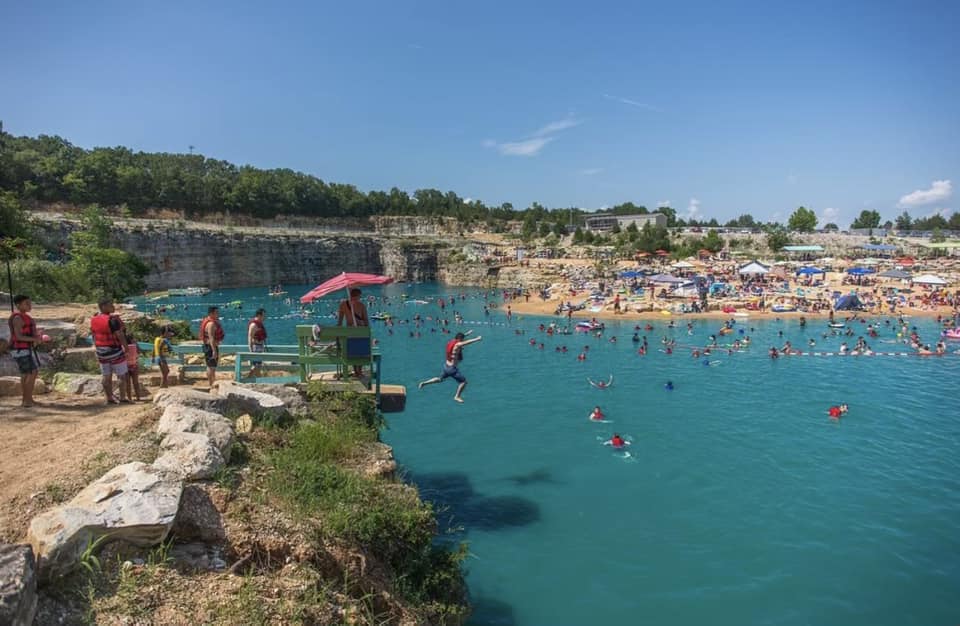 During the winter the staff at The Fugitive Beach has focused on developing a special beach side play area, for those 10 and under. They even added a toddler friendly slide. In addition to the kids area, they have also added more cabanas and a larger beach area! There will also be two floating obstacles on the water this year!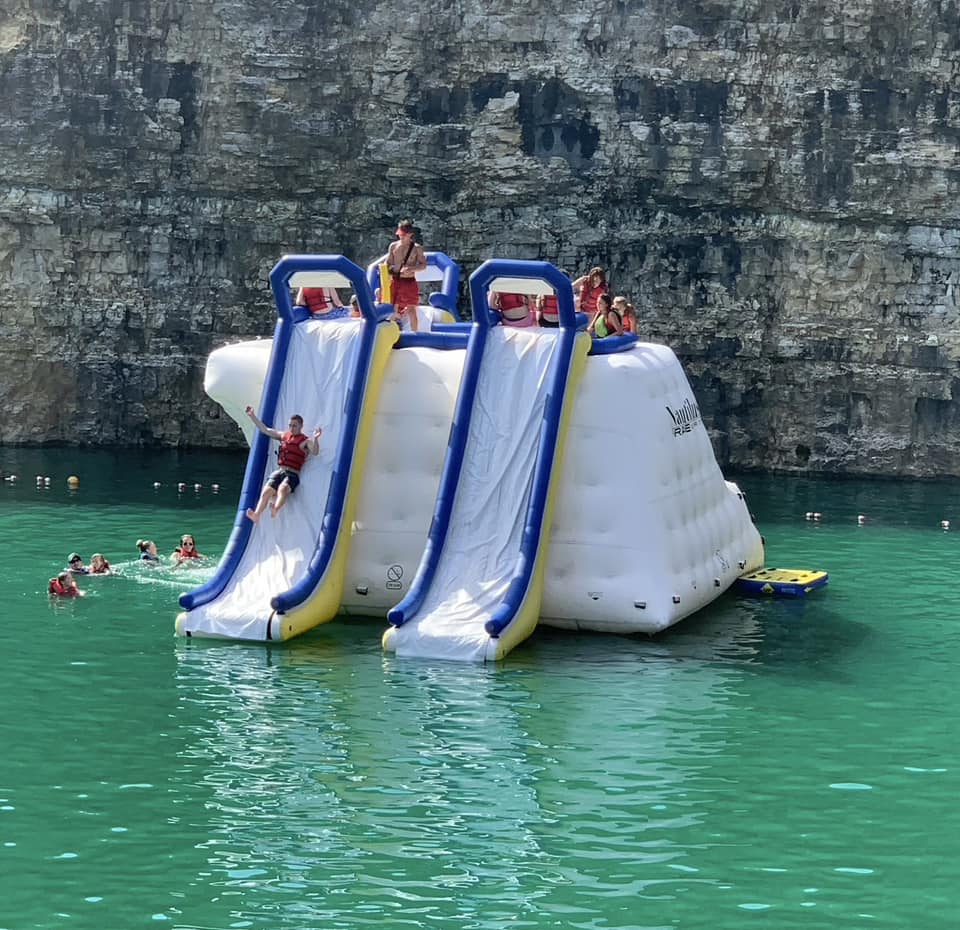 To add even more enjoyment to your visit, you can rent one of the cabanas overlooking the lake.  Each Cabana comes with seating for 5-6 people and a charcoal grill.  This is a great way to enjoy the beach in a more private setting.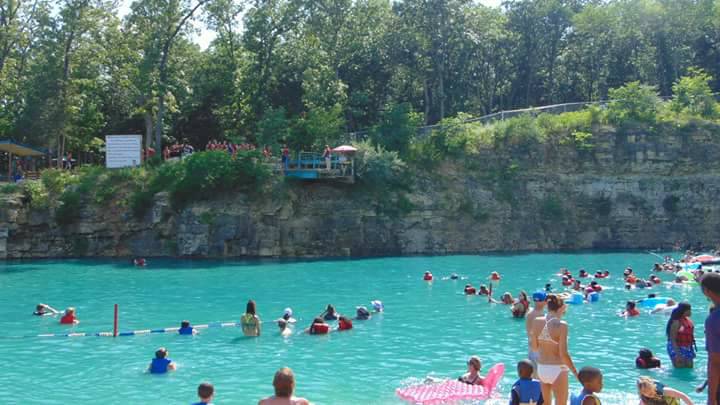 Whether your looking for a fun summer activity for the family, a little adventure, or just a place to relax on a warm summer day, The Fugitive Beach has just what you need.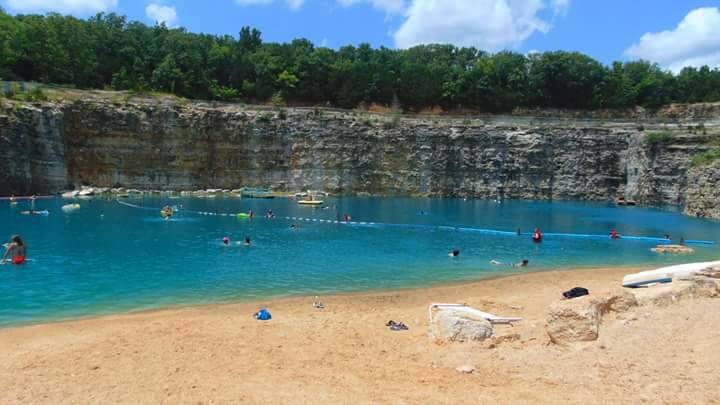 Pro Tip: Buy tickets online and skip the lines! You can purchase tickets by clicking here.  Save money by bringing your own food and sealed drinks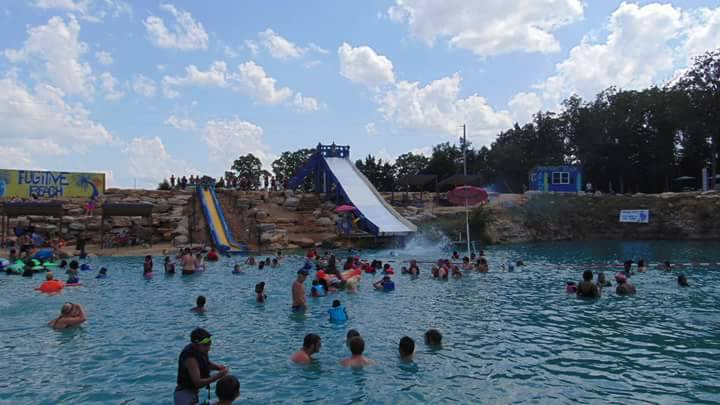 Best Time:  The park is open from May 20th to Labor Day, with June and July being the most popular times to visit! For hours and pricing, click here.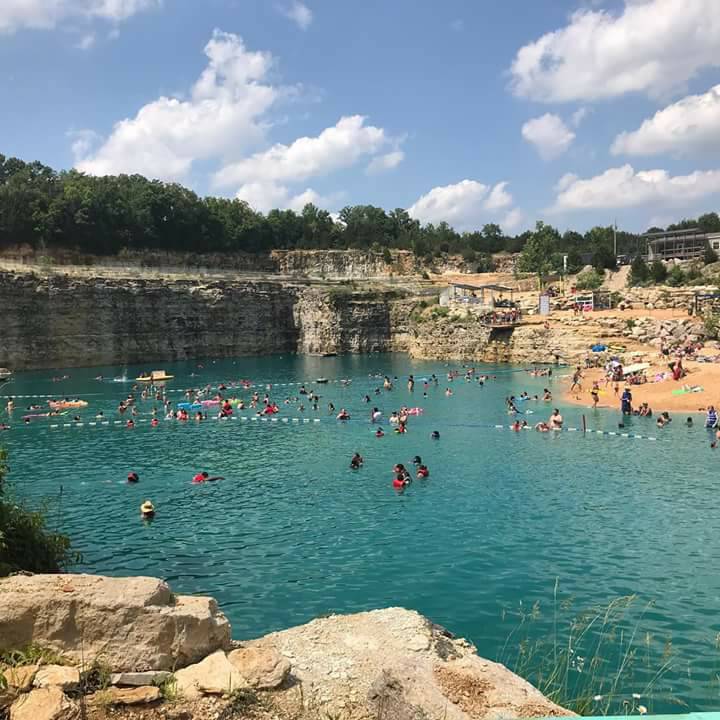 Pit Stop: Visit the Beach Bar and Grill, to refuel after a day in the water.  The grill serves pizza, burgers, nachos, pulled pork sandwiches, and hot dogs! There is also beer daiquiris, soda, and water for sale. The concession stands also offer a wide variety of snacks.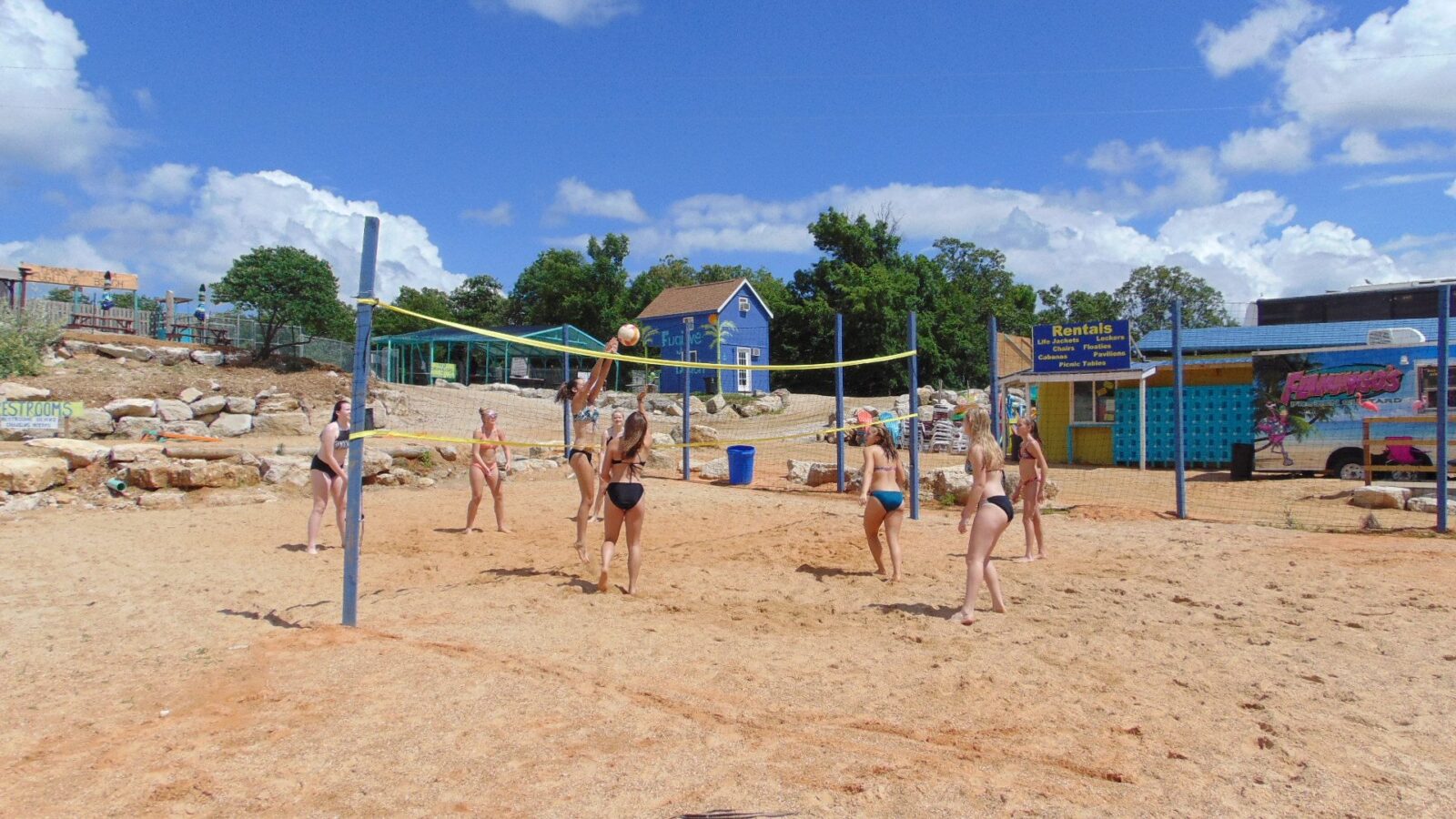 Extended Play:  Stay for the weekend!  Get a campsite at Maramec Spring Park, located apox 30 minutes from The Fugitive Beach.  The campground has 58 campsites available adjacent to the Meramec River. To see a list of nearby lodging options, click here.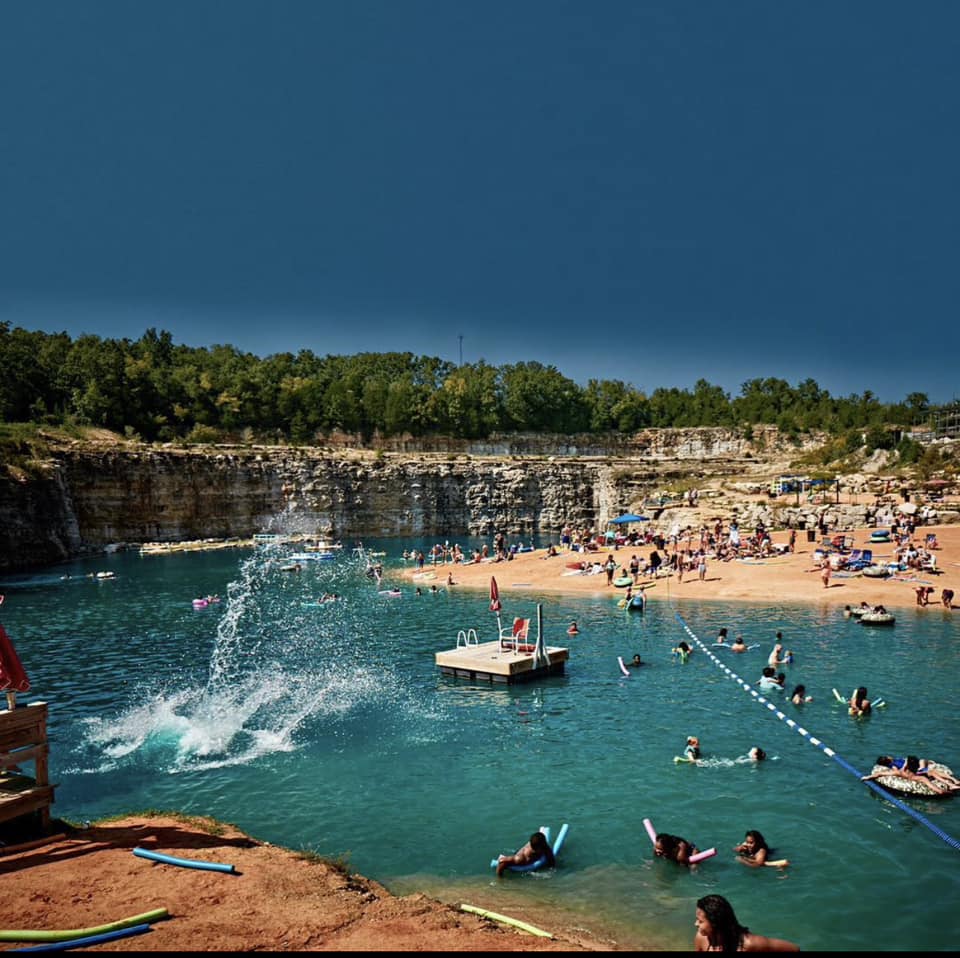 Travel Smart:  The beach does get busy on weekends and holidays.  I suggest planning a visit during the week to avoid the crowds.  Remember to pack a swimsuit, sunscreen, a beach towel, and plenty of drinking water to stay hydrated.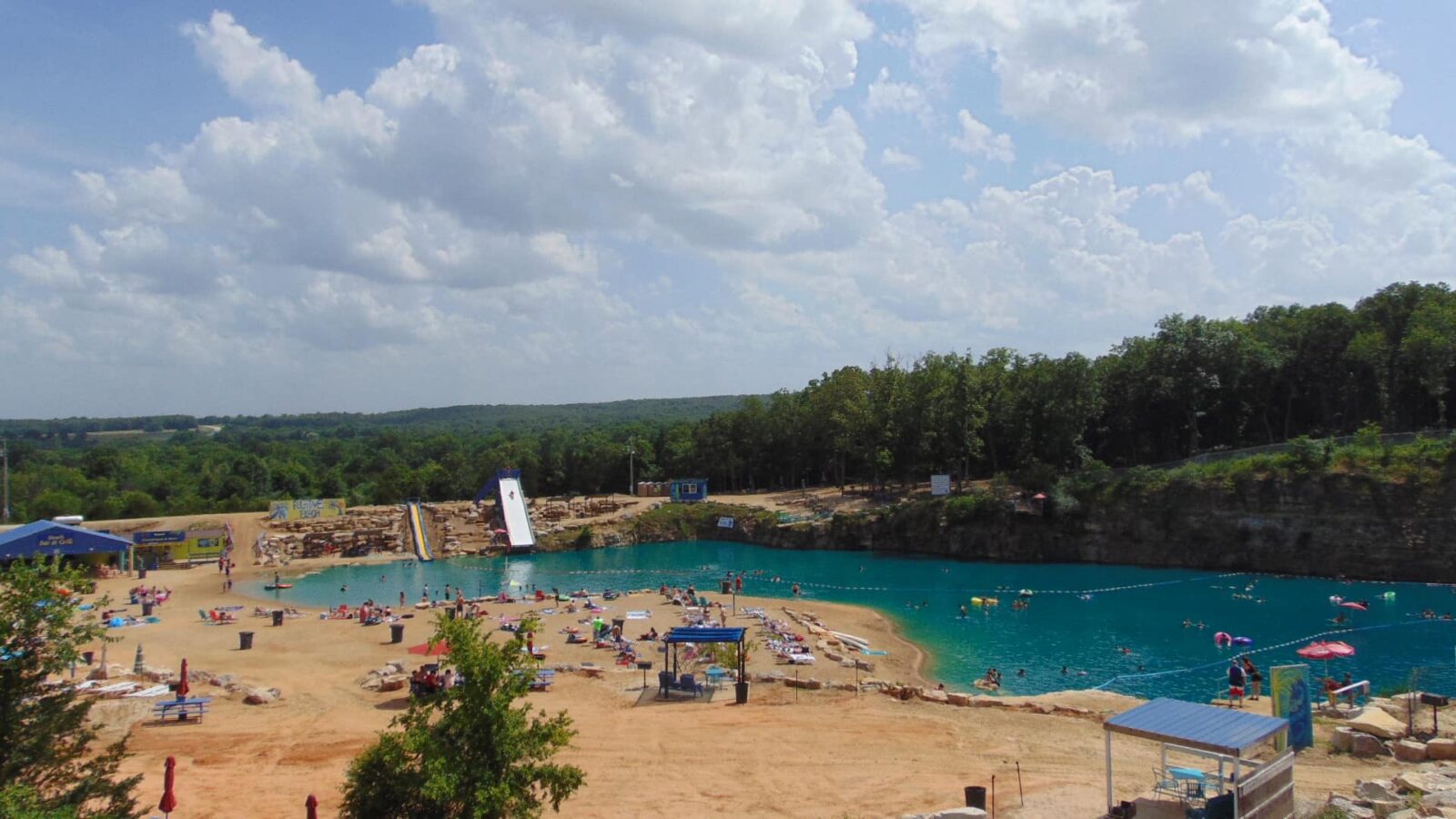 For nearby lodging, click here. For a list of Missouri's best hiking locations, click here. For a list of fun family activities in the area, click here.