Bork Falls is a gorgeous waterfall, with very little traffic making it the perfect summer vacation destination!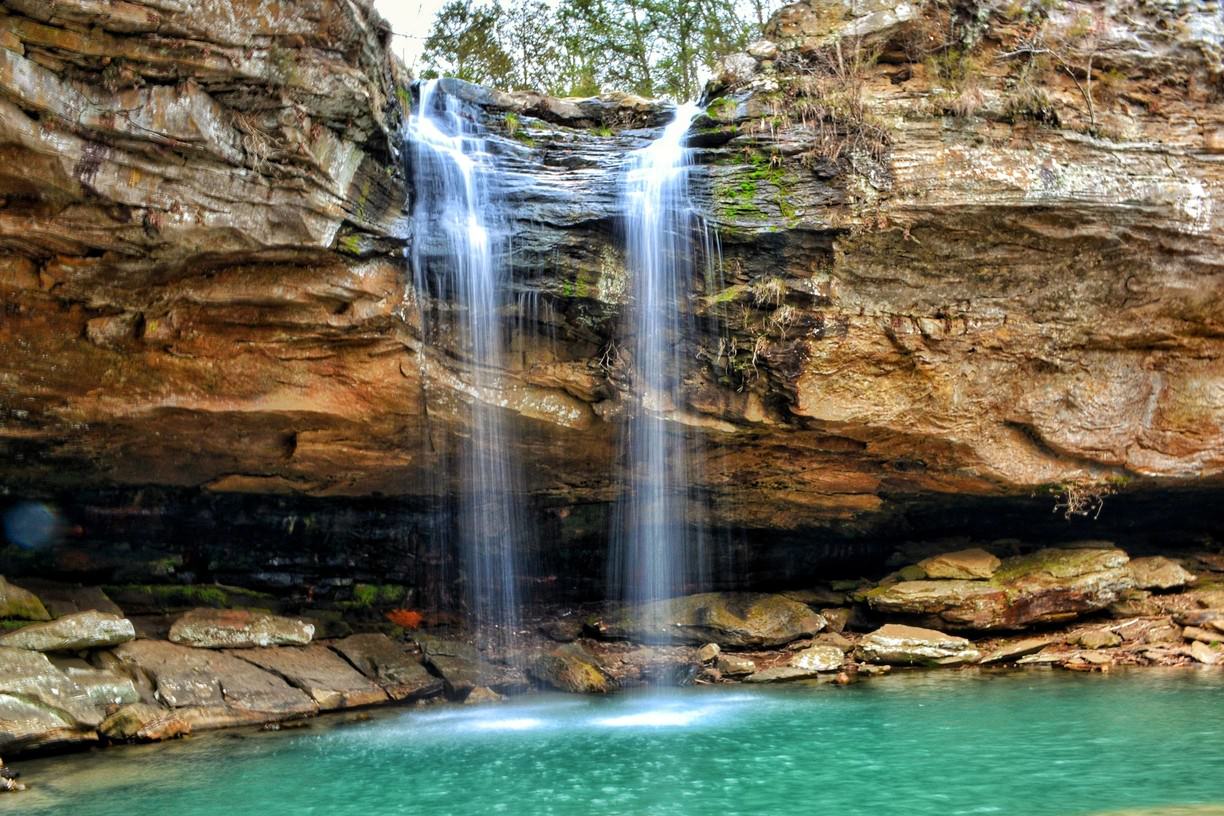 The falls is located off Regent Lane/Cedar Grove Road near Goreville, Illinois. The swimming hole is easy to reach from either side of the ravine after a short hike.
This is one of Illinois more reliable waterfalls and usually flows year round.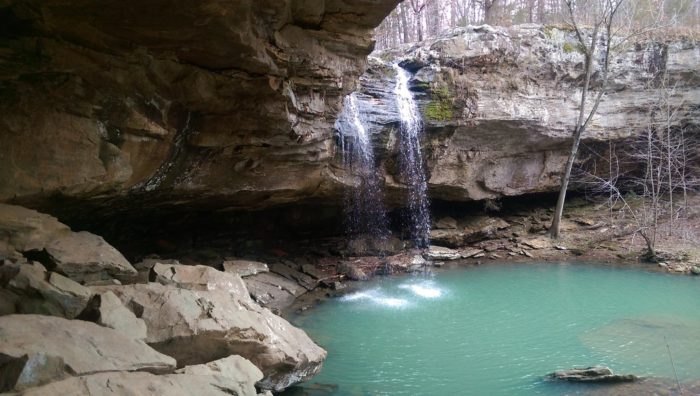 This is one of those unique places in Shawnee National Forest where its easy to spend an entire day!
The area is a flood risk, so i recommend avoiding the area during wet weather
The roads leading to the falls are not in the best condition, so choose a vehicle with a fair amount of ground clearance. There is a bridgeless water crossing that leads to the falls, so use extreme caution when crossing if water is flowing. This access road crosses the creek right above the precipice, and a submerged car has been found in the pool below Bork's Falls.
For directions to Bork Falls I suggest using the information provided by All Trails you can find that info by clicking here.