BivySak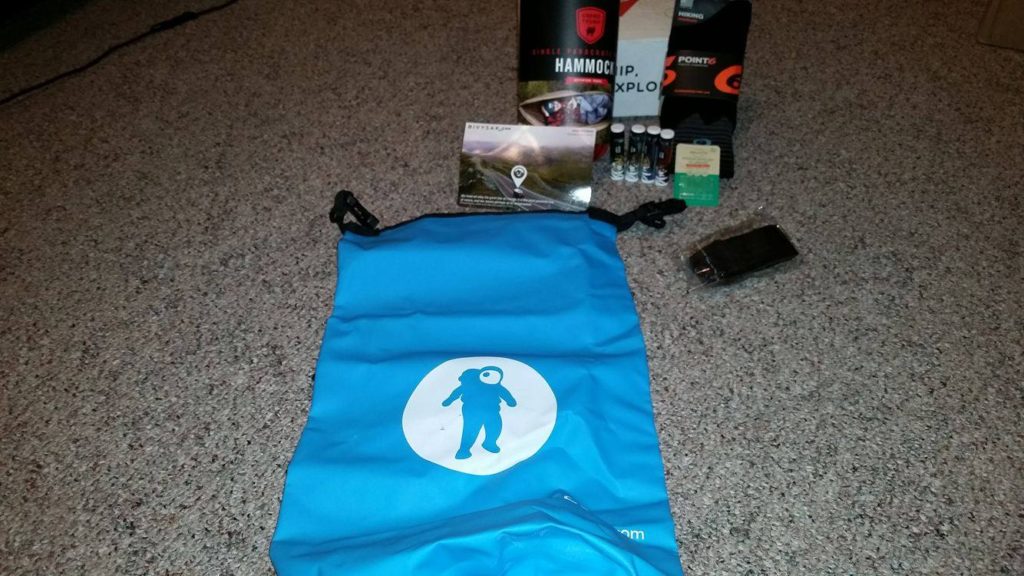 With my wife being addicted to subscription boxes, I decided to check and see if there were any subscription boxes for an Adventurer like me. A quick Google search answered that question very quickly. As I scrolled through all the different Adventure boxes I could find, one thing seemed abundantly clear. Most of these boxes included between 5-7 outdoor related items. Usually 1 or 2 good quality items, and 4 or 5 useless items. Sometimes a bumper sticker, or a keychain, or a patch for your shirt or hat. While there is nothing wrong with those items, I realized I would rather receive fewer items of a higher quality.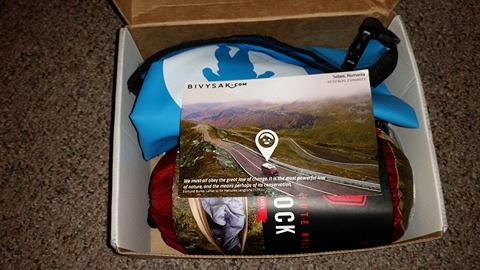 Eventually I came across a company called BivySak, BivySak does things a little different then a lot of the other subscription boxes I researched. At BivySak they send you a box for each new season. Instead of a monthly box, you will receive one box for Spring, Summer, Fall, and Winter. This formula allows them to pack more high-quality items, into each box they ship out.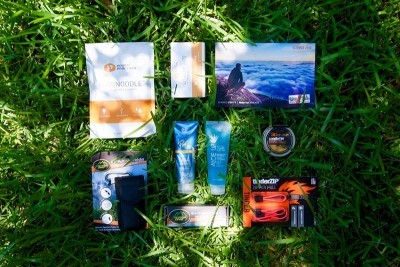 What are these high-quality items, you ask? I received the Spring box last Saturday in the mail. Upon its arrival I felt like a child on Christmas morning, giddy with excitement! I quickly opened the box, and found included inside: a Grand Trunk Hammock, a FRESHeDry waterproof bag, a pair of Point 6 hiking socks, and several tubes of Aloe Up chap-stick. I really liked this box, because everything included is things that I would use on an Adventure.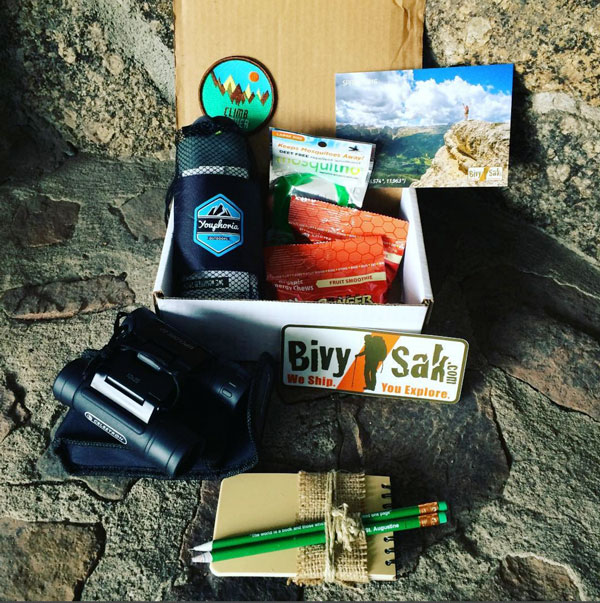 After the excitement of opening the box wore off a little, I decided to do some more research, and try to find the true value, of the items included. Keep in mind the box subscription price is $74.97 every 3 months. I started with the Hammock, a quick online search revealed a retail price of $59.99- $64.99. Next up was the waterproof bag, I found this same bag online for $11.95-$19.99. I know in the mall similar products run much higher. Finally I looked into the hiking socks and found a retail price between $19.99 and $23.99 With an MSRP of $24. Lastly I found the 4 tubes of chap-stick, and discovered a retail value of $3. Overall I found great value in this box, practical items I would enjoy using in the outdoors, at a very fair price.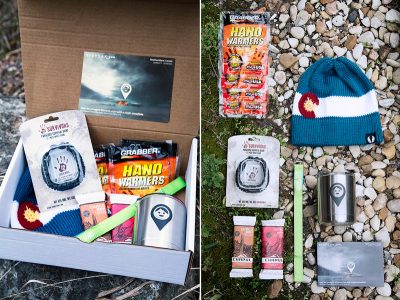 While the value seemed to be there, I wanted to make sure the quality was also there. Because what good is value if the products do not hold up. I decided to start with the Grand Trunk parachute hammock I found the material very durable, as well as breathable, and soft to the touch. Not to mention is was comfortable to lay in. Next I looked into The Grand Trunk Company who makes the Hammock's and found they had a very positive customer satisfaction rating on Amazon, and on there own Facebook page as well. The next item was the FRESHeDRY waterproof sack. I decided to do my own research on this one, so I stuffed it full of paper towels, and submerged it in the bath tub. I proceeded to manipulate it lightly with my hands to see if the seal would give in. But it passed the test. This product also had strong reviews online. Lastly was the Point 6 hiking socks. What I noticed first, wrote on the front of the package is Guaranteed For Life. The socks are very comfy, warm and fit really well. I looked up some reviews on Amazon, and found a very high customer satisfaction rating. With many reviews stating the socks had lasted over 3 years, pretty impressive. I did not do much to review the chap stick, because they came from a company called Aloe Up and I was already very familiar with this company and there products. Aloe up makes a great product, sunscreen, chap stick, burn relief cream, etc. I found the gear in this box to be of very high-quality quality, and I look forward to sharing it with my readers.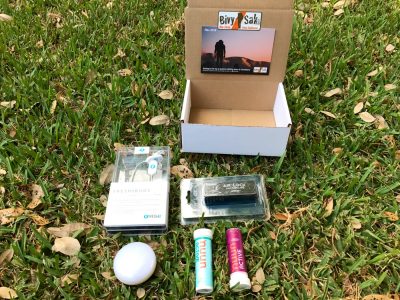 Overall I was very impressed with my BivySak box, and I look forward to seeing what future boxes contain. Finally, I feel the need to state that the customer service at BivySak is second to none. I emailed the company, and received quick responses to all my questions. I also scrolled through the reviews on their Facebook page, and found the same thing. All the questions, concerns, and comments, had all been answered in a timely fashion. In this day and age customer service sometimes seems like a thing of the past, but at BivySak it's alive and well. While there seems to be no shortage of Adventure subscription boxes on the market today, I feel subscribing with BivySak, is an investment you won't regret. I highly recommend this company!
For more information on BivySak visit:  https://bivysak.com/