Aikman Wildlife Adventure opened last year in Arcola, and has since grown into one of the biggest and best tourist attractions in Southern Illinois. The Adventure Park has more then 150 different animals, and over 50 different species, just waiting to be seen. Living in the Midwest, this is about as close to an African Safari as we can get with out a passport.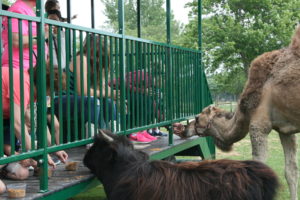 Aikman Wildlife Adventure is currently offering several great ways to experience this unique park. A walk through adventure, a drive through adventure, and a wagon ride adventure! There is also a petting zoo and a behind the scenes tour, and coming soon to the park will be an Aviary Adventure.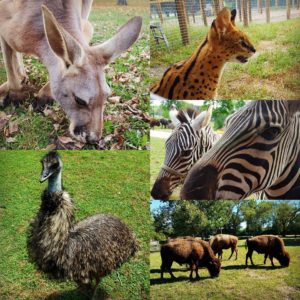 On the walk through adventure, you are free to explore the park and see many different animals in their own habitats. This tour is also where the petting zoo is located, as well as camel rides on Saturdays. On the tour you will see kangaroos, lemurs, hyenas, and much much more!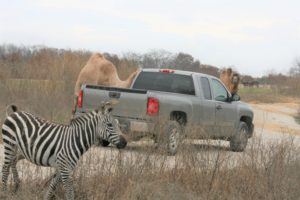 The drive through adventure, is a great way to see many of the animals from the comfort of your car. This tour will lead you on a mile long path through the sanctuary. Many times the animals will walk up and greet you as you make your way through the park.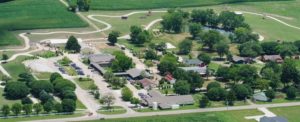 The wagon ride adventure, is a great opportunity to feed the animals. This tour is narrated by knowledgeable guides and is a great learning experience for everyone. This tour also includes admission for the walk through adventure.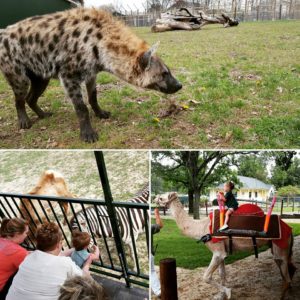 Looking for a little more Adventure? The behind the scenes tour may be exactly what your looking for. This is the ultimate up close and personal experience. On this tour you ride with our guide on a 6-seat side by side UTV. You will leave the beaten path, and cut your own trail through the park. This adventure allows you to visit the kangaroo habitat, and even visit a pair of wolf-dog pups!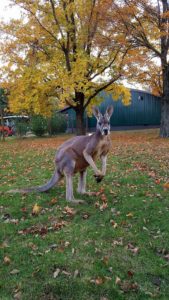 The petting zoo is a great way for the kids to get up close and personal with many different types of animals. Admission to the petting zoo is always free, and cups of feed are sold for $1 each.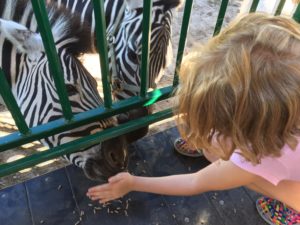 The park is packed with everything from farm animals, to much more exotic species. Including wildebeests, camels, zebras, bison, llamas, kangaroos, and a whole lot more. It's like nothing you've ever seen before! Aikman Wildlife Adventure is located at 125 North County Road 425E Arcola Illinois 61910 for more information visit http://www.aikmanwildlife.com