The Louisville Mega Cavern was once called Louisville Crushed Stone, and was one of the cities best kept secrets , but now it has been revealed to the public. Each year thousands of vacationers,and thrill seekers flock to the Mega Cavern, to experience all the wonder and Adventure of this unique attraction.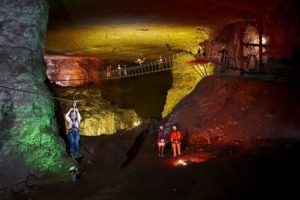 The Mega Cavern offers two amazing tours, the first tour is called Mega Zip, which is a 2 ½ hour guided Adventure, that takes you into never before seen sections of the Cavern. This tour features six underground zip lines, which includes a dual racing line which is over 900 feet long,a bunny zip, a Zip to Hell, the Cross Canyon Zip, and the Lake Canyon Zip, as well as two amazing challenge bridges. If you're looking for an Adventure that will get your adrenaline pumping, the Mega Zip is the trip for you.


If your looking for a more relaxing Adventure, then check out the Mega Tram. This one hour tour takes you through many of the man made passages lurking beneath the city of Louisville. This tour gives seniors, children, and the physically impaired an amazing opportunity, for a little Adventure of their own all from the comfort of the Mega Tram.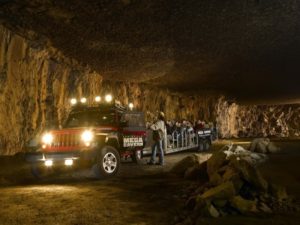 On top of the two awesome tours the Mega Cavern also offers Mega Quest, the only fully underground aerial rope challenge course in the world! This challenging course is one of only twenty in the United States.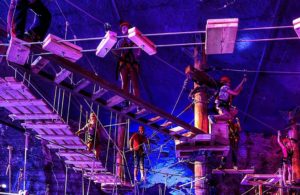 If that wasn't enough the Mega Cavern also has a one of a kind underground bike park, called Mega Bike. This bike park has over 45 trails, jump lines, and even a Dual Slalom, spread out over 320,000 square feet. With a year round temperature hovering around 60 degrees, this is the perfect place to escape the summer heat or the fridged winter wind.

With so much to see and do its no wonder that the Mega Caverns have been consistently ranked as the top tourist attraction in Kentucky. If your ready to experience all the thrill and excitement of the Mega Cavern, call and make your reservation today or just stop in.
Louisville Mega Cavern
1841 Taylor Ave,
Louisville, KY 40213
(877) 614-6342