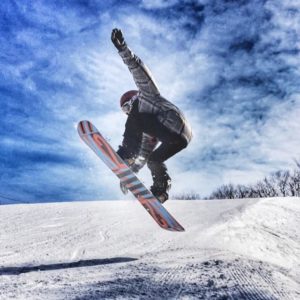 As you can tell by the cold weather, winter is almost upon us.  When the cold weather hits, all to often Adventure comes to a halt.  With that said I thought it was a good time to compile a list of some of Iowa's best winter activities.  These Adventures are guaranteed to get the blood pumping, and give you the sense of Adventure you desire.
Visit Climb Iowa: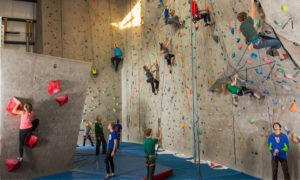 Escape the cold weather  with a trip to Climb Iowa, This indoor(Climate Controlled) climbing facility is located only 5 miles from Des Moines. With more then 10,000 square feet of climbing space and over 200 different routes, a fitness room, and a yoga studio, There is literally something for everyone, regardless of skill level. Climb Iowa offers day passes and monthly memberships. For more info call 515-986-2565
Matt Leyden's Dive Shop: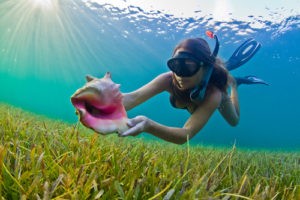 Mastering a new skill is always a great way to spend the winter months, just think by spring time you could be a certified scuba diver! Classes are offered year round, and are taught by some of most experienced dive masters in the state. Matt Leyden's Dive Shop is located in Clive, and offers classes all over the Des Moines area. For more information or to register for a class call 515-777-2751
Seven Oaks Recreation:

Seven Oaks is a great location year round for adventure, but in the winter months it turns into one of the states best ski resorts.   Offering guests a wide range of fun activities including, skiing, snowboarding, and snow tubing.  The slopes consist of 11 runs, from beginner to expert, so no matter your skill level, your sure to find what your looking for at Seven Oaks. The ski resort also has a terrain park, rail yard, and a beginner area. For more information call 515 432-9457
Bear Creek Cabins: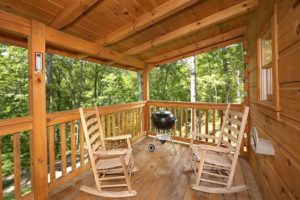 This is a perfect location to spend winter break, and is also a popular location for many families during the holidays.  Words really can not do this place justice, a trip to Bear Creek is like taking a trip back in time.  The cabins are situated between the number 1 and number 2 ranked trout streams in the state, and offer breathtaking views year round.  I can't think of a better location to get snowed in, then Bear Creek Cabins. They are several cabins of all different sizes available, so bring the whole family. For more information call 563-546-7722

Climb an Ice Silo: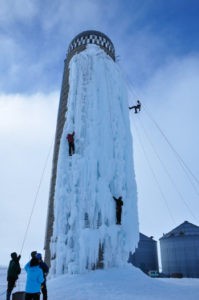 Located In Cedar Falls, silo ice climbing is really catching on attracting over 300 people a season.  This may not sound like very many, and that's because the world of ice climbing is still fairly young, especially in Iowa.  But if strapping into a harness and attempting to scale a frozen silo sounds like fun to you, then visit Siloiceclimbing.com
Chimney Rock Campground: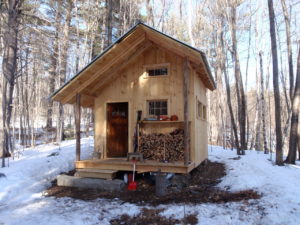 One of the most beautiful campgrounds in the Midwest, located next to the Upper Iowa river.  The campground is surrounded with back wood charm, and has 200 foot high bluffs overlooking the river valley.  With 7 different cabins to choose from, Chimney Rocks is the perfect destination for a romantic winter getaway.  For more information call 563 735-5786
Is there anything I left off the list?  What are some of your favorite winter activities?