The Midwest is a hot spot for adventure, so i compiled a state by state listing of some of my favorite locations/activities!  This is a great list to get started on and it only really starts to scratch the surface.  In the comments let me know what your favorite adventures are.
Iowa:  Canoeing the Upper Iowa River,  listed as one of the top 100 adventures in North America by National Geographic Magazine.  The river is lined with 300 foot tall towering bluffs, creating a majestic corridor for your down river float. From breathtaking views to, beautiful waterfalls, this is one float trip that you will never forget.  Honorable Mention:  Hike Maquoketa Caves State Park.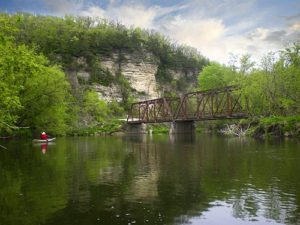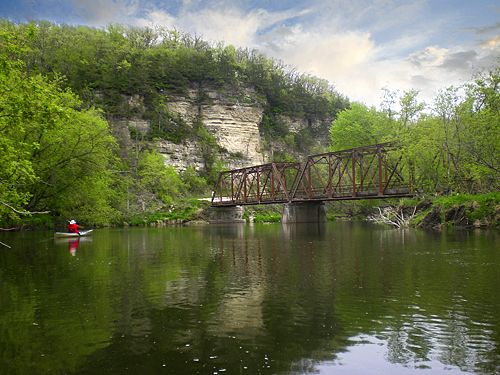 Illinois:  Hike the River to River trail in Shawnee National Forest.  From the Missouri River to the Ohio River, this 189 mile hike will take you past some of the most beautiful scenery the Midwest has to offer. Honorable Mention:  Starved Rock State Park, Garden of the Gods, or the views from atop the Mississippi Palisades State Park.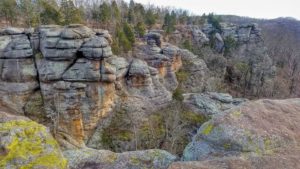 Kentucky:  Jump off a bridge with Vertigo Bungee.  One of only four locations to bungee jump in the entire country.   Vertigo Bungee is the most sought after bungee jump company in the country today.  At Vertigo Bungee they have jumpers  ranging in age  from 7 years old to 92 years old.   With an amazing staff and state of the art equipment, you are sure to have an amazing Adventure. Honorable Mention:  SUP Kentucky, Louisville Mega Caverns, or Cumberland Falls.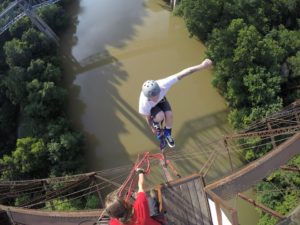 Missouri: In 2013 Marsan Canoe and Kayak Tours began offering one of the most amazing float trips available today. This experience is so rare, that I could not find any comparable trip in the entire United States. All tours are run by expert guides of great personality, who do an outstanding job both guiding the tour and providing an interesting/entertaining history of the mine.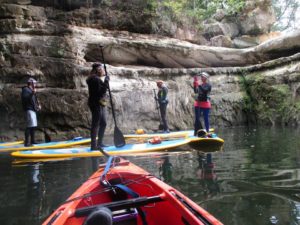 Talking Rocks Cavern has been referred to as Missouri's Most Beautiful Cave! Which is quite an honor considering there are over 7,300 known caves in the state.  However just one peek inside and its easy to see why it has earned this prestigious nickname.  Cave tours consists of an hour long walk taking visitors on a breathtaking vertical decent into a subterranean wonderland.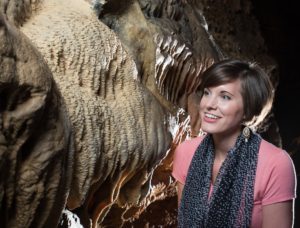 Branson Treehouse Adventures:  This is one of only a few places in America, where you can experience the great outdoors , and still be only minutes away from all the family entertainment and attractions of Branson Missouri.  One weekend here, and you will never want to leave.  These charming log cabins very in size and style, so weather your looking for a great location for your next family reunion,  an amazing vacation destination , or just a romantic get away with that special someone you're sure to find exactly what your looking for at Branson Treehouse Adventures.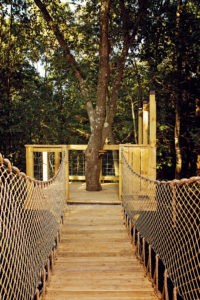 Wisconsin:  Kayak the Nameakon River,  with Jacks Canoe Rental.  Jack's offers several trip options including a 250 mile float trip that will take you places very few have seen before. Honorable Mention:  Cave of the Mounds, Governor Dodge State Park, or ride on a Duck at Wisconsin Dells.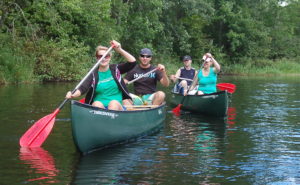 Indiana: Explore the  Marengo Cave,   Located in Marengo Indiana, this lesser known of the Midwest show caves sure packs a mighty punch with 6 different cave tours available.  Regardless of which tour you choose your sure to have an amazing experience.  This cave features several different types of mineral formations  from Helictites  to soda straws, from Stalactites, to  Cave Popcorn.  This cave really has it all.  Discovered in 1883, by children using only candles to navigate all the underground twists and turns.  Since that time Marengo Cave has had more then 3 million visitors explore its passageways.  Honorable Mention:  Hike Turkey Run State Park.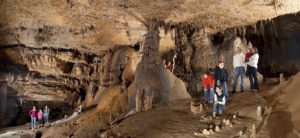 Ohio: Take a  nighttime zip-line tour at  Hocking Hills Zip-line Canopy Tours.  This world class zip-line is over a 1/4 mile in length and reaches speeds of 50 mph.  Founded in 2007, Hocking Hills Zip-line has been the winner of numerous awards and has been called the Best Zip-line in America by USA Today.  With several different adventures to choose from, they truly have something for everyone.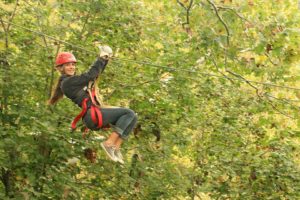 Tennessee:  For the best white water rafting experience in the Midwest, visit Ocoee Rafting in Ducktown Tennessee.  The Ocoee River is one of the most popular white water rafting destinations in America, and Ocoee Rafting has been providing legendary rafting trips for over 69 years.  Offering both a 5 mile and 10 mile float trip, this stretch of river boasts rapids rated at class III and IV, which make for an unforgettable rafting experience.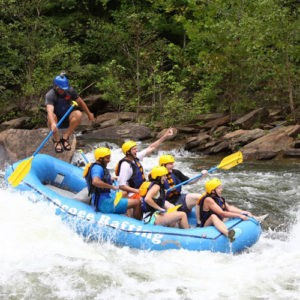 So here it is, my list of the Midwest's Best Adventures!  Is there any place i left off?  What is your favorite Midwest Adventure?